Race to Mt. Blanc - and back
Dramatic new route revealed for the Red Bull X-Alps 2021.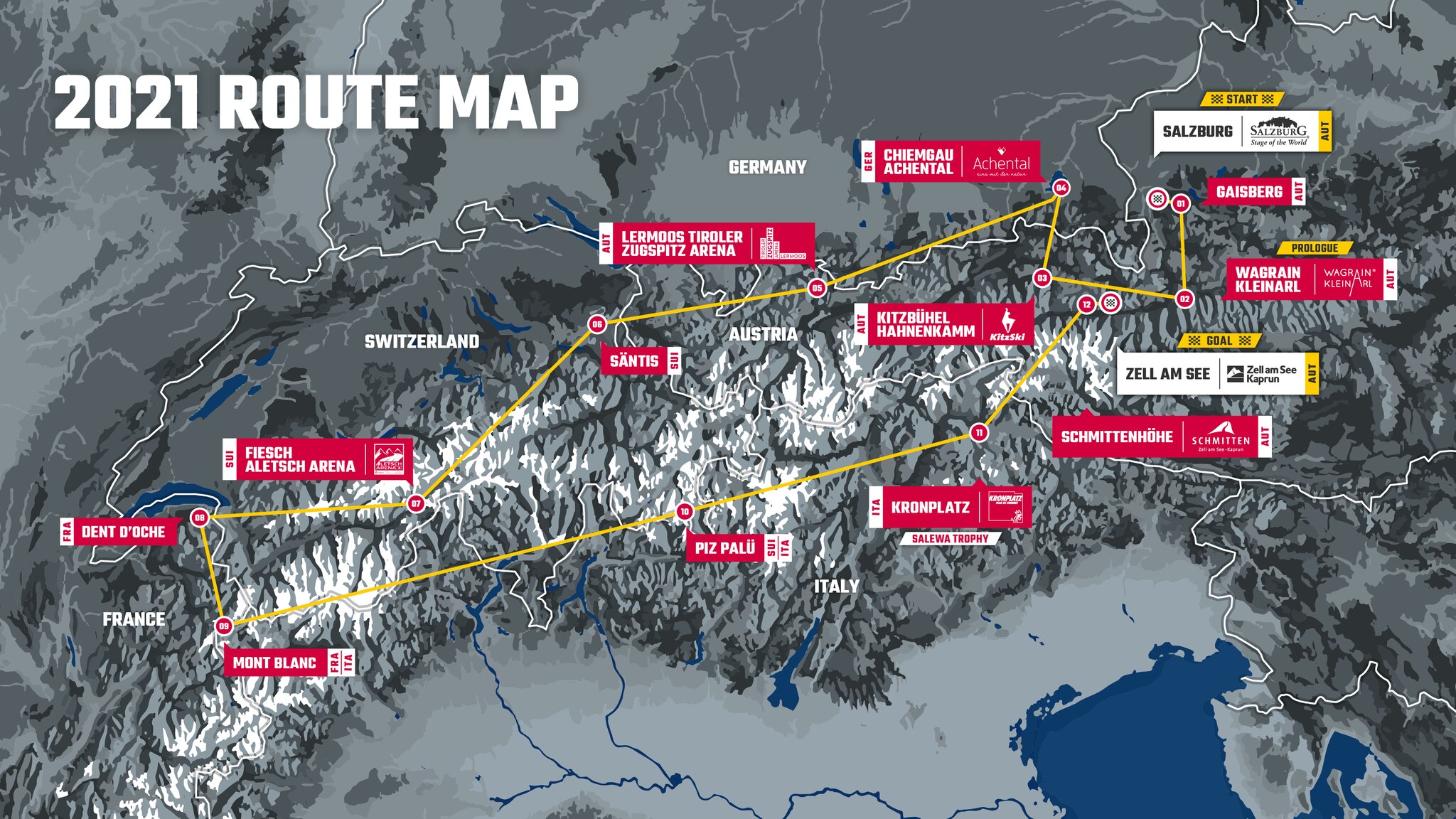 In a radical break from the past, the 10th edition of the Red Bull X-Alps is revealed as an out-and-back dash across the Alps, from Salzburg to Mt Blanc and back again to Austria via Germany, Switzerland, France and Italy. In a break from tradition, the race will not finish up in Monaco. Instead, the freshwater lake of Zell am See will substitute for the Mediterranean Sea.
Race organizer Ulrich Grill says the inspiration behind the new route was to do something different for the 10th edition and was not related to current covid regulations. "It's an extraordinary route," he says. "It will be a true adventure and one that athletes and fans will talk about for years to come. It's the next evolution in Red Bull X-Alps race history."
At 1,238km, it's the longest route in the race's history, 100km further than 2019. Race director Christoph Weber says: "It's a new chapter for the Red Bull X-Alps. The race committee wanted to make the tenth edition of the race one to remember so we decided to break away from the past and design a completely new route; one where athletes will be geographically closer together. This will add an interesting dynamic to the race."
The route will see 33 athletes, including three women, race across Austria, Germany, Switzerland, France and Italy, before finishing back again in Austria via 12 Turnpoints.
The race begins with a one-day Prologue on June 17th in the mountain resort of Wagrain-Kleinarl, 60km south of Salzburg. Athletes have to hike and fly a 30km course via three Turnpoints, with the three fastest athletes each winning an additional Night Pass.