The afternoon saw quickly changing weather conditions, causing most athletes to be grounded.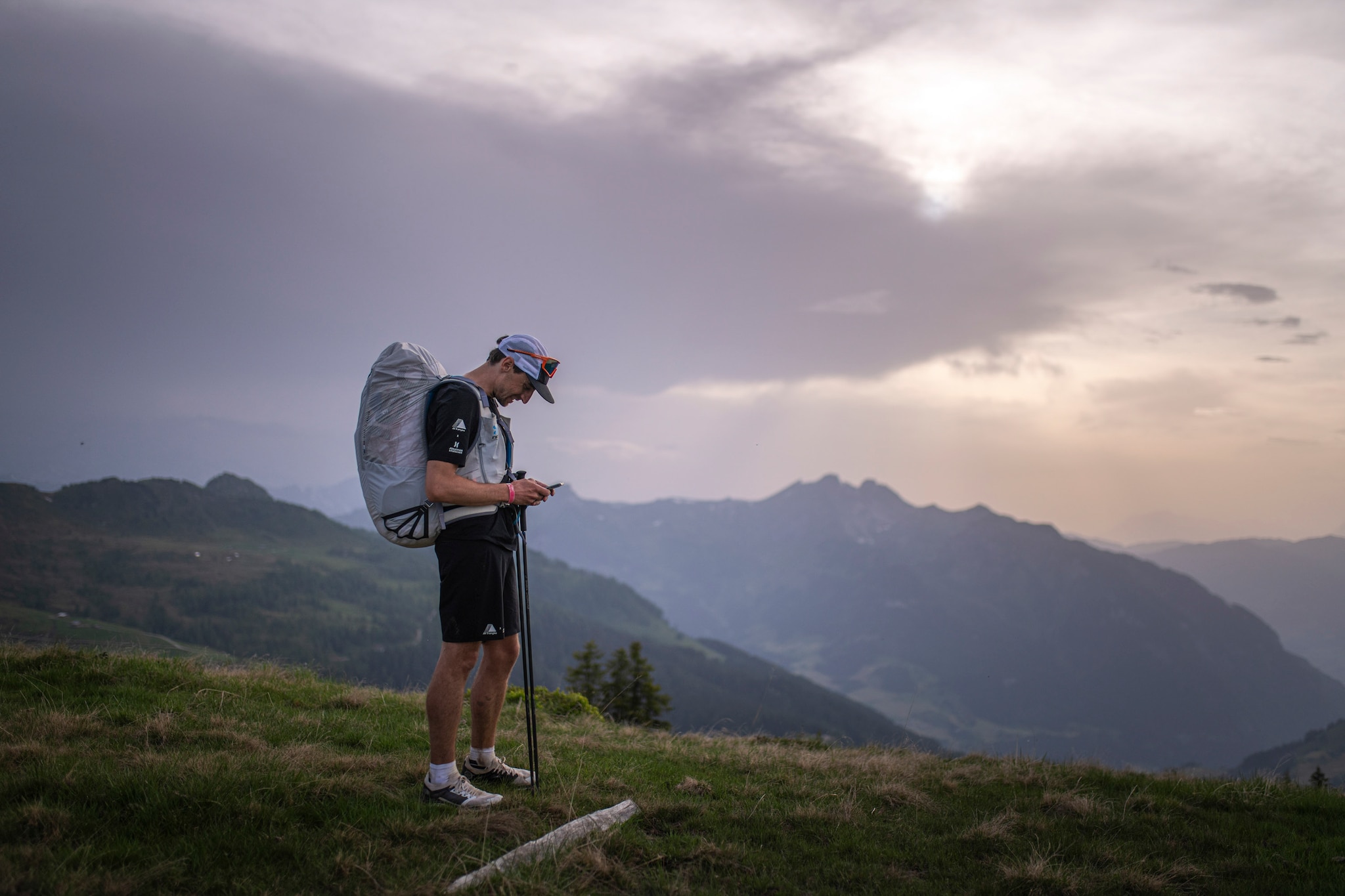 When the first athletes were flying north around Zugspitze towards Turnpoint 5 Lermoos-Tiroler Zugspitz Arena, weather conditions started to change. Blue skies made way for clouds, the top of the Zugspitze was quickly obscured.
Winds increased, making the air turbulent and unpleasant to fly in. Paul Guschlbauer (AUT1) said: "It's already getting quite uncomfortable up there." In the valley of Lermoos, wind speeds quickly reached 40km/h.
The Swiss leaders Chrigel Maurer (SUI1) and Patrick von Känel (SUI2), and Benoît Outters (FRA2) behind them, raced up the flanks of the mountains west of Lermoos that reach up to almost 2400m. They were hoping to fly again before the wind made that impossible.
However, when they reached the top of the Grubigsteinbahnen, the main mountain of the Lermoos-Tiroler Zugspitz Arena, conditions had already deteriorated.
Chrigel Maurer (SUI1) on Grubigstein reported "The last hour, a lot has changed in the weather. There are a lot of clouds, and just while we were waiting the clouds got thicker. Now we can not take off anymore."
Simon Oberrauner (AUT2) and Paul Guschlbauer (AUT1) meanwhile, said while they signed in at Turnpoint 5 Lermoos-Tiroler Zugspitz Arena, that there were three options. "Either we go up but with the rain and heavy wind we cannot fly, then we have to continue on foot. Or we could try to use the valley wind and soar." The advantage of this option is that they would only need to hike up to 500m, rather than 1,000m, and they could just use the wind to stay aloft, and land quickly if a storm breaks.
Eventually they decided to head north, saying that of three options, walking north of the Grubigstein would be best. So that is what they are doing.
Simon added: "The third option would be to launch to the south and fly the Inntal and head towards Landeck, there's no rain there but the wind is very heavy."
That is exactly what the three leaders did. During a short break in the clouds, they took off at Grubigstein. It was a gamble, and only a short flight was expected.
But the gamble, and flying as a team, paid off. They were flying much further than they would have expected. They are reaching unexpected and incredible heights of up to 3000m. That is unexpected considering the bad weather just northwest of them.
The race leaders have thus increased their lead on Aaron Durogati (ITA1). And that lead will increase, as Aaron is on the ground at a valley floor. It once again shows that flying, even if just a short flight is expected, is always the better option to get ahead in the race.
Follow on Live Tracking!