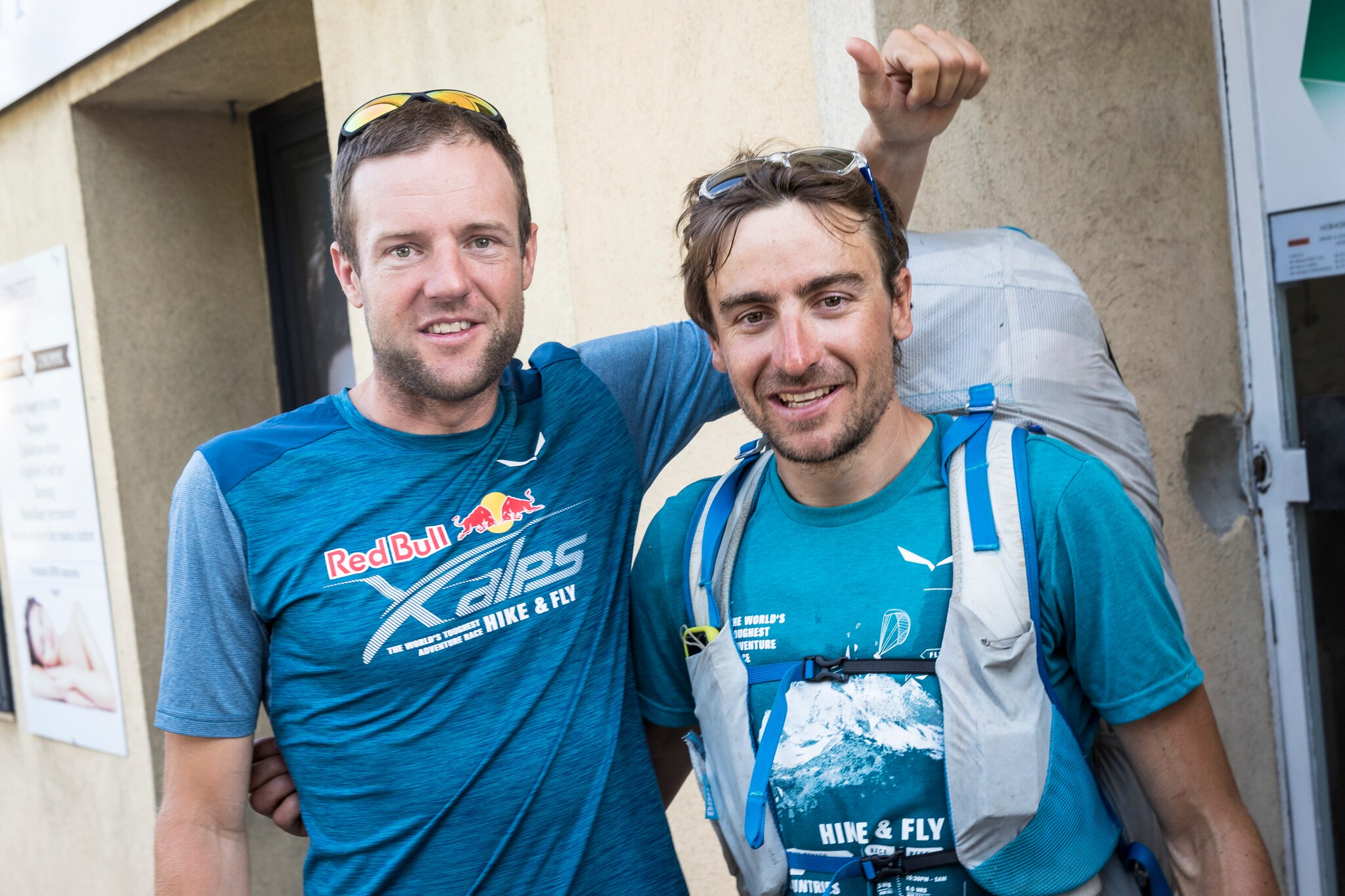 Three weeks before the start, Maxime Pinot (FRA1) and Chrigel Maurer (SUI1) share how their preparations are going, and why this year will definitely be interesting.
Maxime, in April you flew a 300km triangle which if ratified will be a world record, then you beat Chrigel to come first at the Bornes to Fly hike and fly race. You must be feeling pretty good?
MP: It looks like everything is good. [The triangle] was a nice flight. We were working on this route for one two years and I'm quite happy about this! It was very nice to do a competition again as making choices during a race is not the same as in training, you feel more pressure. You feel things you don't feel outside competition. So it's very interesting. But it's shorter. You can't compare to the Red Bull X-Alps but I'm happy. I feel fit and good in the air. It's a good sign.
Chrigel, how has your race prep gone?
CM: It's a hard time this week. I was pushing too much on the road running for Wings for Life and I got a bit of problem with my foot but I'm very happy the weather has changed to flyable.
I was really pushing in the winter, power and endurance training. Now it's everything in a hurry. I have not had too much competition experience this year. The competition I was happy, but not the winner. I still have not got my race glider so everything is a bit delayed. Everyone will be happy when it starts. The brain will be ready!
Everyone always asks, can he win again? Does the pressure get easier or harder?
CM: I already know how it feels to win, but I feel this pressure again. At Bornes to Fly we saw not only Maxime but a lot of young fast pilots. I think there are other teams on a very good level and it makes the race interesting for sure. When we can do a lot in the air I can continue. If we have to walk a lot… But I have never been so fit as I am at the moment, just the recovery time is not so good as when I was younger. This is a new race. I have the experience to start slowly, and come into the race after three or four days.
Maxime, how do you feel about the route? Is it a big psychological disadvantage for you to go back?
MP: I don't think too much about it. The route is the route. Thinking about it every day. In France it's short but it's an interesting part. Actually I like the idea. It's the same for everybody and will be exciting. I try to think about the route the best I can. I'm not scouting, just passing a lot of time on Google Earth, planning, I don't think it will be a big disadvantage.
CM: I realised already that Monaco is not a big event. Not too many people there. It will be better in Zell am See and I'm very happy to be there. But the idea was to cross all the Alps from the glaciers to the sea and that is no more, but now it's a better competition. It's more in the Alps. The really south part of France was always an uncomfortable feeling with un-landable places, valley winds and the sea breeze.
What do you make of the high snow level?
MP: I hope it will melt a bit!
CM: The biggest challenge is not to get stuck in the weak hot snow because if you want to cross a high pass of something a lot of snow also means danger of avalanche. But the 0ºC line is going higher than 3,000m and that is really important – the snow is going fast.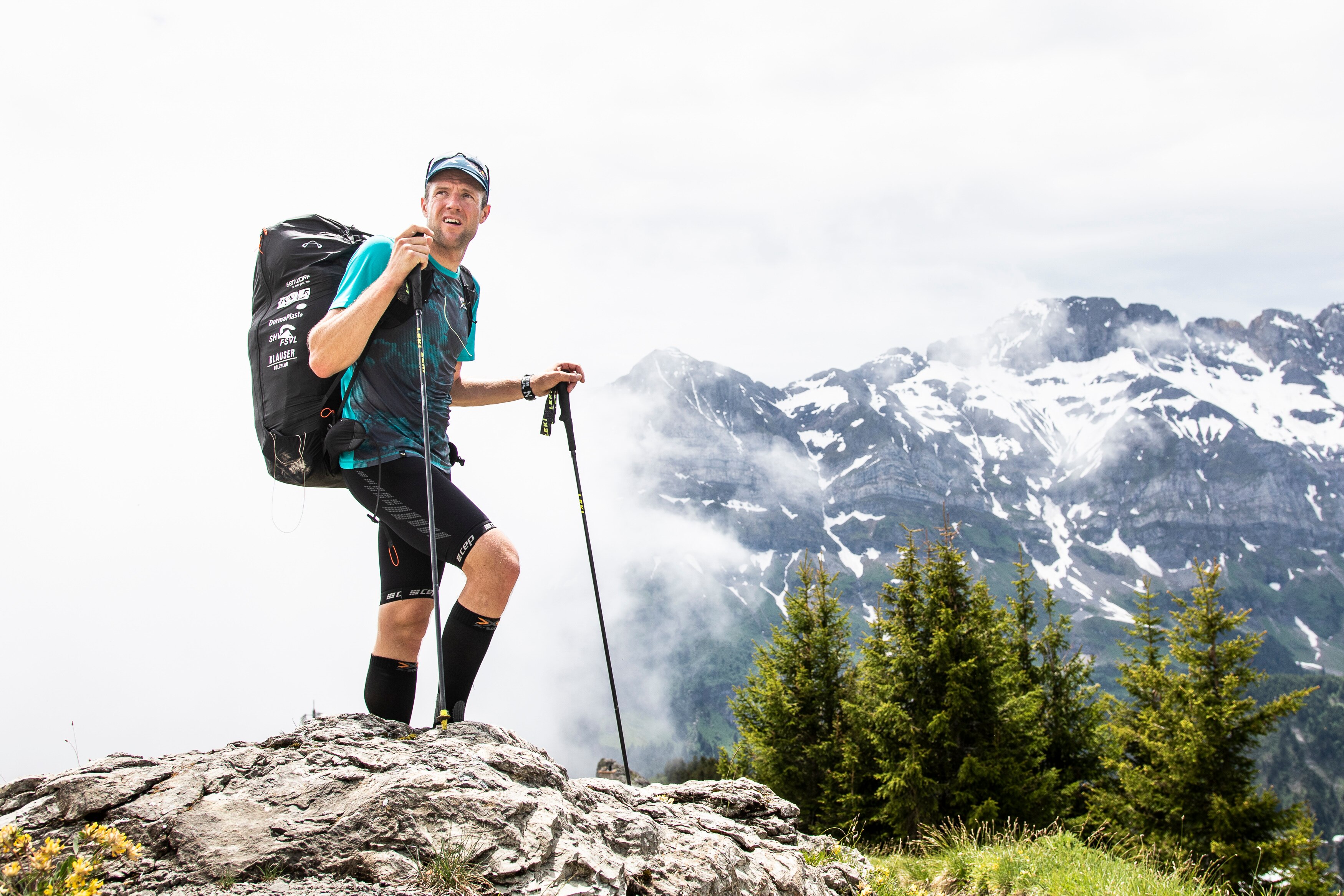 Chrigel, how is it to be back with Thomas Theurillat?
CM: It's interesting to see his experience with all the work he did in the last four years. He lost a bit of race experience too but he was motivated to see how things had changed. For sure we will have a good time.
And Maxime, you are the only athlete supported by a world champion, Jérémie Lager!
MP: Actually we are very good friends for a long time. We competed a lot together. We are on the same wavelength. I make the final decisions, all pressure should remain on me not on him. But when we discuss flying lines it's very helpful to have him as he does a lot of mountain flying and he knows what he's talking about.
What do your final preparations look like?
MP: It's the final step, I have very long week of training: 21hrs of endurance. I need to focus and do it well. Also the preparation takes a lot of time, the vehicles, all the team. There is not so much spare time, the mind is always busy. You're always thinking about something.
CM: I also try to fly some hours, do some big flights, do some mountaineering to see the snow but I hope the covid situation becomes easier. It's an adventure, we shall see!
(This is an edited version of the Instagram Live chat on May 31, 2021).
ONLY 3 WEEKS TO GO!
Follow the action live on June 20, 2021 as well as from June 17, 2021 via the Live Tracking. But be warned – it's highly addictive!
To follow the athlete's preparations and not miss any updates on the weather conditions, head over to our Social Channels on: Facebook, Instagram, Twitter and YouTube.
Top image © zooom / Harald Tauderer