Pilots flock to Aschau – Chiemsee
Lead athletes launch from the Kampenwand.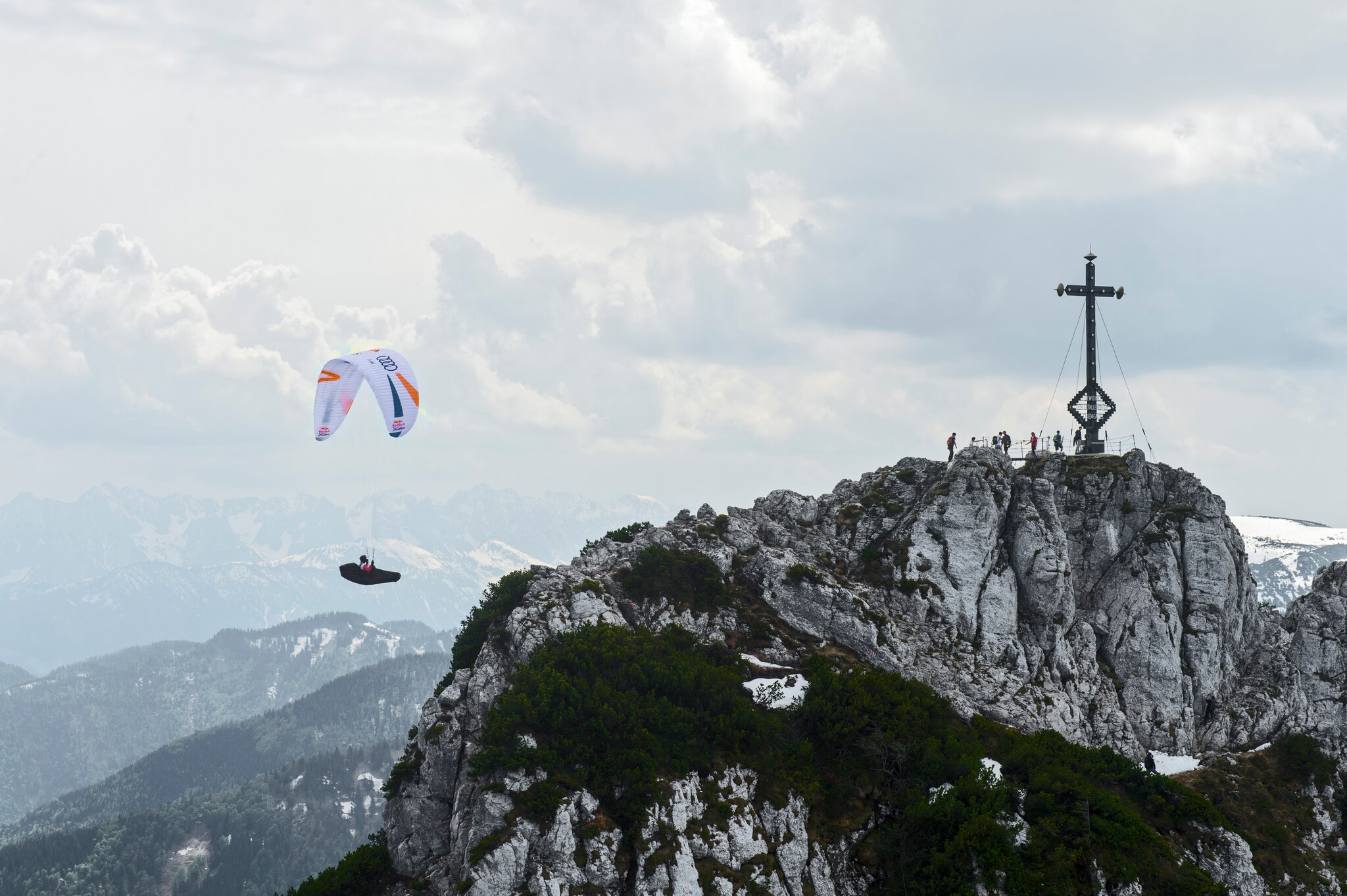 Athletes are storming through the course line this afternoon, with at least a dozen making Turnpoint 3, Aschau – Chiemsee before 4pm.
Leading the pack was Chrigel Maurer (SUI1) and Paul Guschlbauer (AUT1), who landed, signed in, and then set off for the top of the Kampenwand to launch and fly again.
Jochen Maier from the local flying school said the atmosphere at Aschau – Chiemsee was, "very cool, a lot of people, a good party, good music!"
He was counting them in and watching the athletes sign the Turnpoint Sign before they headed off.
"They are coming in quickly, and then going out quickly too," he said. "They are not hanging around!"
He added: "Conditions on the Kampenwand are tricky for launching, no local pilots are flying today, but this will not stop these guys. Once in the air everyone says it is really good conditions."
From the Kampenwand it is a straight-line flight of 120km to Kronplatz in Italy, with a "20% chance" that the lead athletes will make it over the spine of the main Alps today.
Meanwhile, the chasing pack is chasing – and they are chasing hard.
Follow the action on Live Tracking!