Five-time Red Bull X-Alps veteran Paul Guschlbauer (AUT1) suffered a blow during the winter when he broke his foot in a skiing accident.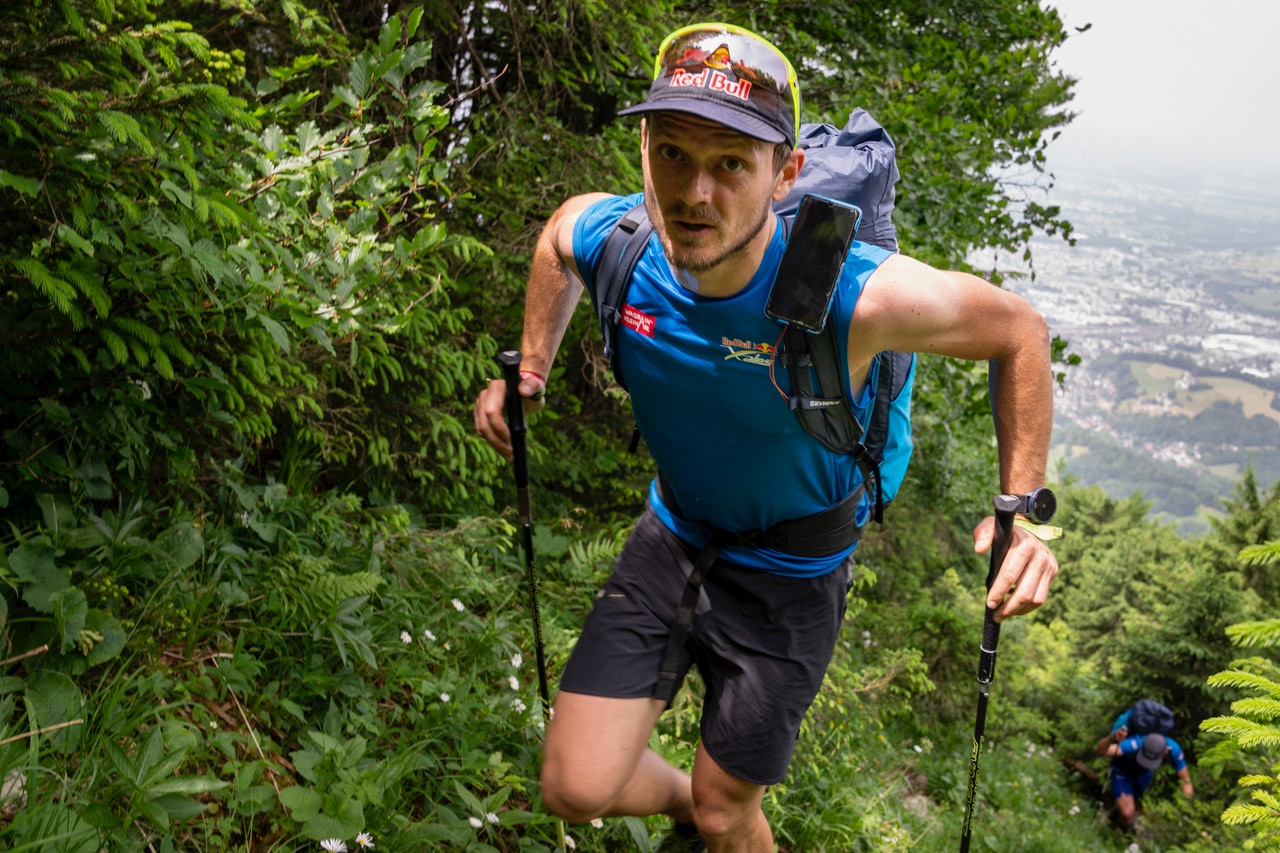 Training for an endurance event like the Red Bull X-Alps starts months in advance of the race, and the winter period should have been a time of high-volume training, but Paul Guschlbauer (AUT1) had to sit it out and wait for his foot to heal. The fact that he was fit and ready to stand on the starting line is quite incredible, and took patience, dedication and hard work.
As his injury healed, low-impact activities like swimming and cycling would have kept his cardio-respiratory fitness until he was able to reintroduce high-impact activities like speed-hiking and running. With a leg out of action, it is important to keep the rest of the body fit, and gym-work including resistance band training was invaluable to target and strengthen other parts of his body.
Once the injury healed, targeted strength training for the legs and feet got him back into shape more quickly and with less chance of injury than hours and hours of running alone could have. Strength training is essential for all athletes, not just those recovering from injury, and all marathon plans include it to help avoid injury in the first place. They also recommend active recovery, which means stretching and foam rolling. Foam rolling can is a kind of self-massage, which allows athletes to alleviate tightness and sore spots in their muscles and to keep the connective tissue in shape.
Race partner Blackroll provided all of the athletes with a Recovery Box. It contains a Loop Band for resistance training, and also a range of foam rollers of different sizes – a 30cm Twin Foam roller is great for large areas like the back, and there are smaller ones designed to target arms, legs, hands and feet.
Foam rolling is not just for elite athletes: it is a great tool for everyone, and great relief after hours of screen-watching or desk-working.