Our pick for Athlete of the Day: Pál 'The Wolf' Takáts
Pál Takáts (HUN) puts on another bold performance on Day 2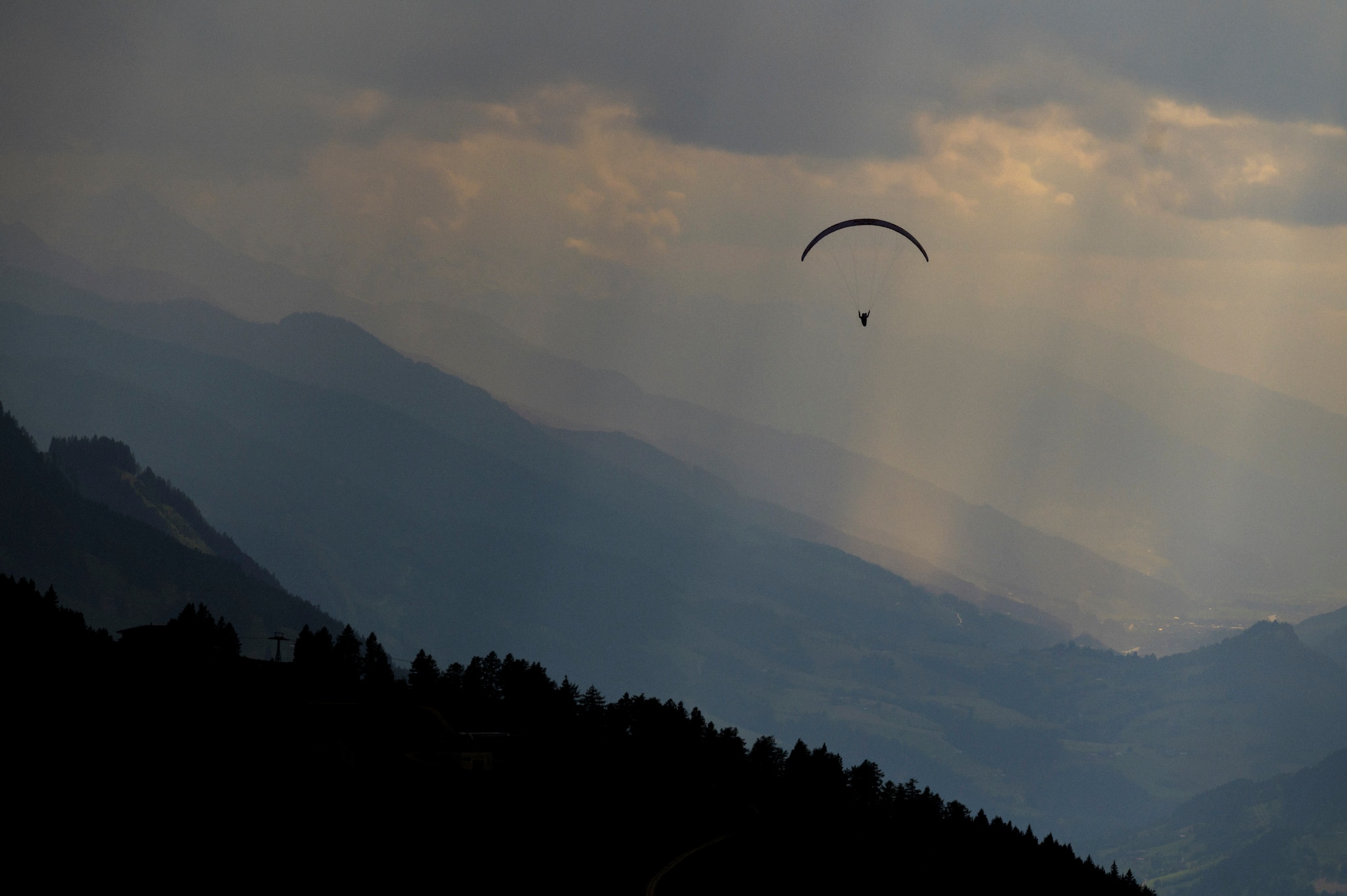 It's third time lucky for the two-time Red Bull X-Alps Top 10 finisher, who came 8th in 2009 and 7th in 2017. Pál says "It's finally time to reach this goal".
Pál came a respectable 14th in the Prologue in Kitzbühel – Kirchberg, covering the 37.6km course in 02h 28m 47s.
But this didn't necessarily signal how strongly he would start the main race. So strongly that Maxime Pinot (FRA1) declared that Pál had " kicked our asses," after day one.
After finishing in the lead on Sunday, Monday started badly for Pál. The 38-year-old began behind the leading pack and made Turnpoint 3, Chiemgau Achental far behind them.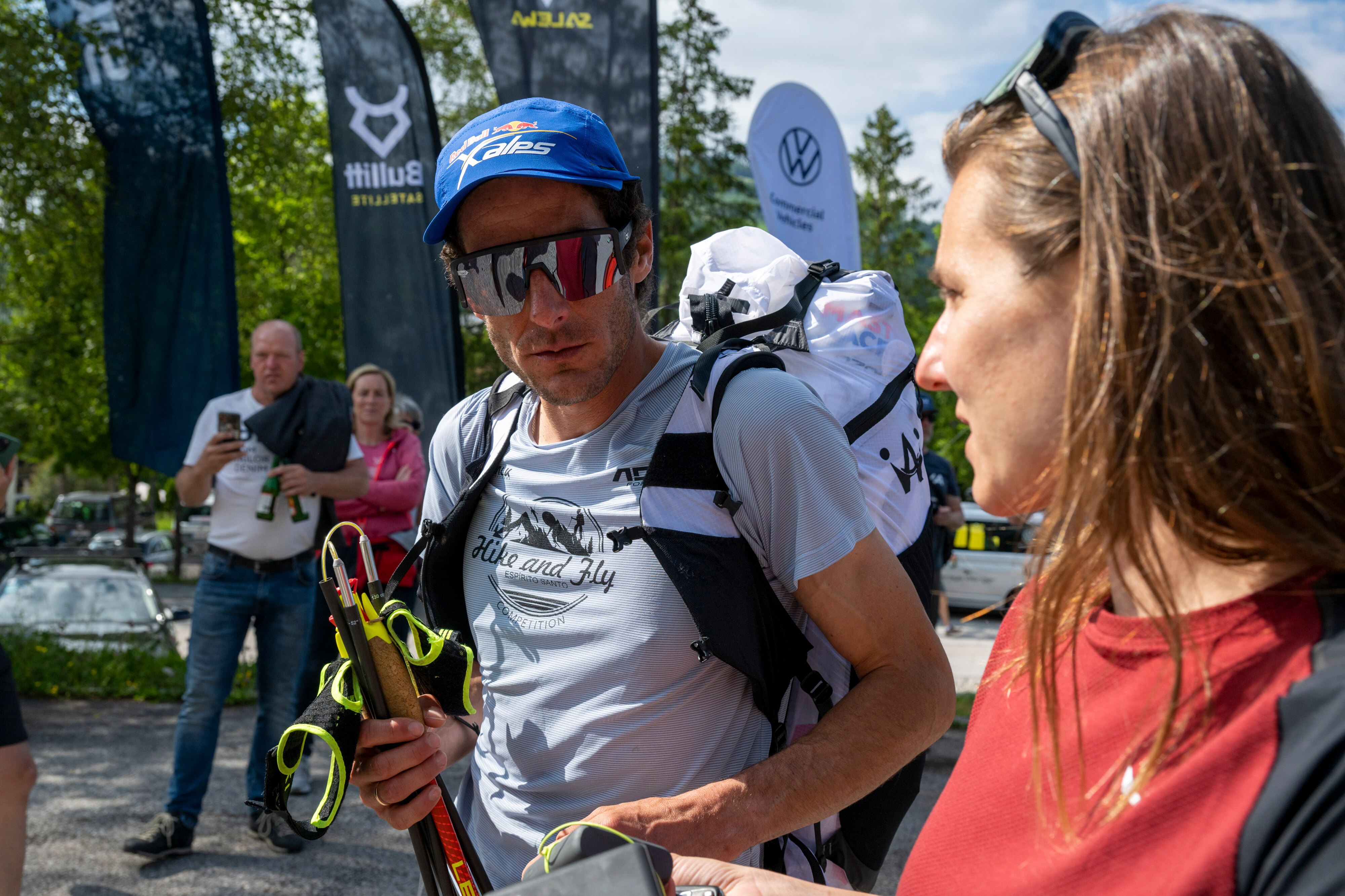 But Pál and Tobias Grossrubatscher (ITA1) decided to hike to a different ridge from everyone else and launch lower.
The risky move paid off as he managed to catch up with the rest of the leading group in the air and overtake them to land first at Turnpoint 4, Lermoos in the Tiroler Zugspitz Arena.
Former athlete, supporter, and race strategist to teams, Tom Payne said:
"Amazing flying by Pal again. This time he was the wolf and Max and Chrigel were the prey."
"It's worth remembering that the top five - including Pal - have won the highest-level international paragliding competitions, and their blistering speed and efficiency are in full view today."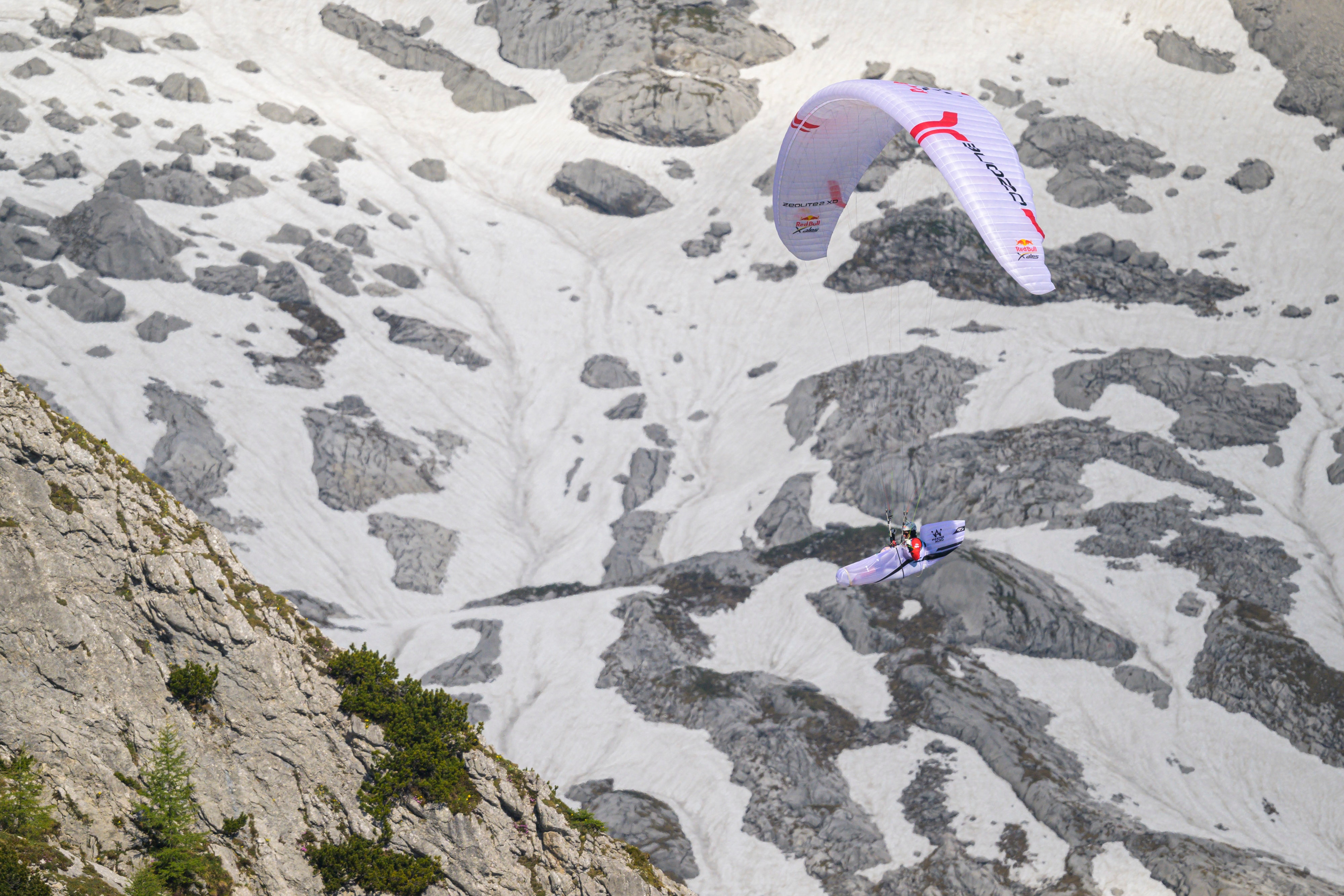 Indeed, Pál is a 3 x Aerobatic World Cup Champion, an inventor of new maneuvers, and came 3rd Paragliding World Cup Argentina 2019. He also made the first-ever descent with a paraglider in the Sierra Nevada de Santa Marta, Colombia among other achievements, and says he flies 300 hours a year!
After rejoining the leading gaggle of Max, Aaron Durogati (ITA2), and Chrigel Maurer (SUI1), they stuck together and all launched low near Turnpoint 4, hiking up a 100-meter ski slope.
From there things worked out beautifully for them as they followed a "paragliding superhighway" west towards Turnpoint 5, Piz Buin, in Switzerland.
They remained under a long line of clouds where they could fly at full speed and rarely needed to turn to gain height.
Top image © zooom / Sebastian Marko