Pal Takats 'kicks ass' on day one
It was a big day for Pal Takats (HUN) who took a gamble with some amazing bold flying, which eventually paid off. Pushing out alone early on, he managed to stay ahead of the chasing pack.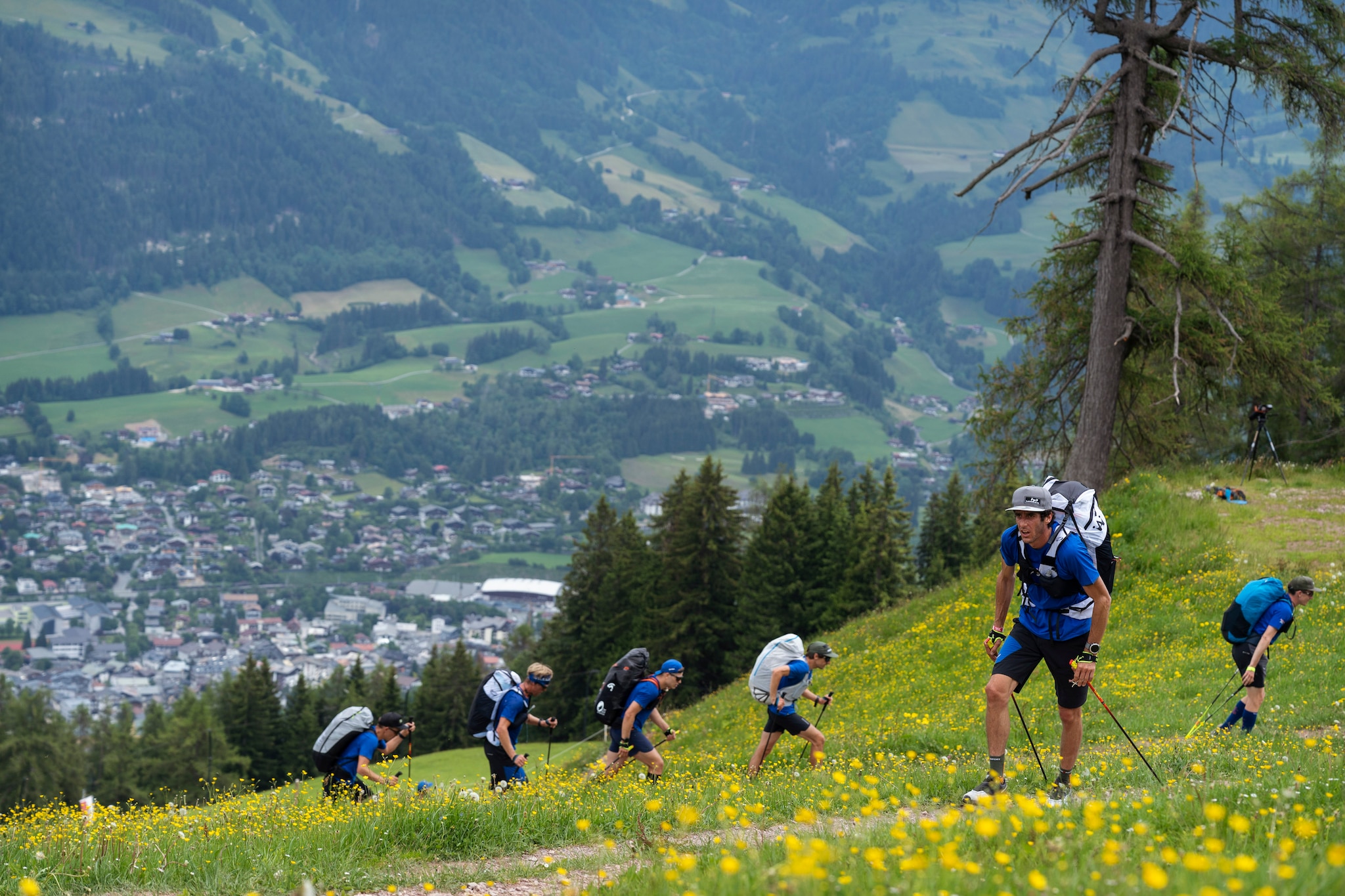 "Pal kicked our asses today," said Maxime Pinot (FRA1). After touching down at Turnpoint 2 at Wagrain-Kleinarl, the lead groups split with Pal and Markus Anders (GER1) heading west, and Chrigel Maurer (SUI1) and Max Pinot (FRA1) opting to go north.
It seemed like a bad move for Pal and his group. "What a gaggle!" race reporter Gavin McClurg said: "The chasing group that took the second option to launch is now much better positioned. That means Maxime Pinot (FRA1), Tanguy Renaud-Goud (FRA5), and Chrigel Maurer (SUI1) are out front, with Pal Takats (HUN) and Markus Anders (GER1) falling behind again".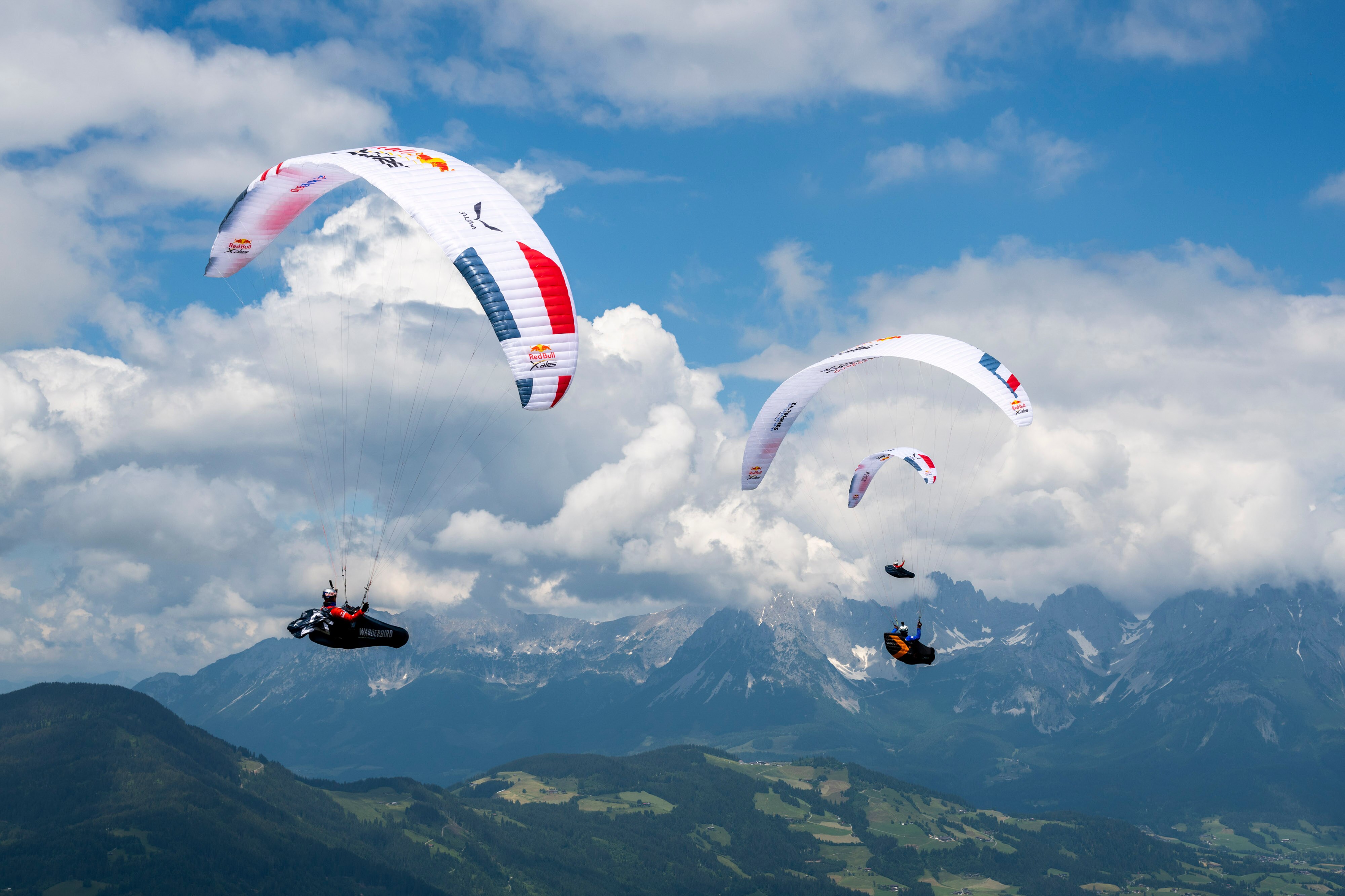 While it looked like a split field, Race Director, Ferdinand Vogel said "You never know at Red Bull X-Alps!" Ferdi's prediction was right as Pal and Markus managed to grab the lead from Chrigel and Maxime who had to stop and hike, slowly falling behind.
With 21:00 looming athletes just wanted to glide as far as possible before they had to stop flying. This presented an epic scene in the sky: "It's really amazing to see the gaggle at 20:10. The armada is still flying - still racing - it's incredible to see." said race reporter Tarquin Cooper.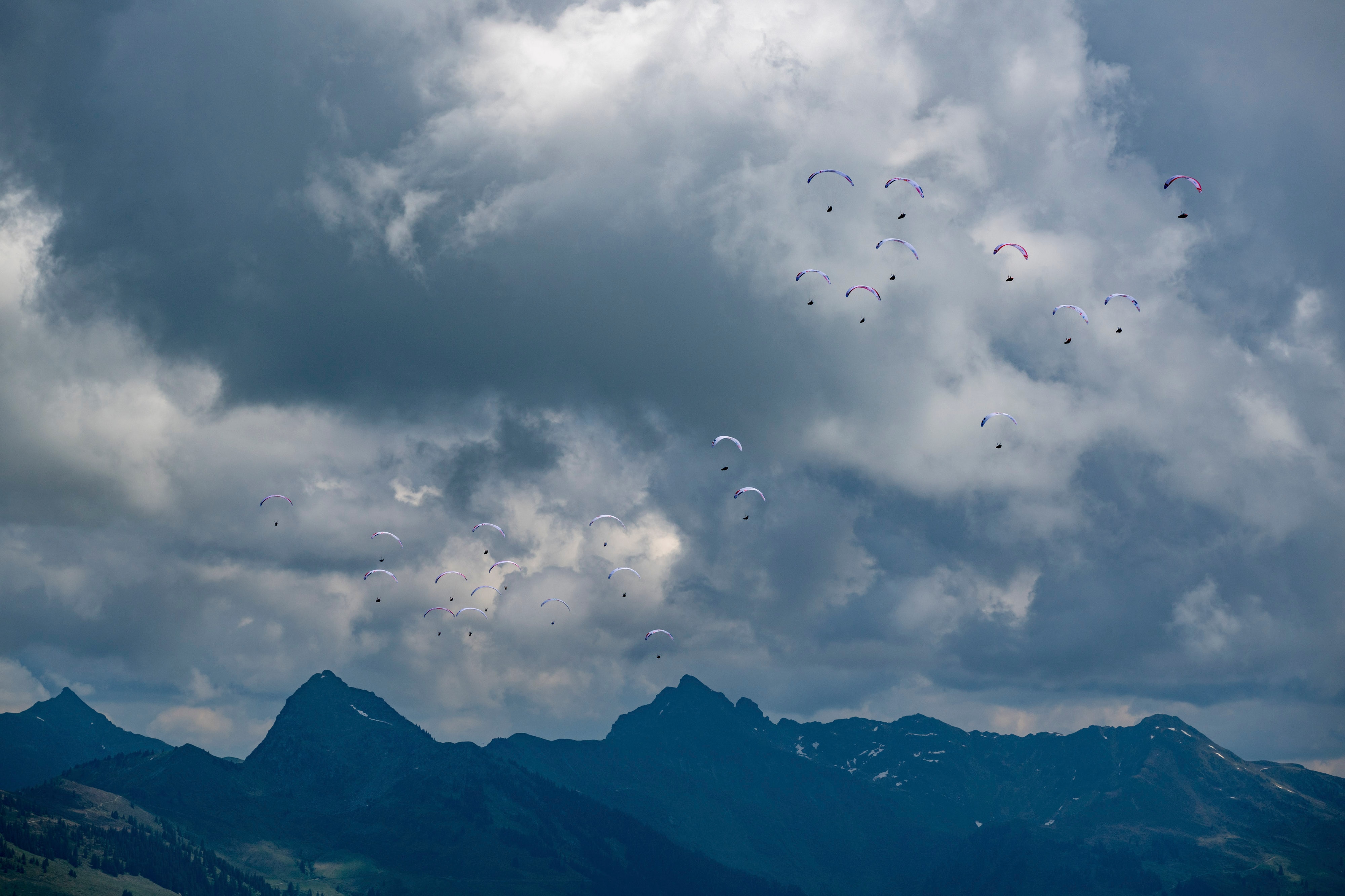 Gavin said "We've got this epic sunset on the Hochkönig and 11 gliders just launched within seconds of each other, all pushing together past Turnpoint 2 on the way to Turnpoint 3. What a day one and they've still got about 45 minutes to go!"
The evening flight proved a turning point for Pal who steamed ahead. Meanwhile, Markus also caught a thermal and flew over where everyone landed, gaining height. "He might be the only one with a chance of getting close to Pal. What an amazing move, incredible," said Gavin.
With the chance of taking the lead, Markus opted to pull a night pass, while the other frontrunners finally grouped back together for a very tight start to day two.
Top image © zooom / Lukas Pilz