One night down, one Night Pass gone!
Markus Anders (GER1) plows through the kilometers in the dark in an attempt to beat the pack to Turnpoint 3!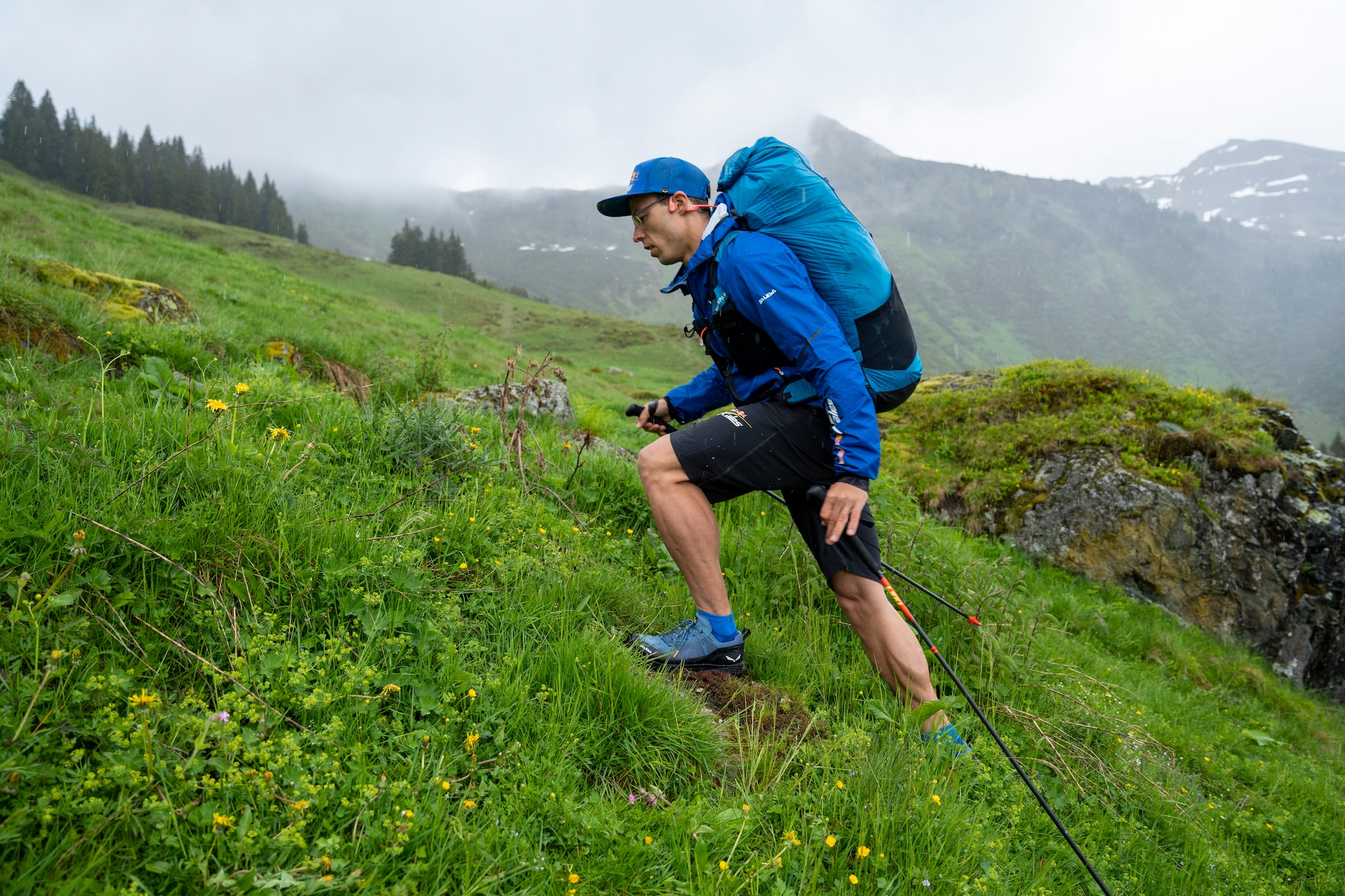 Markus Anders (GER1) has hiked 38km through the night and was leading the race on his way to Turnpoint 3 Chiemgau Achental this morning. Like in the 2021 edition of the race, he was seriously motivated to be the first to tag the Turnpoint that is in his own back yard. Unfortunately, his gamble did not pay off – his less direct route, which we can only assume hoped would give him access to East-facing mountain ridges in the morning, put him behind the current lead pack, who have just reached Turnpoint 3.
We spoke to supporter Antoine Post and he said that Markus Anders (GER1) is "Feeling strong" Adding: "Markus hiked 38km during the night, plus about 1,000m vertical. He's felt better, but he is feeling good right now."
Antoine said their plan for the day was flying! Their aim was to gain 3h extra flying time out of the day and Antoine said: "If we are flying, that's 75km easily." He added: "Because we are in Markus's back garden, we want to take advantage of this. Especially with strong Swiss athletes chasing us." With a good weather forecast ahead, this bold move could really pay off.
Today's start was unique: it was 'staggered'. In simple ters, athletes had to extend their mandatory seven-hour rest period by the number of minutes they finished the Prologue behind the winner.
So, if they finished the Prologue one hour later than Max Pinot (FRA1), they must rest for an addtional hour (bringing their total rest period from last night up to eight hours.)
But the biggest delay this morning was for Lenart Oblak (SLO) who took his two-hour time penalty that was given because he deviated from the route during the Prologue.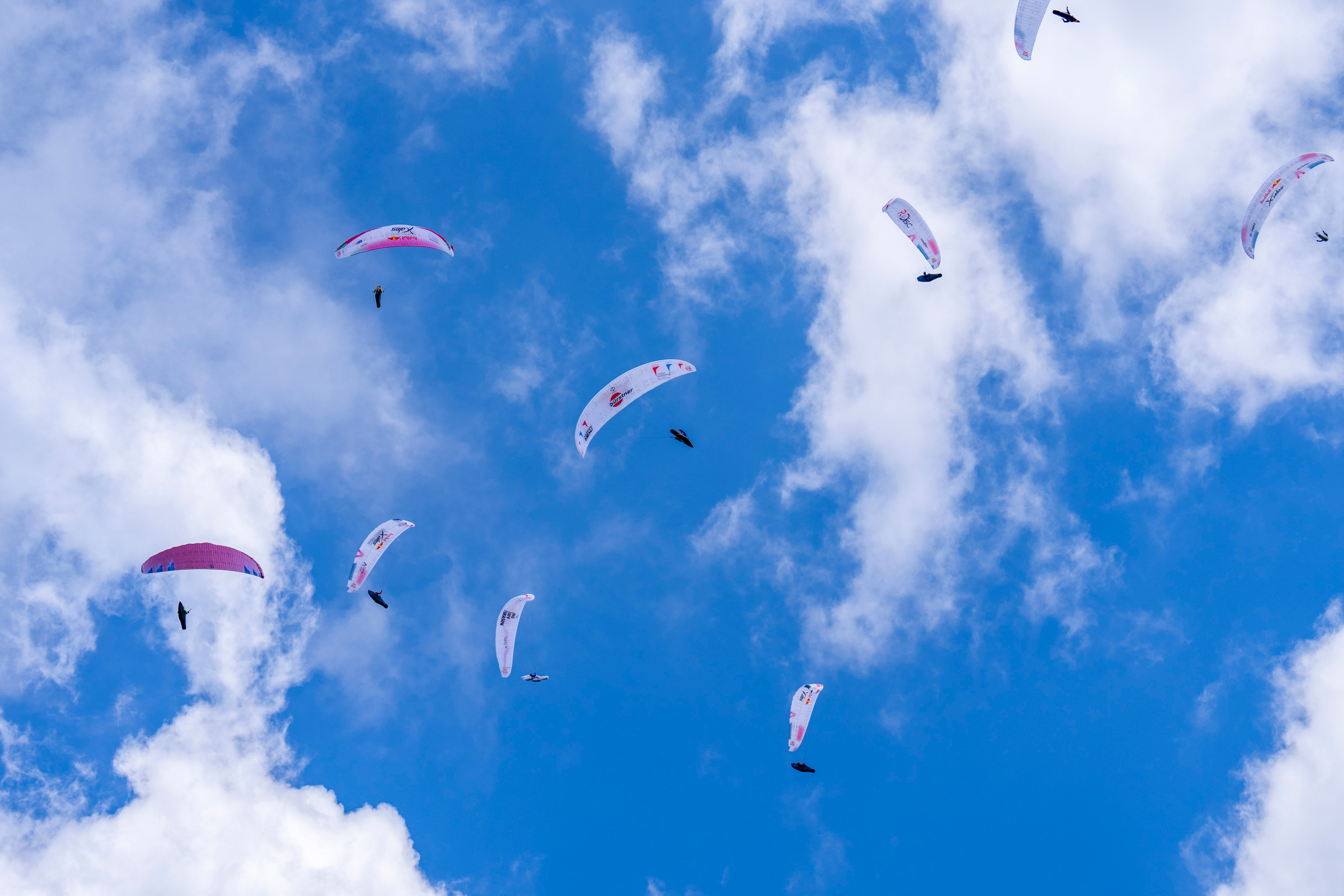 Even with the staggered start times, Markus Anders (GER1) was being hunted down by a serious pack of athletes. Race Reporter Tarquin Cooper was on the road with them and he said: "They mean business." Max Pinot (FRA1), who currently sits in second place, was setting the pace for the chasers. Chrigel Maurer (SUI1), Aaron Durogati (ITA2), Tobias Grossrubatscher (ITA1) and Logan Walters (USA1) were also not far behind.
For athlete Tom de Dorlodot (BEL), the night wasn't as restful as it could have been. Race Reporter Tarquin Cooper caught up with Tom and asked if he'd had a good nights sleep. Tom said: "No. No, we slept just next to the road and the trucks were passing by all night. Every time a truck would pass by my car would shake. I felt like I was on my sailboat." Even though the night wasn't perfect, Tom was focused on the chase: "All in all, feeling good and trying to keep up with the with the pack."
Eli Egger (AUT4) signed in at Turnpoint 2 Wagrain-Kleinarl this morning after a brief, early flight. Using short flights means less hiking and more speed - a great strategy for this early part of the day before the sun really starts to make great flying conditions.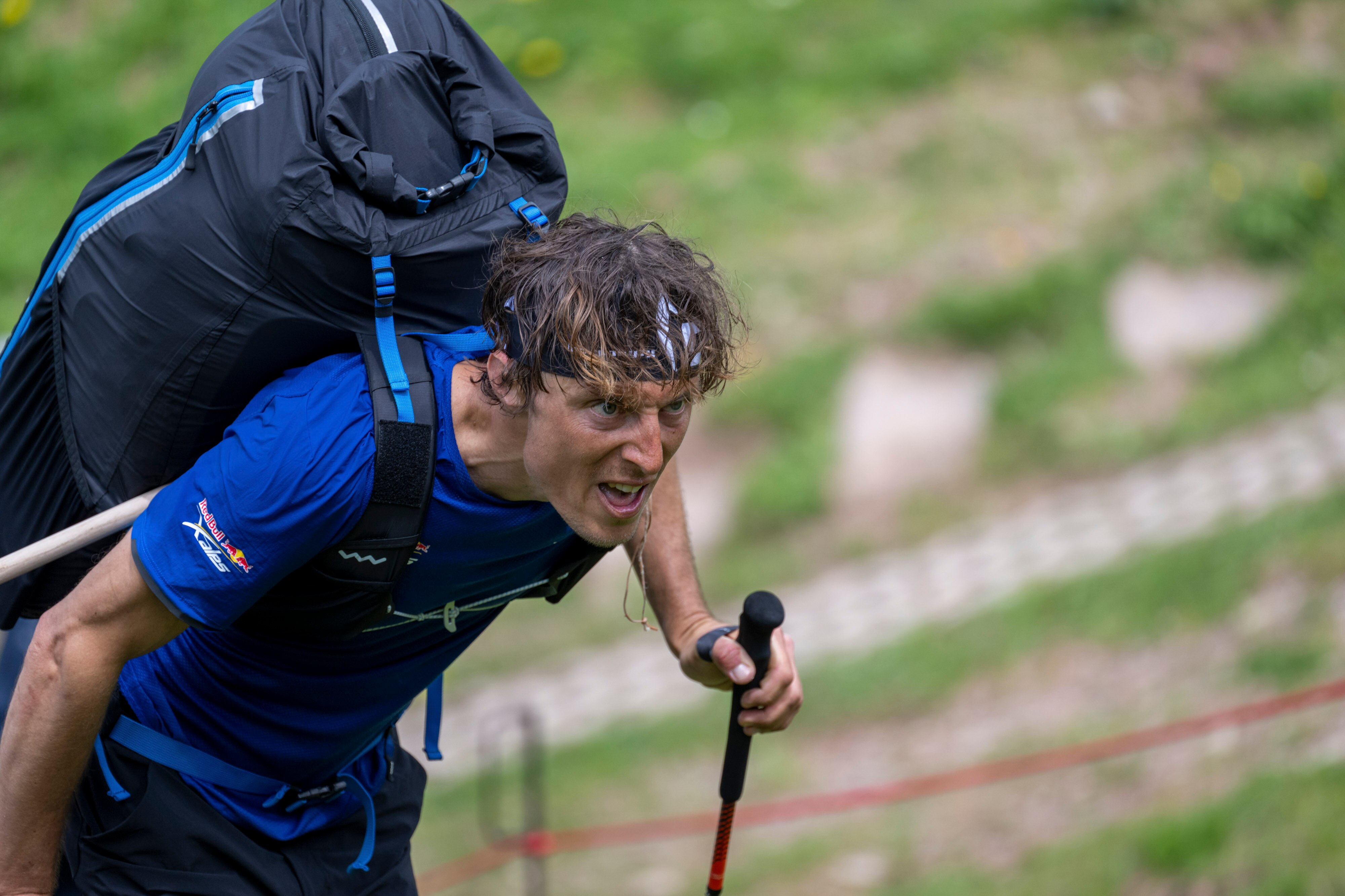 Battling hard at the back, Ondrej Prochazka (CZE) was keeping things positive in 32nd place. He said: "I slept pretty fine and I'm heading to a nice take-off for a flight to Wagrain. Everybody knows the route to Germany is important to fly early."
The first elimination for the athlete at the back will be on Wednesday at 6:00. These challenges are all part of the hardest adventure race in the world. "Nothing is lost," said Ondrej. "I'm going to fly hard to not get eliminated in a couple of days and I just need to keep going. I'm trying to just race my race and focus on the next Turnpoint."
The race is really on.
Top image © zooom / Lukas Pilz