Fierce competition during the night with some athletes racing to win, while others race not to lose.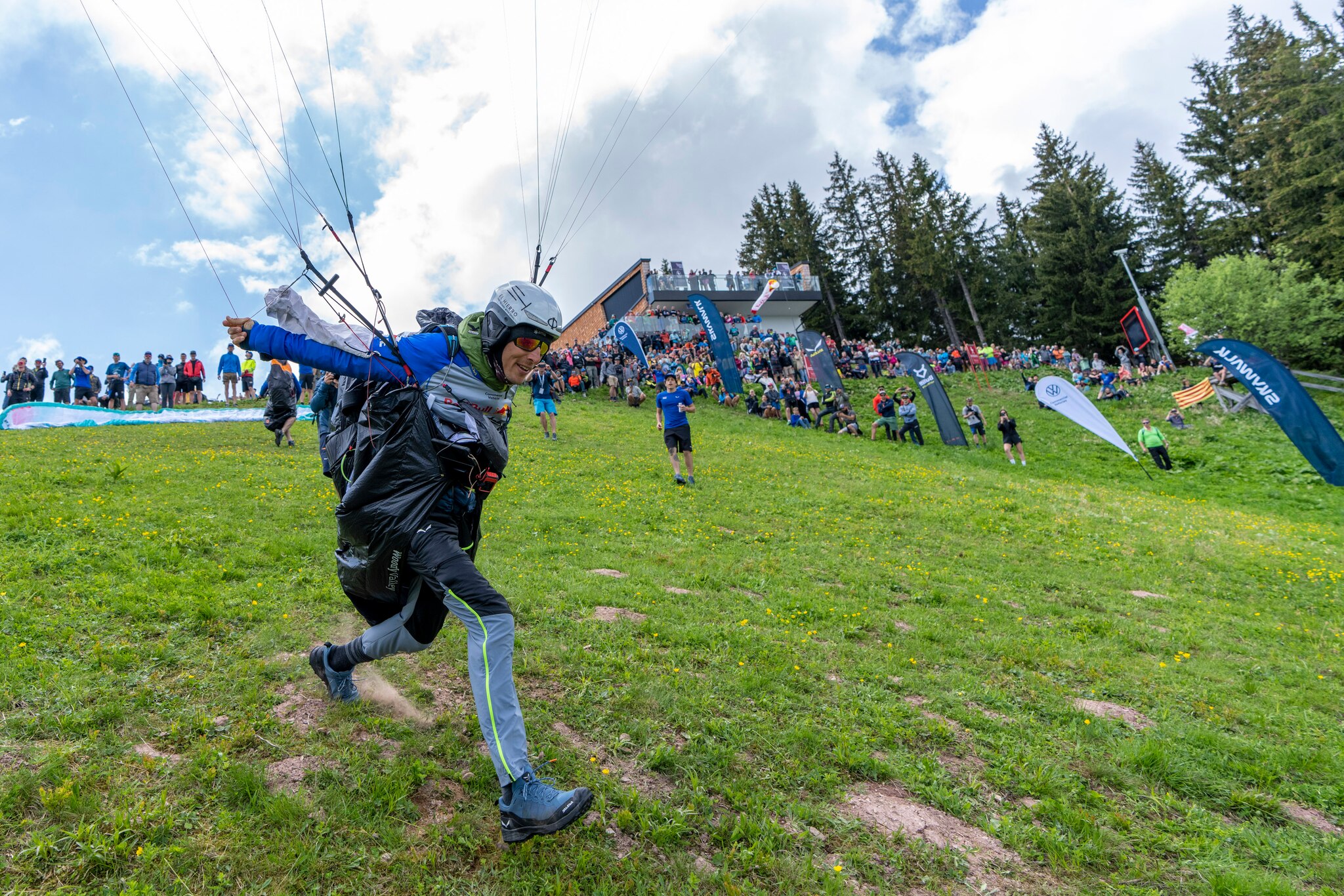 Five athletes pulled Night Passes, with four of them trying to outrun the 06:00 elimination. Junming Song (CHN), Kinga Masztalerz (NZL), Laurie Genovese (FRA3), and Richard Binstead (AUS) may have pulled Night Passes, but we also saw Ondrej Prochazka (CZE) starting early to avoid the others overtaking him.
Ondrej didn't pull his Night Pass after an amazing comeback yesterday. Unfortunately for the Rookie, it wasn't quite enough to escape elimination, and at 6 AM, Race Reporter Gavin McClurg said there was a "heck of a battle" at the back early this morning – as one could imagine!

It's time to say goodbye to the rookie from Czech, but few people try Red Bull X-Alps just once – we hope to welcome him back in a future edition!

And as for today? Well – it will certainly be interesting. All eyes were on Chrigel after he pulled his night pass – we've got an in-depth debrief coming on that shortly, so keep your eyes out.

The weather predicts difficult conditions around Turnpoint 9 Mont Blanc. With potential for low cloud and over-development that will shade out the sun, this could be a very challenging Turnpoint if it has to be taken on foot. Athletes will be forced to follow a similar route to the UTMB course, one of the toughest ultra running races in the world.

A lot can happen in one day and nothing is ever certain in the Red Bull X-Alps. The race continues!
Top image © zooom / Christian Lorenz