Kaoru Ogisawa (JPN1) and Aaron Durogati (ITA1) have Night Passes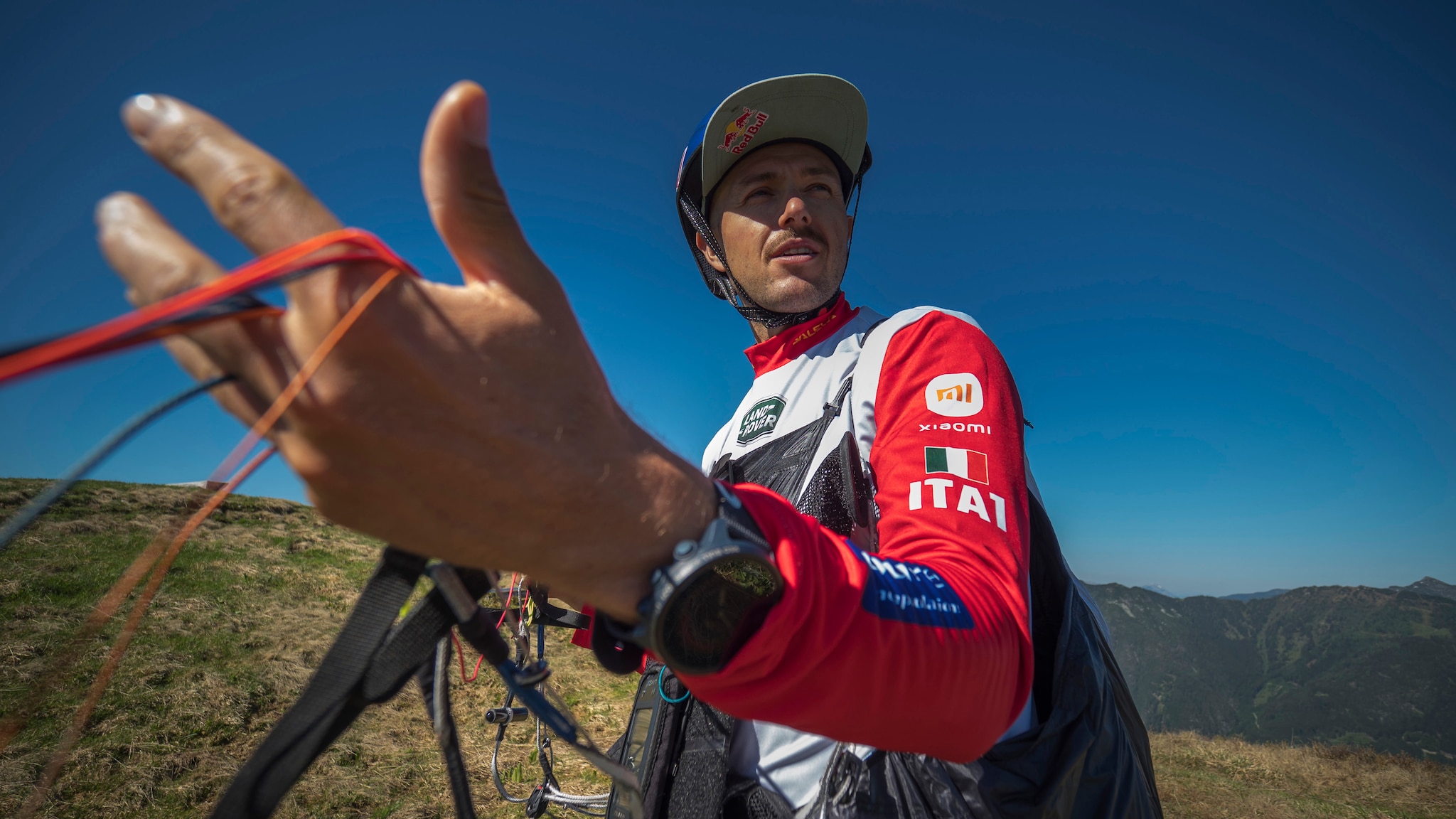 Kaoru Ogisawa (JPN1) and Aaron Durogati (ITA1) have both pulled Night Passes for tonight. This allows them to continue hiking after the official stop time at 10:30 this evening. For Aaron it will be important, as he was given a 12-hour penalty this morning for infringing Locarno airspace yesterday. Although the airspace is not permanent, to assure fairness for all athletes the race rules state that this airspace is to be treated as permanently active. The 12-hour penalty starts after his next rest period. With the Night Pass, this means it will start at 5am on Friday. The race officially ends at 11:30am on Friday.
Benoît Outters (FRA2) hiked all night, except for one hour's rest, and covered some 50km on the ground overnight. He had a short flight this morning. His supporter Martin Beaujouan said, "It was raining all around but Benoît managed to climb a little. Instead of single glide he made about 10km which was good for the legs and mood. Now he's walking all the way". The weather around TP12 Schmittenhöhe is terrible – wet, with a strong northwest wind. He hopes to arrive at the TP this evening, and that the weather will allow him to at least fly down. As Martin said, "It would be a punishment to go down by walking".
Tobias Grossrubatscher (ITA2) used his Night Pass last night to hike until 1am. He still has 300km still to go, and has to save some energy for the next two days.
There are a lot of athletes in the middle of the pack between TP9 Mt Blanc and TP10 Piz Palü, who have around 300km left to go. They include Michal Gierlach (POL), Damien Lacaze (FRA5), Manu Nübel (GER1), Ferdy Van Schelven (NED), Toma Coconea (ROU) and Eduardo Garza (MEX). Garza has chosen the northerly route used bu Chrigel Maurer (SUI1), while the others are on the south route. There does not appear to be a big difference between the two routes in terms of progress. They have all been flying today – Nübel's stats show that he has already flown 142km so far today, and walked only 15k.
Further back Tom de Dorlodot (BEL) has had a frustrating couple of days. Yesterday he hiked up to fly, only to have to walk back down 3,000m because of strong winds and storms. This morning he hiked down because he thought it was looking windy again, and then had to watch as the athletes ahead of him launched and flew away. He is hoping to get some flying in this afternoon and make up some distance.
Tomorrow is an elimination day. Ogisawa is at the back of the field currently, but only 11km behind Théo de Blic in the rankings. Théo is sitting out a penalty and not allowed to move. Ogi's supporter says he is feeling strong and hiking well, so it will almost certainly be Théo who is eliminated tomorrow morning.
Follow the ongoing race on Live Tracking!