It may be an off year for the Red Bull X-Alps but last year's athletes have big plans for 2022. From hike and fly races to cross-country comps to big adventures in Pakistan and Mongolia, here's a round-up of some of those goals and resolutions.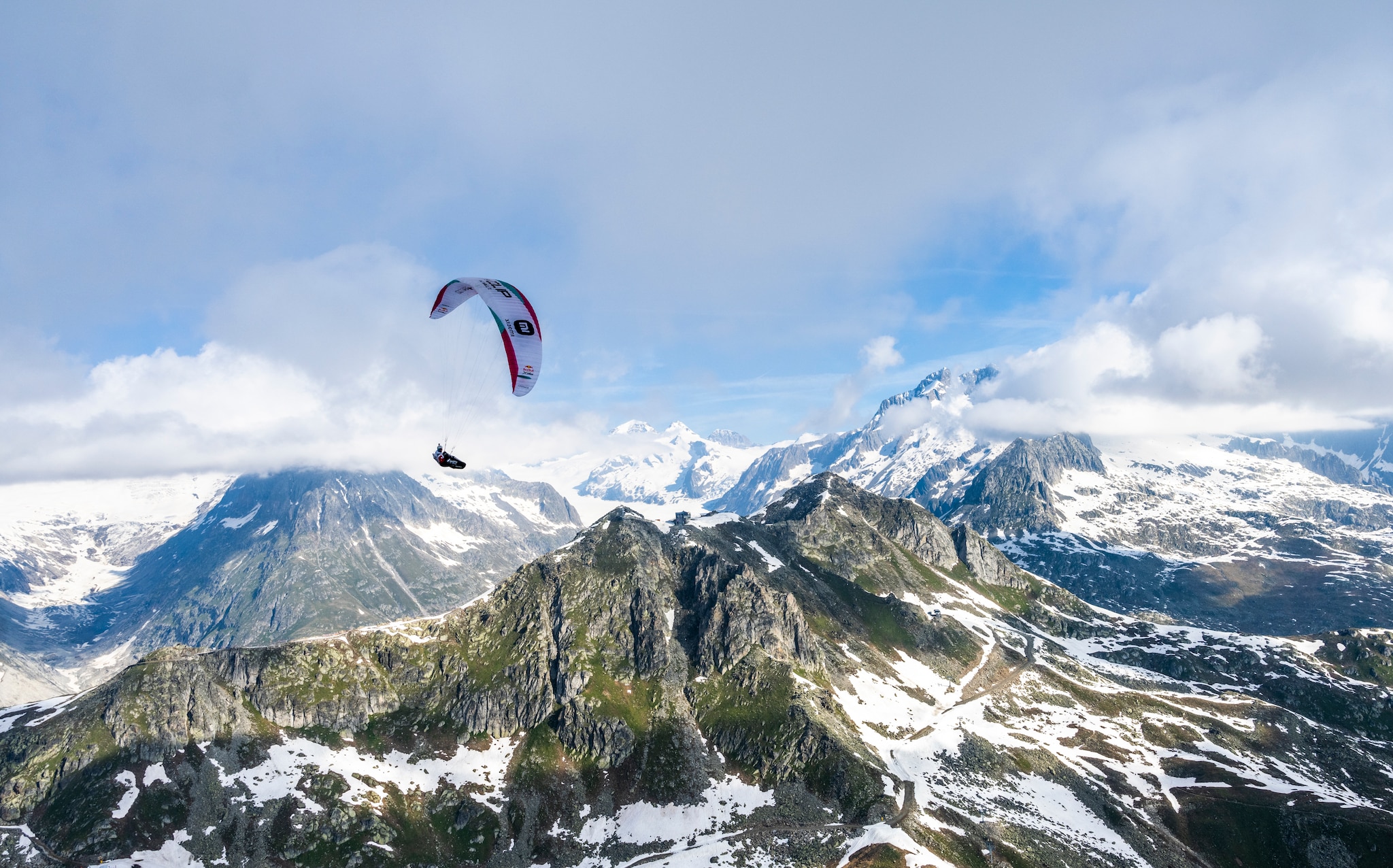 As winter bites across the northern hemisphere athletes are traditionally faced with two options – put on a pair of skis or head south. Or jump in a sail boat and overwinter somewhere warmer, as Tom de Dorlodot and Damien Lacaze have both done. Many are heading to the traditional winter flying Mecca of Colombia for the paragliding world cup. Ten athletes are taking part including Max Pinot, Patrick von Känel, Nic Donini, Gavin McClurg, Benoit Outters and Yael Margelisch.
Yael admits it will be hard to top 2021, a year that saw her break records, complete the Red Bull X-Alps and finish up world champion. "It's going to be difficult to do better but there are always things to improve," she says. "I will do some usual world cups and on the hike and fly side I'll do the Eigertour I think."
She adds: "And to keep training for the Red Bull X-Alps, I'd like to do some challenges such as the Patrouille des Glaciers skitour race in April (Zermatt to Verbier 53km, 4300m+) and the Tour des Stations (road cycling, 74km, 2850m+) and maybe the Grand Raid if I can stay 10h on a bike!"
Heading south however doesn't always mean perfect flying, as Nick Neynens is discovering. "I haven't flown since I got back to Australia after the UAE event in November. It's very wet, we've had more than double the amount of rainfall the last couple of months and that's inland. On the coast it's even worse, with ex-tropical cyclone Seth pushing moisture onto the eastern seaboard. If you're going to take a summer off paragliding it's a good time."
He adds that this year he's hoping to concentrate on kiting (foiling) as well as developing his gliding. "I'm still keen to get back to Europe," he adds.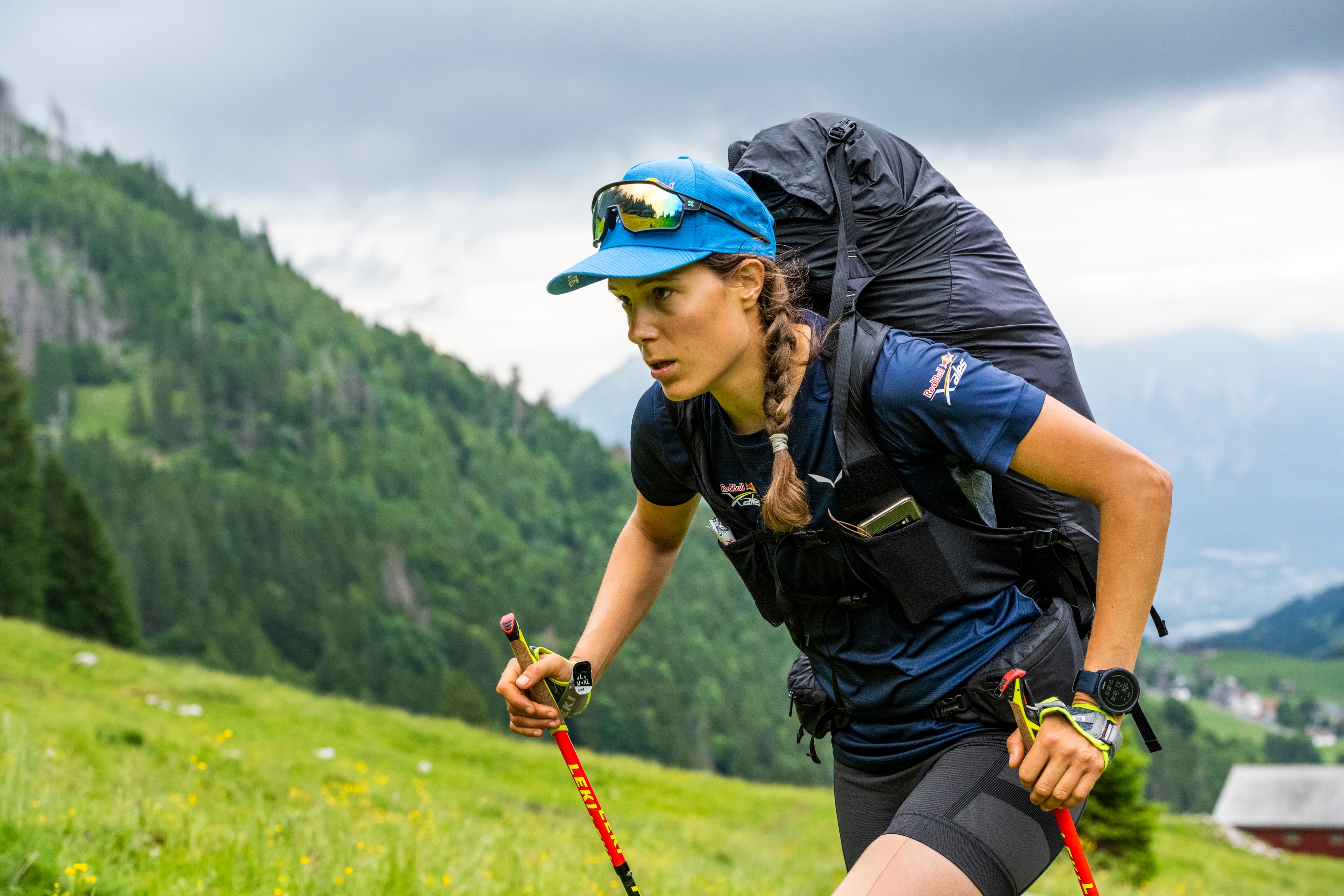 Reinventing the hike & fly format
Many athletes, including Chrigel Maurer and Aaron Durogati, are also taking part in the winter edition of the Eigertour, which reinvents the hike & fly format to see athletes ski-tour and fly. "It's like a small three-day Red Bull X-Alps but you move on skis," says Aaron. "I'm really looking forward to it."
For Aaron, it's one of several adventures he has planned this year. Others include more extreme hike and fly adventures in the Alps, where he's climbing, flying and steep couloir skiing. "I really like this combo," he tells us. He'll start competing in the spring, first with the Montegrappa Trophy, then in May he's heading to the Honza Valley, Pakistan with his race supporter Bruno Mottini. "Basically the plan is to do some combos like we do in the winter just on bigger mountains, using the glider to go skiing."
Then it's back in the Alps to organise his own hike and fly race in July with Paul Guschlbauer near his hometown Merano. "I have an idea for a really cool format," he says. (We'll have more on this nearer the time.)
For many athletes, 2022 is a time to refocus and spend time at home. Says Chrigel: "I plan to compete on some comps (such as Eigertour, X-Pyr, Dolomiti Superfly and Dolomitenmann) but also to spend time with my family."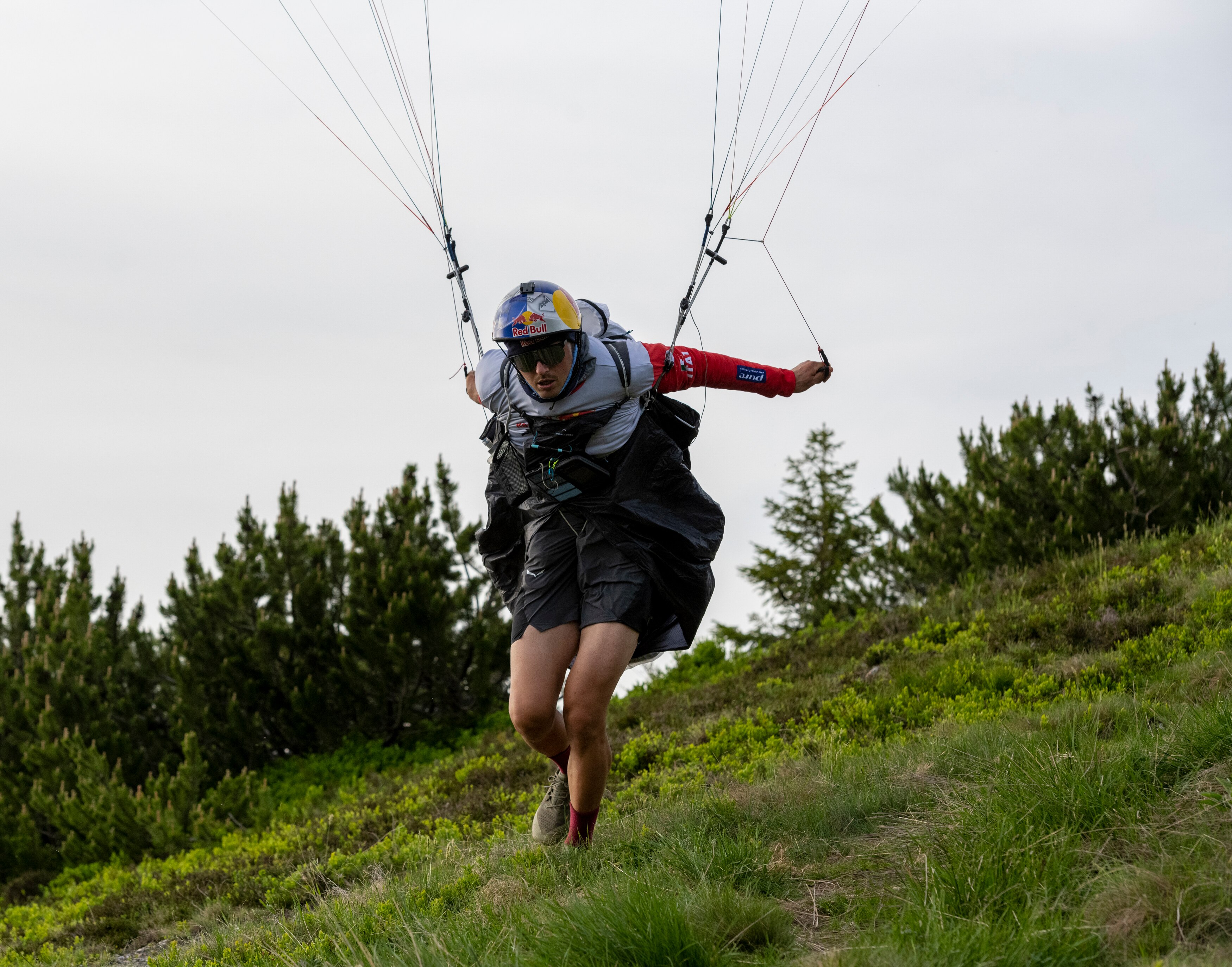 Resolutions for the New Year
Both Gavin McClurg and Steve Bramfitt are working on their homes. "My main goal for 2022 is to build an 'eco' house powered 100% by the sun," says Gavin. "It's a project that has taken most of my time since returning from the 2021 race."
He adds that he'll stay current with a few international comps but a big adventure is planned in the spring. "I hope to attempt a solo bivvy across Nevada to Jackson Hole, Wyoming along the 'Loneliest Road in America' because…well because it will be really really hard! Nevada is about as far from the Alps as you can get!"
Steve meanwhile says his 2022 resolution, like every year is 'to stay injury free, fit and healthy and above all, to have a fun year, that's key!'. That and finish renovating his house.
The resolution hasn't got off to a great start with him currently recovering from an accident in Dubai last November that saw him fracture his L1 vertebrae in two places and crack his ribs but fortunately he didn't need surgery.
"I did a ski tour on the Grosse Scheidegg. I'm all good, getting better by the day," he says. His big goal this year is to do a vol biv across Mongolia.
Another athlete who got injured in Dubai is Eduardo Garza. "I'm all healed now," he says. "In 2022 I'll most likely be representing MEX in the FAI Panamericans in Brazil, and certainly doing some vol-biv in the Alps – non-hardcore style, just enjoying those mountains that I love."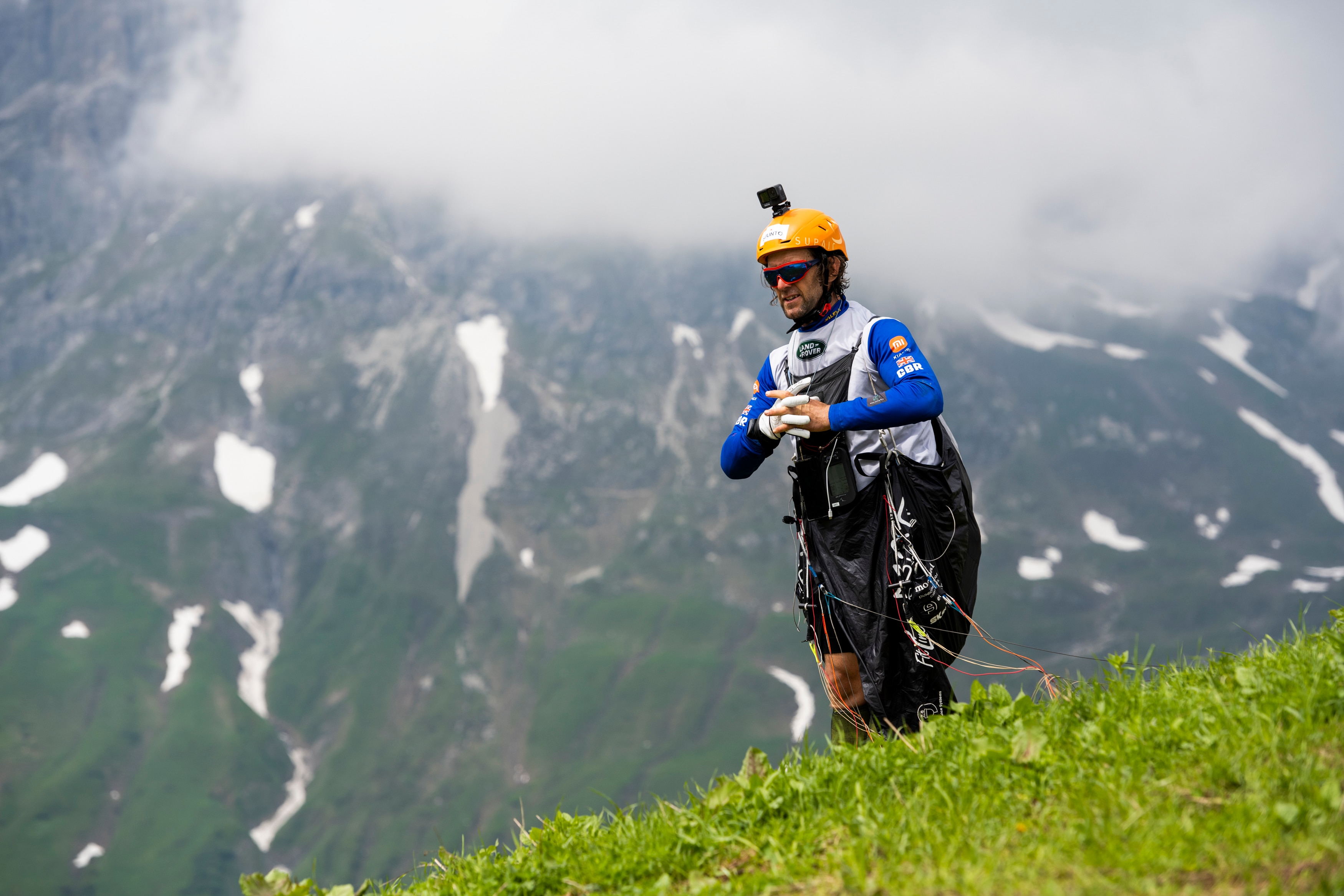 Not everyone is keen on fixing goals however. Damien Lacaze, who's sailing with his family in Cape Verde, recently posted that he has no target for 2022: "No resolution, no competition schedule – not this year. Just enjoy this unique trip, this family adventure that makes me discover another me. The rest will come soon enough."
As Chrigel adds, there is one goal above all others: "Be ready for the Red Bull X-Alps 2023!"
Top image © zooom / Adi Geisegger