More athletes at the goal
The flurry of activity at the race finish in Zell am See continued this afternoon as more athletes touched down on the float in the lake.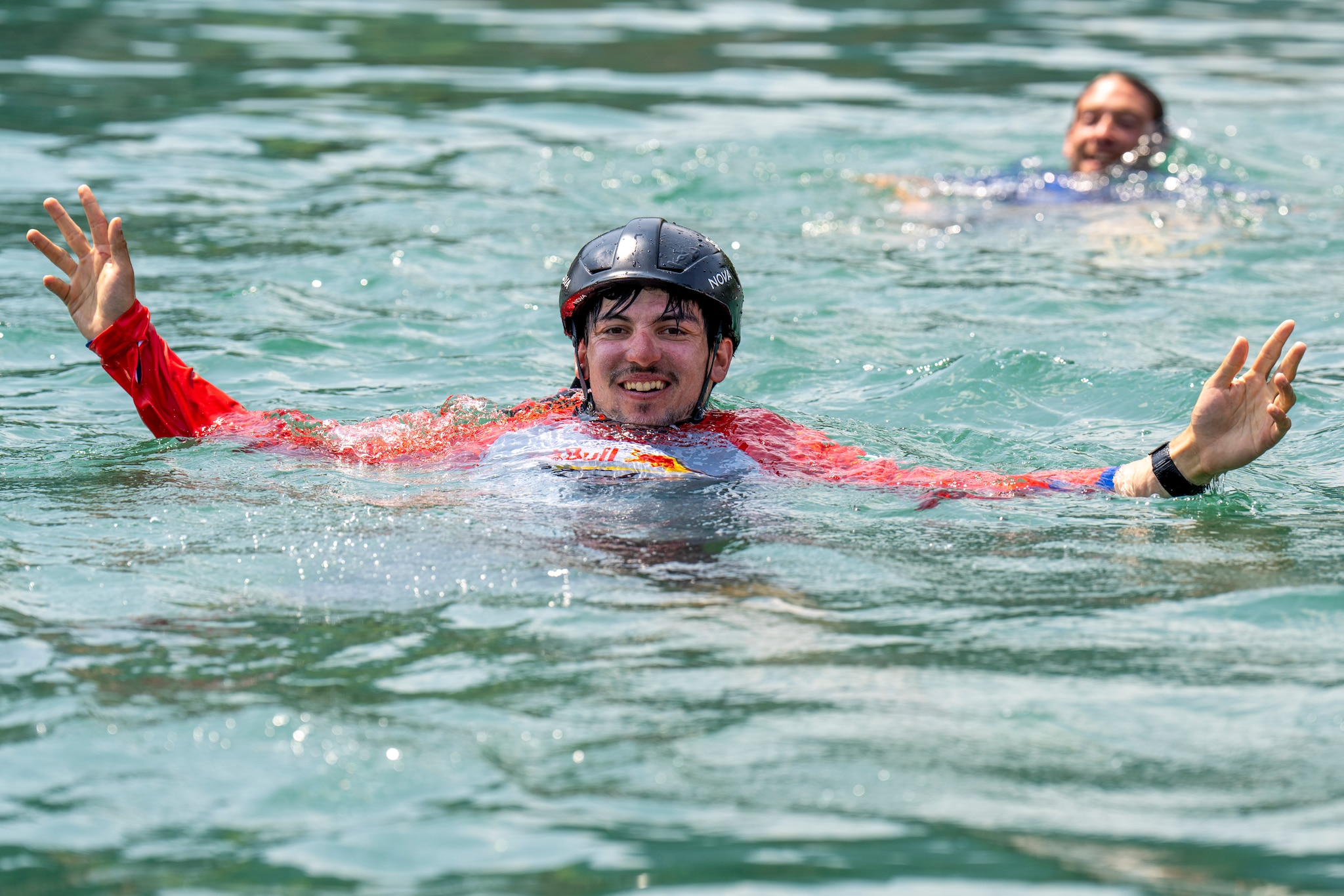 Nicola Donini (ITA3), Reto Reiser (SUI5), and Maximilian Loidl (GER2) all make it into goal this afternoon with Nicola arriving just before 14:00, and Reto and Max not long after at 14:43 and 14:54. 27-year-old Nicola was the third Italian in after veterans Aaron Durogati (ITA2), and Tobias Grossrubatscher (ITA1). It was a big moment for Nicola who was eliminated in the 2021 edition.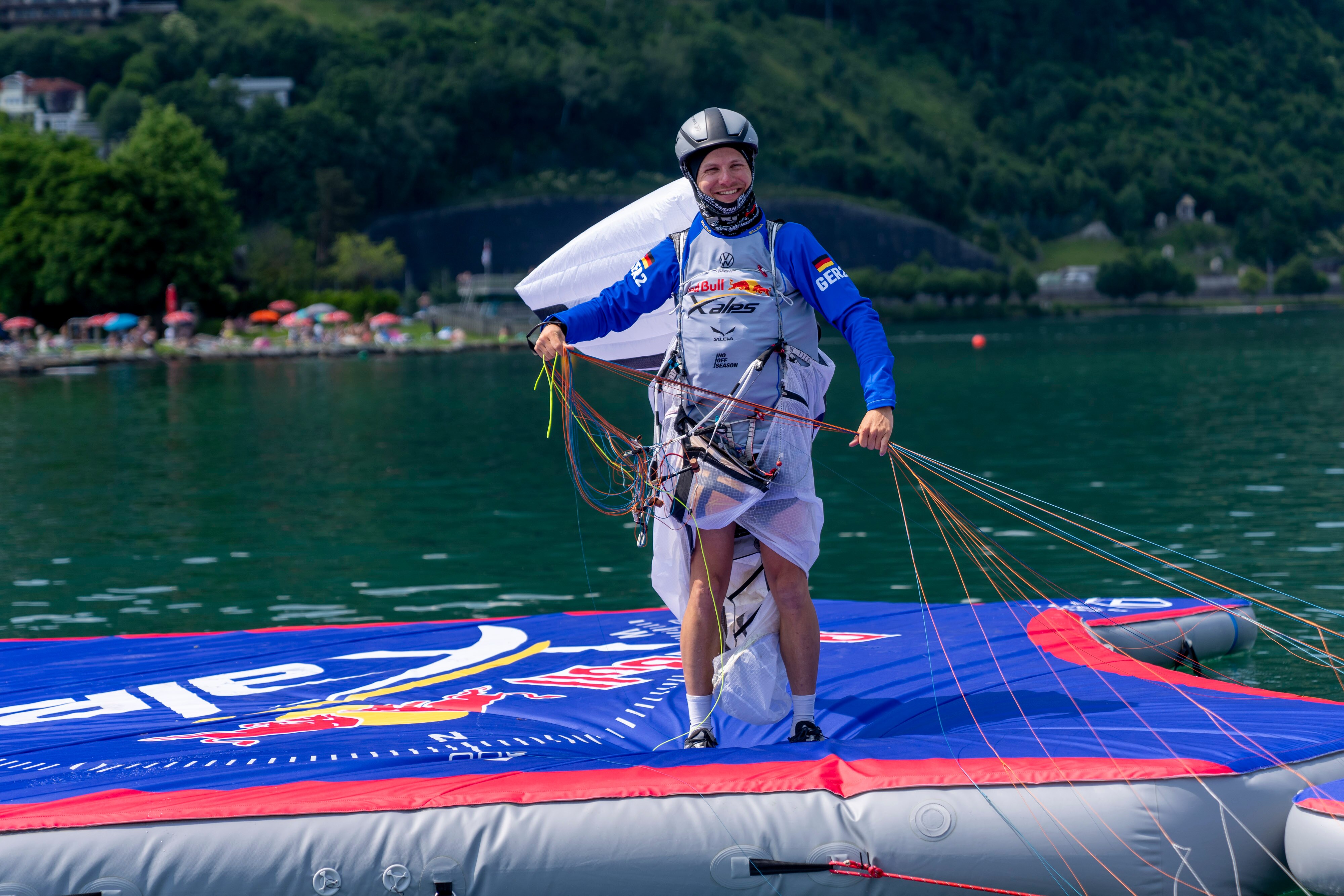 Reto made his first-ever finish of the Red Bull X-Alps stand out by landing on the float with his famous "Retoflip". It looks like Michal Gierlach (POL) could make it to the finish tonight after tagging Turnpoint 14 in Sexten just before 16:00. The athlete's decision to be patient this morning and wait for the day to start working properly paid off. Michal reached the start of the via ferrata climb to Turnpoint 13 on a single flight, covering 65km to reach it in three hours and 21 minutes.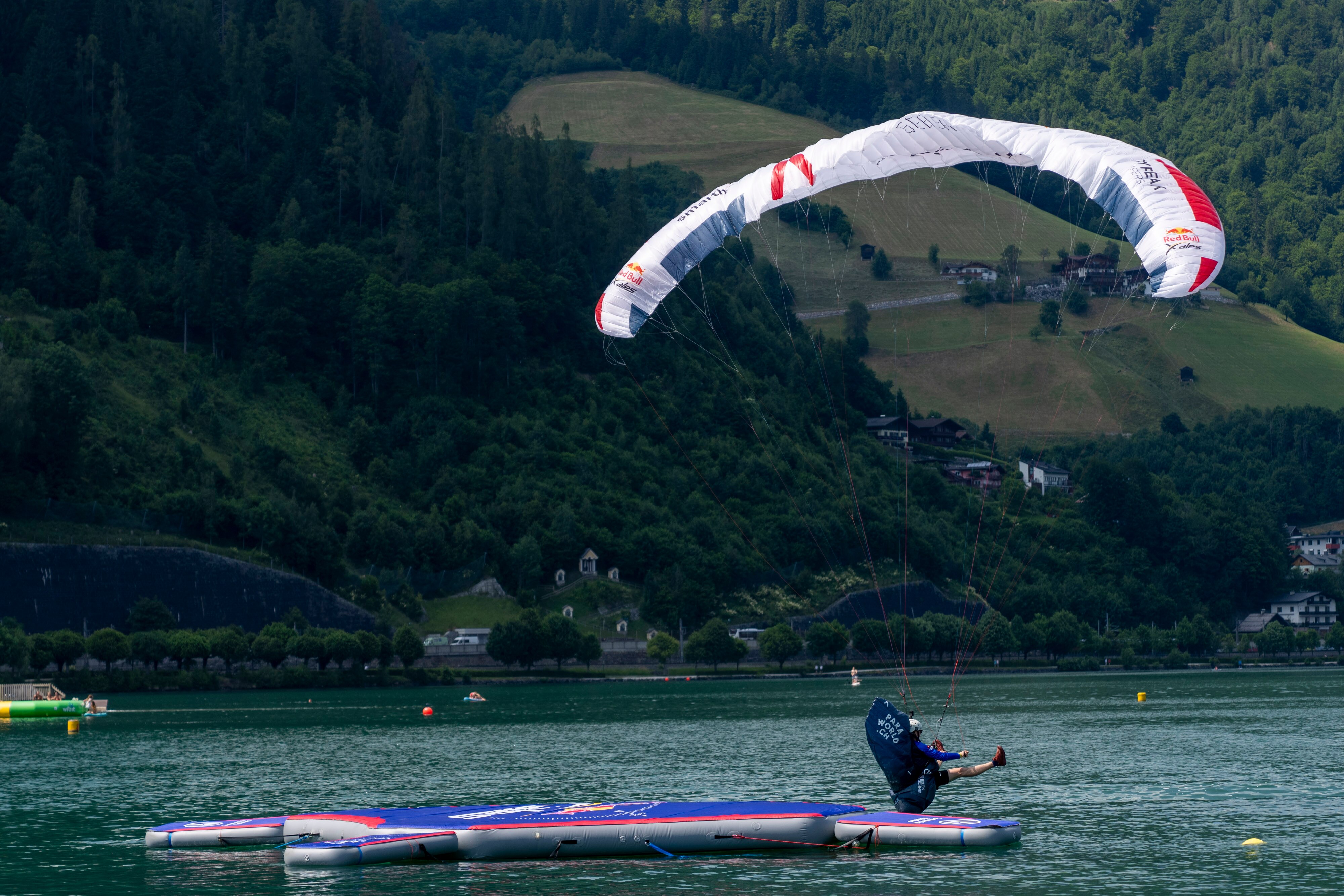 After a struggle to stay airborne, Elisabeth Egger (AUT4) fought her way for almost six hours and 88km to tag Turnpoint 12, Cima Tosa in the early evening. Eli and Logan Walters (USA1) had both been making good progress in the air but had to slow down as weak thermals and a strong valley breeze prevented them from flying fast. While Eli managed to stay airborne, Logan, who was flying closely behind her, landed 10km from the Turnpoint.
James Elliott (CAN) is also on his way to Cima Tosa, but the remaining athletes battling to reach Turnpoint 12, Emoto Yuji (JPN), and Jordi Vilalta (ESP) had to land and hike to the south faces of Pizzo Mercantelli to continue towards it.
Meanwhile, Kinga Masztalerz (NZL) tagged Turnpoint 7, Frutigen earlier today. She hiked up and tried to fly up to Turnpoint 8, Niesen, but unfortunately landed 700m below the summit. With rain and overcast skies in the area, she is now hiking to the top.
Richard Binstead (AUS) decided to take the opportunity to rest and wait for conditions to improve near Pointe des Martinets above Martigny. He's now flying down to meet his team and continue the journey into France and the tricky section to tag Turnpoint 9, Mont Blanc.
Top image © zooom / Christian Lorenz