Mont Blanc: More than just a Turnpoint
At 4,809m high Mont Blanc is a symbol for all of Europe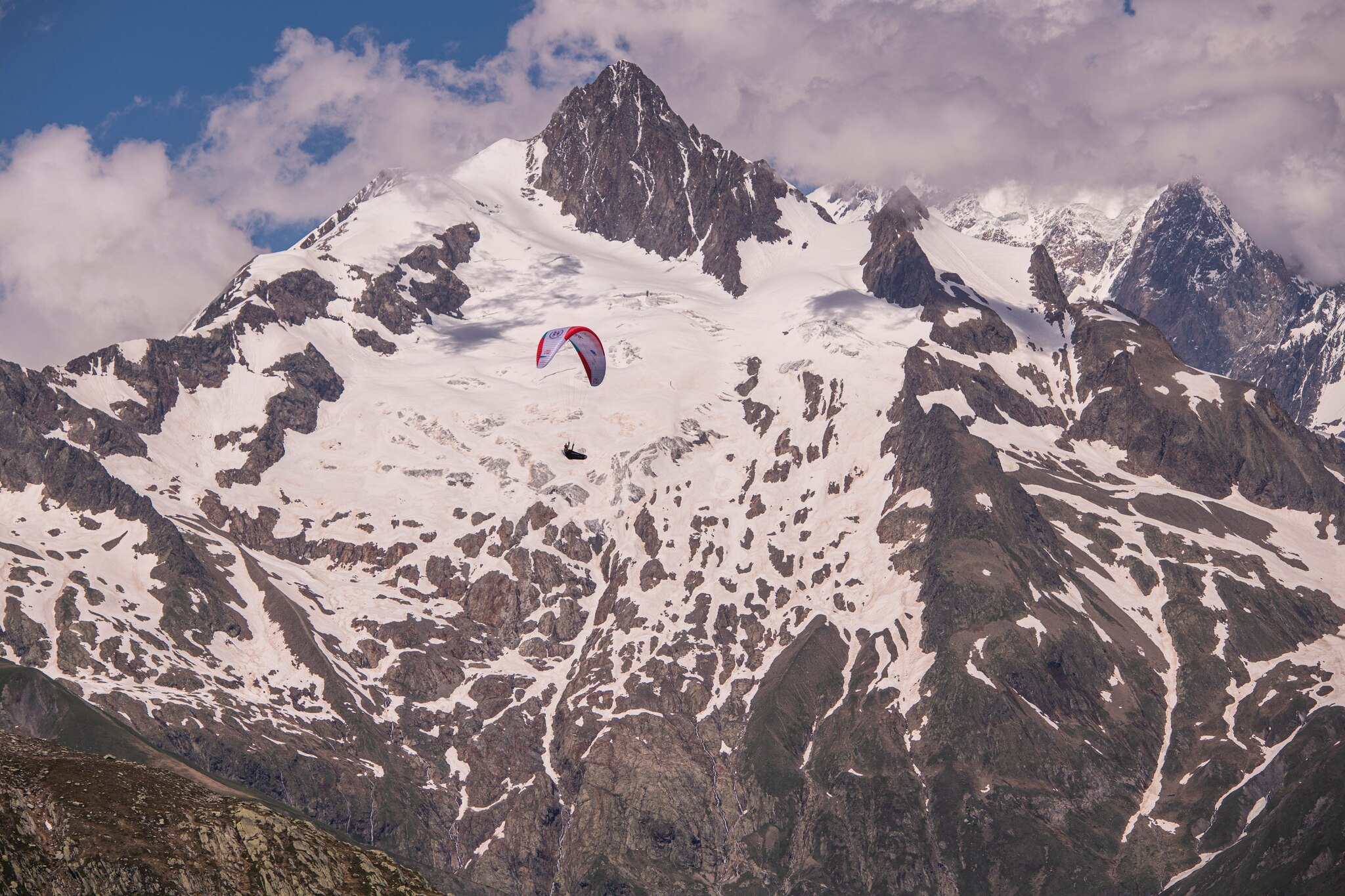 Day 7 at the Red Bull X-Alps and athletes are preparing to take on the biggest, most symbolic Turnpoint of them all: Mont Blanc.
At 4,809m high Mont Blanc is the highest mountain in the Alps and in Western Europe. First climbed in 1786 it still presents a challenge to mountaineers and alpinists today.
The climb to the summit is a serious undertaking involving glacier travel and snow and ice. The walk around the Mont Blanc massif is one of Europe's most popular long-distance hikes. At 170km long with 10,000m of ascent it passes through Switzerland, Italy and France. For average hikers the circuit takes 10 days.
Red Bull X-Alps athletes face this challenge as part of what is the toughest adventure race on Earth. To hike and fly 1,238km from the centre of Salzburg to this iconic peak at the heart of the Alps is tough enough. But then to turn around and go back? To go via Turnpoints at Piz Palü, Kronplatz, Schmittenhöhe and finally reach the raft at Zell am Zee? That challenge is truly incredible.
Today, some 235 years after it was first climbed, Mont Blanc presents a formidable challenge for the lead athletes. Flying conditions are forecast to be good, with thermals reaching cloud base at 3,900m. That will not be enough to allow them to soar over the summit, but it should be enough to allow them to fly into the highest realms of the Alps and cross the high-altitude passes needed to allow them to fly from France in Italy and back again.
There are two options to pass from France into Italy. The Col de Miage is a 3400m glaciated pass tight on the flanks of the mountains. The Col de la Seigne is 2516m high and further south. Both provide a gateway to reach Courmayeur, the Italian mountain town on the south side of Month Blanc.
The terrain here cannot be under estimated. The south side of Mont Blanc is a cascade of rock and ice that tumbles down 2000m. Classic climbing routes soar up its sides. If athletes get to fly this way they will be adding their signature to that Alpine history.
If they have to hike, then the way is exceptionally long, even for endurance mountain athletes. Racing through this terrain in speed-hiking mode requires a cool head and good skills, plus extreme physical fitness. Not to mention management of logistics, nutrition and hydration.
Either way, the grandeur of the setting does not get bigger.
Nor does the symbolism of the moment. That in 2021, 18-months into a pandemic that has so gripped the world, athletes from 15 nations can converge on this mountain is a symbol of hope and unity for all of Europe.
That those at the head of the field are Swiss, French and Italian athletes of exceptional ability only adds to the significance of this truly magnificent moment.
Follow the athletes on Live Tracking!