Mont Blanc hike & fly  Red Bull X-Alps athlete Patrick von Känel recently pulled off a 24 hour hike and fly mission to the summit of Montt Blanc. He tells us how it all worked out perfectly.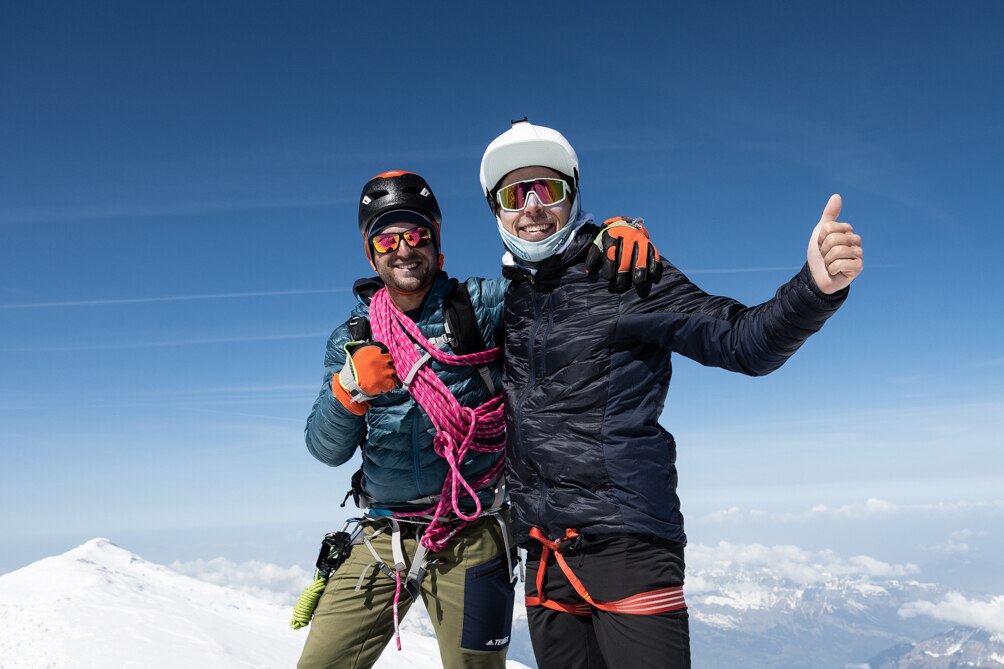 As an athlete or fan knows, there are days when the weather refuses to play along and nothing works out. But every now and again, the stars do align, the gods come on side and lady luck sprinkles some of her magic. Swiss athlete Patrick von Känel recently got to experience some of that.
On the spur of the moment, he and three friends decided to drive from his home in Switzerland to Chamonix, ski tour to the summit of Mont Blanc and fly back down.
"It was a really cool adventure," he says. "Just to see all the peaks below you is amazing but for me it was really nice to see a big part of the route from the last Red Bull X-Alps. It was a really nice flashback to 2021."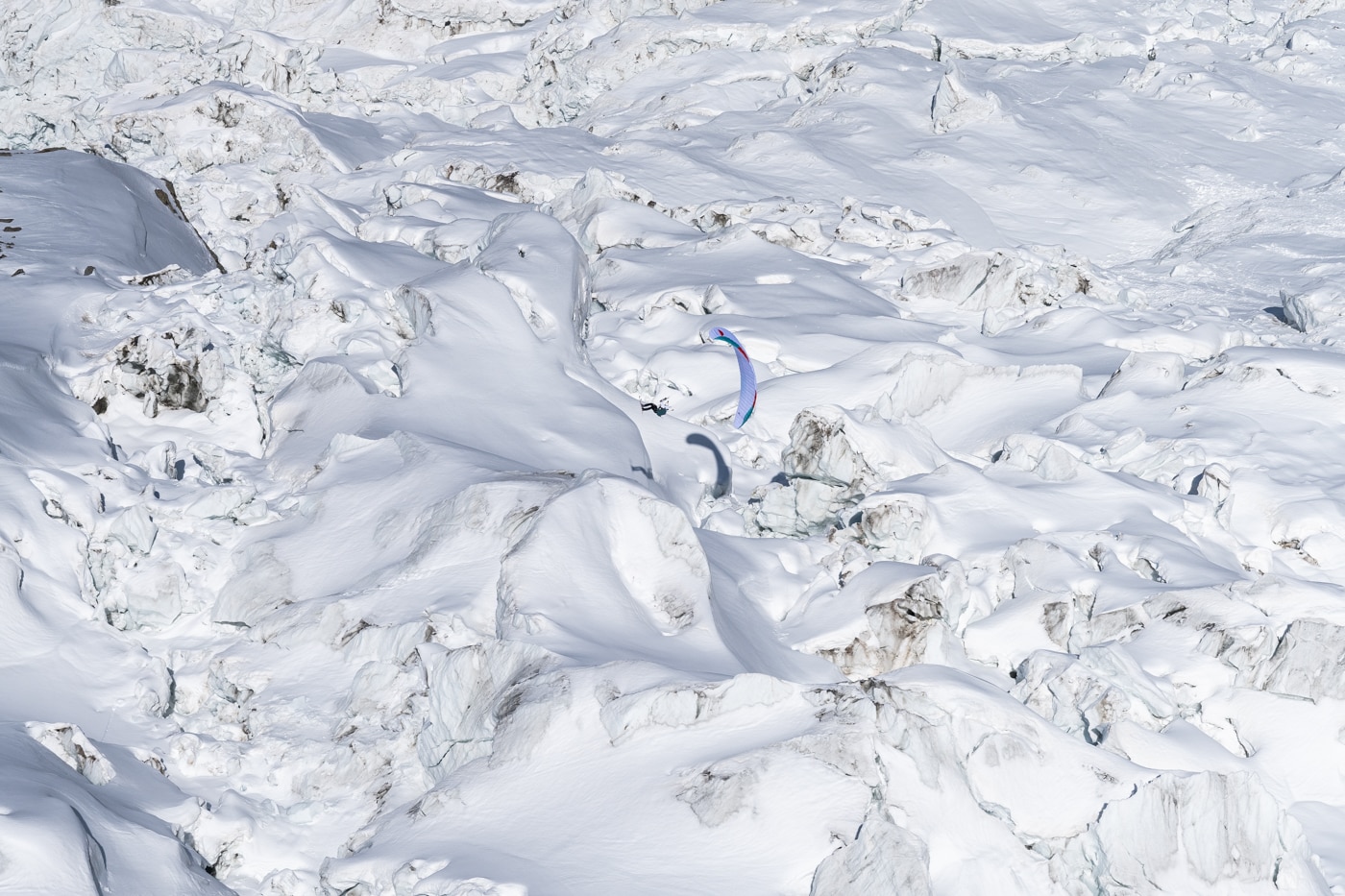 "Let's do it in one day!"
He was touring with some friends the week before Easter and they were all thinking of what to do when someone suggested Mont Blanc. "So we said, 'Good idea'," Patrick recalls. "Then we thought, let's do it in one day!"
The team, consisting of Patrick, Romano Salis, Adrian Zurbrügg and Stephan Hugenschmidt set off in the car around 9pm on Good Friday.
They arrived in Chamonix in the early hours and under a full moon started hiking up. At first there was very little snow but after a few hundred meters they were able to put on their skis. They followed the Grand Mulets route which starts in Chamonix near the tunnel and crosses the Bossons glacier.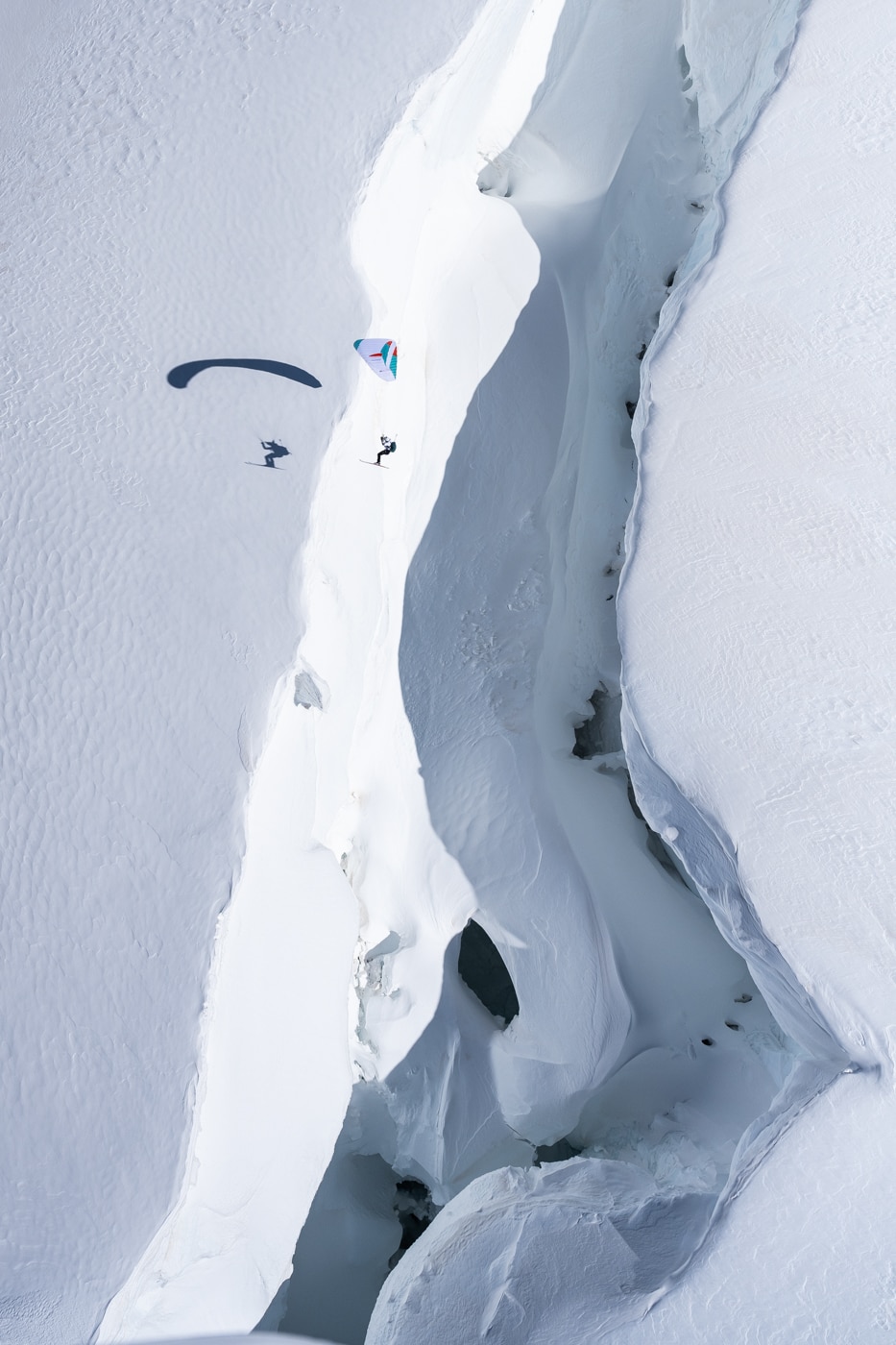 Disaster nearly struck
"We didn't know the weather – we just followed our gut feeling," recalls Patrick. "At first we were really not sure if we would make it to the top. The snow was still not really frozen and it was quite dangerous. But we left the decision open. Finally, the snow got better and we traversed this massive glacier in front of Mt Blanc between these massive seracs and big ice peaks.
"In Chamonix you look up at 2,500m then a few hours later you're at the same altitude as the cable car station. It was so impressive to see these massive mountains and we were really happy in this moment."
Despite regularly flying at altitudes above 4,000m and despite his fitness, Patrick says he really struggled with the altitude. Disaster nearly struck just 200m below the summit when he ran out of juice. "It was a real low moment, like Martigny during the race."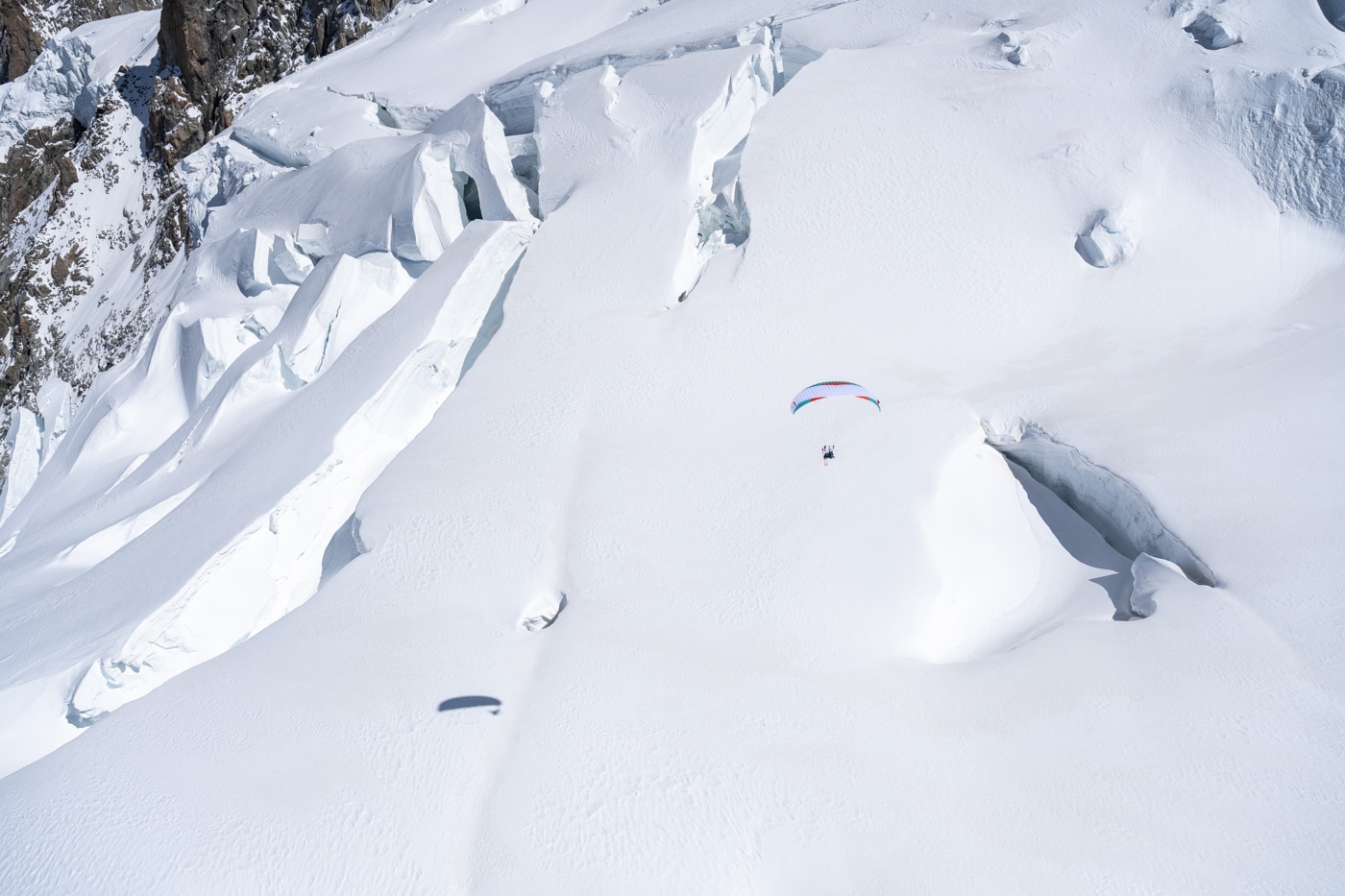 He had a quiet word with himself, dug deep and the last 200m went pretty quickly in the end. On the top, conditions were perfect for launching, a nice 15km/h wind coming from the north allowed them to get their wings up easily. Patrick launched his 14m mini wing and was soon back where he started after one of the most epic flights to be had in the Alps.
The team then had a quick bite to eat before starting the drive back home. "24 hours after setting off we were in our beds and really happy. It was a great adventure. We also had a lot of luck!"
Top image © Romano Salis