For hikers, mountaineers and paraglider pilots alike, Mont Blanc is a magnet to adventure seekers.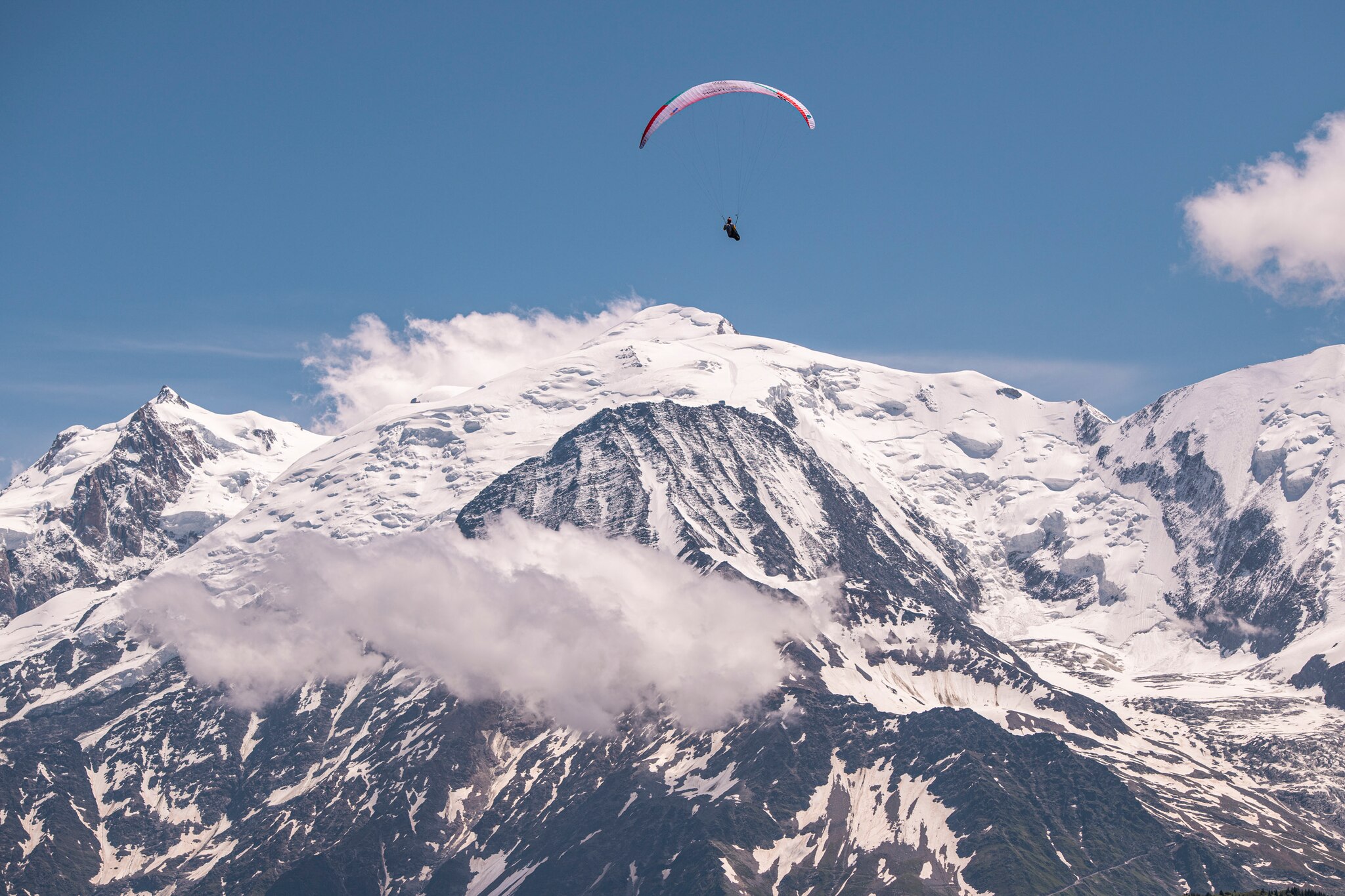 They way the Red Bull X-Alps athletes see and fly around Mont Blanc is extraordinary. But this great massif on the border of France and Italy has something to offer for every outdoors enthousiast.
Climbing Mont Blanc summit at 4808m has got to be on any mountaineers list. It is at least a two day climb, where you stay at a refuge, a very basic self-catering mountain hut. It's for experienced mountaineers, but if you're fit, you can also go for the summit with a certified mountain guide, who will know the route and how to get you to the summit safely.
If you're into hiking, the flanks of Mont Blanc are amazing. There are many routes along over the glaciers. Another great option is to take the Montenvers tramway to the Mer de Glace, a 12km long glacier on the north side of Mont Blanc. The glacier retreats meters every year, showing climate warning in a very tangible way. There is an ice cave and you can walk along.
Taking the cablecar to Aiguille du Midi has got to be the ultimate tour on the flanks of Mont Blanc though. It's makes for a great day trip, a short hike out on the steep flanks, a ski tour or the start of the climb.
For paraglider pilots, the flight from below Aiguille du Midi is an absolutely unforgettable experience. In the right conditions, you fly over the Mer de Glace glacier or on the north side down to Chamonix. Definitely check with the local paragliding school first, because this is no easy terrain to fly.

Fly around Mont Blanc yourself now on Live Tracking!