Today is going to be a big day in the air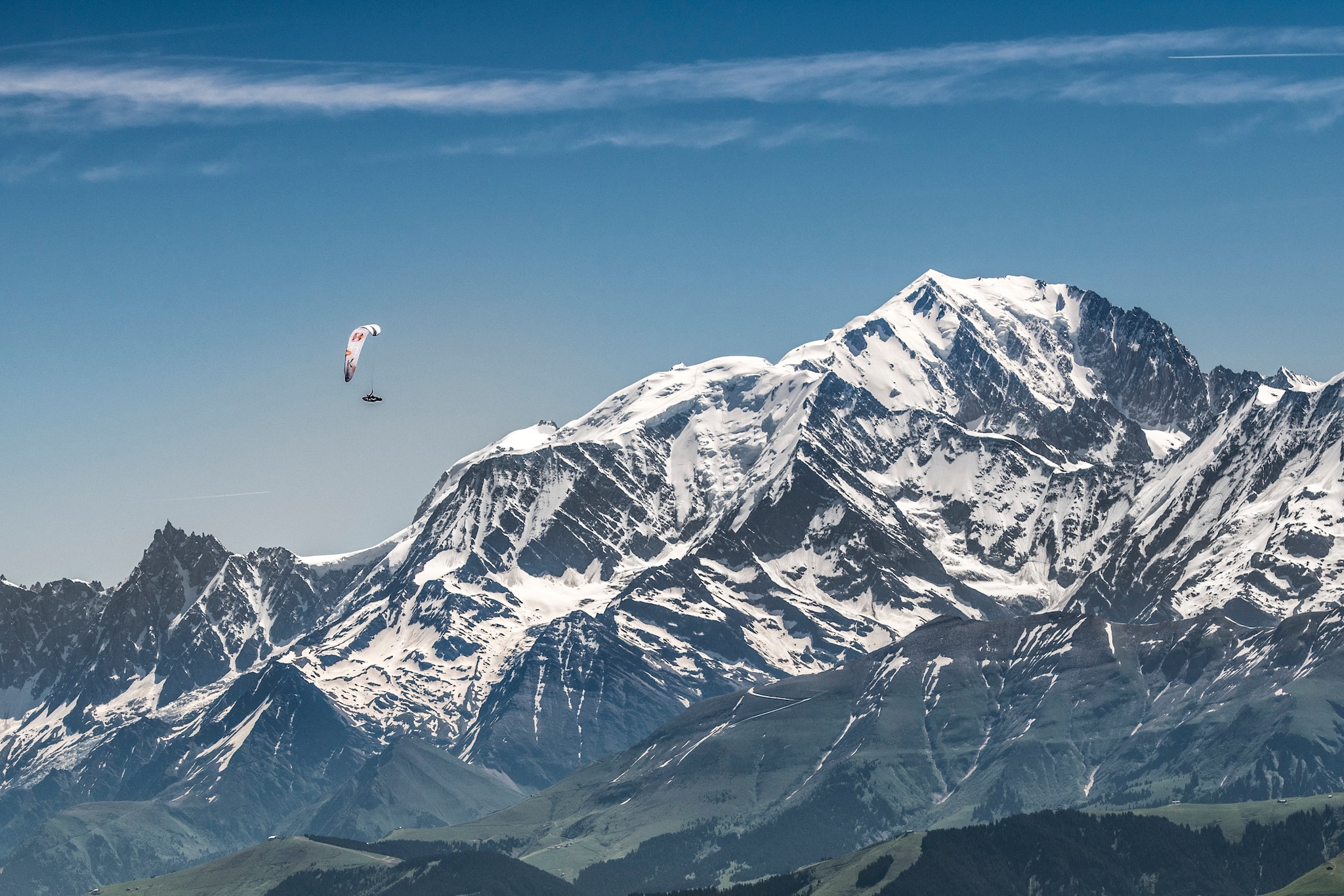 At 8am today the two race leaders, Maxime Pinot (FRA1) and Chrigel Maurer (SUI1) had closed in on Turnpoint 8 Dent d'Oche (2,079m) in France.
From there, looking 60km south, they could see TP9 Mont Blanc (4809m) under a clear blue sky.
The Ubimet forecast today is for light winds and high cloudbase – a classic flying day in the Alps. The leaders will be looking to fly far and fast today – to get to Mont Blanc, fly around it on the southern side, and on into Italy and beyond.
Behind the leaders, athletes were taking advantage of the clear sky to get in early morning hike-and-fly moves. Toma Coconea (ROU) in 12th position was one, launching from the Obergoms and gliding down, making a few early kilometres.
Others were all doing the same: Ferdinand van Schelven (NED) and Tom de Dorlodot (BEL) were flying together as they so often do. Friends for years they will be anticipating the big day ahead with glee.
Towards the back, Nicola Donini (ITA3) had used his Night Pass but did not hike through the night. Rather, it was a defensive move – so he could fly today and then take his 48-hour time penalty from Sunday morning. He will be planning to go big today.
Right at the back Gavin McClurg (USA1) was closing in on Cody Mittanck (USA2). Whoever is last at 6:00am tomorrow morning faces elimination.
All athletes are now focusing on getting into position for when the first thermals start at around 09:30am to 10:00am. Once those thermals start bubbling up expect athletes to get in the air and fly far.
Follow the field on the way to Mont Blanc Live Tracking!