Acro champions, record breakers, female athletes and the youngest ever competitor.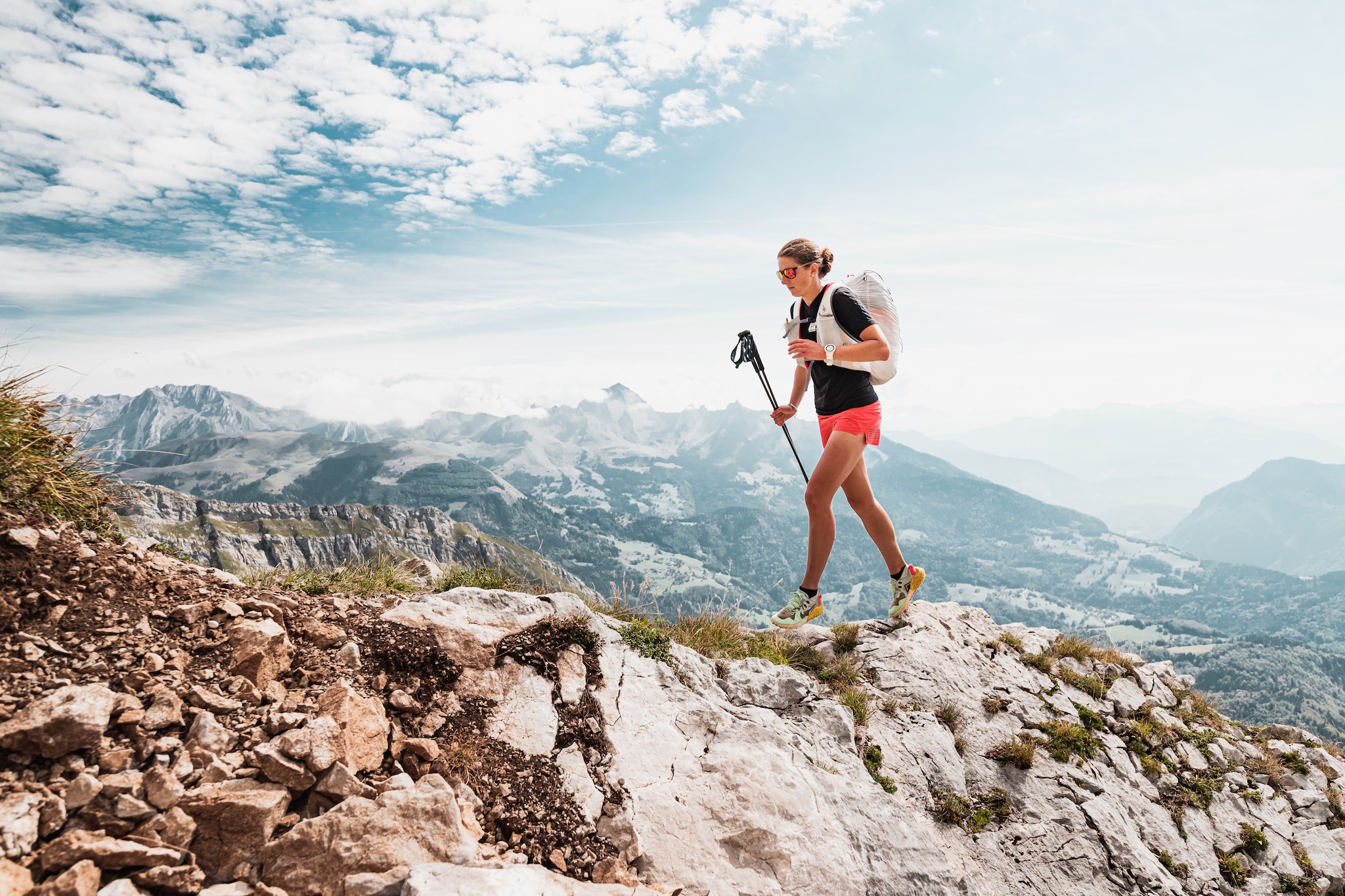 They're the new faces in the lineup and include acro champions, record breakers, female athletes and the youngest ever competitor. Here's the lowdown.
The youngest competitor in the lineup, Tom will be 20 when the start gun fires but he's a Red Bull X-Alps veteran, having supported Simon Oberrauner in both 2019 and 2017. Before that he was a huge fan and has dreamed of doing the race for as long as he can remember. Has he got the experience? He's been flying since the age of 11 and over the past few years has clocked some impressive results, including a joint third place at the 2020 Eigertour with Hanes Kämpf (SUI3).
The first Brazilian athlete to compete since Richard Pethigal in 2011, Antonio Filho is a military police officer and cross-country instructor who's flown a 405km straight line and placed 5th in the Brazil championships. But with limited mountain experience he could find hiking and flying in the Alps a challenge.
Théo's acro antics are well known to his legion of social media fans. A three time Acro World Champion, he's been flying since he was 12 and professional since 16. But when it comes to cross-country flying and endurance on the ground he is not so experienced, at least on paper. If you look at how he describes his training regime, it's one of the most professional and toughest ones of them all. In any way, it will be interesting to see how he adapts.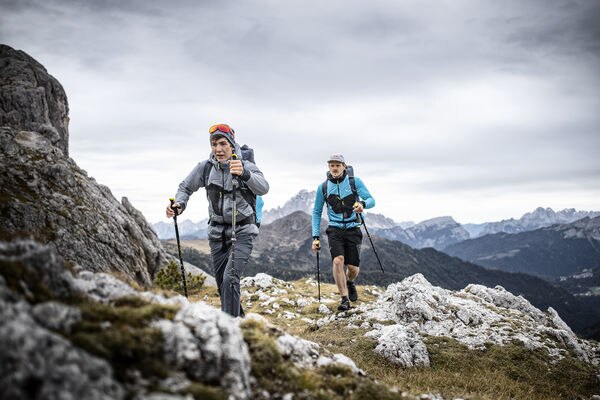 One of three female athletes in the lineup, Laurie is a well-known paragliding pilot, who has been at the top of the sport for over a decade. Paragliding World Champion 2014 and 2017 (6th overall) she will definitely be one to watch. But she has suffered knee issues in the past.
A true adventurer, Damien is a climber, high altitude mountaineer and competitive paragliding pilot. He could do very well. He's won Bornes to Fly twice and competed at dozens of other national and world cup events, placing fourth at the PWC in 2016. But it's his adventure cred that stands out. In 2018 he and Antoine Girard made a 1,500km vol biv journey in the high mountains of Pakistan.
The first British athlete since 2015, Steve is a promising contender with a big advantage that he's based in Switzerland, and trained with a lot of the Swiss athletes, including Chrigel. Recent results are impressive – he came 4th at the Eigertour. He's also got the adventure credentials having once crossed New Zealand via bike, kayak and vol biv.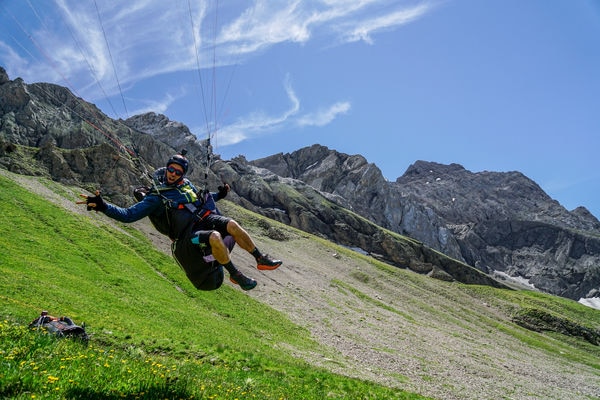 The son of a mountain guide, Michael has climbed and flown from many of the Alps' classic summits, including Ortler, Mt Blanc, Piz Bernina and the Jungfrau. In the 2017 Bordair race he came 8th between many Red Bull X-Alps athletes. Hiking up to 6,000 vertical meters every week in training, he's looking strong.
Another young athlete, Donini will be 23 when the race starts but he's already an Italian national cross country and acro champion who's podiumed on the world stage, coming 2nd at the paragliding world cup in Colombia in 2018. The son of Italian paragliding legend Luca Donini, Nicola was flying tandem at four, ground handling at nine and flying at 11. With the Dolomites as his home, he's looking like a very strong prospect.
Ken was at university when he watched a program on the Red Bull X-Alps and vowed to take up the sport. Three days after learning, he co-incidentally met Kaoru Ogisawa (JPN). It felt like fate. In the six years since, he's won and podiumed at various Japanese hike and fly events.
Dagfinn grew up in the Norwegian mountains and is used to spending several days out in harsh weather and alpine surroundings. Over the past couple of years he's logged over 400 hours of flight time. He's made 200km flights, ski tours in winter and earlier this year joined Antoine Girard on a vol biv journey across Norway. "This will be my single largest sporting undertaking this far in my flying career," he says.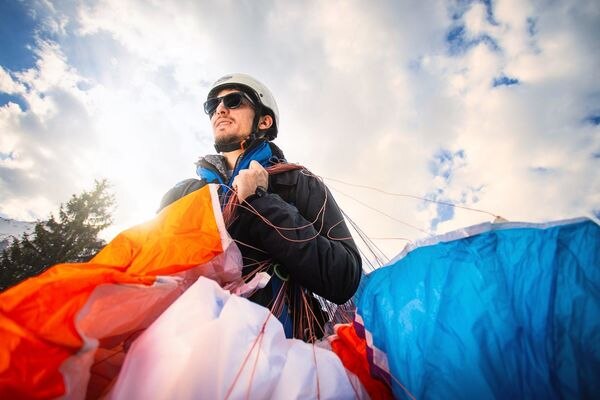 Supporter to Evgeny Griaznov in 2019, Andrei is a lone wolf adventure pilot who's made some epic vol biv journeys across some of the world's remotest mountains. These include a 230km flight in the Himalayas and a 1,600km vol biv expedition across the Pamir and Tien Shan mountains of central Asia in 2019. He says he may not know the Alps as well as the locals, "but we'll see what happens".
One of Chrigel's 'X-Alps Academy' protégés, Hanes came joint third at this summer's Eigertour with Thomas Friedrich (AUT3) having won the 'Challenge' class of the race in 2019. He has also made a west to east hike and fly across Switzerland in three days. One to watch – anyone trained by Chrigel will be good.
The only woman to have flown 500km in a paraglider (or hang glider), Yael has flown a 300km triangle in the Alps and clocked an impressive 11 world cup podiums. A ski instructor in the winter, she's a super strong athlete but it will be interesting to see how she adapts to the race's relentless pace, day after day, whatever the weather.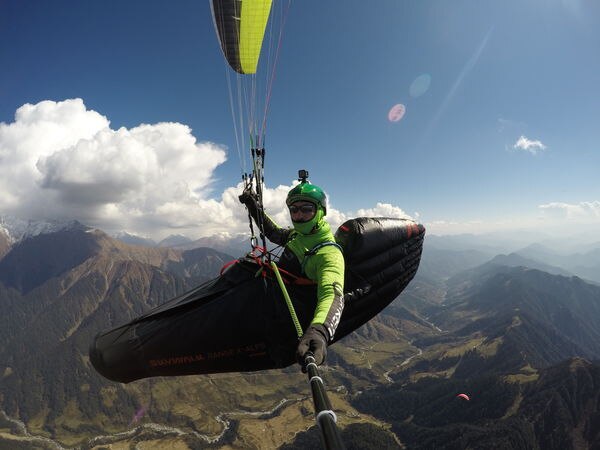 For more in-depth details about all rookies and veterans, their experiences and motivations for the world's toughest adventure race head over HERE.
To see the athletes in action, training hard on their Road to Red Bull X-Alps 2021, follow us on our social channels: Facebook, Instagram, Twitter and YouTube