Maxime Pinot's brutal morning
FRA4 reaches Turnpoint 7 Titlis after gruelling hike up through snow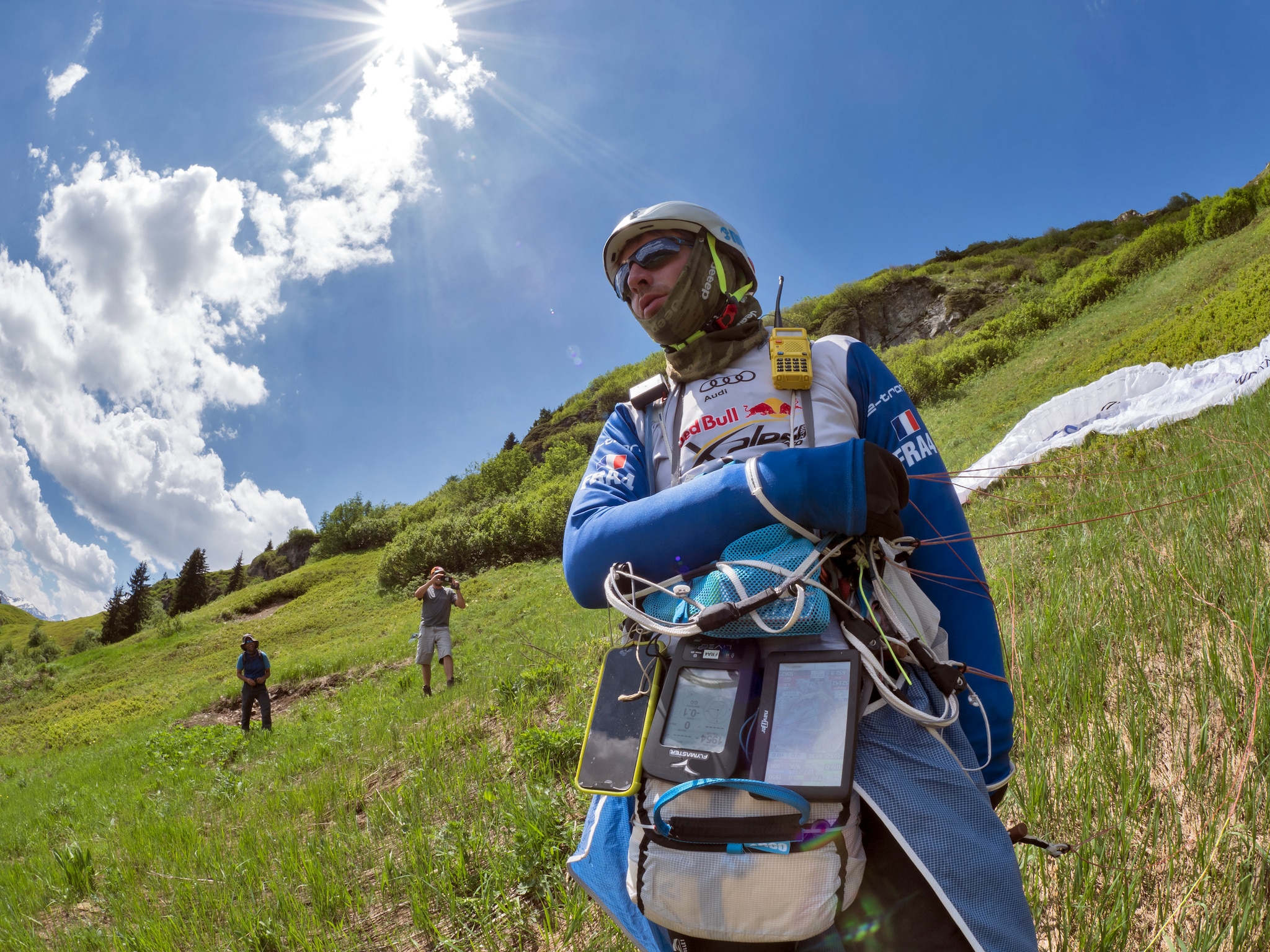 Maxime Pinot (FRA4) reached Turnpoint 7 Titlis at 3238m at 11.30am. He is the second athlete to do so, and the first to reach it on foot.
The approach involved a gruelling ascent through heavy snow after an early morning flight across the valley. Earlier, Pinot had hiked up to a launch, taken off and flown across the valley.
However, cloud below the summit of Turnpoint 7 meant Pinot had to land, and then start to hike up.
As he reached the Signboard he said he was exhausted. 'It's only 11.30am and I have hiked 2500m vertical,' he said.
He added that he would take a 10-minute rest before starting the hike back down the mountain to try to find a take off below the cloud.
Any flying is complicated by prohibited airspace about 12km to the west of the Turnpoint. Meiringen air base is home to the Swiss air force, and flying through it is prohibited at certain times.
For athletes in the Red Bull X-Alps this means the airspace is closed until after 6.15pm each day. Race leader Chrigel Maurer (SUI1) had some luck yesterday when he arrived in the late afternoon, and was able to take a long glide down into the valley once the airspace was opened.
For Pinot, there is no such luck. Instead, he will have to navigate his way through it, either on foot or by picking a careful line through the air.
After signing in Pinot said: 'I will be flying for sure. I will go down, pass under the airspace, and see if there is a window.'
The rules of the airspace change during the week. Monday to Friday it is active during the day, while at the weekend it is inactive. It is the athlete's responsibility to ensure they stick to airspace rules and regulations – otherwise they will incur a time penalty.
Follow all the action on Live Tracking.