Maxime Pinot wins his first Red Bull X-Alps Prologue
Maxime Pinot, Chrigel Maurer and Aaron Durogati are on the podium of the Prologue of the Red Bull X-Alps 2023.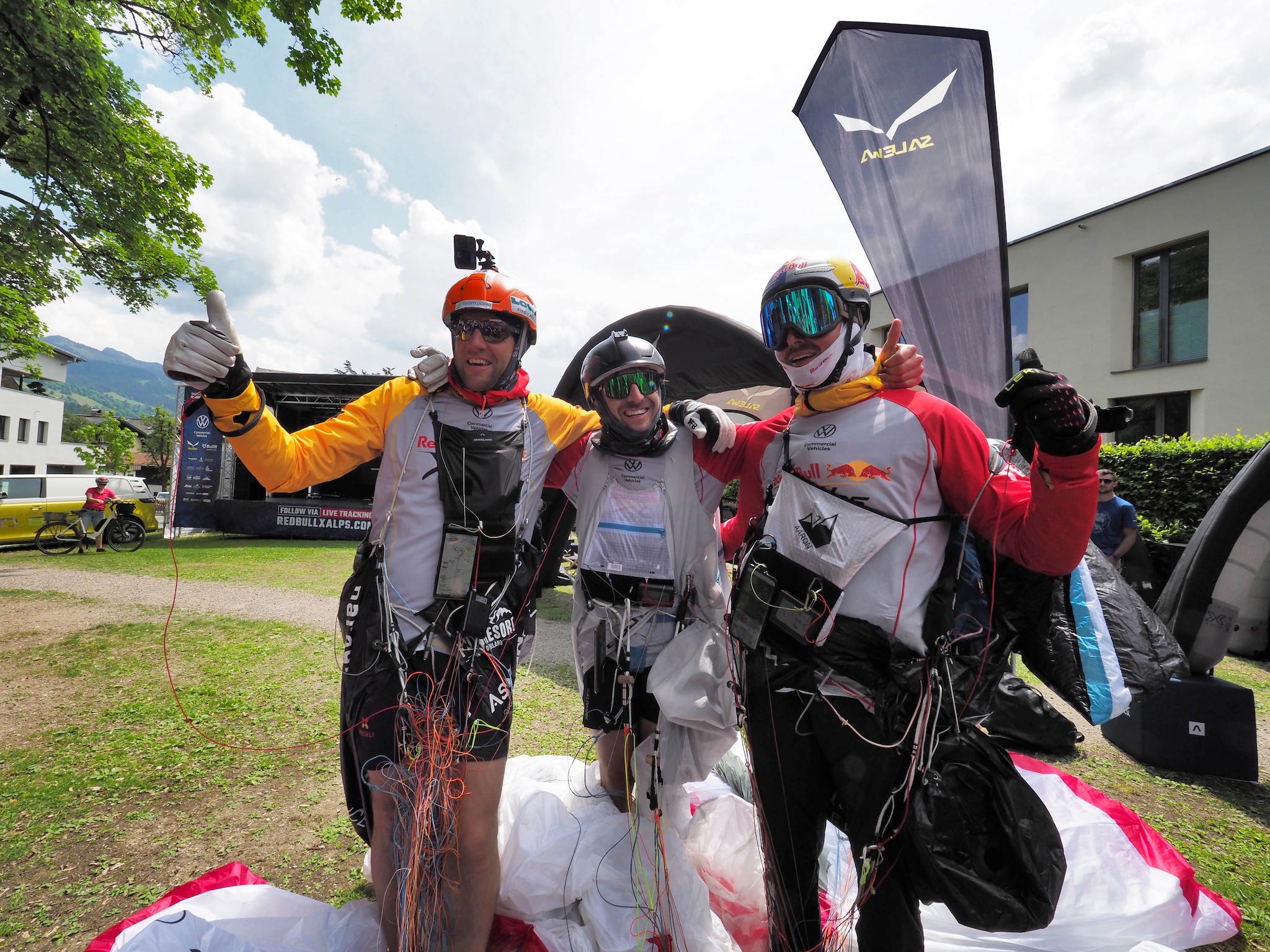 There has never been a race finish quite like with an unbelievable sprint between the top three to cross the line.

With the athletes so close, there was no time to pack their wings away. This gave Chrigel Maurer (SUI1) an unexpected advantage. "Tanguy was in front of me, but his wing opened up while running and I was able to overtake him," he explained.

Maxime Pinot (FRA1), who is on a high after just winning the FAI Paragliding World Championships 2023, described it as: "Quite an intense Prologue. I wanted a Night Pass because I know it can be an advantage even to hike for just a few hours."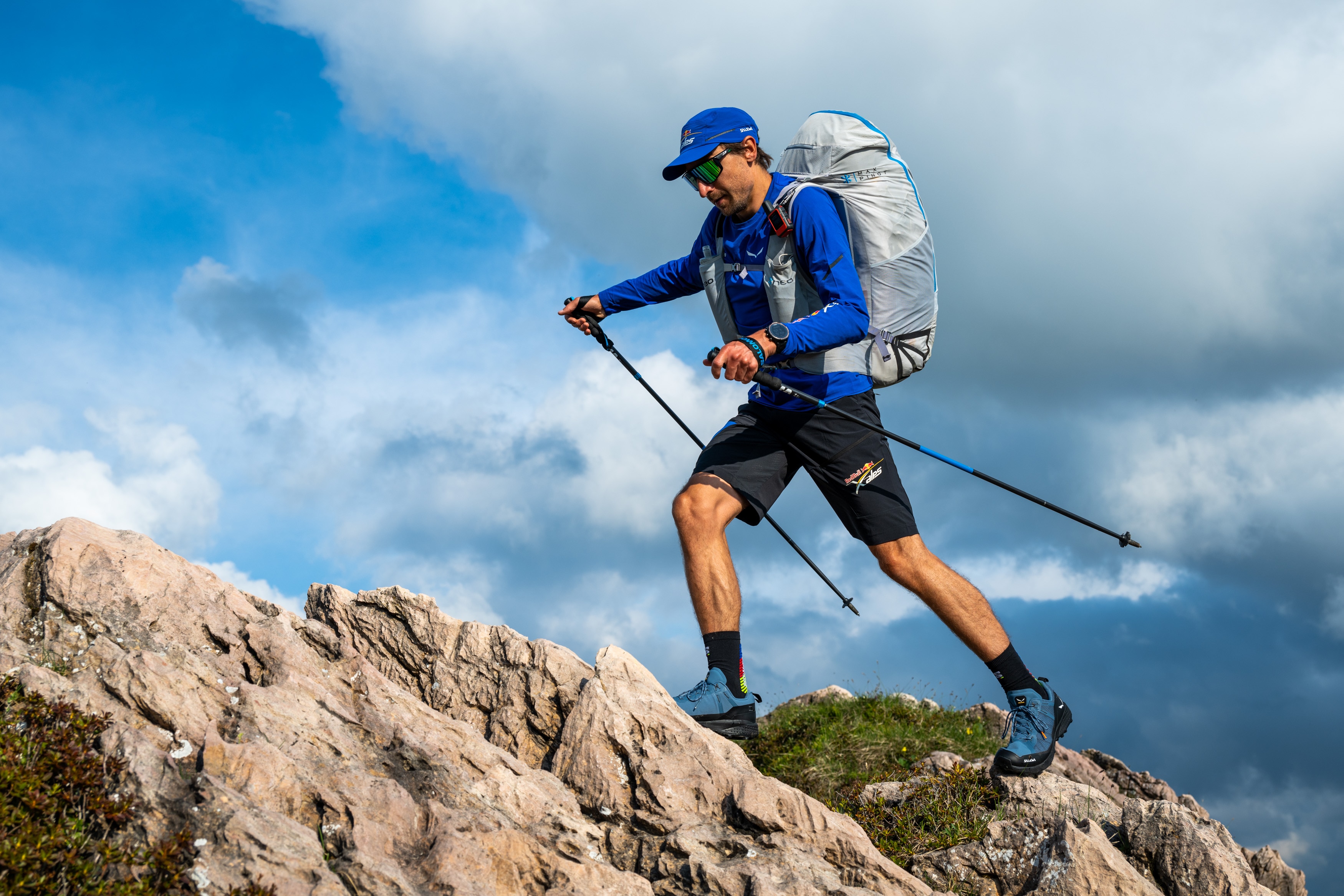 The winner and runner-up may not be the most surprising, as Max finished second in the 2021 edition, with Chrigel taking the top spot. Along with Aaron, who came third this year, they will each receive an additional Night Pass for the main race.

Other action saw two female athletes, Laurie Genovese (FRA3) and Elisabeth Egger (AUT4) finish within a minute of each other, with Laurie becoming the first female to cross the line. Injured Celine Lorenz (GER3) struggled on despite a sprained ankle and completed the course, avoiding a 24-hour penalty.

It was all change from the start with the course shortened due to predicted bad weather. Race director Ferdi Vogel decided to delete Turnpoint 4 so that athletes could make it to the finish before the rain. The course became a fast 37.6km instead of 58.59km - a similar length to the 2021 edition.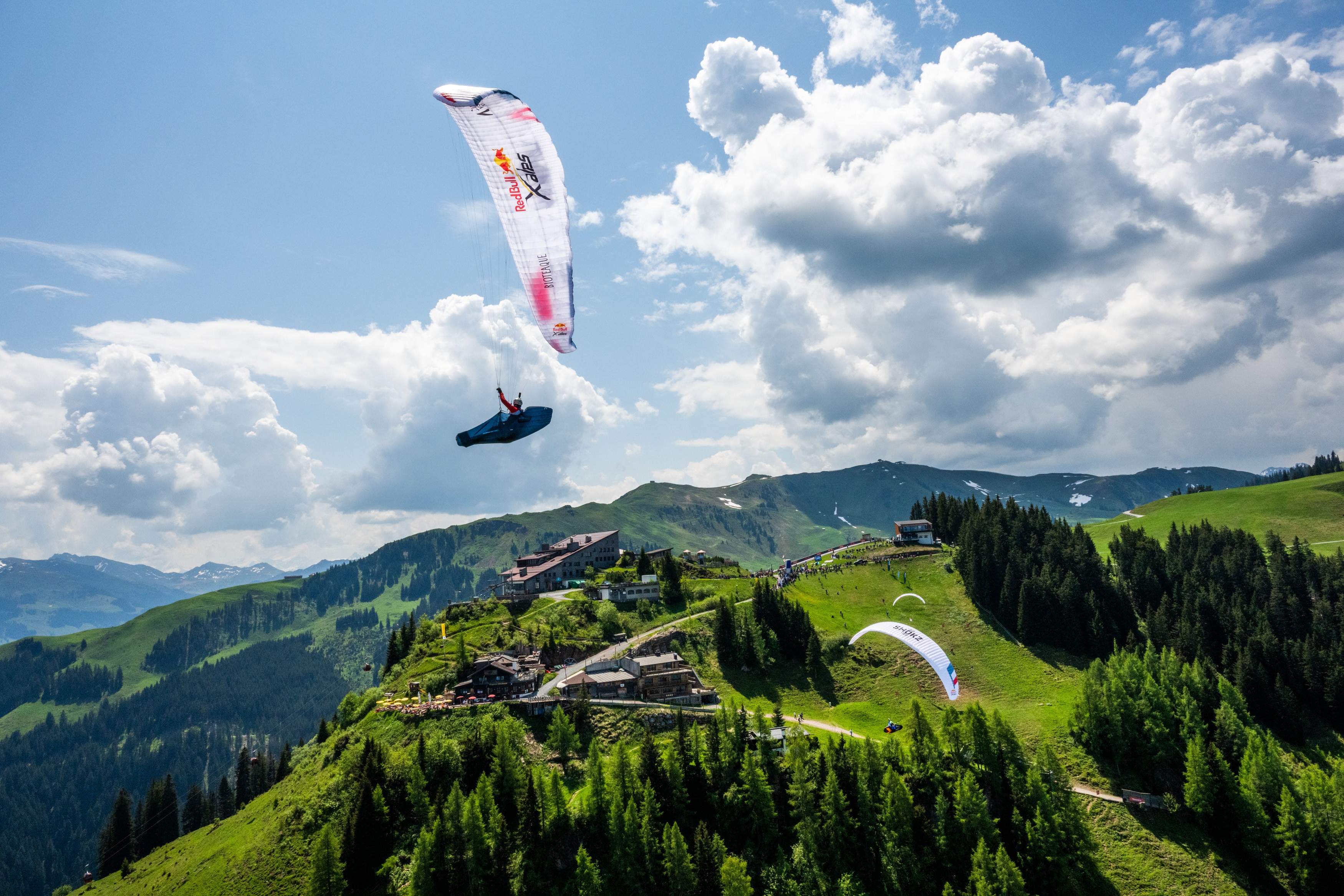 The race started with the one mandatory path all the way up to Hahnenkamm, and Turnpoint 2 and 3 saw a Cylinder change from 200m to 2km. Ferdi described the forecast: "It predicted weak thermals starting late and cloud shadow from around 14:00 and it might start to rain."

Maxime was the first athlete to make it to Turnpoint 1, despite Lenart Oblak(SLO) taking a bold alternate route to get ahead early on. Lenart came in second, followed by fellow rookie, Tanguy Renaud-Goud(FRA5) and seven-time Red Bull X-Alps champion Chrigel Maurer (SUI1) arriving in fourth place.

Maxime tagged Turnpoint 3 Hochwildalm after setting a blazing pace ahead of the chasing group of Chrigel, Tanguy, Tobias Grossrubatscher (ITA1), and Aaron. This lead gaggle broke away and glided across the valley towards Turnpoint 5 Fleckalmbahn Talstation. But after two hours of racing, it still wasn't clear who would make it in first.

But this year turned out to be Max's year. After 2h 17m he crossed the finish line - just a minute ahead of the rest of the pack - to win the Prologue of the 2023 Red Bull X-Alps.
After the race, Lenart Oblak was issued with a two-hour penalty by the race committee for leaving the mandatory prologue track. He has to serve it after the next rest period of the main race, which means Day 2.
Find all results of the prologue results here.
Top image © zooom / Vitek Ludvik