Maxime Pinot arrives in Peille
Second place for the French pilot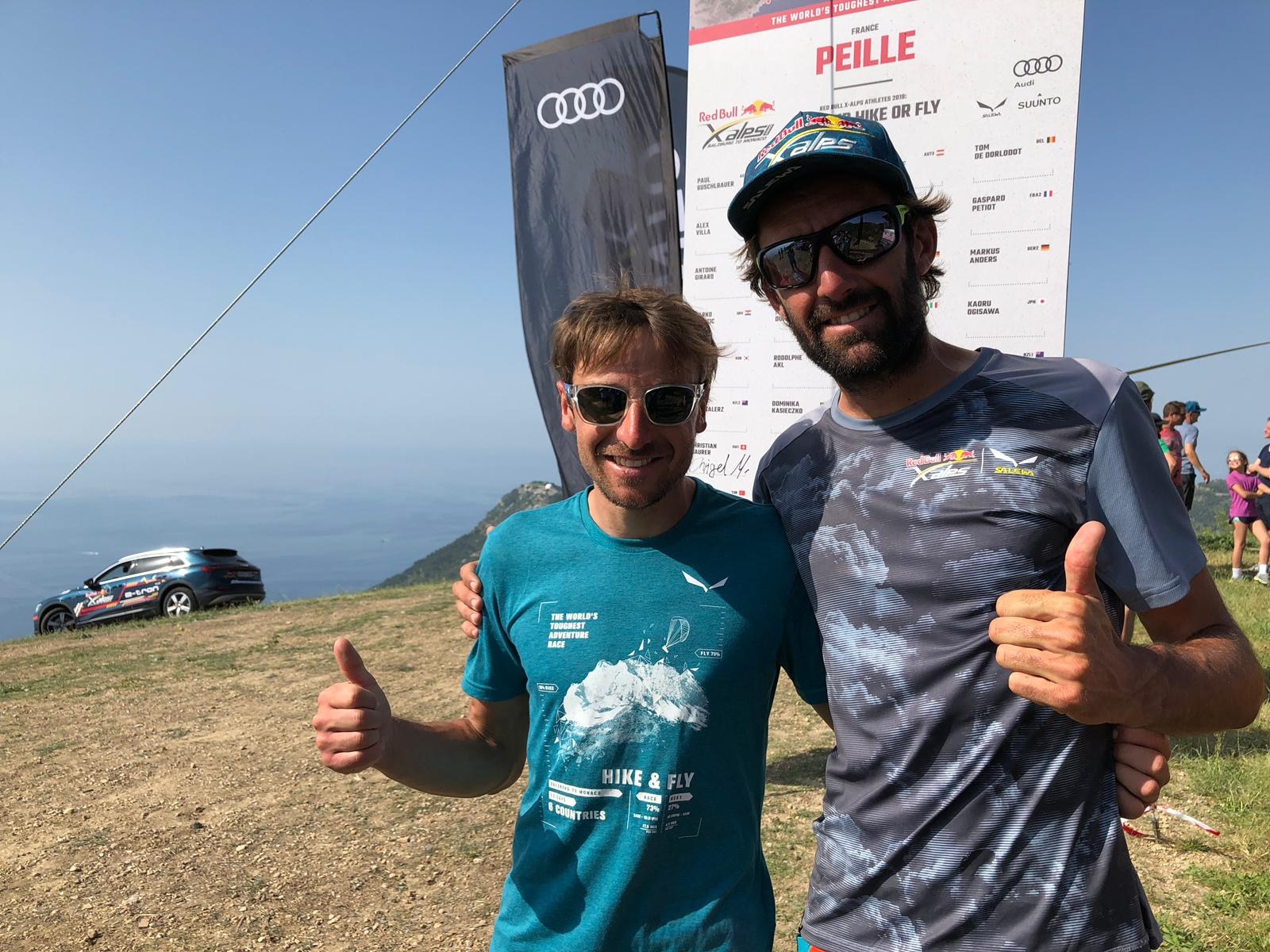 Maxime Pinot (FRA4) arrived at the final Turnpoint in Peille just after 09:30 local time morning – and officially claimed his second place in the Red Bull X-Alps 2019.
He is the second athlete to arrive at Peille, where the time for the race stops. Pinot's official time is: 9 days, 21 hours, 52 minutes, 34 seconds. The race started at 11.30am on Sunday 16 June 2019.
Arriving in Peille he took his final steps towards the signboard, autographed it with a flourish, and then turned and faced assembled fans.
He said: 'I feel a lot of emotions. The race was even crazier than I expected, but I'm super happy to be here, and very proud of myself and my team.'
He added: 'For sure I will be back in two years!'
Pinot's arrival marks the end of a gruelling final two days of hiking and flying in baking hot temperatures through the south of France.
The French pilot will now take a well-earned rest before flying down to the raft in Monaco after 7pm this evening, where his race will finally, truly come to an end for him.
But make sure to follow all the remaining athletes on Live Tracking - the heat is still on!