Maurer and Pinot make Turnpoint 5 Lermoos - Tiroler Zugspitz Arena
With a three minute gap both athletes landed just meters away from the Turnpoint sign.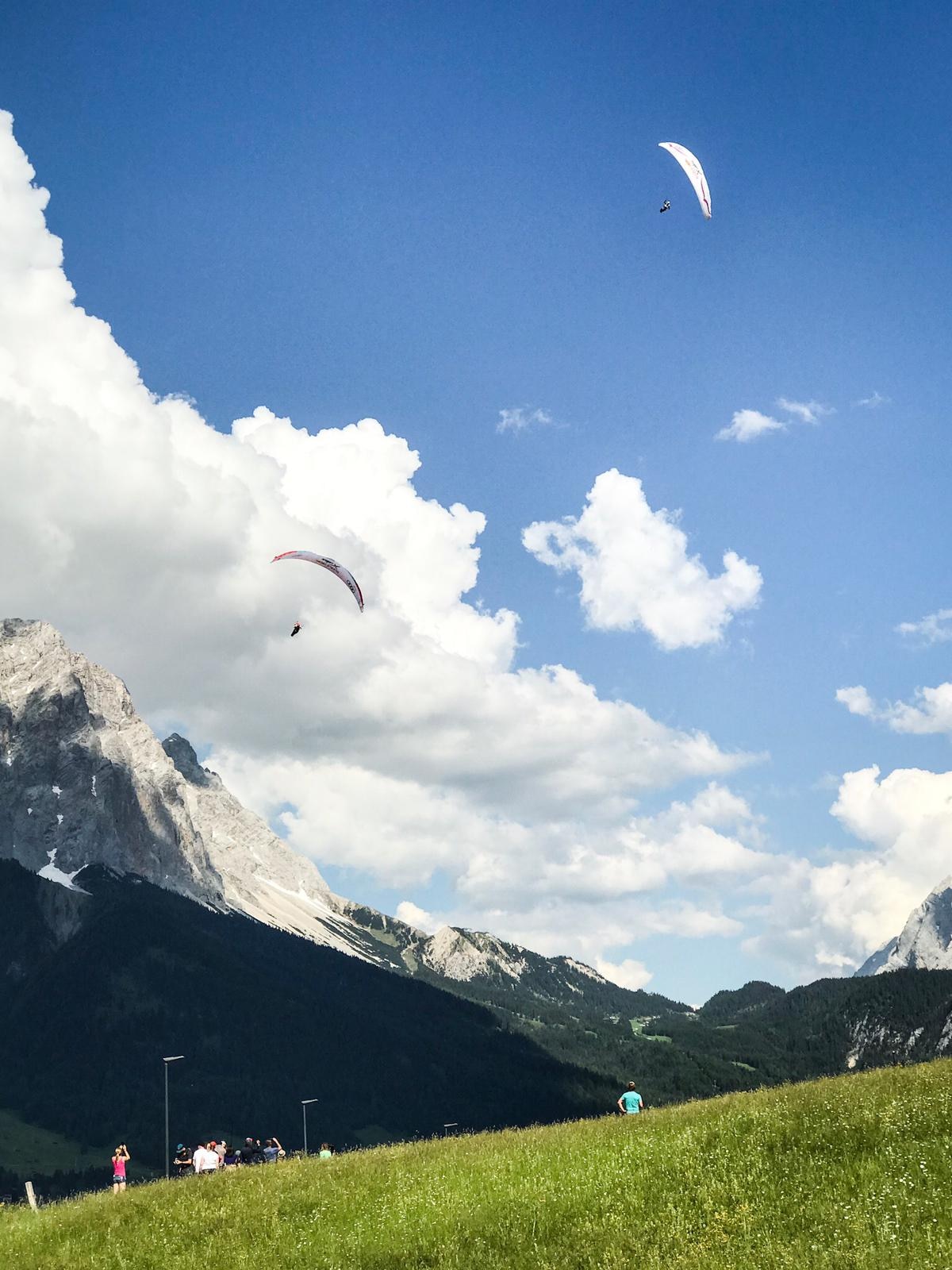 Christian Maurer (SUI1) and Maxime Pinot (FRA4) have made Turnpoint 5 Lermoos Tiroler Zugspitze Arena, almost simultaneously. The two athletes have had a phenomenal day, covering over 285km by 5pm, and completing over 250km of that in the air.

Despite walking up to take-off with his nearest rival, Maxime Pinot (FRA4), this morning, Maurer was 40km ahead of the Frenchman as he closed on Turnpoint 5. Even Maurer's team struggled to keep up. As Maurer approached at over 50km/h, his team told us from the road: 'Hope to get there on time. There's lots of traffic and Chrigel is super-fast.'
But then Maurer hit sinking air and was forced to land short. As he hiked back up to a launch, Pinot closed the gap, only for Maurer to launch again. The finish could barely have been closer, with Maurer just pipping his rival to the post.

From here, they will head southwest to Turnpoint 6, Davos. The Swiss resort is another 100km along the course line and with flying conditions still looking promising, they may yet cover some of this in the air today.

On paper, the leading athletes still have another 757km until they reach the Finish in Monaco, but Maurer has already covered nearly 700km on foot or in the air. Tellingly, he has so far only had to hike 91km, with the rest covered while flying.
Aaron Durogati (ITA1), Paul Guschlbauer (AUT1) and Patrick Von Känel (SUI2) make up the top five. They are expected to arrive in the next hour or so.

Follow all the athletes' progress on Live Tracking!