Look out, the gaggle is coming
Six athletes arrived within 30 minutes of each other – after 1,223km of racing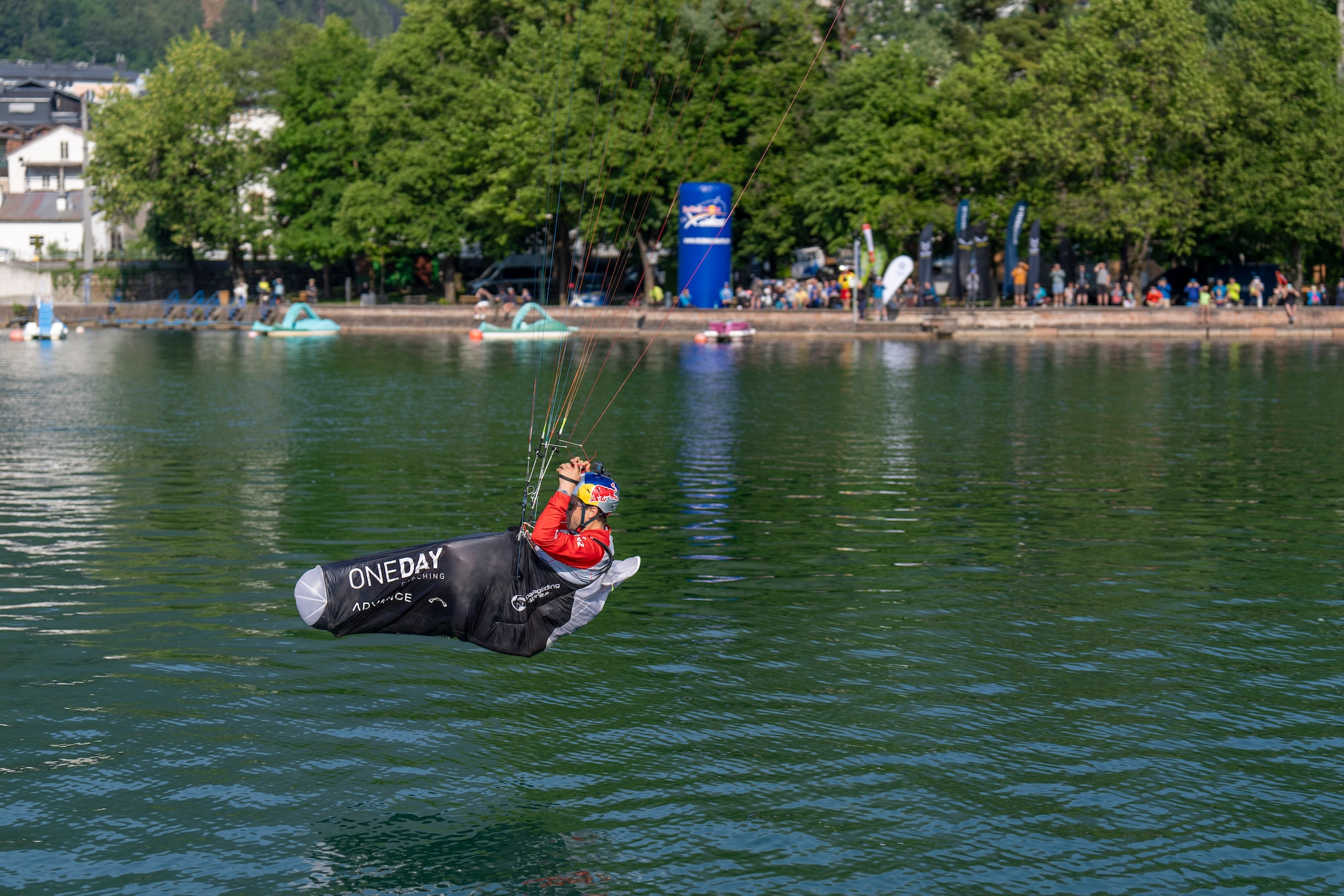 In a finish that seems to echo the Prologue, we saw many athletes coming into goal all at the same time. Race reporter and Veteran Gavin McClurg said: "This is what you expect at the start of the race, not at the end!"
Between 12:20 and 12:50 we saw six athletes arrive. First was Aaron Durogati (ITA2), being the first Italian to arrive. This is his sixth Red Bull X-Alps and his fourth time into goal. When asked how he felt, he said: "Happy"
We then had Markus Anders (GER1) arriving, closely followed by Tanguy Renaud-Goud (FRA5). Tanguy made a spectacular landing by skimming the water of the lake before touching down perfectly on the float. This Rookie had some hard days during the race but still managed to stay with the others into goal.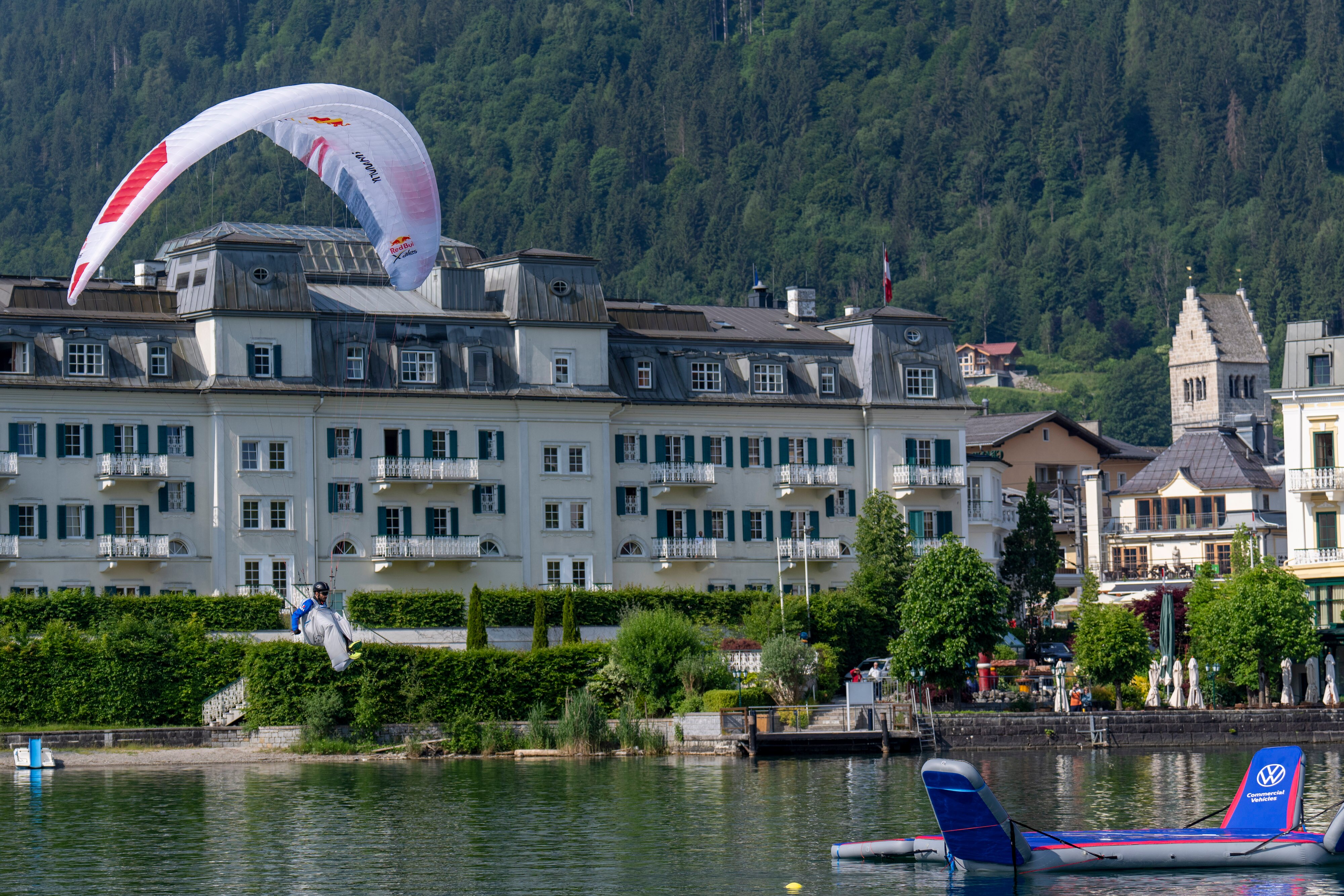 Thomas Friedrich (AUT3) made it into goal for the first time. This is his second Red Bull X-Alps, but he was forced to retire in the 2021 edition due to injury, which was devastating for him – making this finish even more meaningful. After landing, Tommy decided to swim to shore. That water probably felt great after all those kilometres.
Following behind him was the Rookie, Sepp Inniger (SUI4) and the Veterans Paul Guschlbauer (AUT2), Tom de Dorlodot (BEL), and Tobias Grossrubatscher (ITA1).
At times, this group of athletes barely gave each other the chance to leave the float before the next one landed. But, there is another group on the horizon. It is expected that Nicola Donini (ITA3), Reto Reiser (SUI5), and Maximilian Loidl (GER2) will also make it into goal today.
Top image © zooom / Christian Lorenz