Let the physical prep begin
Seven months to the start gun: this is what athletes are doing NOW to get their bodies into shape.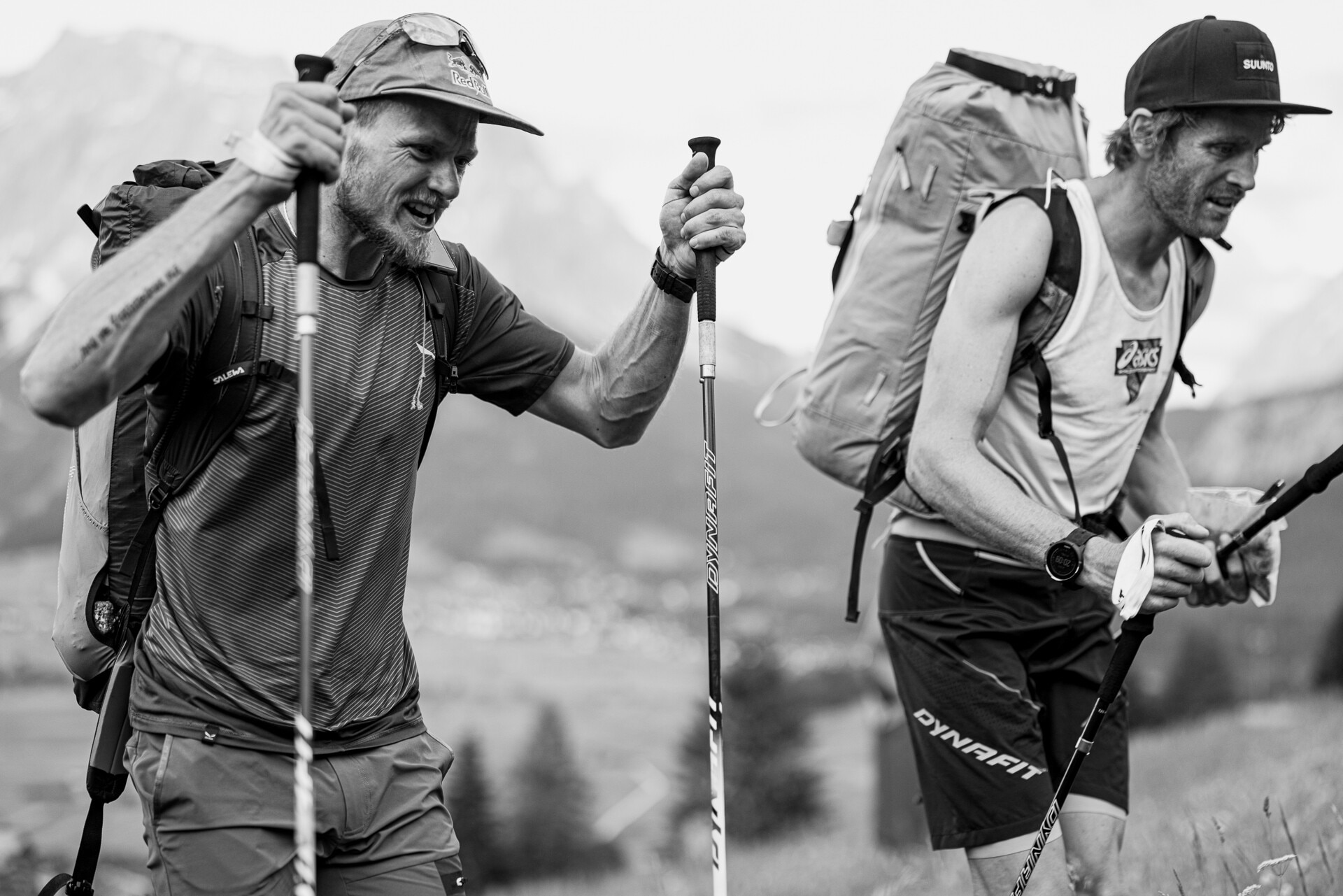 How do you prepare the body to climb up to 4,000m of vertical every day, run and hike daily marathons, and fly on the limits of fatigue in conditions that would keep 90% of paraglider pilots on the ground?
Well, it's a question we put to four athletes to see what their physical preparation looked like.

"For a race like this it's all about having a lot of endurance experience," says Paul Guschlbauer (AUT1), competing for the sixth time. "Training years is the only thing that makes you good for long distance stuff. So I'm not worrying too much about training every minute. It's just a matter of keeping the endurance up."
That said, he says he's taken on a personal trainer and started strength training in a gym, both for the first time. And he's actually training pretty hard – when we spoke, he'd just spent five days in the mountains during which he clocked 1,500m every day.

"The goal is to build a super strong core, plenty of leg and back strength to cushion the joints ..."

Years of endurance is no doubt the perfect preparation – knowing how your body reacts and how far you can push yourself is key. But what if you're one of the younger guys? Nineteen-year-old Thomas Friedrich (AUT3) was ten when Guschlbauer first competed, but is undaunted by his lack of experience. He says he's training as much as his body allows. A typical day might involve a two-three hour bike ride and an afternoon hike and fly with 1,000m of vertical.
"It's super hard to have a strict plan to follow and I try to listen to my body. When I feel it's too much, then I take off a couple of days."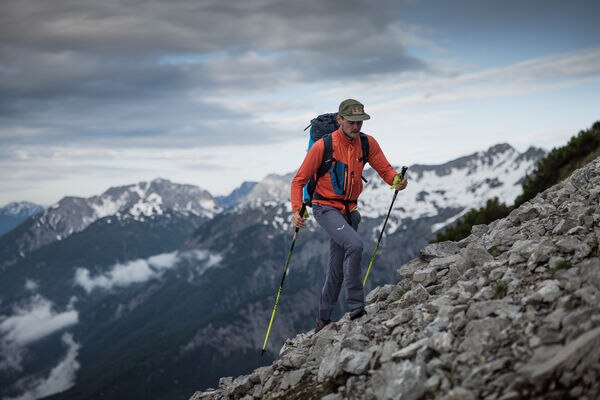 He says that 20 to 30 per cent of his training is high intensity, with the rest endurance. He also does one 40 minute to one hour strength workout (lunges, squats etc). There is also a weekly core session, which he concedes could be more frequent. "I try to do the most with hike and fly," he says.
One man who no one can accuse of training light is Gavin McClurg (USA1), who's known for his punishing workouts. He's currently training 12-18 hours per week.
"Because of my age [he'll be 49 on the startline] and knowing it was going to be an even more competitive group than ever we decided to start the serious training September 1st this year instead of October 1st," he says. "Focus for the first three months is building a ton of strength in the gym so the joints hold up for the long days ahead and for carrying the pack; pushing the anaerobic threshold with a lot of interval training, slowly building the aerobic base again for the months ahead and making my body as resilient and durable as possible come June."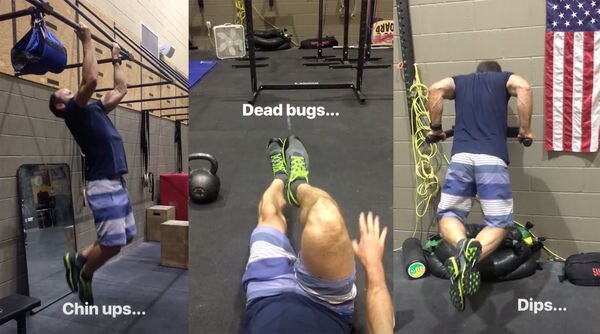 "The goal is to build a super strong core, plenty of leg and back strength to cushion the joints, going hard getting lots of vertical and miles but also getting enough rest for recovery."
As one of the older guys, he also spends a lot of time stretching and rolling with balls and bands to stay supple and avoid injury. Saunas, cold plunges and a lot of supplements are also an integral part of the plan.
"It's a lot about low intensity training (120-155 bpm), with one to two harder session per week ..."
Even though the race is still seven months away, it occupies athletes' every moment, says Maxime Pinot (FRA1). "I think about it every time I wake, every time I go to bed. And in between you try to find enough time for flying, training, finding sponsors, etc. It costs a lot of time."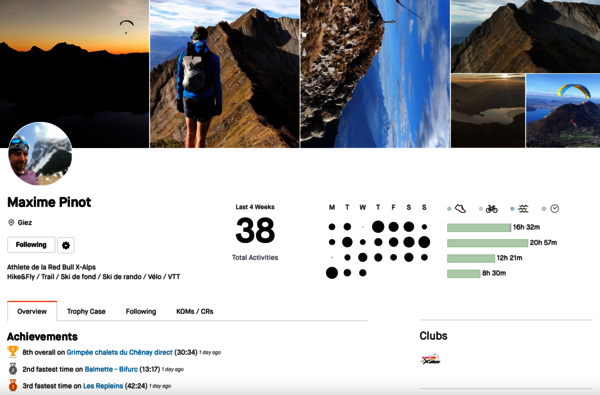 Pinot is training 12 to 15 hours a week, sometimes more, and like Gushlbauer, his main focus is volume. "I spend a lot of hours doing hike & fly, trail running, bike and mountain bike. I'm very careful with the intensities I'm using. It's a lot about low intensity training (120-155 bpm), with one to two harder session per week with threshold pace (165-180 bpm) or VO2 max short sessions (180-195 bpm) to keep up the speed."
In one good week last month Pinot ran around 100 kms with 9000m+. But he cautions against concentrating too much on the physical. "You can be the fittest man on earth, but if you don't take the right decisions in cross country flying, in complex system like the Alps, you have no chance."
Follow the 33 athletes on their #roadtoredbullxalps21 on our channels on Facebook, Instagram, Twitter or join their training routine on Strava. See you out there!