Leaders set a blistering pace on day two
With the leaders completing approximately 30 percent of the route in 31 hours, a blistering pace was set on day two of the Red Bull X-Alps 2023.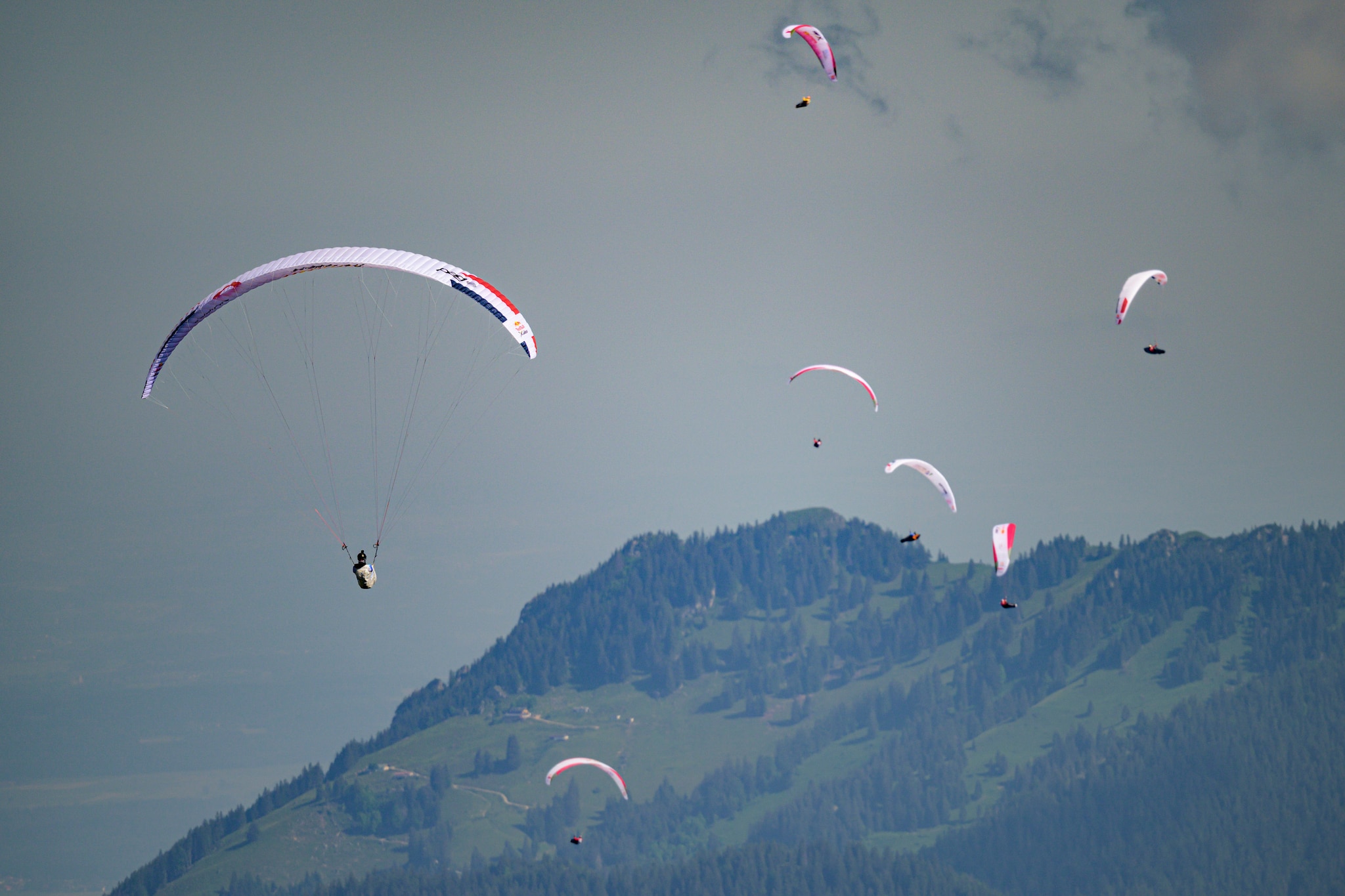 Both Chrigel Maurer (SUI1) and Maxime Pinot (FRA1) tagged Turnpoint 5 before 21:00, with our athlete of the day Pál Takats (HUN) and Aaron Durogati (ITA2) hot on their heels.
Earlier the leading athletes touched down at Turnpoint 4, Lermoos in the Tiroler Zugspitz Arena, covering over one-fifth of the race in a day and a half! That's 279km out of the total 1223km of the race.
They didn't hang around at Turnpoint 4 for long. Max, Aaron, and Chrigel walked just 100 meters up a ski slope and took off again from there, leaving Patrick von Känel (SUI2) possibly regretting his decision to hike towards Grubigstein Peak, although he did manage to claw his way back to the leading pack.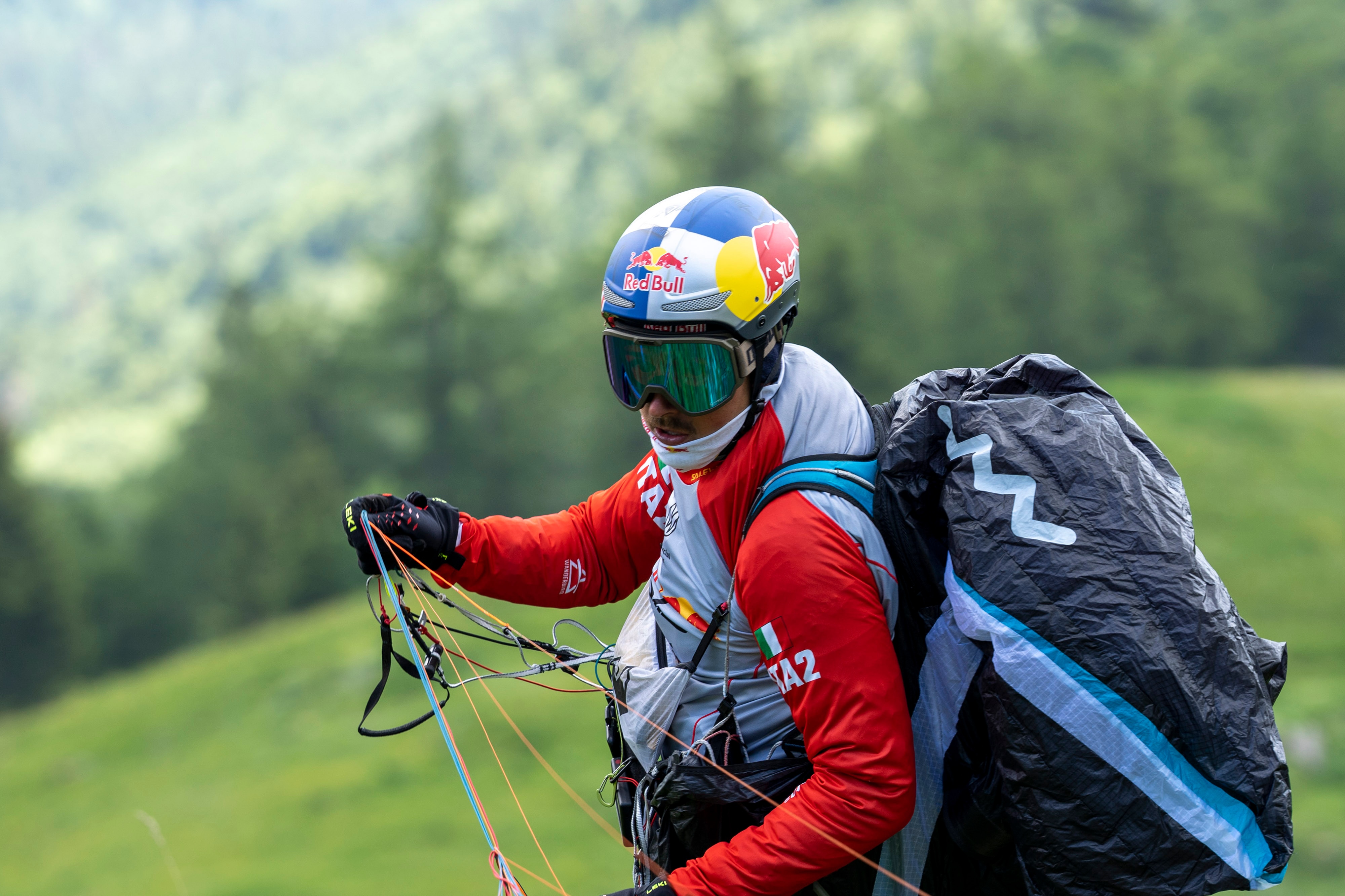 Pál Takats (HUN) also put his foot down after falling behind in the morning and making Turnpoint 3, Chiemgau Achental far behind the leaders.
He and Tobias Grossrubatscher (ITA1) decided to hike to a different ridge than everyone else and launched lower.
The risky move paid off as he managed to catch up with the rest of the leading group in the air and land ahead of them at Turnpoint 4.
Former athlete, supporter, and race strategist to teams, Tom Payne described him as "the wolf" with Max and Chrigel as "his prey".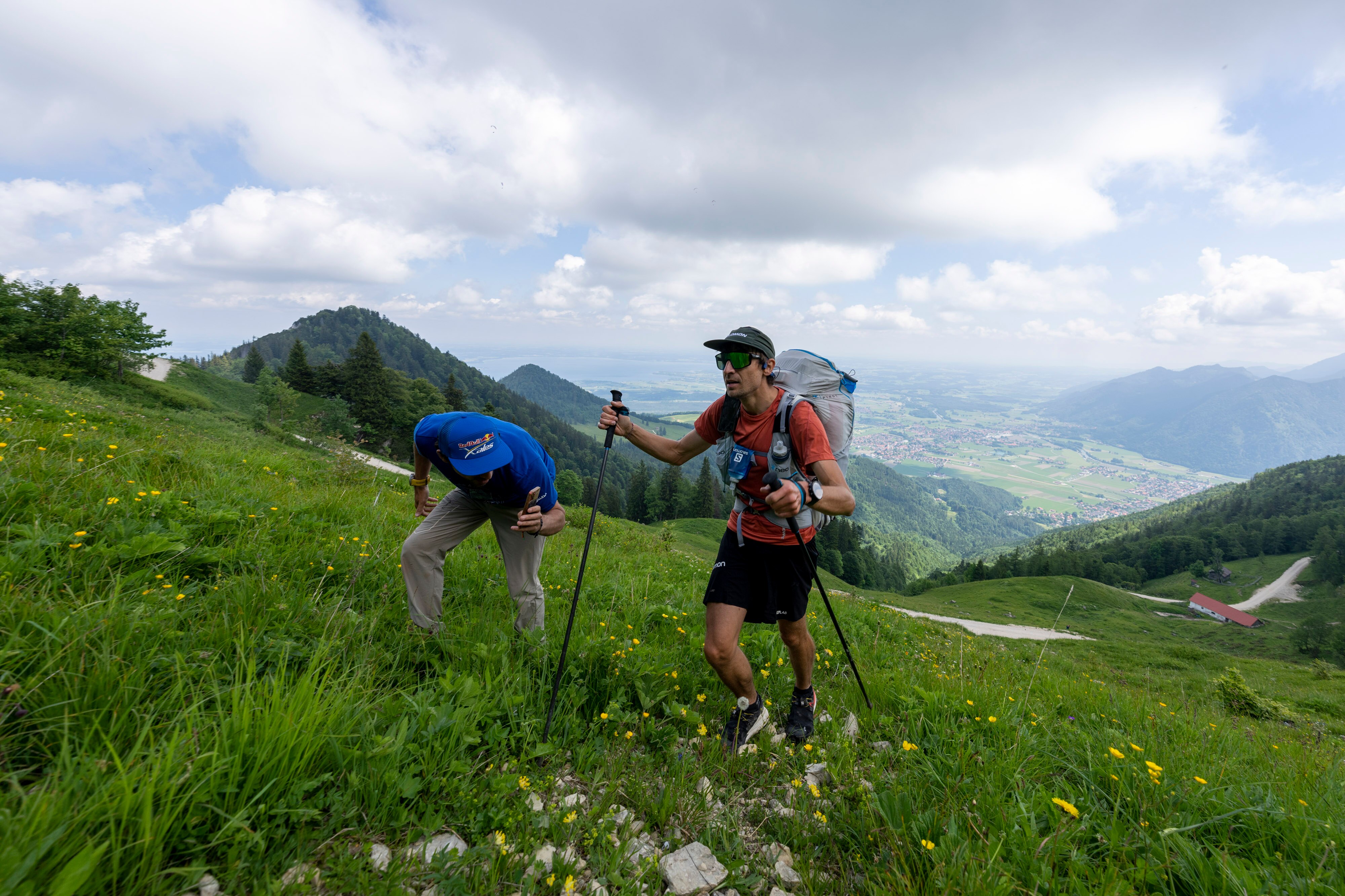 But it wasn't just the leaders who charged ahead. Elisabeth Egger (AUT4) made a killer move from Turnpoint 3, Chiemgau Achental in Germany. At one point she was flying at 58 km/h, getting as far as 30km ahead of the four athletes who launched before her and setting herself up well for tomorrow.
Tanguy Renaud-Goud (FRA5) also made an interesting move by attacking Turnpoint 5 from the south. At first, it didn't look like he had pulled it off due to rain, but the skies cleared and he managed to get much further along the valley, facing a North West direction before making his obligatory landing before 21:00.
With none of the athletes opting to take their Night Pass, it's clear they are making amazing progress and will take advantage of the good conditions on Tuesday.
Top image © zooom / Sebastian Marko