Land Rover to support race
Iconic Land Rover Defender will join the action from June 20, supporting teams and race officials across the Alps.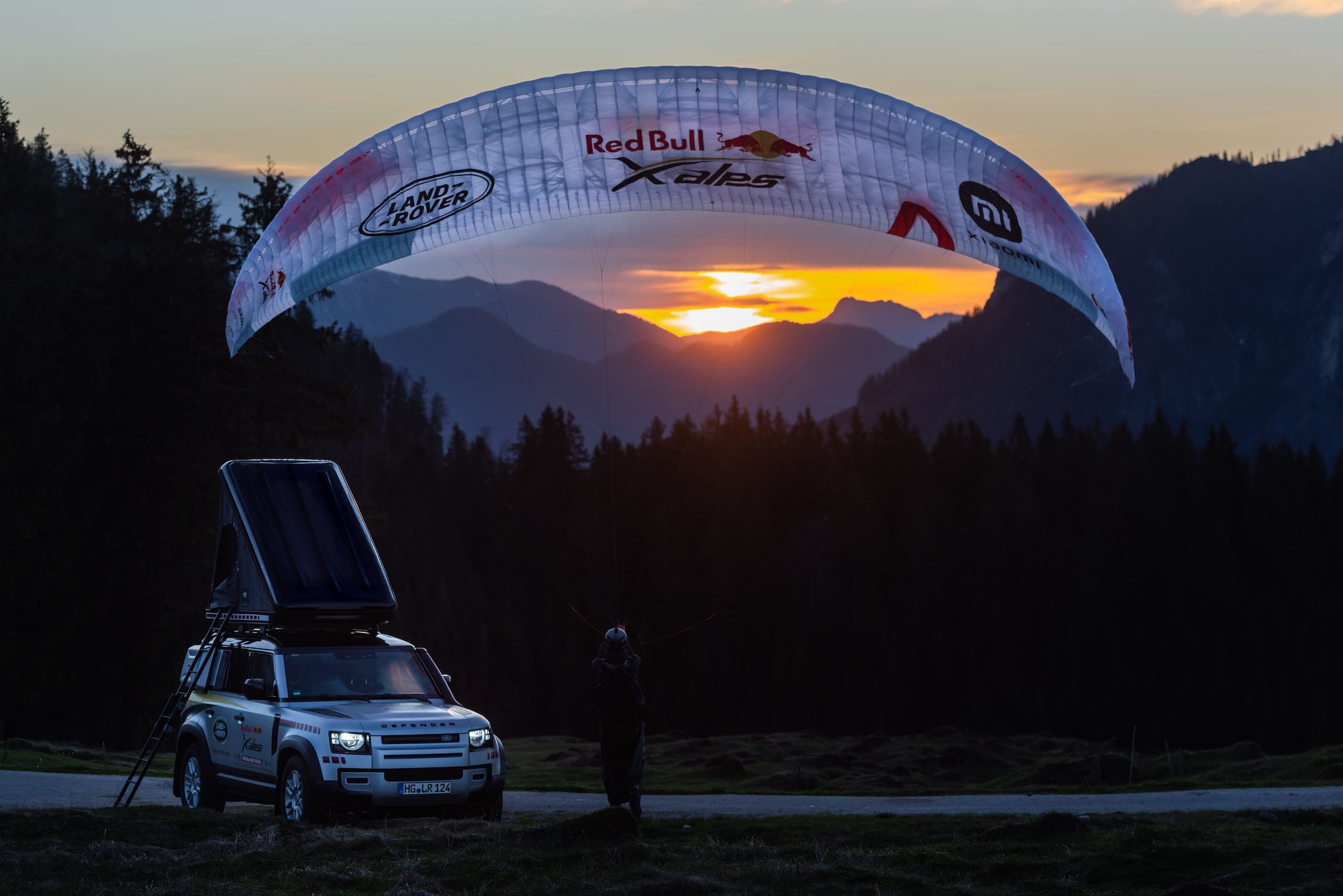 The Red Bull X-Alps just got a new member of the team – Land Rover has come on board as official vehicle partner. The iconic brand is to supply Land Rover Defenders to athletes and race officials, including race champion Christian Maurer and veterans Paul Guschlbauer, Gavin McClurg, Tobias Grossrubatscher and Markus Anders. The rookies Laurie Genovese and Théo de Blic will also be equipped with the Defender for the duration of the race, as part of #TeamDefender.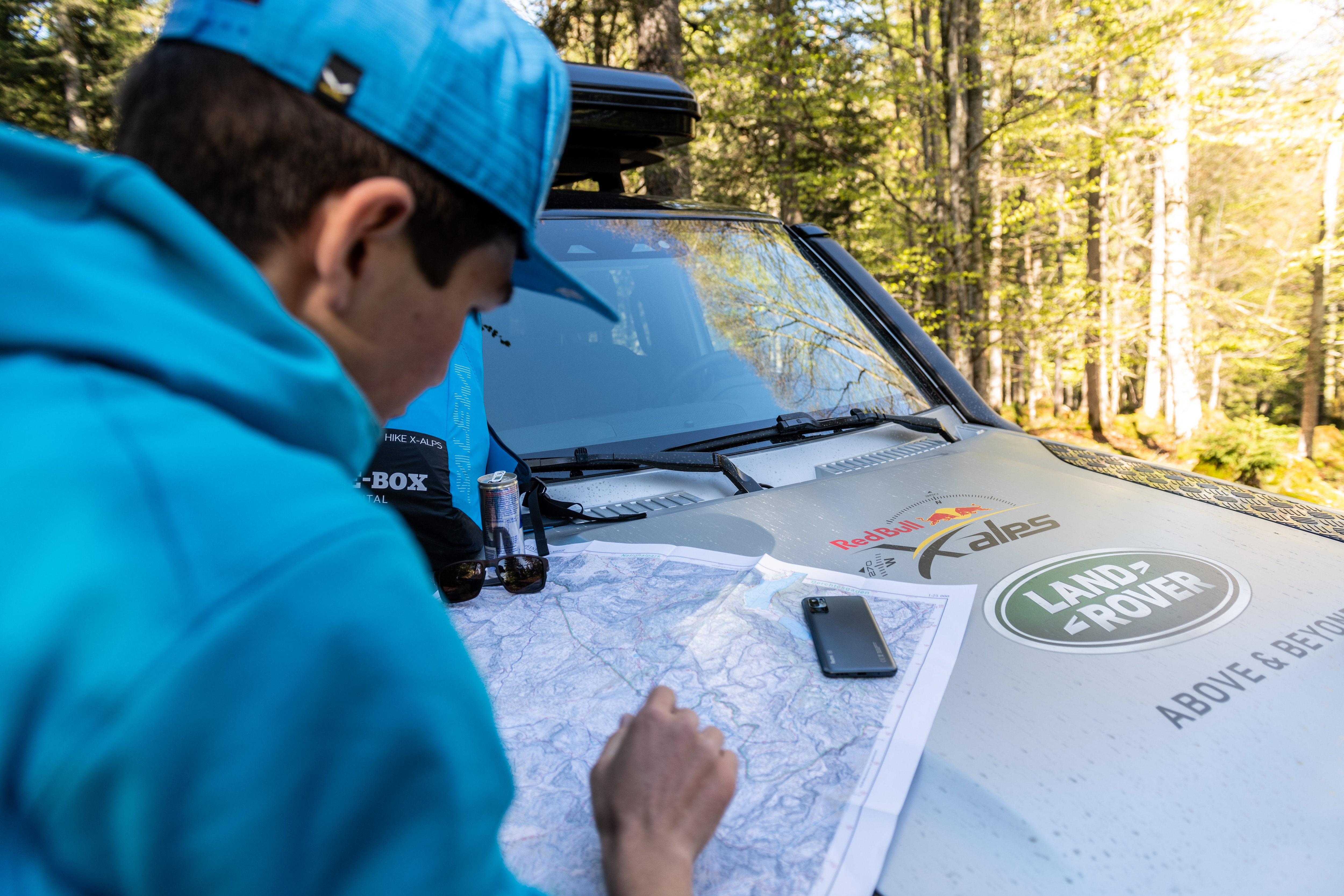 Having the Land Rover Defender ensures that supporters can meet up with their athletes even when they land deep in the mountains, far away from paved roads. Equipped with the Autohome Roof Tent, it provides athletes with everything they need to properly rest, recharge and refuel at the end of every day of racing.
With a maximum payload of up to 900kg, teams can afford to pack all the supplies they need without worry. Accessories include Land Rover's Portable Rinse System, Exterior Side-Mounted Gear Carriers and Integrated Air Compressors for quickly adjusting tire pressure. The Defender's integrated 4G Wi-Fi connectivity helps teams to stay connected, allowing them to follow their athlete with Live Tracking, receive the latest weather updates, or stay connected with race officials.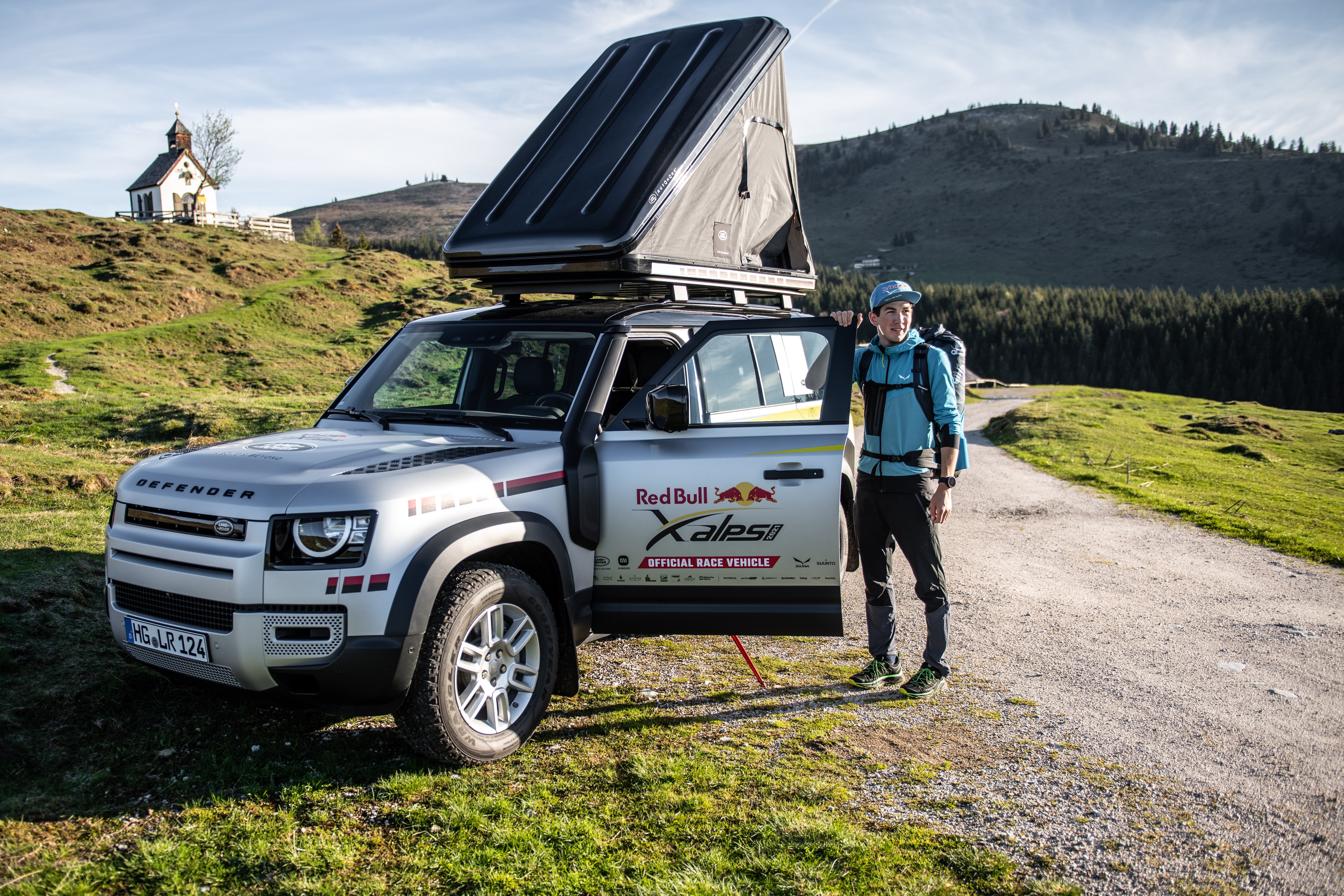 Ulrich Grill, Race Organizer, said: "Land Rover is synonymous with endurance adventures and the Defender will play a vital role in the Red Bull X-Alps, supporting the competitors and race organizers as they battle the elements across the 1,238km course. Its unstoppable capability means it's the perfect partner for the race's unstoppable athletes, and one they can rely on whatever the weather.
Laura Wood, Head of Global PR Brand & Partnerships, Jaguar Land Rover said: "We're thrilled to be a part of the world's toughest adventure race. It's a natural environment for the Land Rover Defender, which will provide unstoppable transport and shelter, while carrying vital supplies and equipment during the race. We wish all the athletes the best of luck."
Watch this: Thomas Friedrich goes for a hike and fly with the Land Rover Defender!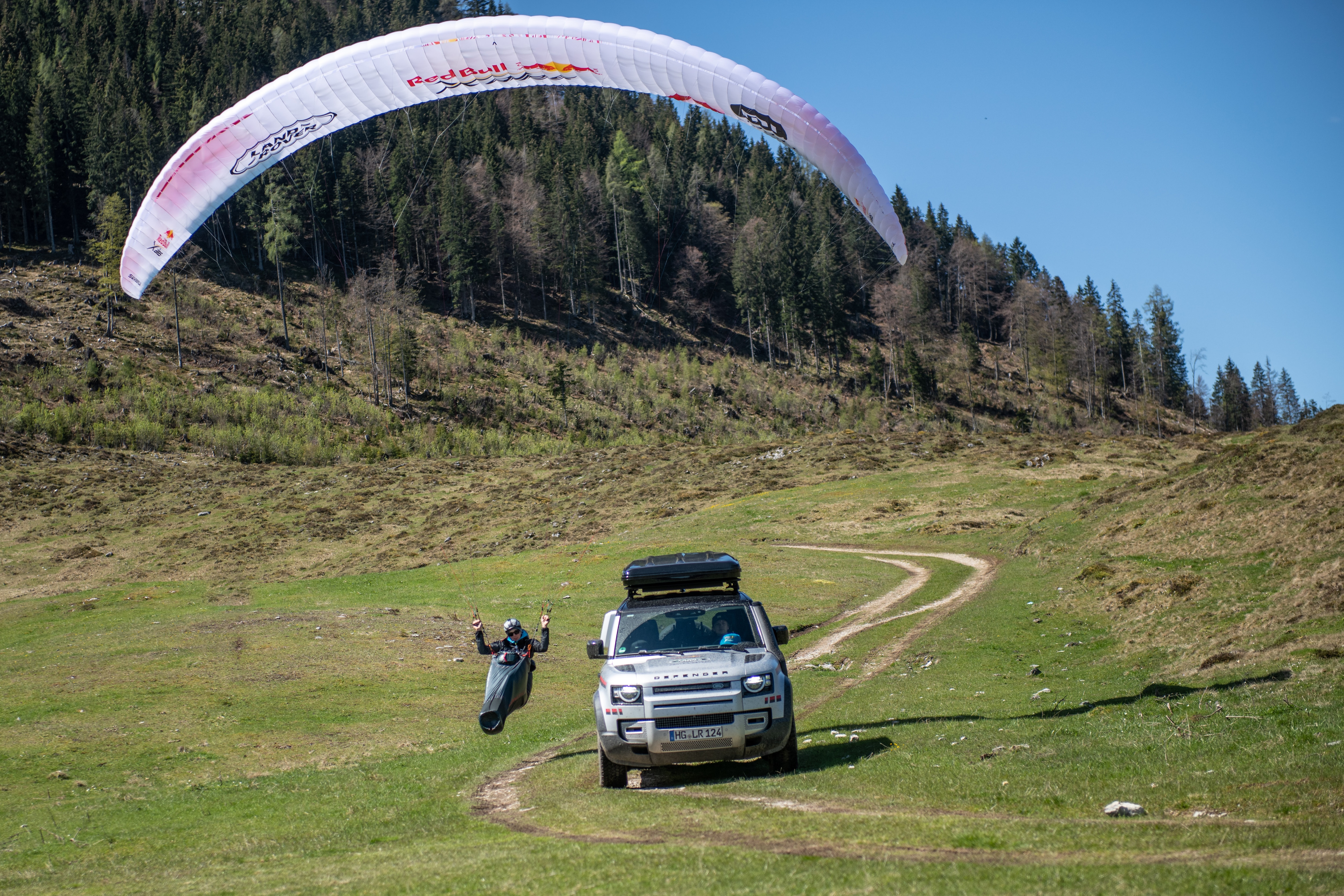 ONLY 2 WEEKS TO GO!
Follow the action live on June 20, 2021 as well as from June 17, 2021 via the Live Tracking. But be warned – it's highly addictive!
To follow the athlete's preparations and not miss any updates on the weather conditions, head over to our Social Channels on: Facebook, Instagram, Twitter and YouTube.
Top image © zooom / Christian Lorenz