The next Turnpoint for Chrigel Maurer (SUI1) is Turnpoint 11, Kronplatz, where the Salewa Tophy is to be awarded to an athlete who has demonstrated great sportsmanship during the race.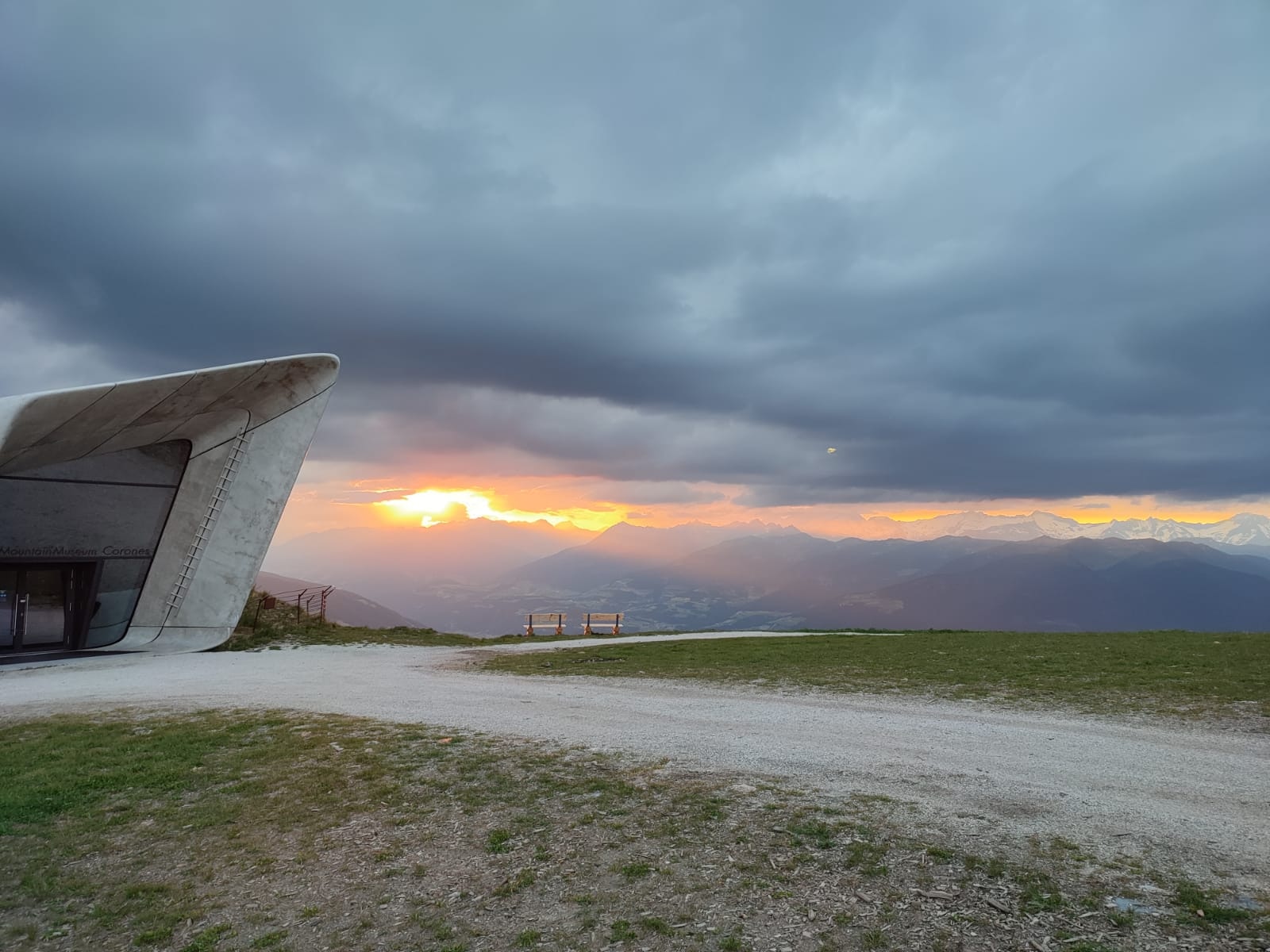 Welcome to Day 9 of the Red Bull X-Alps 2021. The morning finds Chrigel Maurer (SUI1) in the Tyrol region of Italy near Bolzano, still with a 160km lead over his closest competitors and only 160km to go until Zell am See.
Maxime Pinot (FRA1) and Chrigel each used one of their two available night passes last night. Pinot hiked all through the night until 3am, and then started again at 5am this morning, He is understandably feeling tired this morning, but in great spirits. He and Benoît Outters (FRA2) are very close together near Locarno in Switzerland, but chose different tactics for the morning. Benoît is an experienced trail runner and can move very fast on the ground. He is running along the valley floor, while Pinot is hiking to the top of his ridge to try to fly into the next valley. He will have to wait for low clouds to lift though, as his supporter told us they are still low.
Maurer also had a night pass, but only hiked until 11pm, and was rewarded with a night-time encounter with a wolf. He is currently hiking up the Leiter Alm above Merano this morning, hoping for good conditions again. He will be heading for Turnpoint 11, Kronplatz, where he will have to land to sign a board.

Kronplatz, home to the famous Messner Mountain Museum, has hosted a Turnpoint in the competition before. It is a real draw for tourists and a good spot for spectators. It enjoys one of the most spectacular views of the Dolomites on one side and the main chain of the Alps to the north.
"At the heart of any adventure is a spirit of comradeship."
Acts of good sportsmanship have always defined the Red Bull X-Alps, and these small acts happen continually and without necessarily being noticed. During his long flight yesterday Maurer top-landed the Furka Pass because of technical issues with his flight instrument. His supporter was in a tunnel and out of reach, but Théo de Blic (FRA3)'s supporter was on hand to lend him one so that he could be back on his way.
"The Red Bull X-Alps is much more than just a race," says race founder Ulrich Grill. "It's an adventure first and foremost and at the heart of any adventure is a spirit of comradeship between everyone taking part. That's what sets us apart".
To recognise such acts of sportsmanship, race partner Salewa, who supply the athletes with all their technical clothing, will be awarding a trophy to an athlete who displays outstanding sportsmanship. The Salewa Trophy will be awarded at Kronplatz.
If you've been watching the Live Tracking throughout the race and are interested in becoming either a Turnpoint partner or an equipment sponsor, then get in touch with the team.