Just one athlete makes it to Zell am See on Monday.
Michal Gierlach becomes the 19th athlete to complete the Red Bull X-Alps 2023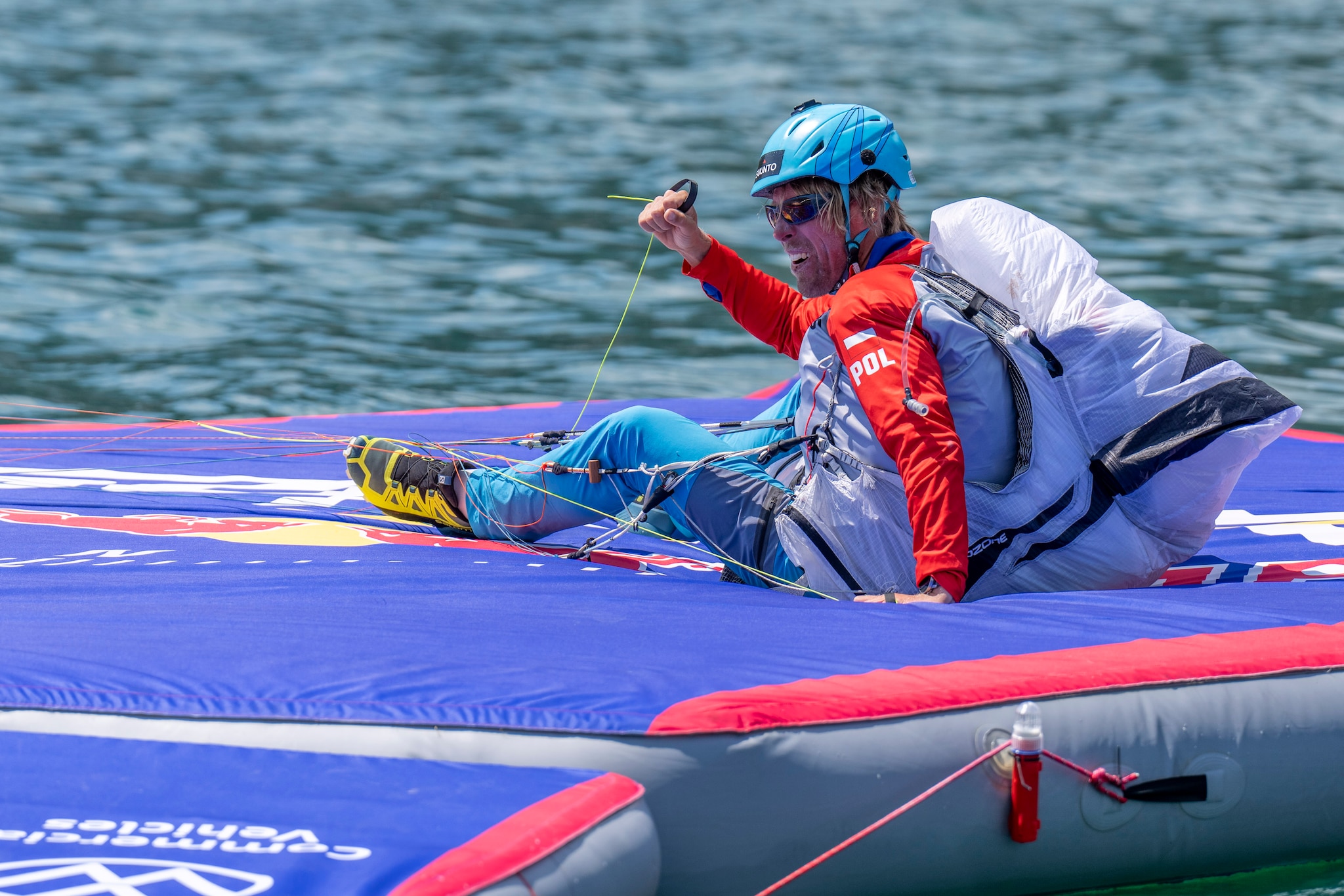 Michal Gierlach (POL) arrived at goal this afternoon, making him the 19th athlete to reach the float in Zell am See, and completing his Red Bull X-Alps 2023 journey. But the rest of the athletes on course for finishing the race may have to wait a little longer to do so.
Things were complicated in the Dolomites with storm cells in the afternoon. Elisabeth Egger (AUT4) fought hard against the difficult conditions and tried to stay in the air but eventually landed and had to walk with Logan Walters (USA1) and James Elliott (CAN).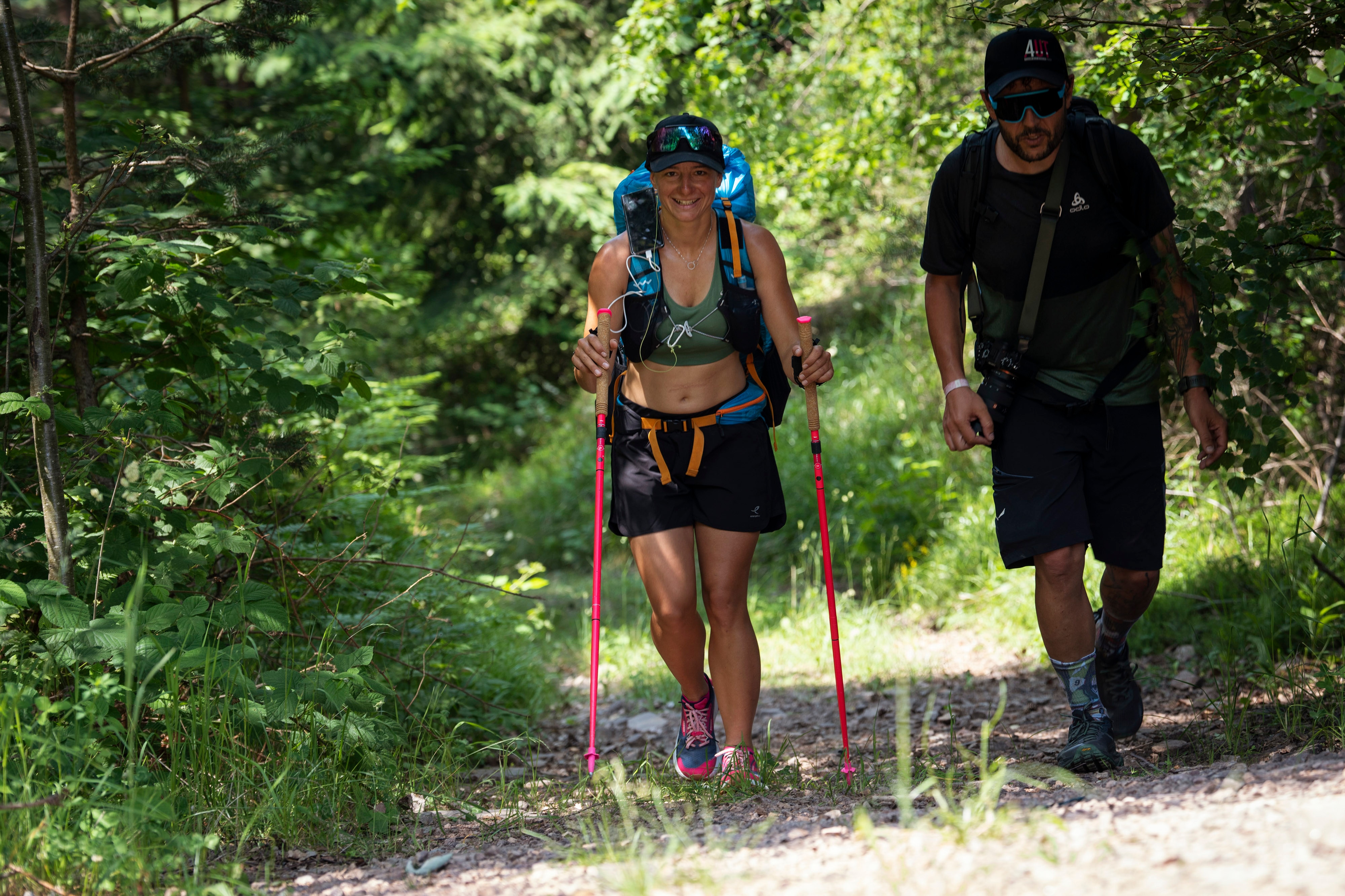 Race reporter Gavin McClurg didn't think it was likely any of them would be able to reach Turnpoint 13, Drei Zinnen (Tre Cime) tonight. "None will make it, not with this weather. Tomorrow looks worse, but they should get good early flights early until it overdevelops," he said.
The weather did eventually improve around Canazei, where James and Logan were hiking, but it looked unlikely that they would be able to get back in the air on Monday night. Conditions also meant it was also slow progress for Kinga Masztalerz (NZL) who could only make two short flights of 14km and 15km in the Diablerets area. The athlete is still a long way off from Mont Blanc, Turnpoint 9 isn't looking like catching up with Richard Binstead (AUS) ahead of Tuesday's elimination.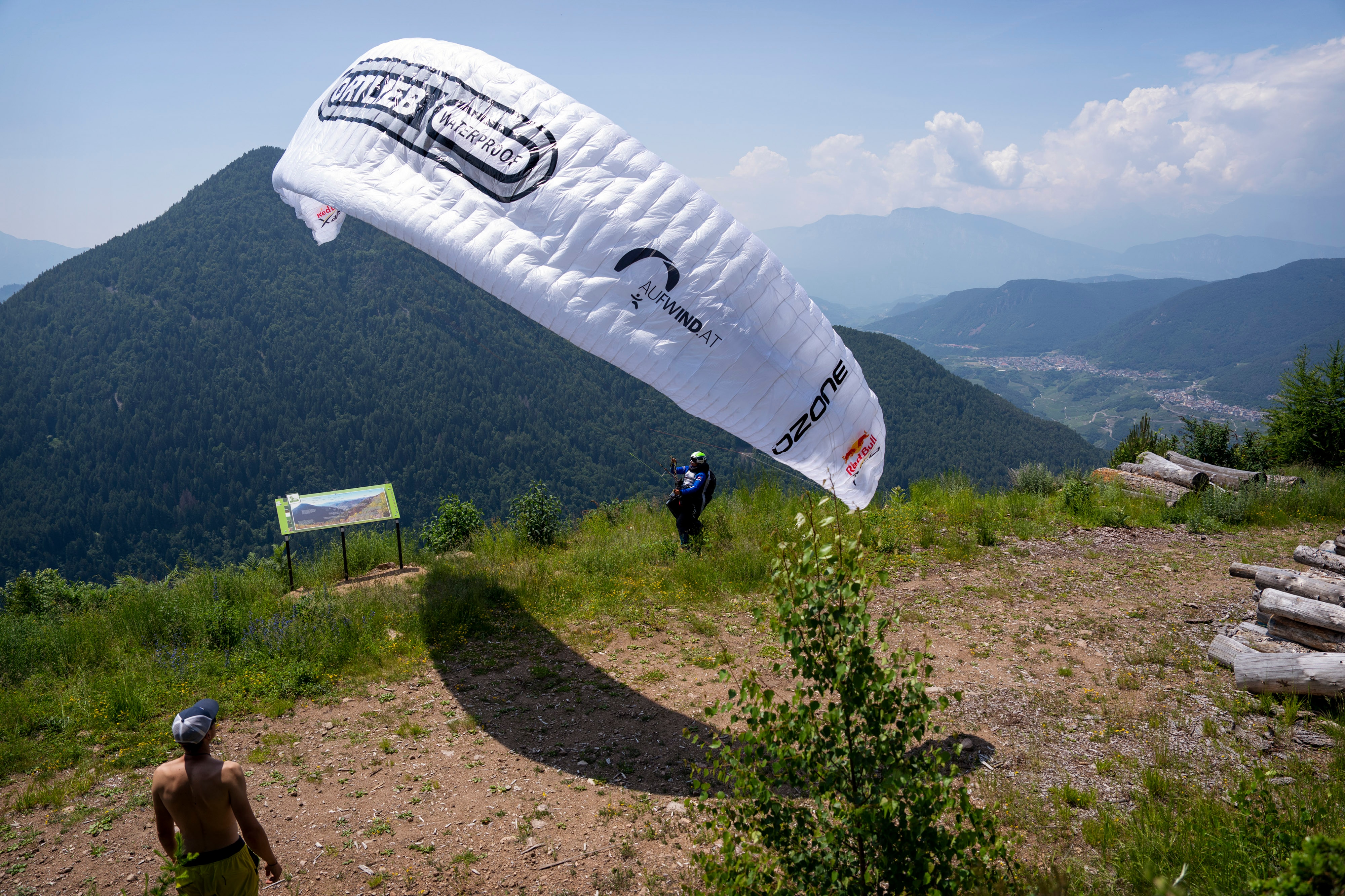 It was a better day for Jordi Vilalta (ESP). With unpromising conditions this morning he waited for the right moment to launch from Monte Brusada, east of Lake Como, and managed to arrive 10km short of Cima Tosa after a 109km flight.
Emoto Yuji (JPN) also managed to tag Turnpoint 12, Cima Tosa after his first flight of the day, which lasted nearly five hours and he covered 66km. He continued in the air until 17:00 just short of Andalo, where with storms and showers ahead, his only option was to carry on on foot.
The sun came back out in Chamonix for Richard Binstead (AUS) who tagged Turnpoint 9, Mont Blanc. He landed just after 18:30 near Les Contamines-Montjoie and continued on foot.
Yesterday the athlete said his "magic goal" for the race is "to get into Italy, have a pizza, and some good coffee". Let's hope he makes it to Turnpoint 10, Col du Petit Saint Bernard to do this!
Top image © zooom / Christian Lorenz