Athletes are kept pinned to the ground by the wind, but some make moves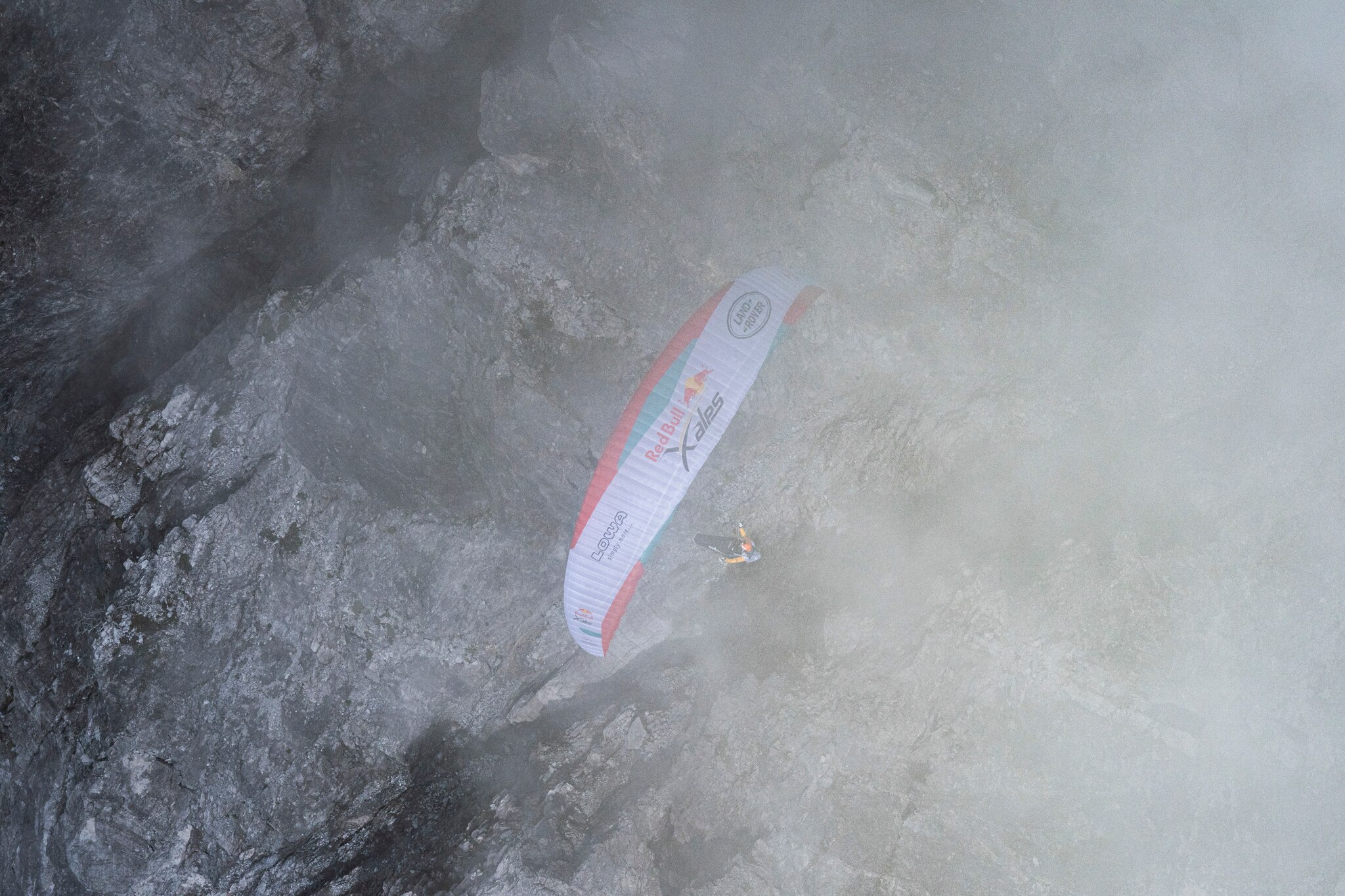 From early this morning the word was it was windy. After storms last night and an all too short rest period, athletes were up again at 05:00am.
Between front and back, 226km separated the athletes. Chrigel Maurer (SUI1) out front with 734km to go, Nick Neynens (NZL) in last with 960km to go.
Bang in the middle in 13th position was Tom de Dorlodot (BEL) who at 06:30am was hiking up – and prepared to keep hiking for much of the day. "It's forecast to be very strong wind," he said.
Meanwhile, out front Chrigel Maurer (SUI1) was showing his skills. After a relatively leisurly breakfast on the Klausenpass he was on a take-off and getting ready to launch at 07:00am when strong 50km/h gusts of wind came through. Breakfast was over.
Race reporter Tarquin Cooper watched: "To launch he contoured around the hill to take off and did well to keep the wing under control in the strong wind."
Showing his skills Maurer then did indeed surf along the hillside, only to land a few minutes later and hike up again. At the top he took off again and flew another few kilometres in strong wind before landing.
In conditions like that many athletes will decide it is too windy for them, so will opt to hike for the morning.
The forecast is for storms arriving from the west later, so it is already shaping up to be a very tough day.

Make sure to follow the field moving forward on Live Tracking!