The story of the race so far can be summed up in two words: hot and sticky.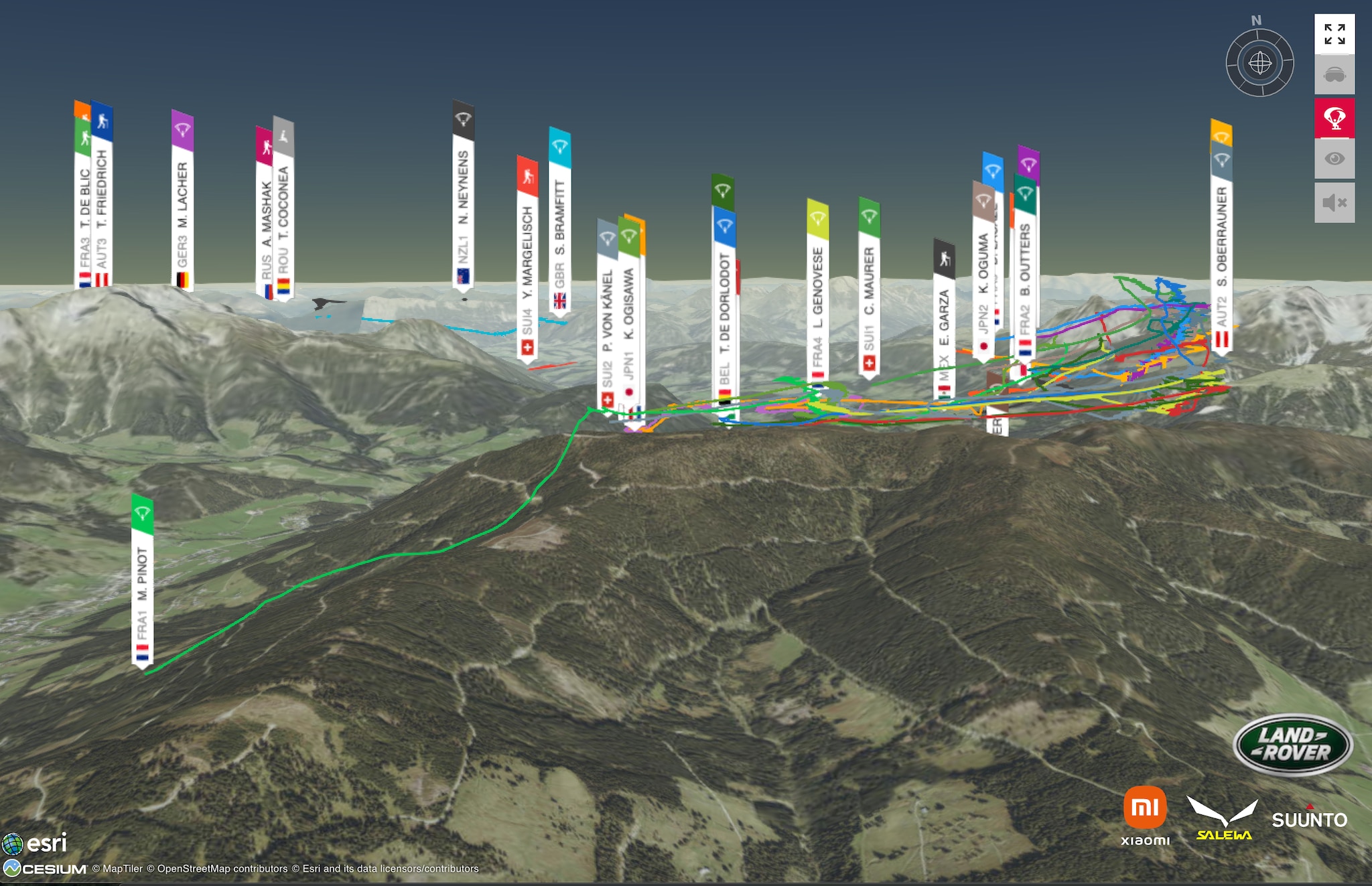 It's been sticky in the air, with stable conditions meaning athletes have had to fight for every meter gained. They have been low many times, but have managed to work their way through the hills south of the Turnpoint at the Gaisberg as they make their way towards the Turnpoint at Wagrain-Kleinarl.
Along the way those not able to stick with the thermals have slid slowly but inevitably to the ground. Tommy Friedrich (AUT3) who started with a bang by reaching the top of the Gaisberg first has had one tough afternoon. At one point he was the only athlete on the ground while everyone else was in the air. That's tough.
He landed, ran up to a small pass, launched and flew again, only to sink out and land again. At 4pm he was hiking hard through the heat of the day. This is where Red Bull X-Alps athletes must dig deep – Friedrich has had huge highs and lows today.
Meanwhile, out front, the athletes have teamed up, forming huge gaggles of paragliders as they work the lift and try to stay in the air. At times some of the lead athletes have tried to make a breakaway: Aaron Durogati (ITA1) and Maxime Pinot (FRA1) both made a move, but were caught by the chasing pack as conditions slowed them down.
These sticky conditions in the air and hot-and-sweaty temperatures on the ground have made for a nail-biting first afternoon of the Red Bull X-Alps. Despite the slower pace – there had been talk last night of reaching Kitzbühel-Hahnenkamm in a blitz of fast-paced flying – the competition has been nothing less than nail biting.
As 4pm local time approached the lead athletes passed the significant milestone of 1200km left to go. That means they have covered 80km of the course line already. However, many were scratching low in small, tight thermals as they struggled to connect with the bigger high mountain terrain. This afternoon of racing is far from over.
Keep up to date and follow Live Tracking.