Day 11 morning news: Benoît Outters in reach of Zell am See-Kaprun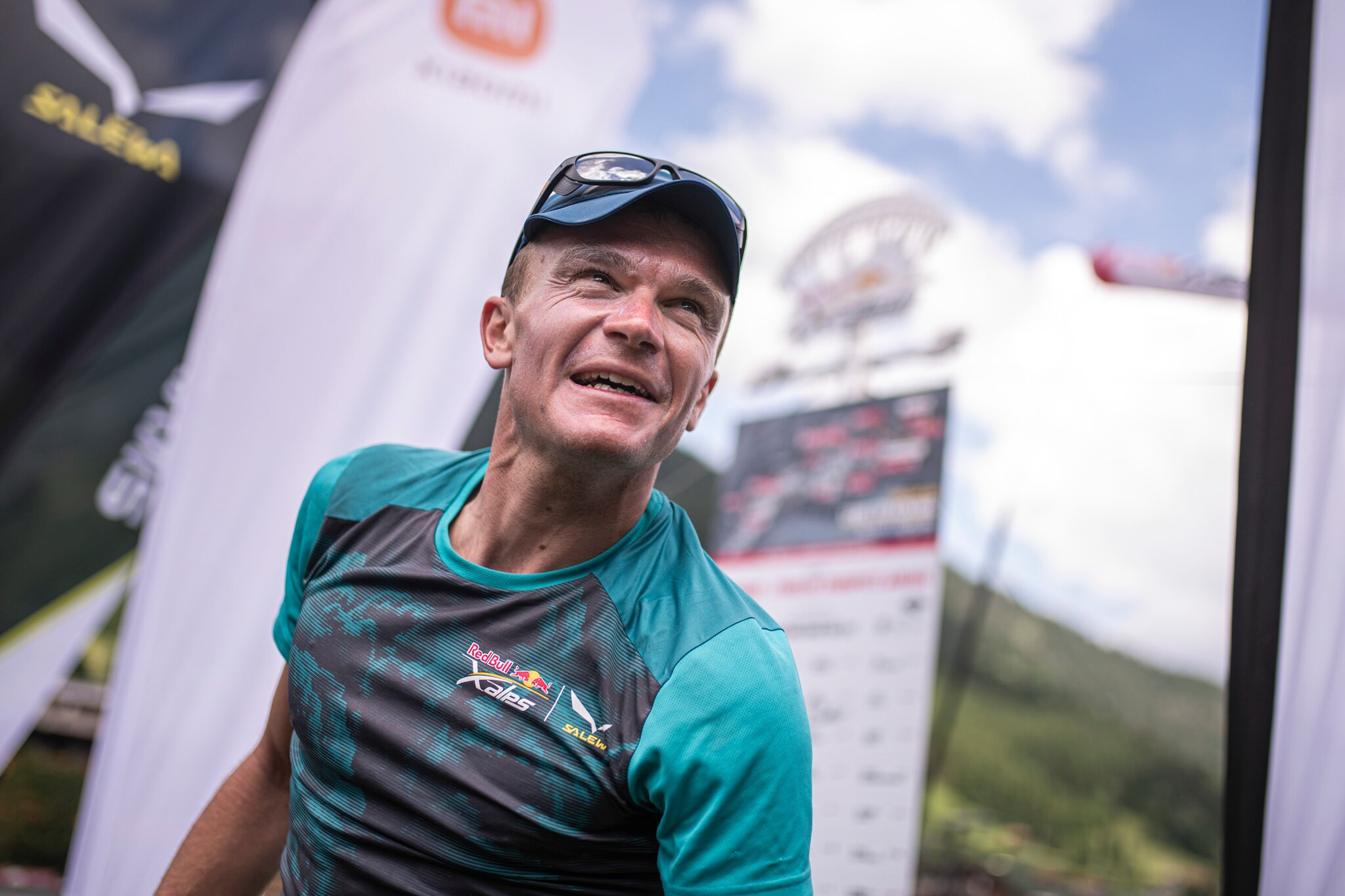 The weather forecast from Ubimet tells of that approaching low pressure system still influencing the weather. There is an unstable airmass which means a risk of thunderstorms over the central and southern Alps. Showers and thunderstorms are expected in the south Tyrol area with a reprieve mid-morning. North of the High Tauern it is forecast to be unstable from the morning onwards with repeated rain showers and isolated thunderstorms especially in the afternoon, although better weather is forecast for the Valais and Ticino.
Last night Benoît Outters (FRA2) made full use of his Night pass and hiked all through the night, stopping only for one hour's rest. He covered some 50km on the ground. He is looking forward to reaching Zell am See today, although he said, "I might have to swim!".
Tobias Grossrubatscher (ITA2) also had a Night Pass which he used to move forward until 1am and then stopped to rest. It did not change his eighth position by the morning, but with 300km still to go, hiking all night could have affected his performance on the coming days.
The closest athlete behind Outters is Paul Guschlbauer, who is east of lake Como and still with 284km to go to the finish. The field stretches out to Kaoru Ogisawa (JPN1) at the back, who is in Port-Valais on the shores of lake Geneva and closing in on Turnpoint 8 Dent d'Oche, with 566km left to go to the finish. He is in reach of Théo de Blic (FRA3) who, stopped by his 48-hour penalty in Saint Jean d'Aulps near Morzine, is unable to make any progress.

Can Benoit make goal this afternoon despite the poor conditions? Follow him on Live Tracking!