"I came for an adventure"
Kinga Masztalerz looks back on Red Bull X-Alps 2023 and reveals what happened.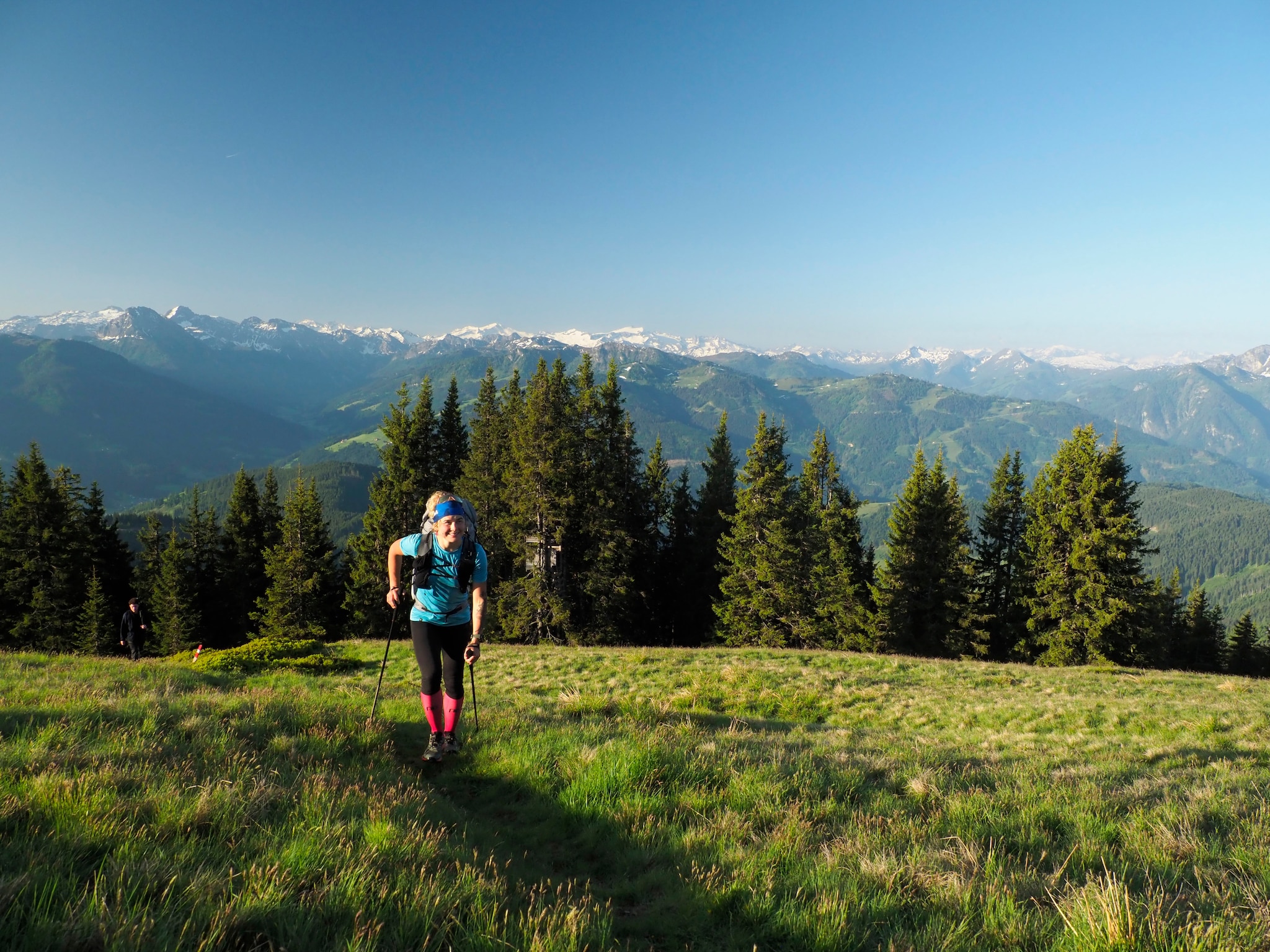 Her return to the race after missing the 2021 edition was one of the most-eagerly anticipated performances of this year's Red Bull X-Alps. In 2019 Kinga Masztalerz was a rookie almost out of her depth. This year she took to the start line as a hugely experienced athlete and pilot, and fully confident. So what happened? Did she do badly, take the wrong line or simply decide to get lost in the mountains?
Looking back, does the race feel like a positive experience?
Yes, absolutely. Red Bull X-Alps is still the ultimate race and the biggest event we have in the sport so I was very happy to be able to participate in it again.
Was it the race that you hoped for?
This race is so many different things at once. My main goal was to go for the adventure and to learn from this amazing experience with athletes, some of whom are the best our sport has seen. The level every year is faster and higher, and the teams are better and better prepared. So it comes with various sides to it [laughs]. On the one hand, it is truly inspiring to see how fast and how efficient these teams can be in the mountains. But even I have seen quite a bit of change since 2019. A massive change for me is not going to Monaco anymore, and yes, it does make a difference. In 2019, it really felt like this epic adventure through the whole Alps. There were different routes, someone's going left, someone's going right, and there's a lot that you can't really prepare for. And also you are alone for a big part of the race. The idea of trying to do it just with your legs and your wing within this limited time was incredibly exciting for me. My flying is very personal, very spiritual, the main thing was always this journey.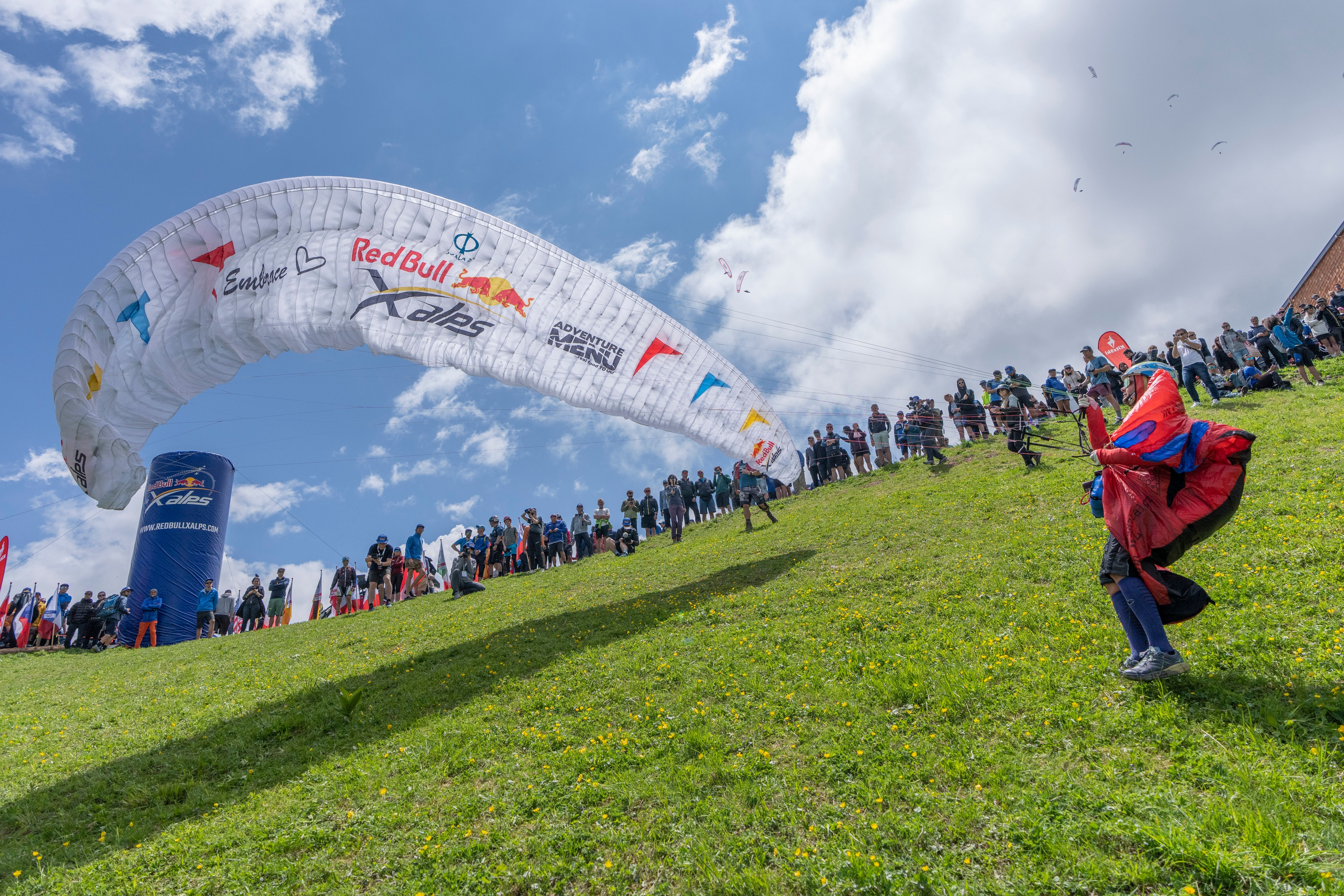 You've also changed
I'm also a very different pilot now than I was in 2019. Since then various things happened to me personally. I re-evaluated. We've been through covid, some of my very good friends had accidents, some life changing. It has changed my approach to flying.
In 2019 I was completely over-stressing and freaking out – I didn't eat for the first few days, I was so out of my comfort zone. In 2021, I felt well balanced and prepared, but then I got injured. And in 2023, I approached it as a part of my journey, but not with so much pressure and motivation. Again, you can't really be ready for anything like this if you're just coming from the mountains of New Zealand. So not only the race changed, it also became faster because there was more gaggle flying. It's chasing each other's strategy and I didn't feel like pushing as hard as I would have.
What's different about 2023 Kinga to 2019 Kinga?
I'm a way better pilot than I was four years ago. It comes to understanding the environment and the air and the mountains. But there was a moment when I was approaching one pass and there was really a lot of wind coming over, I was almost 3,500m, and I just like, I don't like the air. So I slowly came down and landed. And that's very unusual thing to do in the Red Bull X-Alps.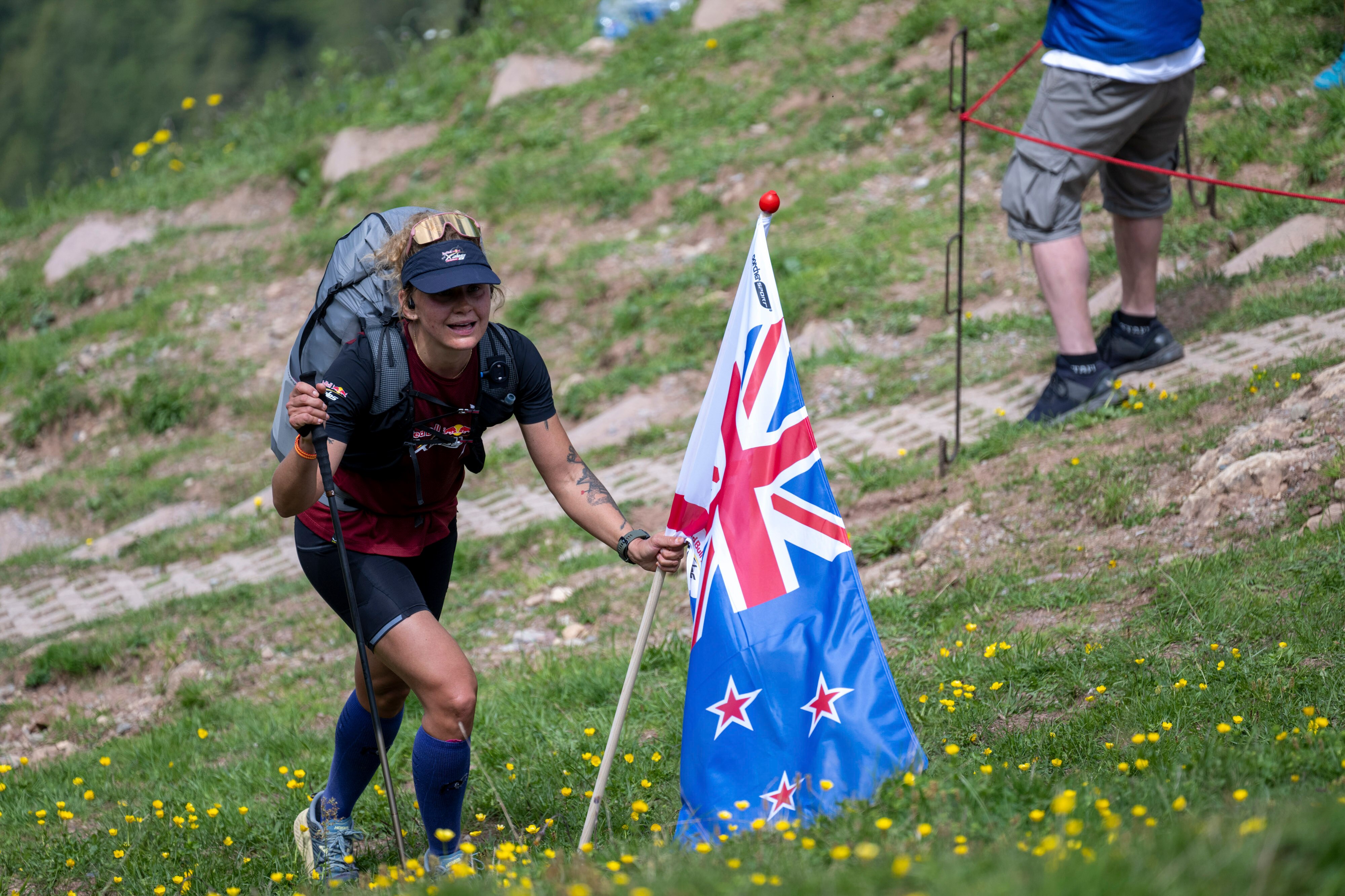 Has your approach to risk changed?
My approach to risk has changed because I'm still doing wild stuff alone in the mountains that a lot of pilots would maybe think of as risky. But at the same time, I wouldn't push even a little bit further for the race. I wasn't inspired to take extra risks. And of course, on top of it, a couple of times, I went for adventures instead the most efficient race line and following others, such as flying over the Zugspitz before Lermoos. I didn't need to do it but hey, it was so beautiful.
Best moment?
It was really interesting for sure to spend the night on this random Swiss pass wrapped in my wing, feeling extremely comfortable in it, a night after taking a night pass. So I basically I hadn't slept. I landed in Lermoos and not even 15 minutes later I took off into this crazy beautiful convergence line and basically flew to Switzerland and landed in this super wild terrain and then hiked through snow to the pass.
I just wrapped myself in a wing and spent the night there. The next morning my supporter Chris got to me with food and some warm clothes and that was magic.
It's really interesting because I wasn't born in the mountains. It took me years to feel confident in the mountains, years of flying and pushing and getting miserable and cold and afraid and a lot of crying in the beginning! And here I was, absolutely thriving.
So you're happy with your performance?
From my point of view, I'm really pretty happy with this experience. I'm not disappointed at all. I was just taking my time or spending a night on a random pass wrapped in my wing above the snow line, even if it wasn't the most obvious way. There were some adventures that I absolutely loved. But also all these adventures cost me a lot when it came to my ranking and progress in the race. I came for an adventure and learning experience and it was definitely both.
Lastly, you just had a story published in the new book Head in the Clouds: The Best Stories From 50 Years of Free Flying - how does that feel?
I haven't seen the book yet because I've been traveling but it was the story of my first big vol biv in New Zealand when I really pushed myself. It's one of the places that really made me a pilot, who I am today, and opened the door to a completely new world for me. I'm very honored that this story of my personal journey found a place in a book of the best stories of 50 years of free flying. That's a massive privilege.
Top image © zooom / Vitek Ludvik