Ever wondered how Live Tracking works behind the scenes?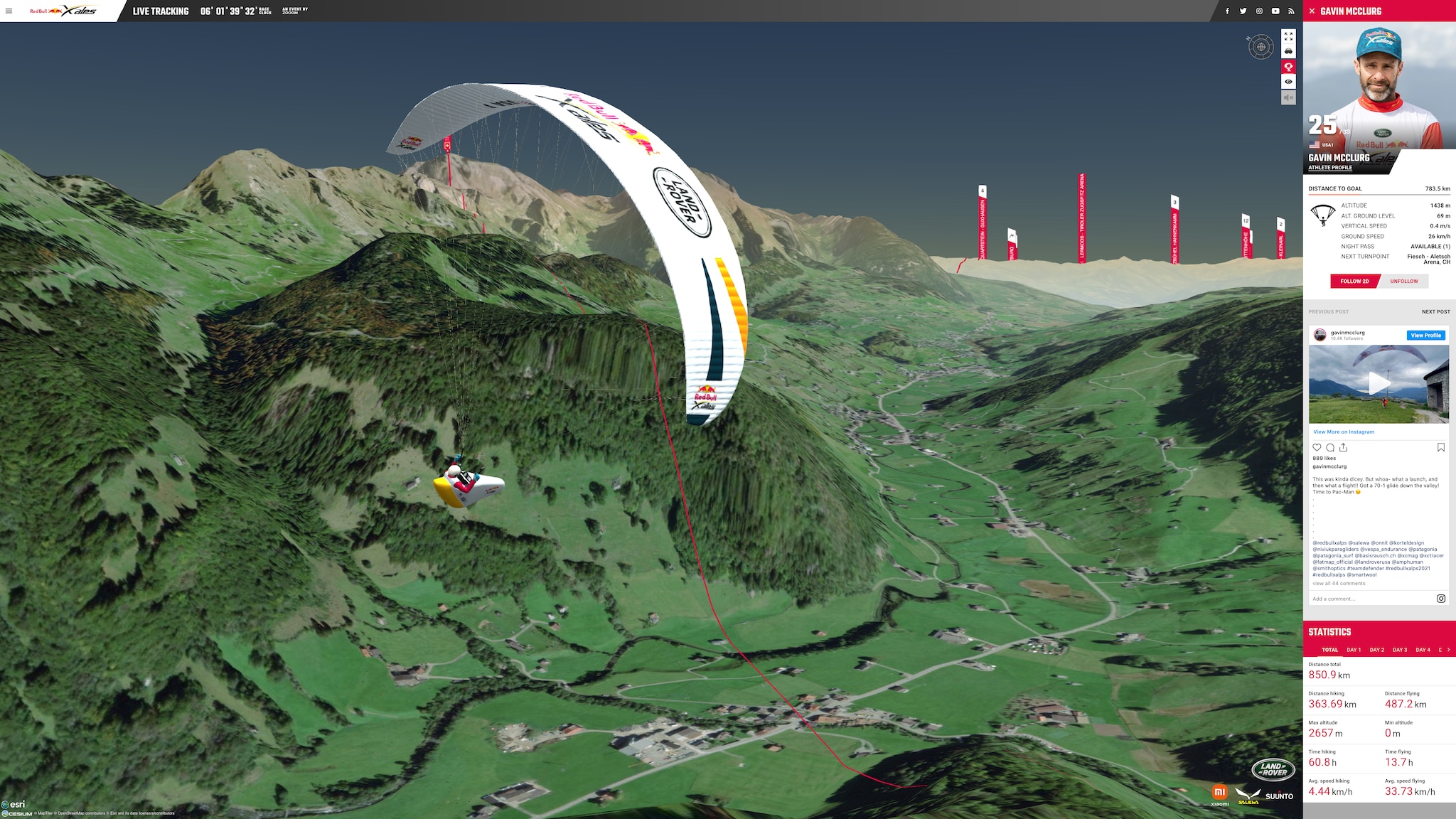 Live Tracking is a brilliant tool for anyone to follow the athletes while they are racing over a very large area, stretching from Germany and Austria to Switzerland, France and Italy at the moment.
Behind Live Tracking is an intricate system of maps, terrain information and data from the athletes. How does that work?
Everything starts with the three-dimensional shape of the earth's surface. The Cesium software package for displaying 3D information uses terrain heights and shapes for this purpose. Maptiler has been providing us with this data as a race supplier since 2019.
The next thing we need is to project satellite images over this 3D environment. It provides the texturing, that means it shows trees, rocks, buildings, mountains, rivers on the Maptiler mesh. This texturing is made using basemaps provided by ESRI. ESRI is a global market leader in GIS (geographic information systems).
Every time a user looks at Live Tracking, ESRI receives a request for a satellite image. This happens hundreds of millions of times - after 2 weeks there will be about 800 to 900 million times a satellite image has been downloaded and shown in the 3D Live Tracking. Understandably, this enormous volume needs strong partners, which we fortunately have with Maptiler and ESRI.
Now that we have a 3D map, we need to project the athletes' tracks over it. The athletes have three devices to record their tracks. The Flymaster 3G SD records GPS data every second and sends a package of this data via GSM to a special setup environment.
If for some reason there is no GMS reception, the athletes have backup devices, including the Suunto 9 Baro which also records GPS data.
All this data is analyzed and recalculated before you see it on Live Tracking. Understandably, there is a three minute delay before you see the data - we need to make sure everything is correct before we send it to you.
And don't forget to check where all the athletes are right now on Live Tracking!