Paragliding gets you high and far, but hiking is an essential part of the race mix…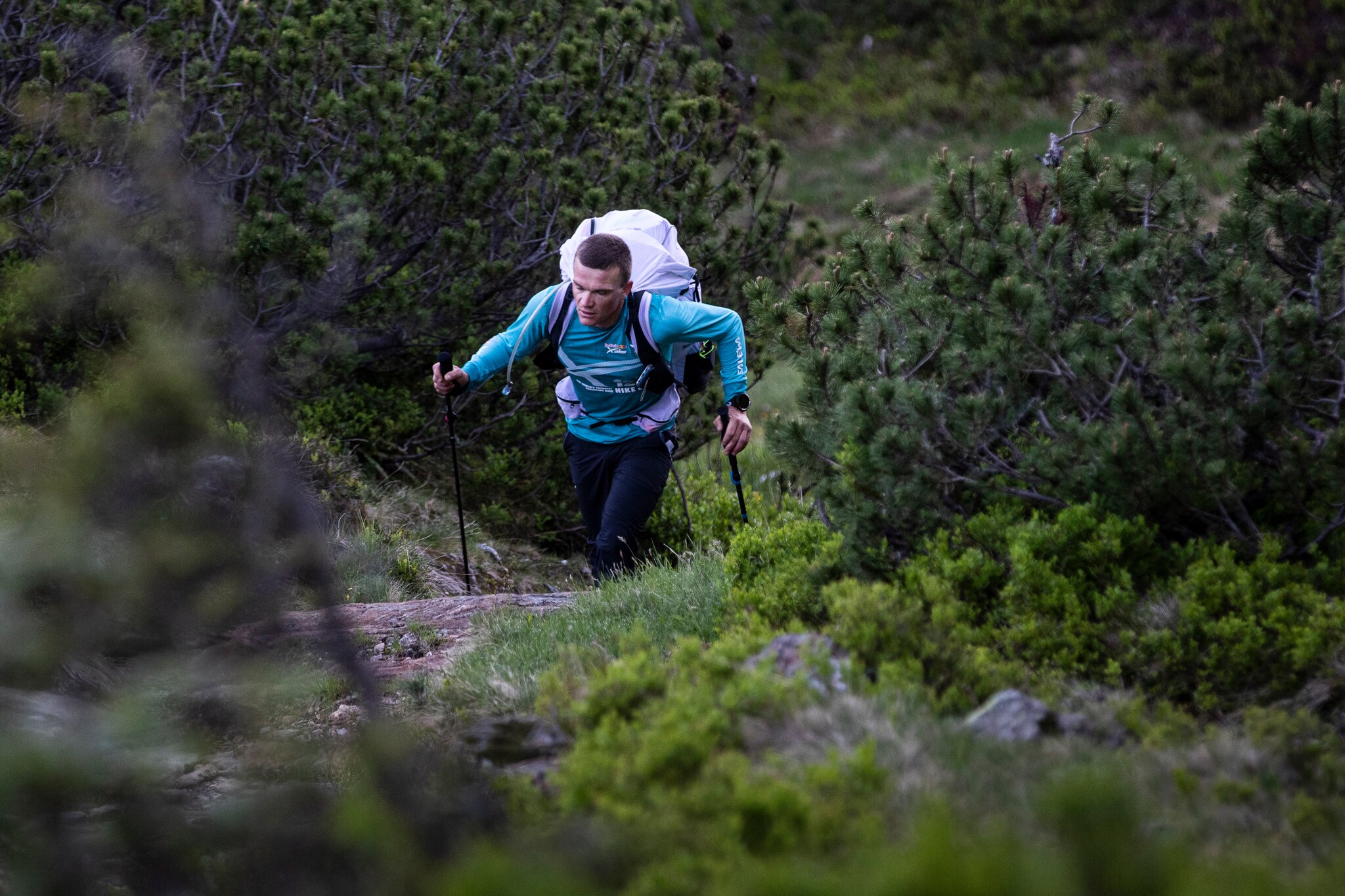 When conditions are good, much of the Red Bull X-Alps action takes place in the air. But hiking is an essential part of the mix and the athletes train for months on foot so they can endure the gruelling distances ahead. During the race, they will often cover over 100km a day using legpower alone – and with at least 7.5kg of equipment on their backs.

But hiking isn't just about covering distance – a 20-minute flight can save you three hours' walking, after all – it's also about getting into the best position for when the conditions are right for flying. The first few hours of every day are often spent doing just this. From their overnight camp, the athletes set off at 5am to reach their chosen morning launch.

Watching them doing this on live-tracking is to witness the pieces move on a chess board – they are always thinking several moves ahead and pick their destination based on the conditions, the time of day, the geography and their rivals' locations.

They must also decide whether to take the direct route, which may involve severe climbs and drain valuable energy, or stick to the flat valleys, where they can use the road networks to stay near their supporters and move fast. In the high mountains of Switzerland, where there is still lots of snow in the high peaks, this decision will be particularly important. Some of the athletes have already added ice axes to their rucksacks.

And there's no guarantee they will be able to fly at all. When bad weather rolls in, athletes have no other way to make progress. At times like these, the Red Bull X-Alps becomes the toughest hiking race on Earth. And when that happens, there's only one thing to do. As Paul Guschlbauer (AUT1), says: 'Just keep moving.'

Follow all of the action, in the air and on the ground, on live-tracking.