How to get the most out of bad conditions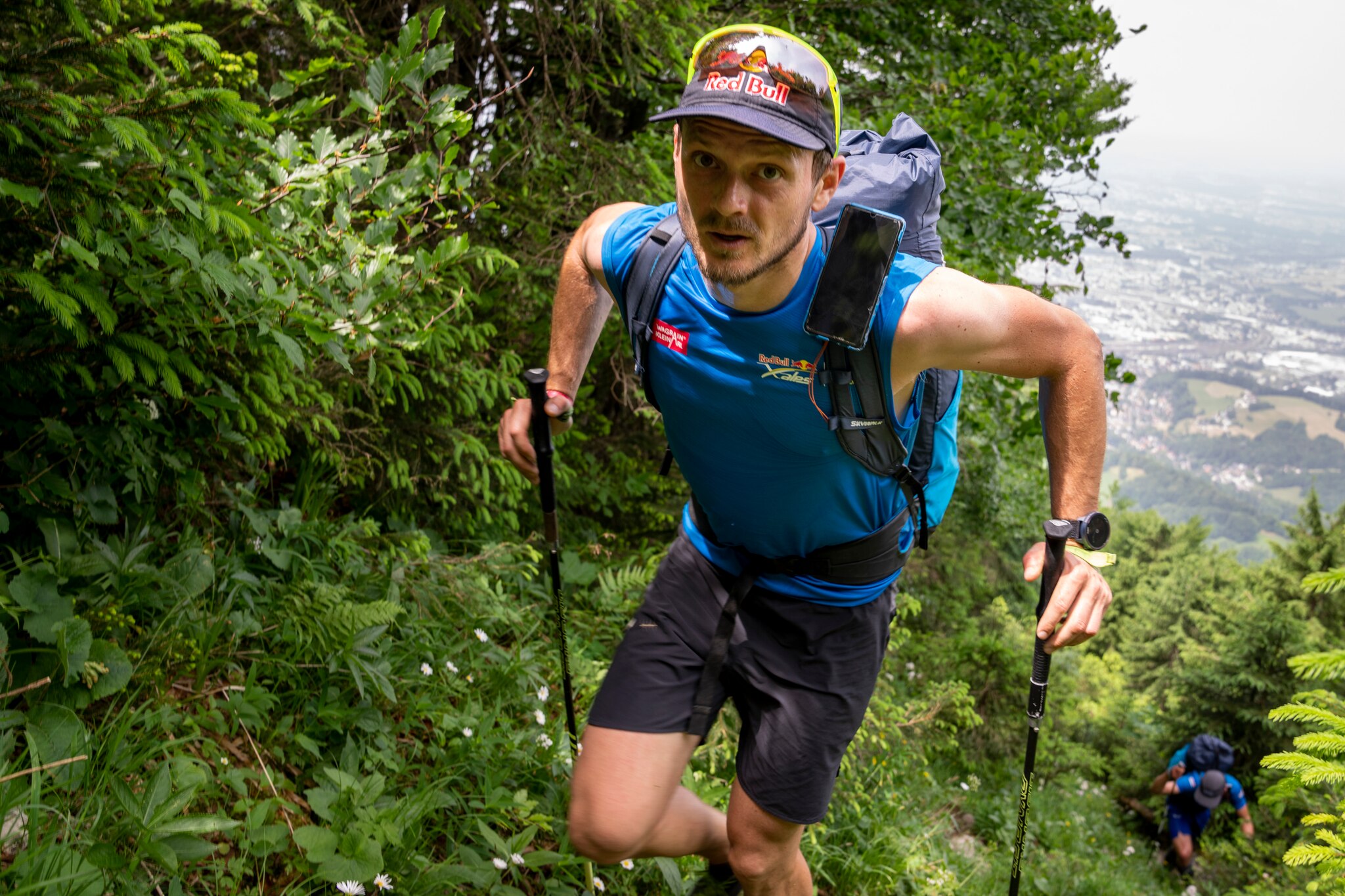 With the weather taking a turn for the worse, athletes were forced to land late in the afternoon. Thunderstorms, strong wind and rain meant difficult decisions needed to be made on which route to take.
Flying is by far the fastest option in the race. That means athletes will fly as soon as they can, even when there are no thermals to gain height after they launch.
They will therefore run up a mountain or hillside, as high as sensible. That doesn't mean they will hike as high as possible to the top. Remember that running takes a lot more time than flying, so they will want to run as short as possible.
They will find a spot to launch from that can take them for example to the other side of a valley where they need to be, or over a low pass.
Another way to extend the flight is to pick a hillside facing the wind. When the wind blows up onto the hillside the athletes can soar and sometimes even gain height while doing so.
Eventually they will land without thermals. And then they will do it all over again. The one that plays this game the wisest will gain the most ground on an evening like today.
So the rhythm for this evening will be: hike, fly, land, repeat. And we are seeing just that among the leading groups: Chrigel Maurer (SUI1) and Patrick von Känel (SUI2) together in the lead. Benoît Outters (FRA2) is choosing his own path just behind them.
The chasing group that chose the northern route out of Turnpoint 2 Lermoos - Tiroler Zugspitz Arena are doing the same. Paul Guschlbauer (AUT1) is also getting in short flights, then walking on again. Remarkably, Maxime Pinot (FRA1) and Simon Oberrauner (AUT2) made up a considerable distance on Paul while running. They were behind about 10km and are now on his heels. That shows that even the ones that are flying can not sit back and relax. The race is relentless.
With all athletes being grounded, take the time to check their stats on each of their athlete profiles within Live Tracking!