Has Mont Blanc forced the line of the race?
Despite Chrigel Maurer (SUI1) taking the Night Pass on Tuesday evening it was Maxime Pinot (FRA1) who was first to cross the border into his homeland, with Pal Takats (HUN) zig-zagging close behind them.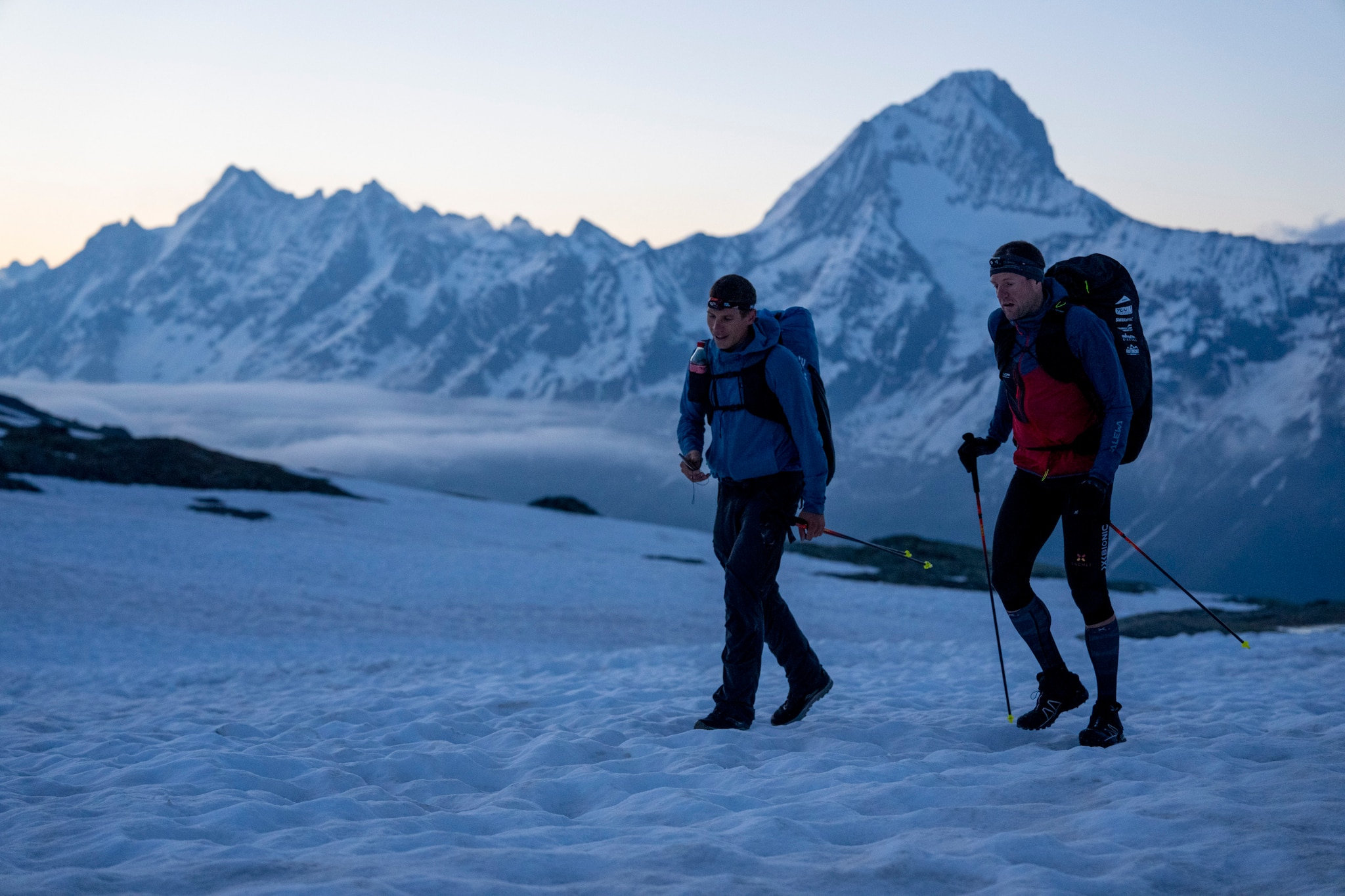 Athletes faced a complicated charge toward Mont Blanc with the weather in the Chamonix Valley proving quite an obstacle and slowing many athletes down.
Mont Blanc is a notoriously tricky Turnpoint. Western Europe's highest mountain was first featured in the Red Bull X-Alps in 2005 and has been a Turnpoint in every edition except for 2017. It's difficult to tag and if it's not flyable, it's brutal on foot.
For the top three athletes, the west faces of the Mont Blanc massif were not working, so they opted to return to the east faces and climb at Brévent before attempting to cross the Chamonix valley.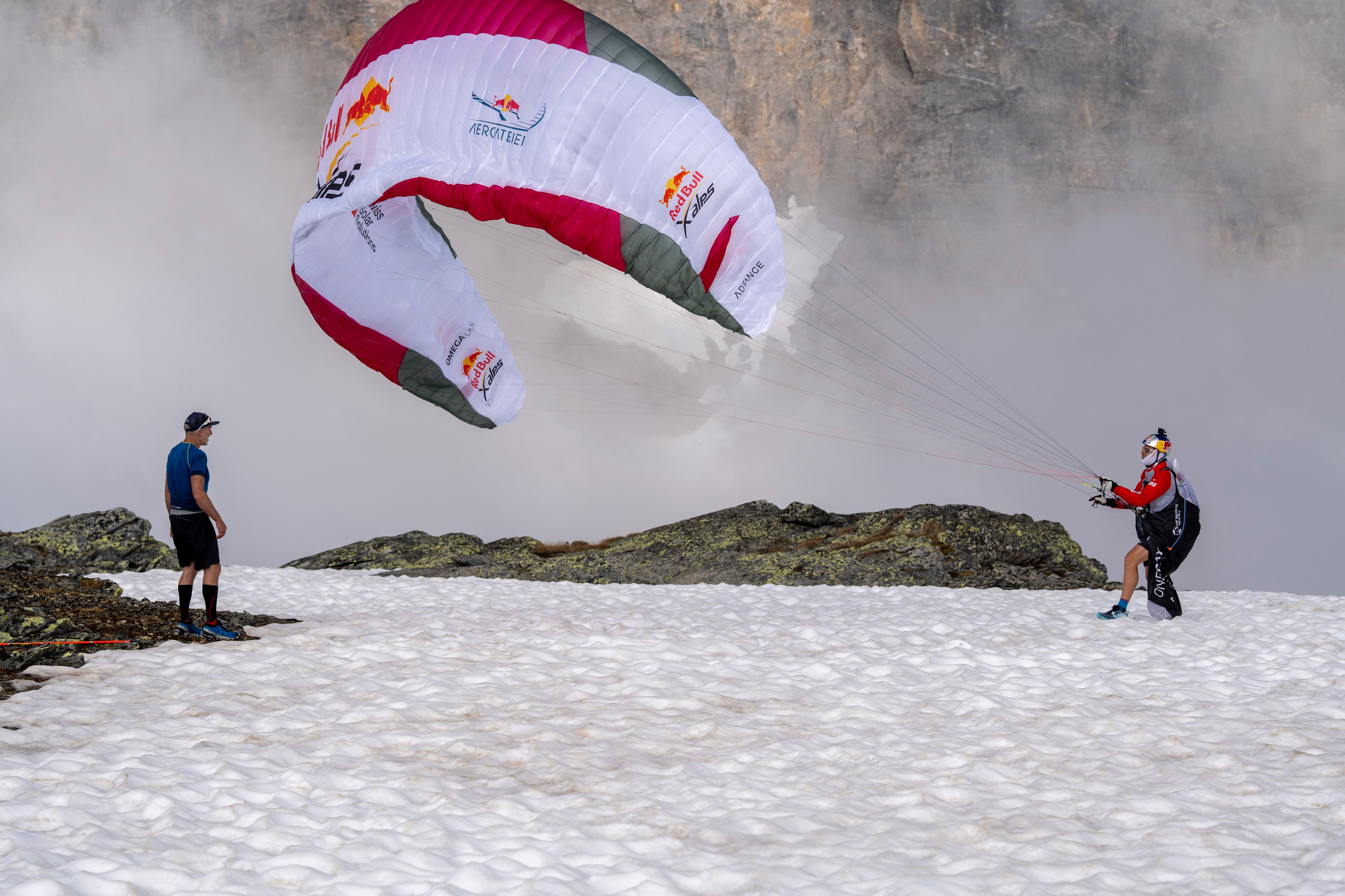 Gnarly weather in the Chamonix area forced Aaron Durogati (ITA2) and Patrick von Känel (SUI2) to land at the top of the valley in Les Houches and wait for better conditions.
Chrigel then ticked off two Turnpoints in one flight, landing first in the Col du Petit Saint Bernard. Maxime landed further down and had to hike to Turnpoint 10.
Thomas Friedrich (AUT3) and Simon Oberrauner (AUT1) also managed to land at Les Houches and hiked out of the valley behind Aaron and Pal.
With just Maxime and Chrigel tagging Turnpoint 10, the French athlete decided to pull his first Night Pass and get ahead of the Swiss champ.
From here, race reporter Gavin McClurg predicted they will take a friendlier, south line towards Turnpoint 11, Dufourspitze, rather than north. "It's very high terrain…I think it's just going to be too windy," he said.
Meanwhile, the chasing pack of Pal, Tim Alongi (FRA4), Paul Guschlbauer (AUT2), and Patrick von Känel (SUI2) had a stroke of luck with the weather and began crushing it toward Mont Blanc. Pal managed to land at Turnpoint 10, ten minutes before the flying cut off.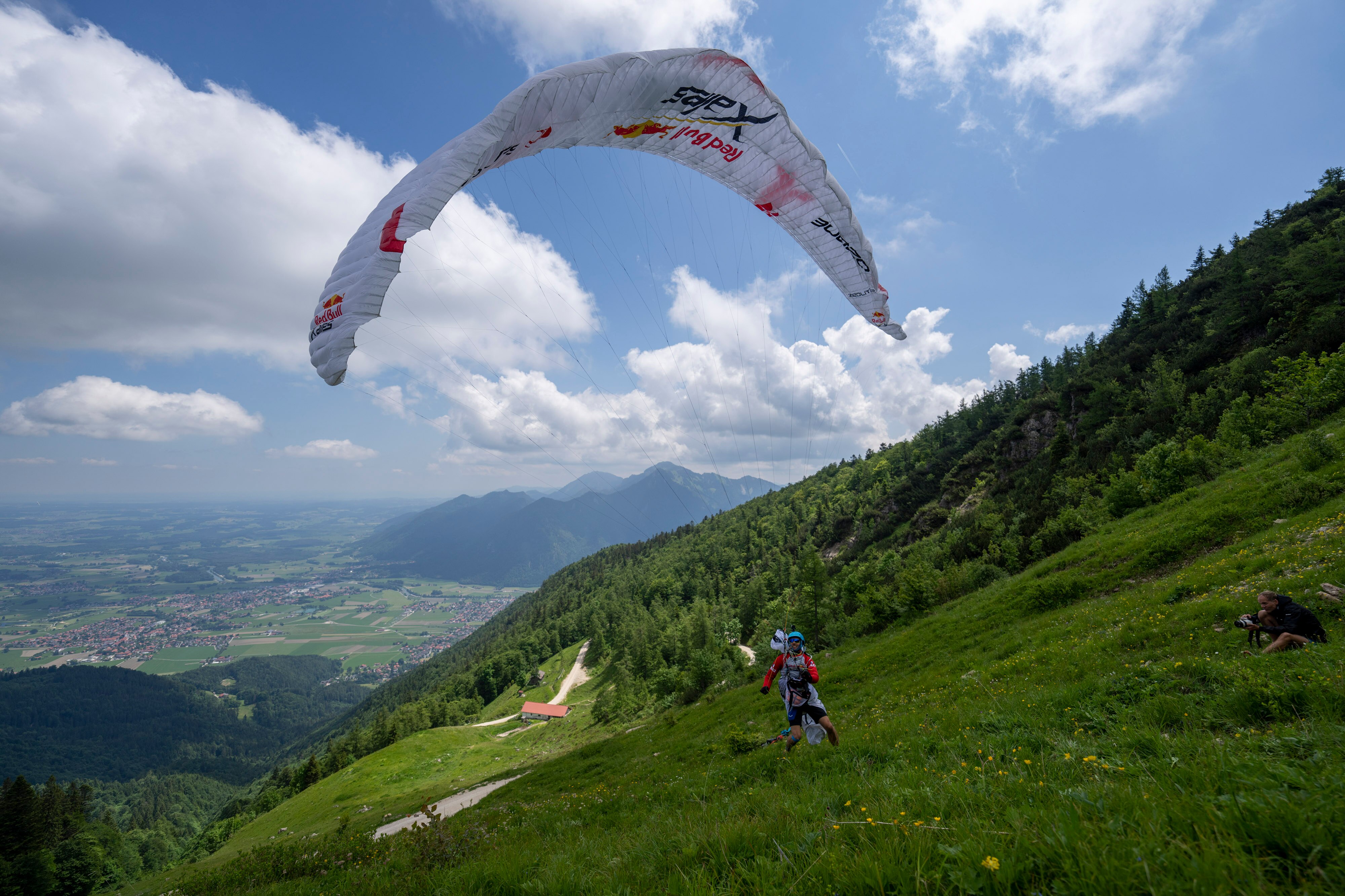 Wednesday may also have provided the best line of the race so far. Gavin sang Damien Lacaze's (FRA2) praises: "He went way north. Instead of going through Chamonix, which grounded nearly everyone with storms, he went the 2021 route around Les Dents and through the Chablais. A very very cool move. He went from 12th to 3rd position. He's now back a little bit because Pal Takats (HUN) just flew like a falcon seeking prey, but a very strong and bold move."
Meanwhile, Tim Alongi (FRA4) and Paul Guschlbauer (AUT2) showed unbelievable flying and poise after coming back from so far behind. "These two have flown as if they have a magic carpet under them and are rubbing Aladdin's lamp. Much of today was slow going and hard flying, but they have made a series of stellar moves over the last three days and are charging for the podium!" Gavin said.
Top image © zooom / Lukas Pilz