Has Chrigel made his next big move?
With the "axeman" due to strike for the first time on day four of the Red Bull X-Alps 2023, Tuesday evening saw four athletes at the back of the pack opt to pull their Night Passes in a bid to avoid the chop.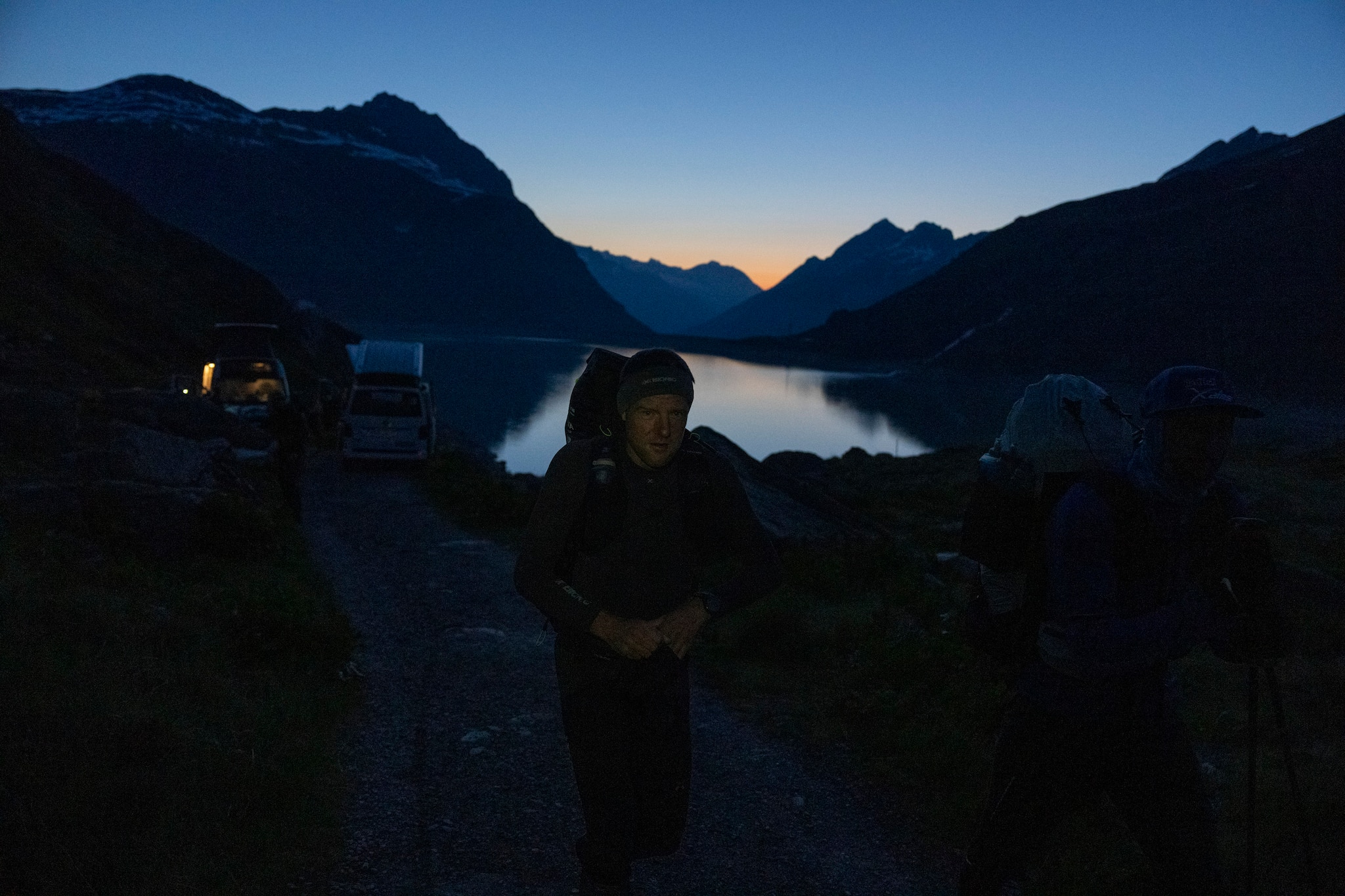 The team ranked in last place at 06:00 on Wednesday will be eliminated from the race, with further eliminations happening every two days.
Just before the 20:00 deadline Junming Song (CHN), Kinga Masztalerz (NZL), Laurie Genovese (FRA3), and Richard Binstead (AUS) all declared that they would continue to hike through the night.
An understandable move for the athletes at the back, but there was a surprising move in the battle for the lead when Chrigel Maurer (SUI1) also pulled his Night Pass.
Until now he seemed to be sticking to the spirit of solidarity with the rest of the race leaders. His supporter said the team made the decision to leave the gaggle behind in order to get maximum use of conditions tomorrow.
The aim: to reach Turnpoint 7, Frutigen at 06:30 and by 09:00 be ready to launch at Turnpoint 8, Niesen, where Chrigel broke the FAI record right before the 2019 Red Bull X-Alps.
Chrigel had a tough day after falling behind earlier. But the comeback King made an 'ultimate low save' from Turnpoint 5 and was soon back with the leaders heading towards Turnpoint 6, Fiesch - Aletsch Arena.
On landing, Chrigel said, "Everybody had a problem, so we were tight together here. The passes had a strong Foehn north wind. I would say we had everything today".
He then hiked with Pal Takats (HUN), Maxime Pinot (FRA1), and Tanguy Renaud-Goud (FRA5) above Fiesch to prepare for their final flight of the day.
But now it seems Chrigel the Eagle has decided to cut loose and make his first big move.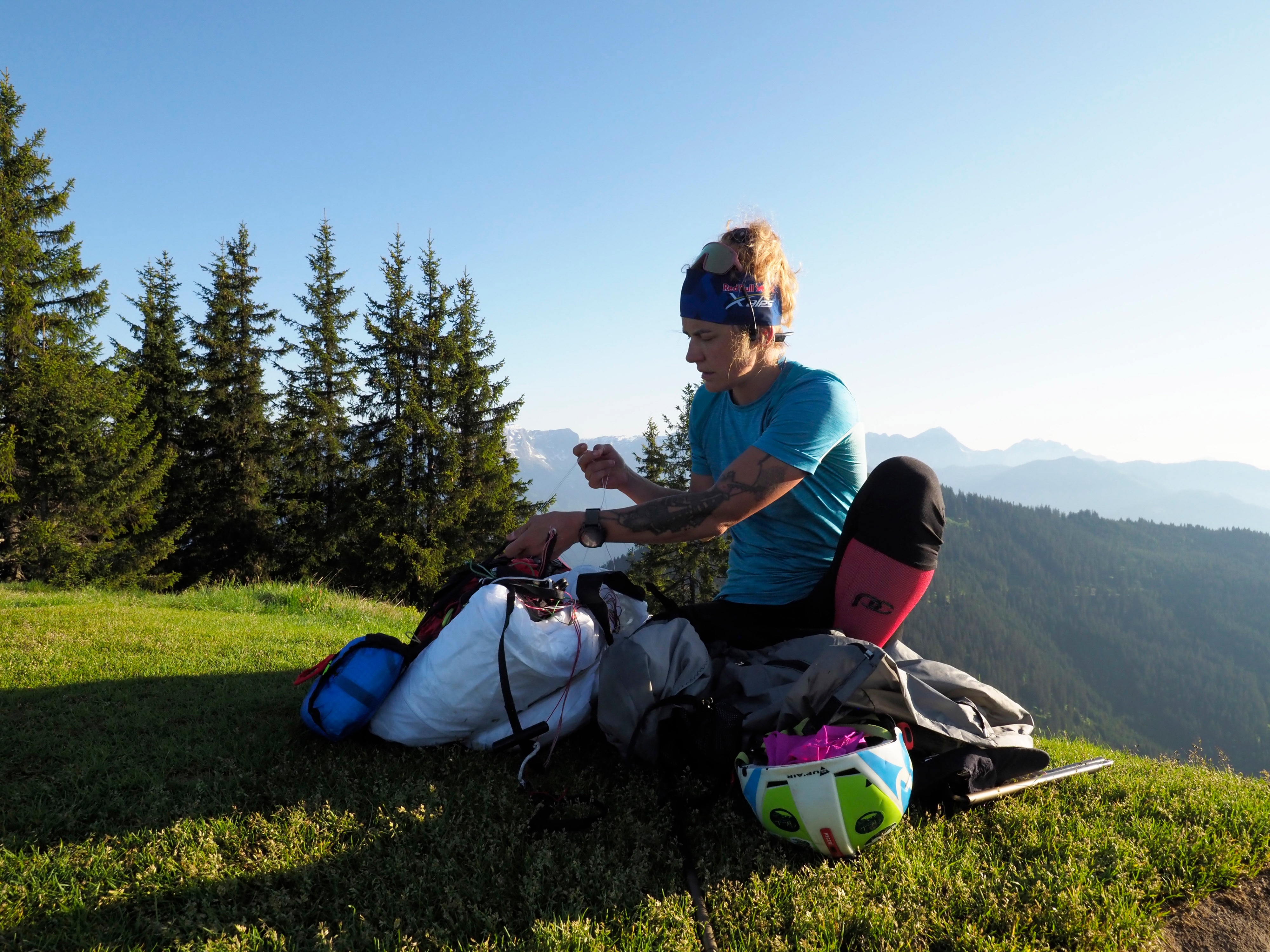 Meanwhile, in the back of the field, the decision to pull a Night Pass was obvious for Richard Binstead (AUS). They had a big setback yesterday after Rich had a massive allergic reaction and he just wants to walk as much as he can tonight to avoid elimination.
His supporter Nicola McLaren said "Rich is ok now, but tired as it takes a lot out of your body". But "we knew if we didn't [use the Night Pass] there was a risk that the last team could pass us.
And that threat comes from Junming Song (CHN). Song's supporter said, "Everything is fine, Song is still walking in the back of nowhere and is trying to come to Kramsach".
Kinga Masztalerz (NZL) also pulled a night Pass. Her supporter, Chris Wright said Kinga is hoping to keep going for as long as possible".
"She's really strong and will push through and wants to make sure she stays in the race" said Chris.
Top image © zooom / Lukas Pilz