Greatest moves of the Red Bull X-Alps
Next year will be the 20th anniversary of the first ever Red Bull X-Alps 2003. That's why we're diving into the archives to celebrate some of the greatest moves in the race's history. Here's a selection.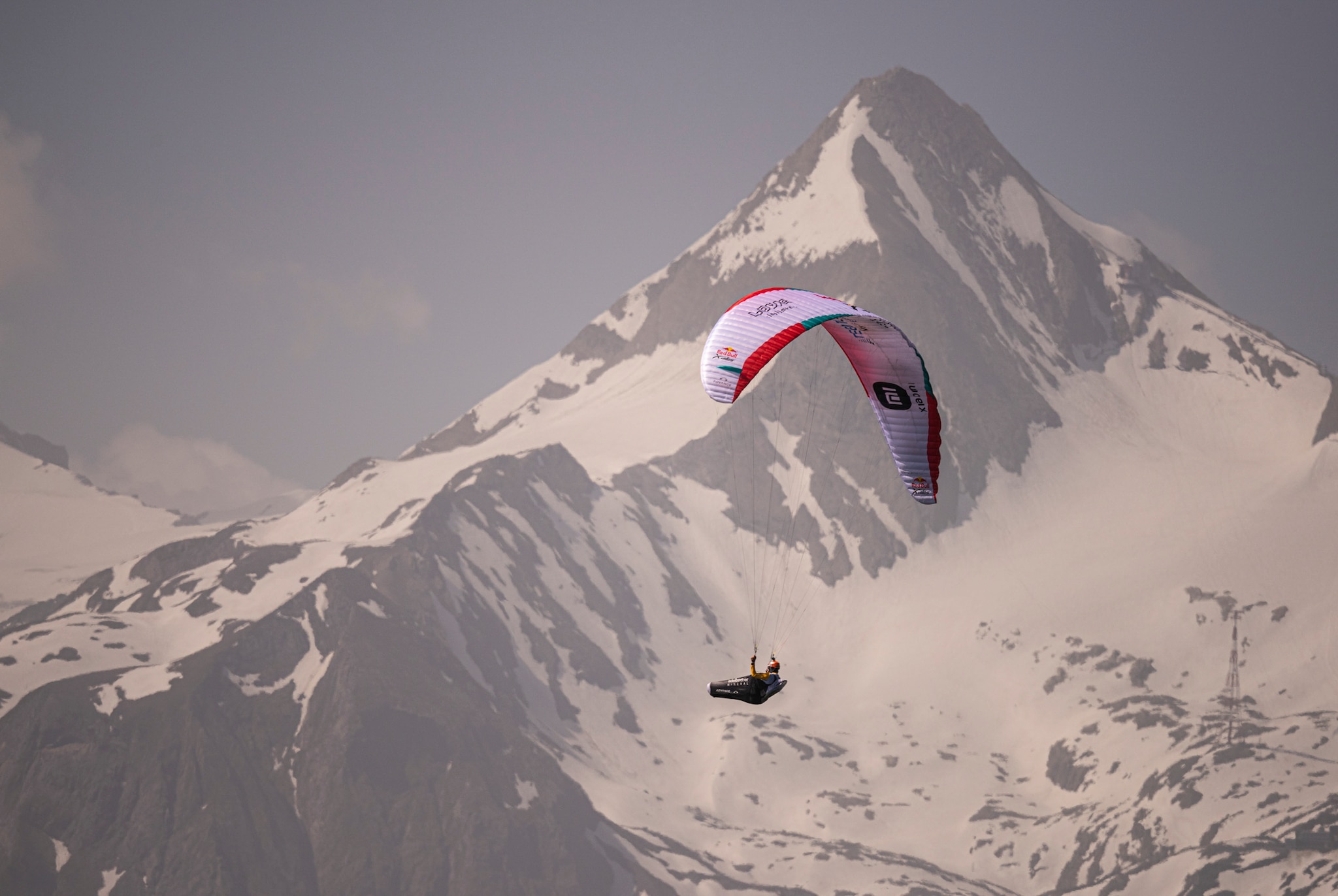 The Running Man is pipped at the finish
2007 was the year that made Toma Coconea into "the running man" – this was the edition where he hiked over 1,000km. He was way ahead of defending champion Alex Hofer as he closed in on Monaco – his win looked certain. But Hofer pulled a huge 200km flight from the Ecrins out of the bag to beat Coconea to the finish line with just hours to spare. It was a nail biting day for fans watching on live tracking. One of them taking a close interest was a young Swiss builder called Christian Maurer. "I was impressed with Hofer's coolness that day!" The following year it would be his turn to beat Coconea.
Unknown rookie makes bold move south
It's 2011 and two chaser packs are converging on the Matterhorn behind Maurer and Coconea. Three are slogging up the Zermatt valley heading south, looking to tag the Turnpoint cylinder on foot and then fly back to the Rhone valley. Three others had taken the bold direct line, crossing the Monte Rosa glacier from Italy. One of them was Martin Müller who despite the overcast sky manages to tag the Turnpoint mid air and continue north to Visp. The other athlete, who'd only been flying six years, did something even more amazing. An unknown 27-year-old rookie – and wildcard entry – he took the Turnpoint mid-air, turned south, landed high on the mountain, crossed back into Italy, then flew the direct line to Chamonix. "No one had tried this before," noted fellow competitor Jon Chambers, in his book of the race, hanging in there. The athlete's name? Paul Guschlbauer.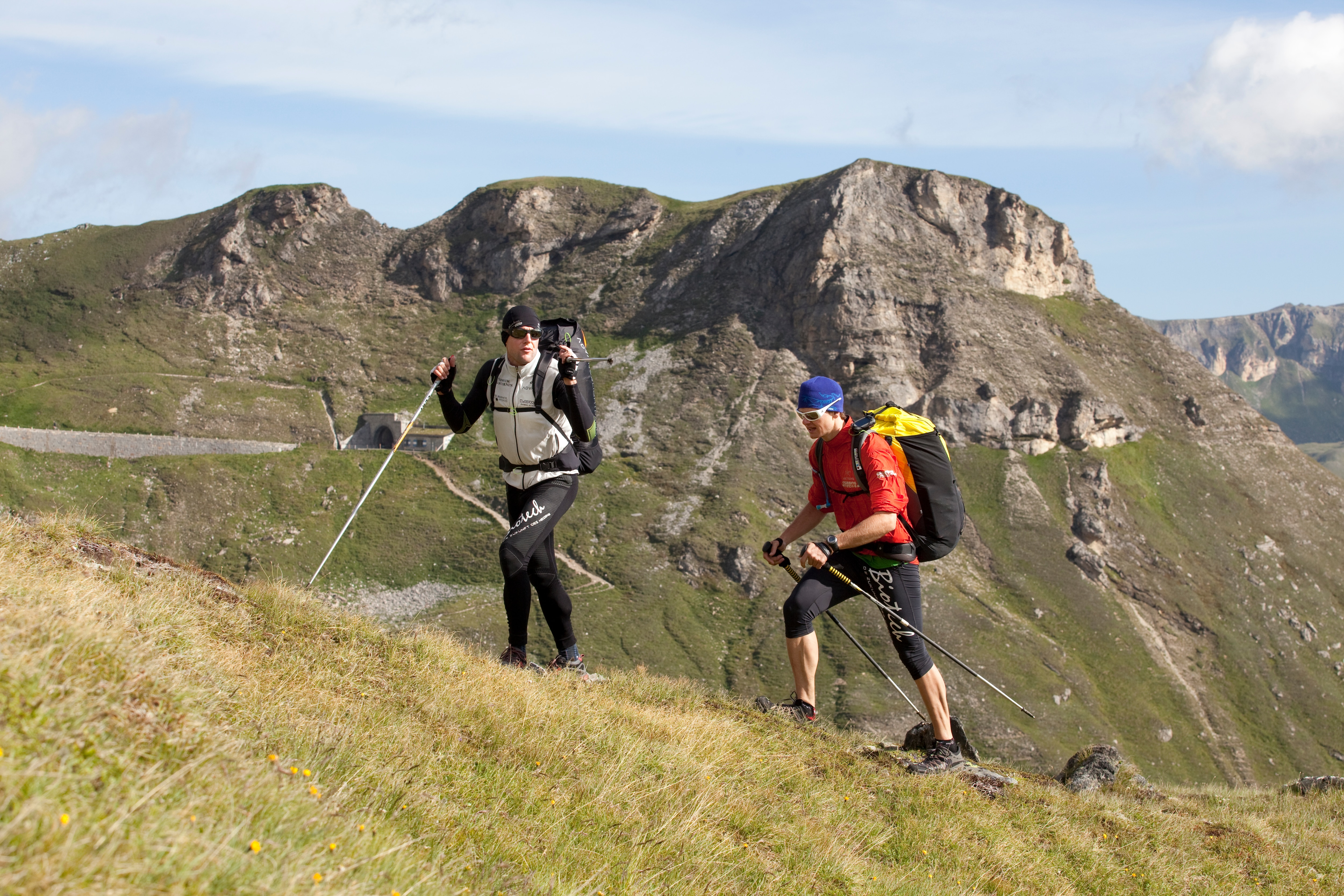 Maurer's Magic Move
2011 was also the year Chrigel Maurer had one of his most memorable moves (and there's a lot to choose from!) It was from the Casatti Hut near Bormio all the way to Herbriggen, near Zermatt – 220km with two flights. "That move looked perfect, because the other athletes in the south were in stable air and others in the north were in föhn and turbulence," recalls Chrigel. But he confesses it was pure luck. He'd meant to cross the Stelvio Pass but took the wrong valley, ending up further south. Even with the 24 hour penalty he got from hitting restricted airspace, he still won the race that year by two days – helped by this epic flight.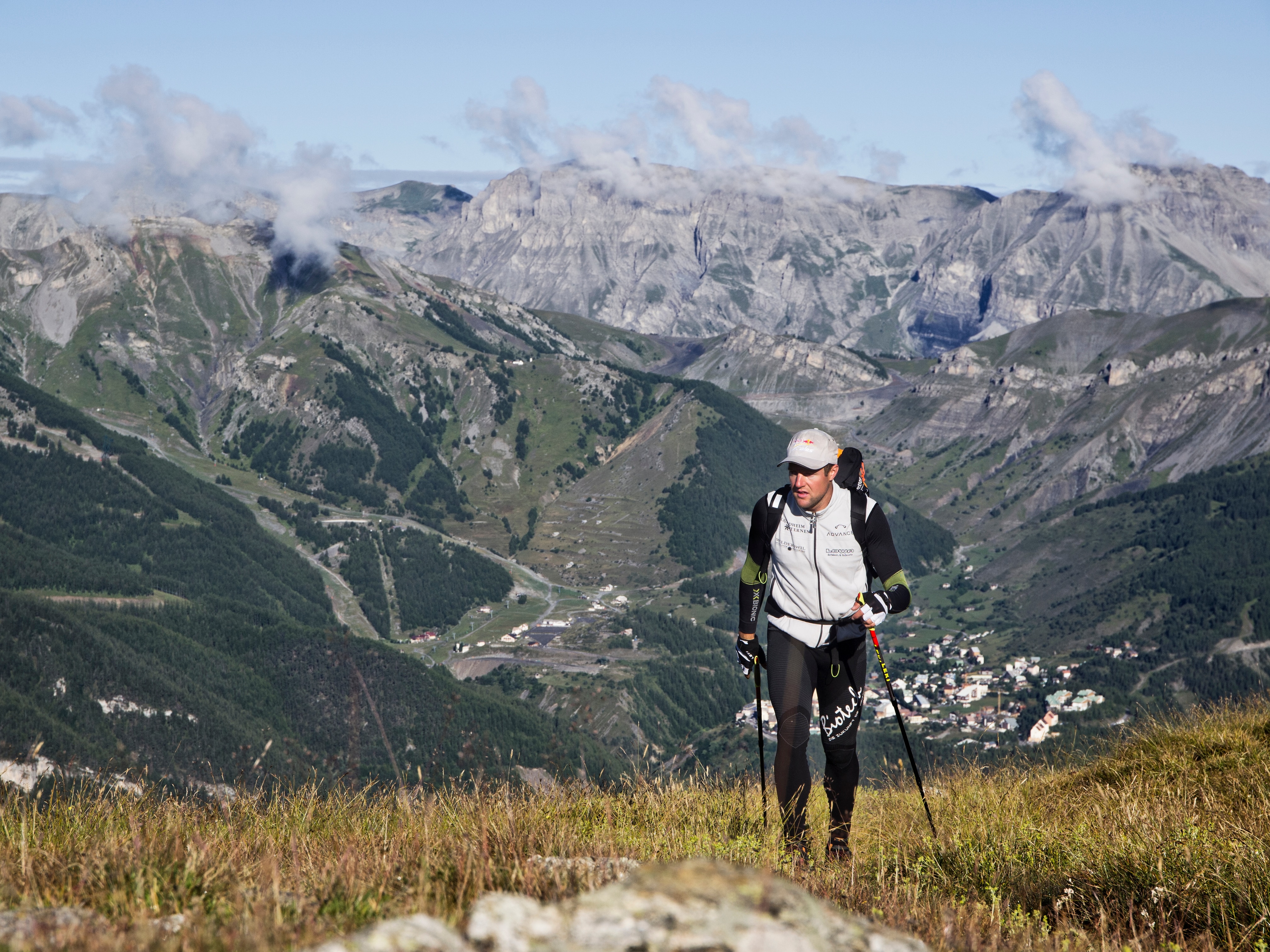 The day of the five passes
In 2013 British athlete Jon Chambers found himself flying in the same thermal as French athlete Clement Latour near the Oberalp pass in a battle for second place. Antoine Girard was not far off. The obvious line was to continue over the pass, which is where Latour and Girard headed. But Chambers broke away south and headed for the north-facing slopes. "They had no idea what I was doing. But while they got stuck on Oberalp, I went 5km south and cruised convergence to the Furka pass. I called it the day of five passes, I crossed five major ones and I got to Interlaken in second place after covering 150km with one massive flight and one little one," recalls Chambers. Latour and Girard eventually caught up with him in France.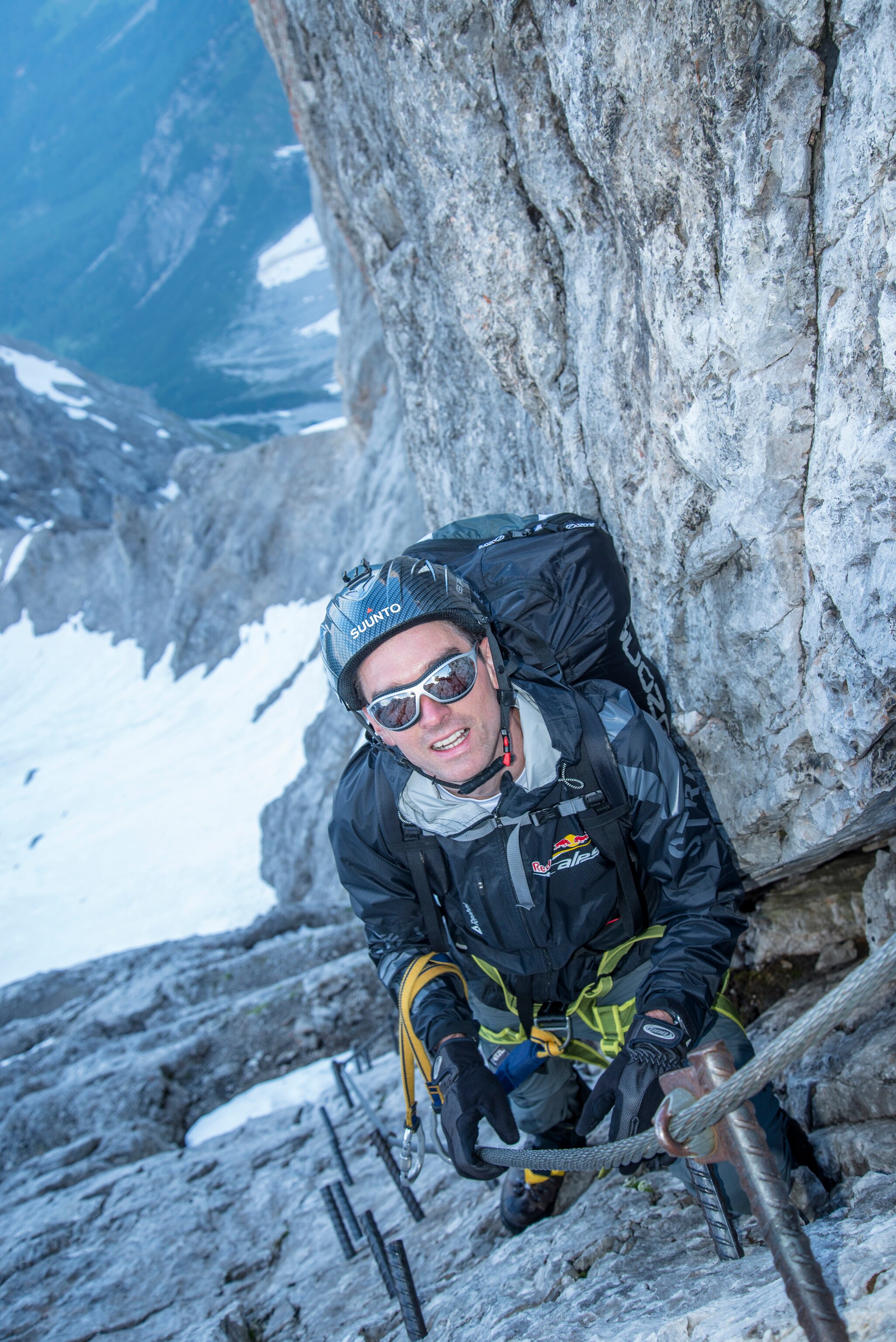 Nick Neynens busts through a Swiss col
"I was trying to catch people up," recalls Neynens who'd had a disastrous start to the 2015 race. The options were to follow the others on foot, at right angles to the course line. Or keep trying for a thermal to get over a col between Zinalrothorn (4,221m) and Obergabelhorn (4,063m). "I tried for ages, soaring around these snowy peaks I was trying for ages and in the end I had to give up, I thought, I can't do this all day." But just as he was resigned to giving up, he got lucky and found some lift. "I got just high enough to go for it. I never knew I was going to make it until I was over because just before the col the wind was trying to push me back so my groundspeed went down and I was sinking. I had to find my speed bar to be able to push it and get over. It was pretty emotional once I made it to the other side." The shortcut saw him save 60km and leap several places in the rankings.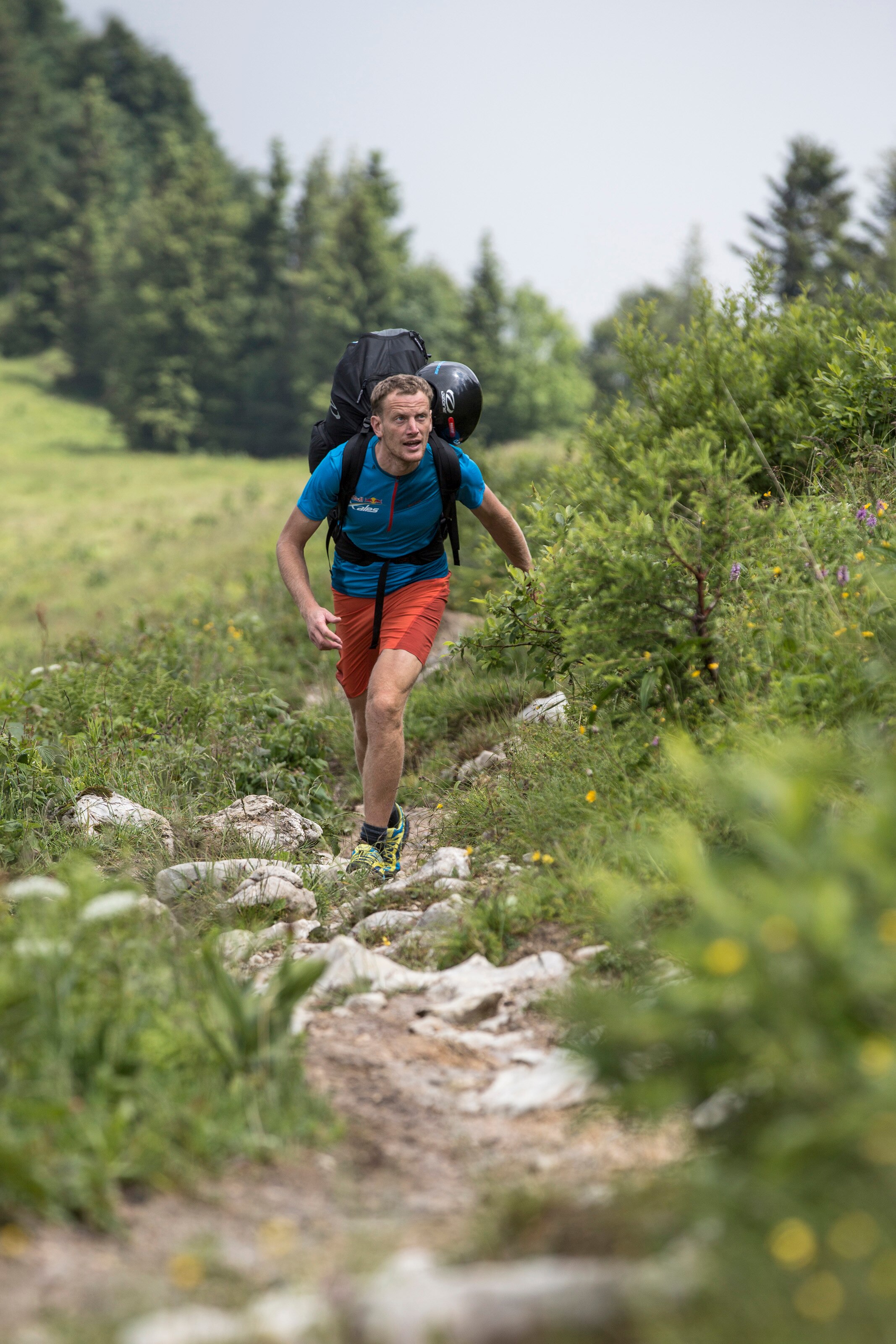 Gavin McClurg takes the Haute Route into the top 10
Another athlete to succeed in taking a direct line over the Swiss mountains that year was Gavin McClurg. He takes up the story: "At the end of day seven I could barely walk. My feet were absolutely destroyed. I had blisters on top of blisters. I landed around 6pm near Bellinzona in vicious winds, just a few minutes after Tom de Dorlodot had crashed and had to be helicoptered to hospital.
We needed a big move, and fast. My plan was to fly directly to the Matterhorn. It was high risk. If I bombed out, my race would essentially be over, but if I pulled it off…? The next morning, I climbed nearly 2,000 meters, launched and turned west to Zermatt. It was some of the sketchiest flying I've ever done, hammering into one strong lee side climb after another. At one point I pushed through a col with less than 50ft of clearance with barely any forward progress into the Saas valley. As I tagged the Matterhorn Turnpoint I got a text from my supporter Bruce: "Skipper DO NOT COME BACK DOWN TO THE RHONE!" The valley winds were cranking, and everyone was getting drilled. It took several attempts and some of the worst beat-downs I've ever experienced but eventually I got tall enough to escape the Zermatt valley going directly west, over the high terrain. A couple hours later I was floating over Verbier in beautiful air, seven hours into the most intense flight of my life. I landed near Orsierres, 180km down the course line from where I'd started, in 7th place. I'd jumped 11 positions in one flight and guys who had been 160km ahead of me that morning were now less than 20km ahead."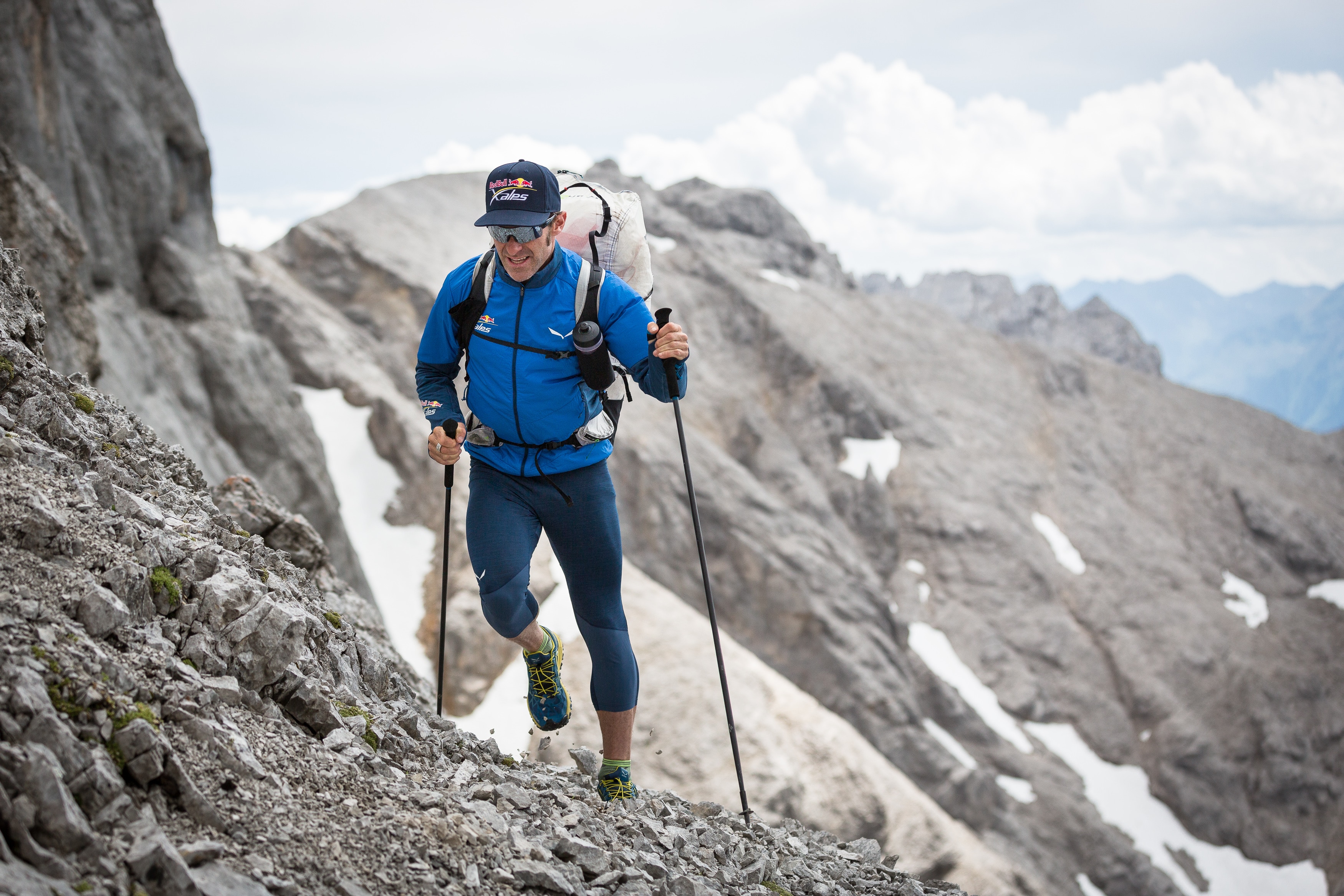 Manu Nübel's 200km flight to 6th place in 2021
When it comes to heroic comebacks in the last hours of the race, there's no shortage of contenders. Think Paul Guschlbauer's heroic save in the Alpes Maritimes in 2015 where he took a disastrous westerly line, fell back, then made the hike and flight of his life to scrape into third place just ahead of Antoine Girard. But still, it's hard to beat Manuel Nübel's 200km flight on the second to last day of 2021, which he followed with a 50km hike. He started the day in 16th place. By the end, after a thrilling battle with Guschlbauer, he lay in 6th place. "I couldn't imagine a crazier finish," he said.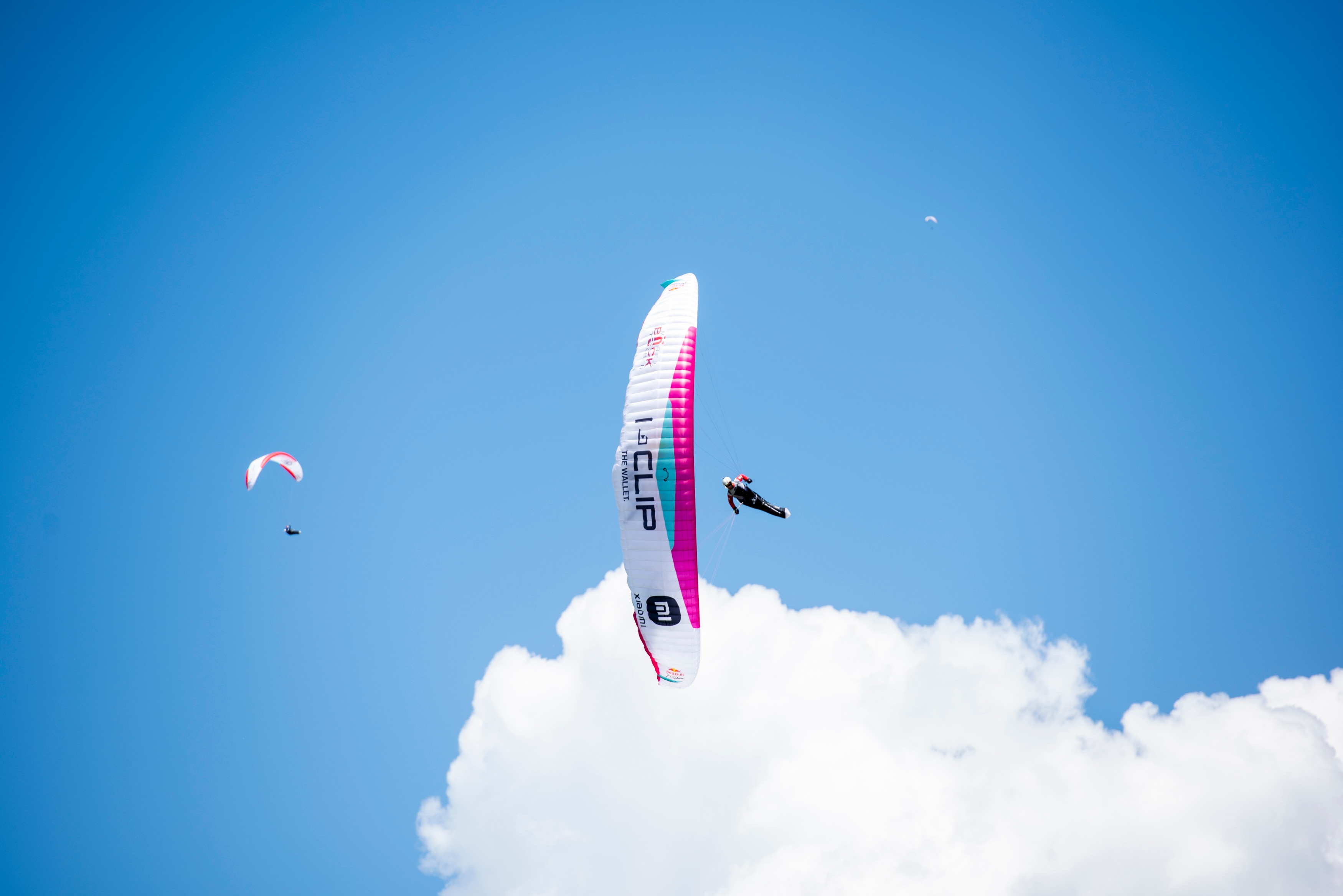 Top image © zooom / Sebastian Marko