This great advice turned out to be crucial today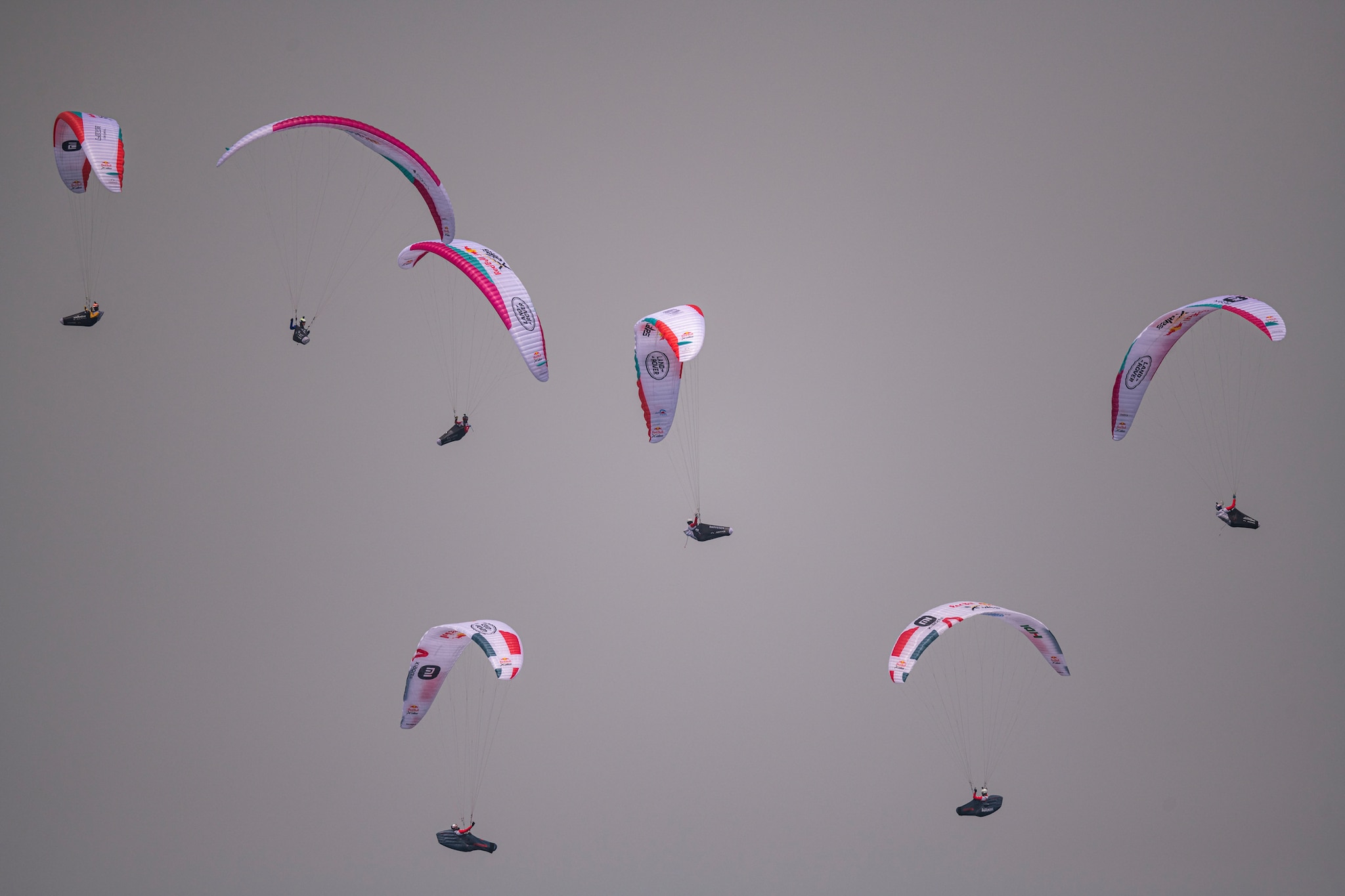 Even the race favorites, Chrigel Maurer (SUI1) and Maxime Pinot (FRA1) can make mistakes. This clearly happened today at the end of an eventful first racing day.
During the afternoon, Chrigel wasn't seen in the lead, as many had expected him to be. The race champion prefers to be in front, where he is not distracted by the actions of others and race alone.
He made some mistakes today, but being in a hurry to get up the mountain for his last flight, Chrigel did not elaborate on them. Race expert and former athlete Tom Payne said: "Chrigel certainly made a couple of - very rare for him - mistakes today. Maxime's boldness and confidence really paid off, and Max's decision to hike up to fly down to Wagrain was brilliant - which is why everyone else copied it."
However, Maxime Pinot (FRA1) managed to gamble away his lead by taking off too soon, too low. "Terrible mistake by Max," said Tom Payne. "He rushed off and glided well off course line. Markus Anders showing what Max should have done."
That just shows the hard truth of Tom de Dorlodot's (BEL) wise words at the press conference on Saturday. When asked what he would advise to Tommy Friedrich (AUT3) and other rookies, he said: "To go fast you have to go slow." Even veterans will do well to take that advise.
Today also proves how exciting - and punishing - the Red Bull X-Alps is, said Tom Payne. "They say that the early bird catches the worm, but this is a case of the second mouse getting the cheese."
It's a race on the ground now, the athletes positioning themselves for the night and for the day to come. Some in the lead are already seen walking up the impressive flanks of the Hochkönig mountain range, including Tobias Grossrubatscher (ITA2).
They have to stop moving at 10:30pm until 5:00am tomorrow morning. They can then walk again, but are only allowed to fly at 6:00am. It will be exciting to see who made the right decisions tonight and will take advantage of good flying conditions tomorrow.
See the full standings and stats of day 1 now on Live Tracking.