Getaway on the straight-away
Chrigel makes another move to push ahead, but the chasers are teaming up to draw him back in.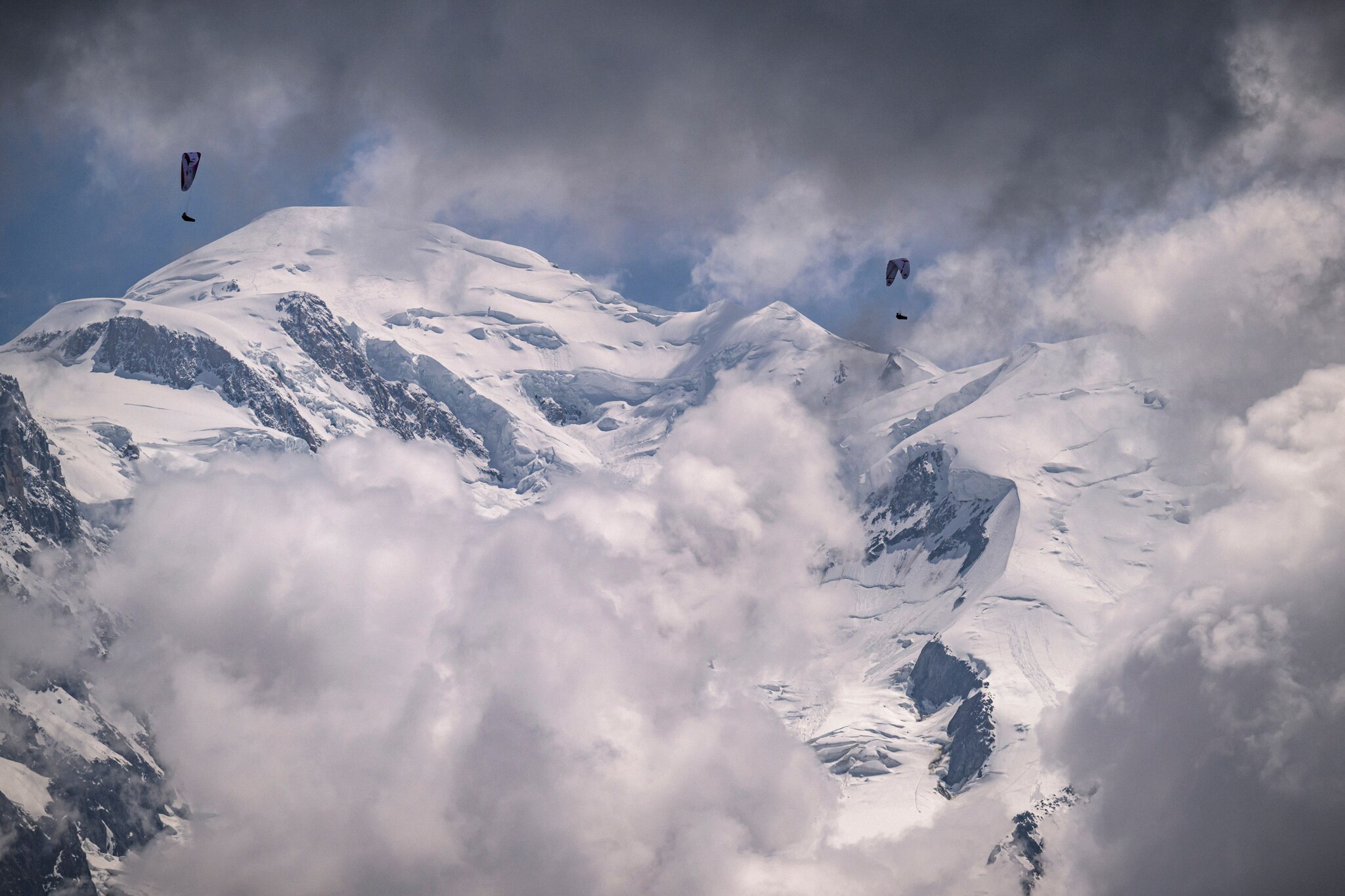 There has been a tense race at the front all morning. Chrigel Maurer (SUI1) started the day early with a hike along the East end of the Aosta valley. He launched but conditions weren't as good as he hoped. He landed up high some time later and waited.
Max Pinot (FRA1) hiked early to a launch to the West of Aosta, while Paul Guschlbauer (AUT2) and Pál Takats (HUN) shared a hike even further West before launching. When Paul and Pál were in the air, they were joined by Damien Lacaze (FRA2) and Patrick Von Känel (SUI2) forming a gaggle. The gaggle caught up to Max and was joined by Tim Alongi (FRA4).
This super-group of athletes was now able to work as a team to fly fast – right on Chrigel's tail. They tagged Turnpoint 11, Dufourspitze, in no time and closed the gap on Chrigel to around 15km.
Towards the back, Laurie Genovese (FRA3) took to the air and accelerated away from Junming Song (CHN) – who was hiking up to a launch at the time. She took things a little easier yesterday after some intense hiking – and using her Night Pass. Launching from above Lermoos, she cruised her way towards Turnpoint 5, Piz Buin, before landing and beginning the hike up to the Turnpoint from the North. Another elimination will happen at 06:00 tomorrow, so the battle at the back will become more intense as that deadline approaches.
Logan Walters (USA1) arrived at Turnpoint 7, Frutigen after conquering the crux of his route. His supporter, Reavis Sutphin-Gray, said: "The next hour would be critical." Logan made it to the Turnpoint and began his hike up to Turnpoint 8, Niesen. We wait to see if he hikes all the way, or if he has the chance to launch half-way up like some athletes have done in previous days.
We can't remember how many times we've thought "this is Chrigel's move" during the first few days of this race. With everyone watching him so closely – both us and the athletes – will he be able to extend his lead?
We can only speculate. What we do know is that there is a fast, determined group chasing him down.

Top image © zooom / Sebastian Marko