From landing in a princess' garden to landing in a tree
Here are 7 unexpected things from Red Bull X-Alps history. We also gave them grades, because we could...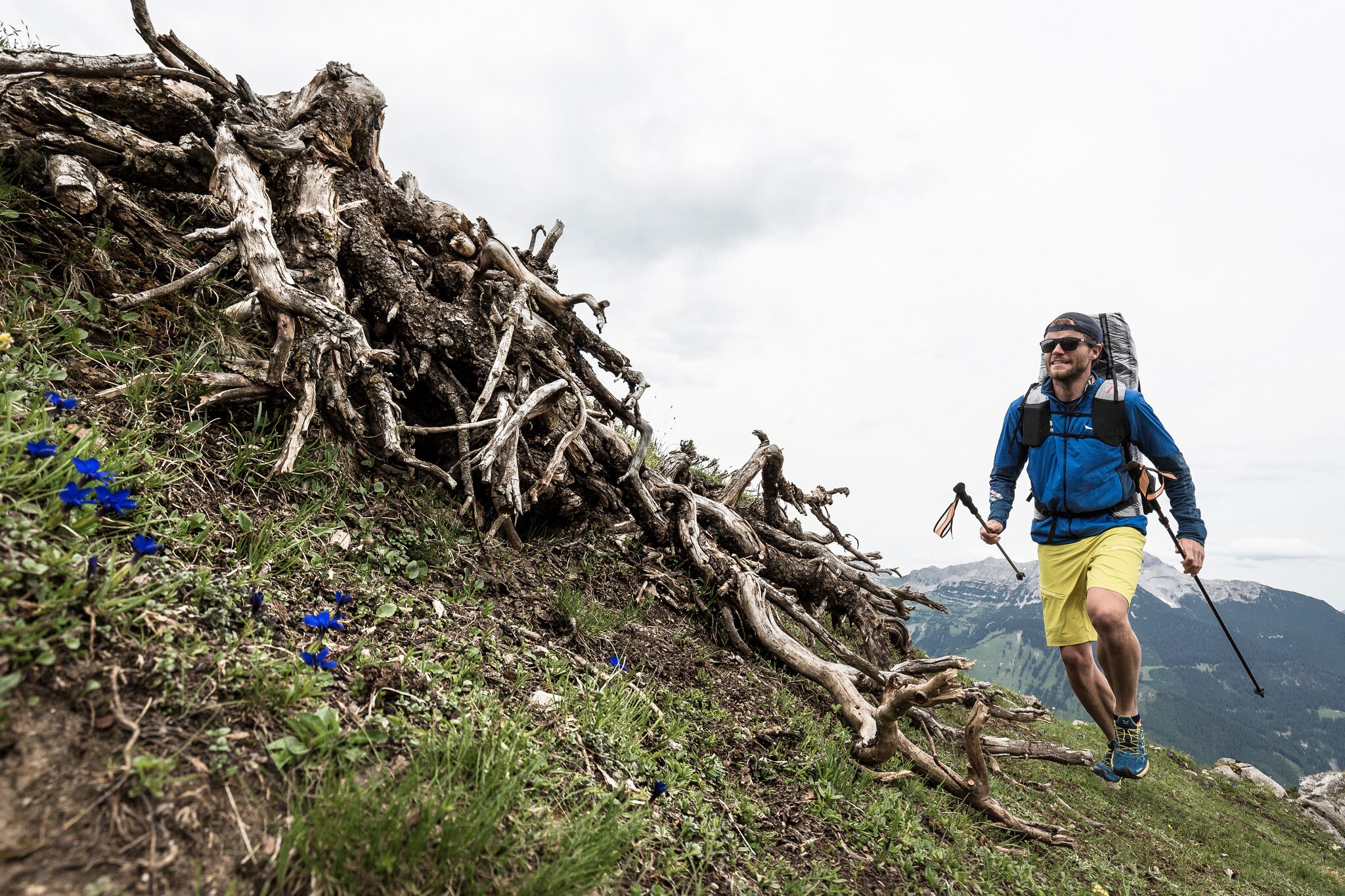 Stephan Gruber lands in Princess Stephanie of Monaco's garden
What happened: Coming into land near Monaco, Austrian athlete Stephan Gruber thought he'd spotted the perfect landing. Unfortunately it was Princess Stephanie's garden and he soon found himself face to face with a well-armed security guard – and an elephant. "I thought I'd landed in Africa," he recalls.
Score: 10
The result: Gruber was taken in for questioning by local police before race officials cleared up the matter – and then handed him a 48-hour time penalty.
Gavin McClurg gets served cat food
What happened: After a particularly brutal day three during the 2015 race Gavin McClurg dove into his van looking for sympathy and some dinner. He got neither. "Ben and Bruce served me a can of cat food on a nice white plate. I was told to stop being a p*&@! and get going!"
Score: 8
The result: "We never stopped laughing for 10 days."
Will Gadd meets his nemesis
What happened: Suffering blisters and battling heat exhaustion during the first ever Red Bull X-Alps in 2003, adventure legend Will Gadd decided to take a nap on the grass and passed out. Big mistake. It turned out to be a nest of fire ants.
Score: 8
The result: "Yes, I had passed out directly on a nest of them," recalled Gadd a while back. "For two hours. Those bites itched for weeks after the race." He added: "I have done difficult expeditions all over the world for more than 30 years, but no two weeks of my life has ever been as downright painful, dangerous and flat-out mad as racing in the Red Bull X-Alps."
Kaoru Ogisawa lands in a tree on his first take-off
What happened: Athletes can sometimes take years to prepare for the Red Bull X-Alps. For veteran Japanese athlete Kaoru Ogisawa, it nearly ended before it began in 2013. On the first take-off from the Gaisberg he had a bad take-off and landed in a tree, in front of everyone.
Score: 7
The result: Fortunately, Ogisawa was unhurt but his pride – and his wing – were shredded. The wing he managed to replace, but the pride took a little longer to return but he managed to keep going and finished in 16th place.
Athletes battle through a snow storm on the Dachstein
What happened: The Red Bull X-Alps takes place in the middle of the summer for a reason – but sometimes Mother Nature doesn't play ball. During freak conditions during a previous Red Bull X-Alps, athletes found themselves caught out in a bitter snowstorm while ascending the Dachstein mountain in Austria.
Score: 7
The result: Athletes have to carry mandatory equipment for every situation and are some of the toughest adventurers you can meet. Naturally, they took it all in their stride…
The heated argument between supporter and athlete
What happened: The relationship between an athlete and his supporter is usually one born of 100 percent trust, friendship and loyalty. Unfortunately, like a marriage, the relationship can also turn sour, as South African athlete Stephan Kruger found out in 2015. Things didn't get off to a great start when he and his supporter discovered they had lost their wifi device, their only means of planning their route. That was before the race got going.
Score: 6
The result: After one particularly long and grueling day hiking and flying, Stephan's supporter turned to him and said: "why don't you quit?" Needless to say, things didn't improve after that.
The guy who just kept going
What happened: As if two weeks of hiking and flying across the Alps wasn't enough. With hours before the clock stopped in 2015, American adventurer Dave Turner signaled he was going to carry on anyway to Monaco – to complete the odyssey. In a Facebook post he wrote: "The adventure still continues for me."
Score: 7
The result: Turner eventually made Monaco a few days later, long after everyone else had left for home.
Photo by © zooom / Harald Tauderer