Foul weather hits the front pack
It was all in the forecast. Early afternoon in Switzerland the weather would take a turn for the worse. And it truly has.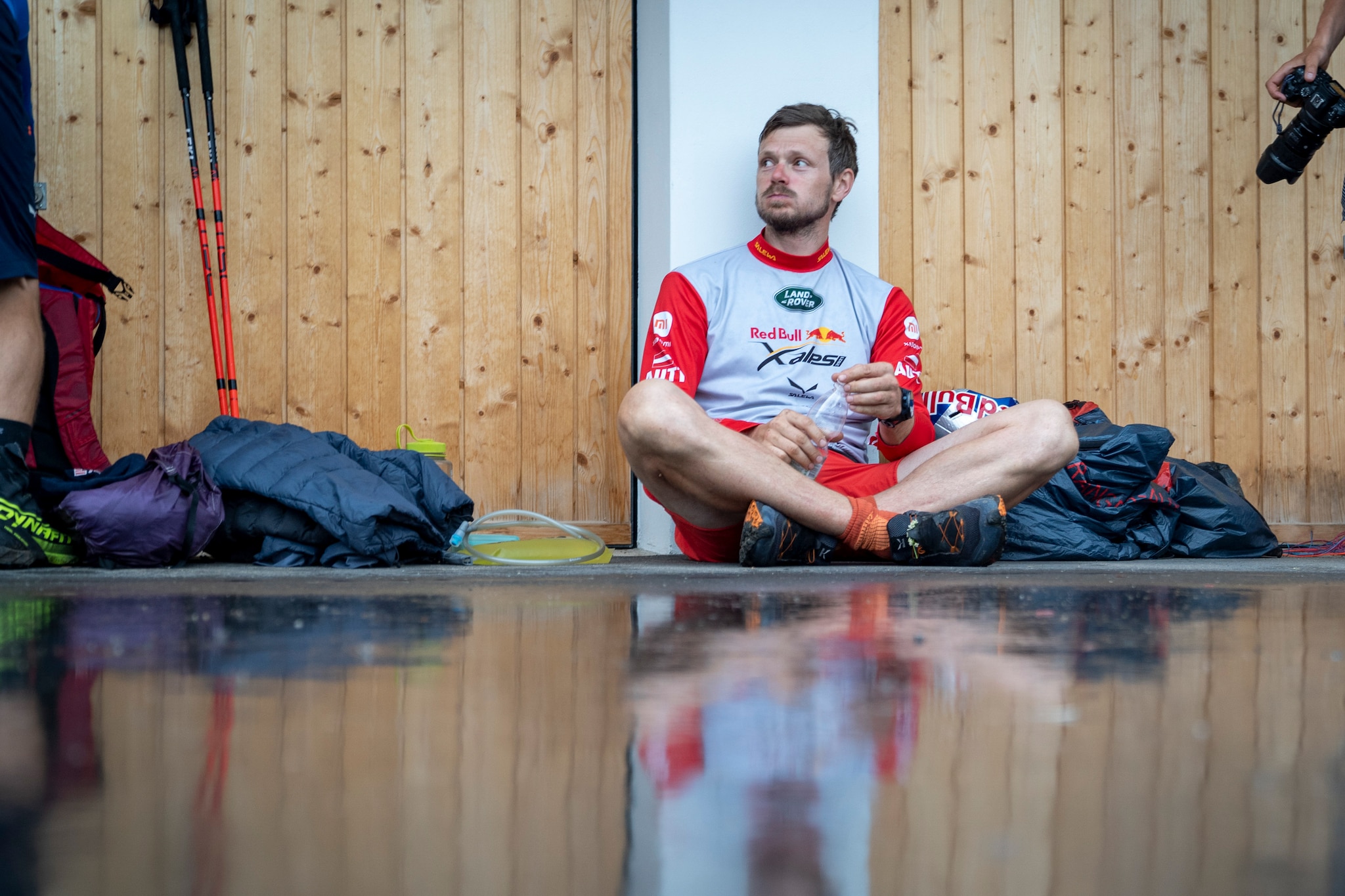 Chrigel Maurer (SUI1) and Patrick von Känel (SUI2) are still together. The contender will just not let go of the champion. They were seen hiking up the Furka pass together, surely gritting their teeth. Howling winds and driving rains make for really foul weather.
However, Chrigel managed to produce a smile. "Germany was better," he grinned. "Yesterday we entered Switzerland and it started to rain. Now it's raining here too." He crossed the pass into a little better weather and he flew away from his followers, increasing his tiny lead of about 10km, on his way to the next Turnpoint Fiesch - Aletsch Arena.
Paul Guschlbauer (AUT1) isn't doing any better, meanwhile. He chose an interesting line after crossing the Walensee just south of Turnpoint 6 Säntis. That was a huge gamble, giving him the option to fly along the Disentis valley.
It's a beautiful valley around Disentis, the famous skiing area. It is near the source of the river Rhine, that the athletes have crossed just yesterday on their way to Turnpoint 6 Säntis. The valley ends in the Furka pass, where the Rhône valley begins.
Paul had to land early in the valley however. He was met by strong westerly winds which did not permit him to avoid flying into airspace. He said: "The problem is the wind is pretty strong and from the wrong direction. I had to land or I would have hit airspace. It is not raining yet but just very windy."
His plan was to catch Chrigel by flying along this valley. The plan obviously didn't work out. "That wind wasn't expected. I don't have a good plan, I will just hike." So that's what he did, and he managed to bag some short flights for faster progress. He expects a window for flying later in the afternoon.
Meanwhile Damien Lacaze (FRA5) has followed the same line. That may not be such a good idea for the rookie, currently in a very respectable 11th position, seeing Paul's slow progress.
In mid-field, Thomas Friedrich (AUT3) is showing a remarkable come-back. He is currently in 15th position and flying, ahead of Manuel Nübel (GER1) who is on the same line along the valley towards Blüdenz on the way to the Rhein valley and Switzerland, but Manuel is on the ground.
At the back, Nick Neynens (NZL) is struggling. He is the only one who didn't pass Turnpoint 5 Lermoos - Tiroler Zugspitz Arena yet. He has pulled his nightpass and will have to fight hard to stay in the race ahead of GavinMcClurg (USA1) who is 31km ahead, to avoid the next elimination tomorrow morning at 06:00am.
Follow the action on Live Tracking!