'For sure it was a magic move'
Chrigel Maurer (SUI1) on last night's hike-and-fly adventure from the Wendelstein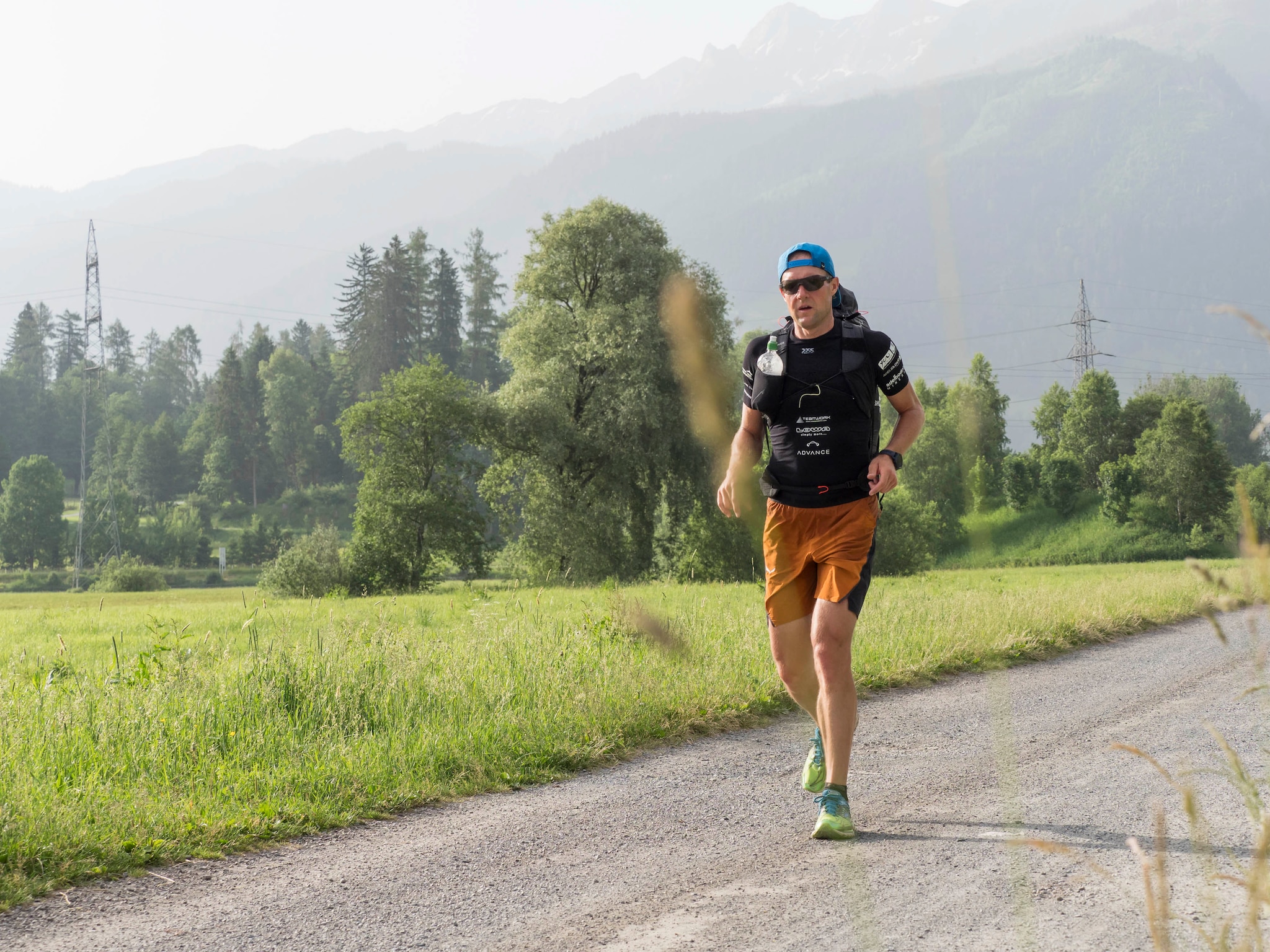 Last night Chrigel Maurer (SUI1) pulled a classic move – hiking and flying from the high Wendelstein mountain at 8pm. He was in the air for an hour, and this move has put Maurer 20km ahead of the other athletes
Race reporter Tarquin Cooper caught up with Chrigel Maurer (SUI1) at 8am while hiking this morning and asked Maurer about his magic move last night.
"It was for sure a magic move yesterday," Maurer said as he hiked with his supporter Thomas Theurillat towards this morning's take-off.
"I took off at 8pm and I had no idea what would happen, I thought I would fly down. But there was still some breeze, and at the start I was pushed down in sinking air at 6/ms and I thought, 'Oh no, all that hiking was for nothing'. But then it changed and I was very lucky to get a nice climb."
Once in the air he found he had good lift and he managed to fly along the course track for 45 minutes. "Then at 8.45pm I got another 4m/s climb and it was just magic. But then I had to push as I had to land at 9pm and I was always climbing, with a strong backwind."
Race rules mean athletes must land by 9pm or face a time penalty. Maurer needed to get on the ground, which he did. Once there, he was greeted by an old friend who lives nearby.
"Sebastian Huber's old supporter came and brought me a beer, and then my team was very quick. It was nice to see old friends. I spent a 20-minute break, it was brilliant." Sebastian Huber is a former Red Bull X-Alps athlete who competed in previous editions of the race.
Maurer added: "I flew in this one last hour I guess 20 minutes in one good glide at 60kph. It gave me a lot of important distance. The terrain there is not so nice, it is not easy to hike or to find take-offs. And I was so happy to land on a good place.
"For sure I was not expecting that long flight and I was super happy to land there safe. With the forest and the time pressure it was not easy to handle."
Later on launch we got a rare glimpse into the mind and preparation of Maurer's supporter, Thomas Theurillat. A sports psychologist and mountain guide Theurillat pulled a small book from his pocket and started to work through the neat checklists inside.
The page he shared with us was about preparing for a big flying day, and had several bulletpoints, that read:
At the start for a big flight
All is good? Flow?
Max/Min questions?
What does [the day] need from me?
Airspace / Nature reserves
When is it better than expected?
Team discipline: what then? 2StepsAhead
Theurillat is famous for working hard to relieve all the pressure from Maurer's shoulders, allowing him to simply focus on the flying and hiking. This is clearly one of the ways he does that.
Don't miss a single step of him on Live Tracking!