The day may have been a bit slower to start than some of the athletes expected.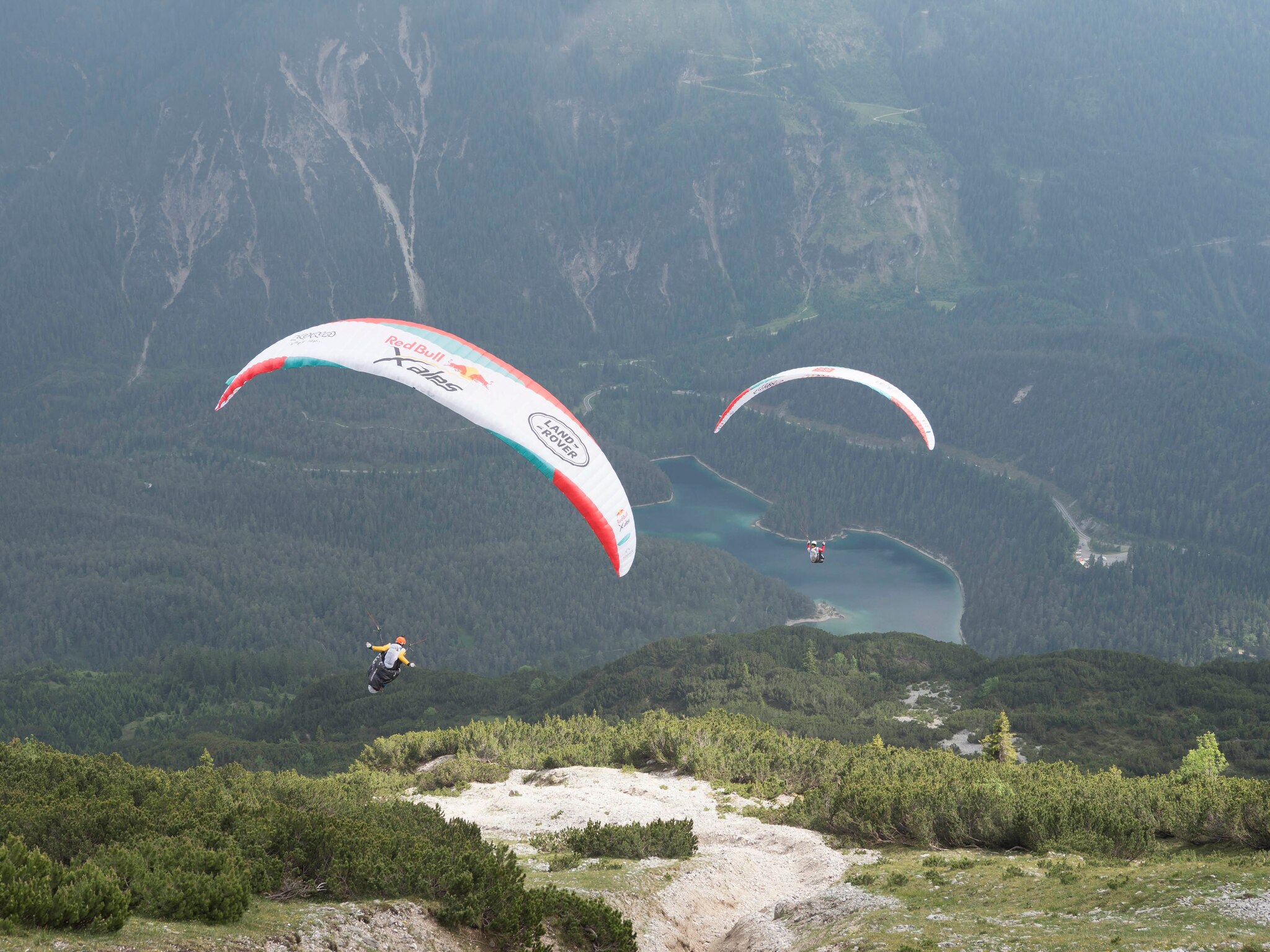 After an early start this morning, athletes, among them Chrigel Maurer (AUI1) and Patrick von Känel (SUI2) are finally flying. They expected the conditions to be good for flying early, but it has turned out to be a slow start.
The top twelve athletes are now flying, which is anyone who has made it beyond Turnpoint 5 Lermoos - Tiroler Zugspitz Arena. Except Toma Coconea, the running man, who is still running up the flanks of the Grubigstein skiing area.
Flying is proving to be not easy though. While Patrick and Chrigel were flying together at up to 2500m for a long time, Patrick managed to stay airborne and get away, while Chrigel flew a bit more south and landed. He had to hike back up again and is now chasing Patrick at a few kilometers distance.
The next challenges for the Swiss athletes they will be well aware of. They are flying to their home turf Switzerland and the pair live only about 20km from each other along the same valley.
As Chrigel's supporter Thomas Theurillat said: "We are still fresh and motivated. We think the warm up the first three days was good. We are more or less where we dreamed about being. With strong legs and a lot of good ideas, But we also know that it is important not making mistakes, not getting a penalty in airspace."
Thomas sent a warm message to all English speaking followers from north to south: "It's a huge honor to know that from the north, Annecy and Wales, down to Marrakesh in Morocco we are supported. Thank you for following us and have a nice day!"
Apart from airspace and regulations, the athletes will have to cross the wide Rhine valley that marks the border between Switzerland, Liechtenstein and Austria. A wide valley is a challenge for athletes, especially if they can't get up very high and fly across it. A valley usually produces less thermals and updraft.
Besides, it is not allowed to fly low over roads and built-up areas, for obvious safety reasons. If they would make a mistake they would land on top of a house or highway.
The athletes will be looking to cross the valley at a narrow point south of Vaduz, where it's only a three or four kilometer stretch to the mountains on the other side. If they succeed that will put them within easy flying distance of Turnpoint 6 Säntis. If not, the hike will slow them down and give the chasing pack, among them Aaron Durogati (ITA1) and Benoît Outters (FRA2).
Make soure to follow the field on Live Tracking!