Pushing their limits in the shadows of K2 with Tom de Dorlodot and Horacio Llorens.
Red Bull X-Alps athlete Tom de Dorlodot and multiple paragliding world champion Horacio Llorens have both experienced some memorable flights in their careers but their latest aerial adventure was one of the most extraordinary.
Spending four weeks on the Baltoro Glacier in the heart of the Karakoram mountains in Pakistan in July 2022 the duo made several 100km flights during their attempt to break the paragliding altitude world record, previously set by four-time athlete Antoine Girard.
Their adventure to "one of the wildest places on earth to fly a paraglider" was all captured for the new Red Bull TV film Flying Between Giants, out now.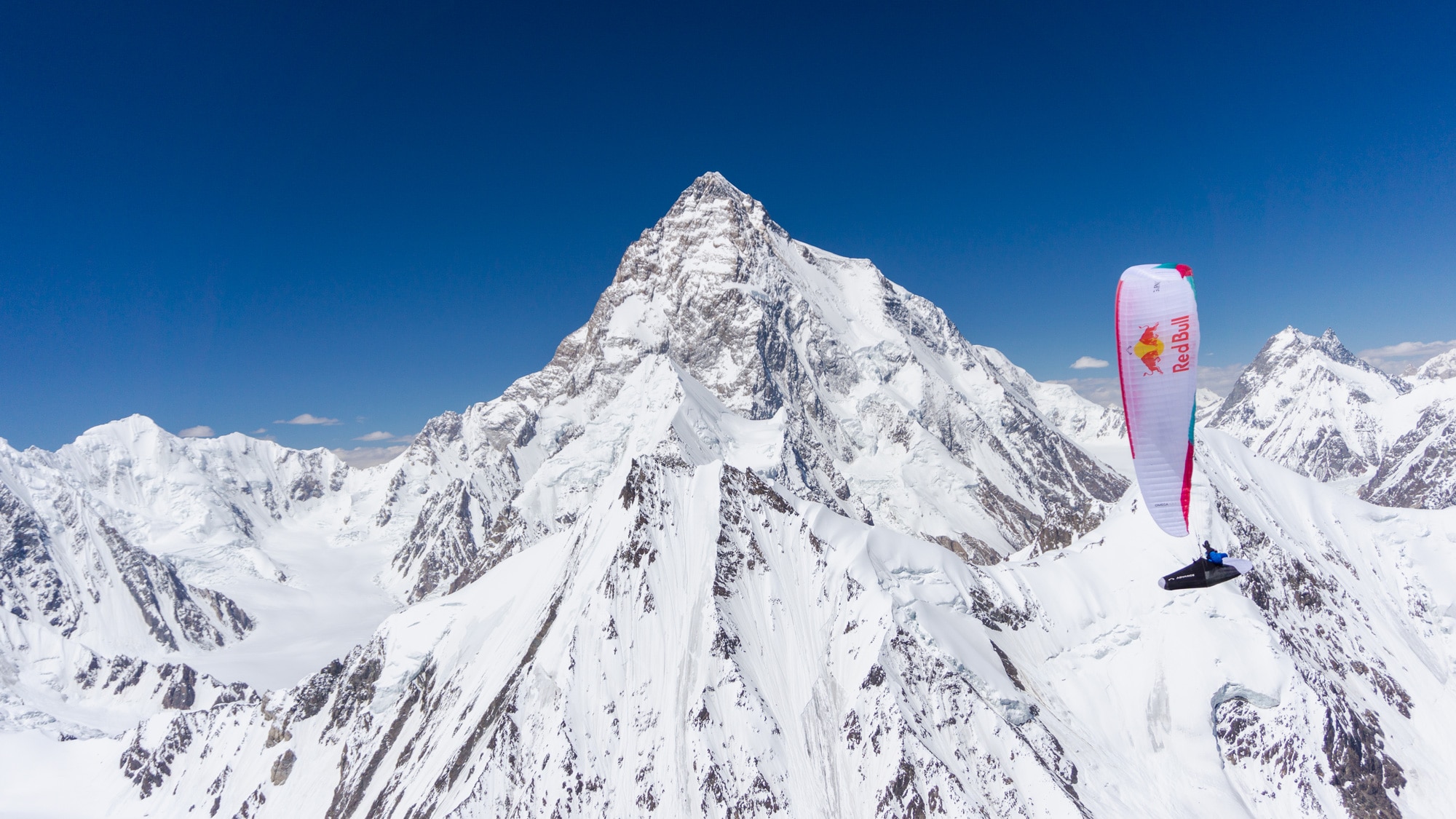 Standing at 8,611m, K2 is the second highest mountain in the world and Llorens and De Dorlodot's goal was to become the first people to fly to the mountain and then wind soar its flanks to above the summit.
De Dorlodot's mentor, the Spaniard Rámon Morillas, who flew to 7,821m in 2009, also joined them for the first three weeks. De Dorlodot explains: "The mountains are so big. It's so wild. We climbed to 7,500m on K2 and we could see all the way into China and Nanga Parbat, 185km away. We could see the Siachen glacier and mountains for as far as you could see. This was really special."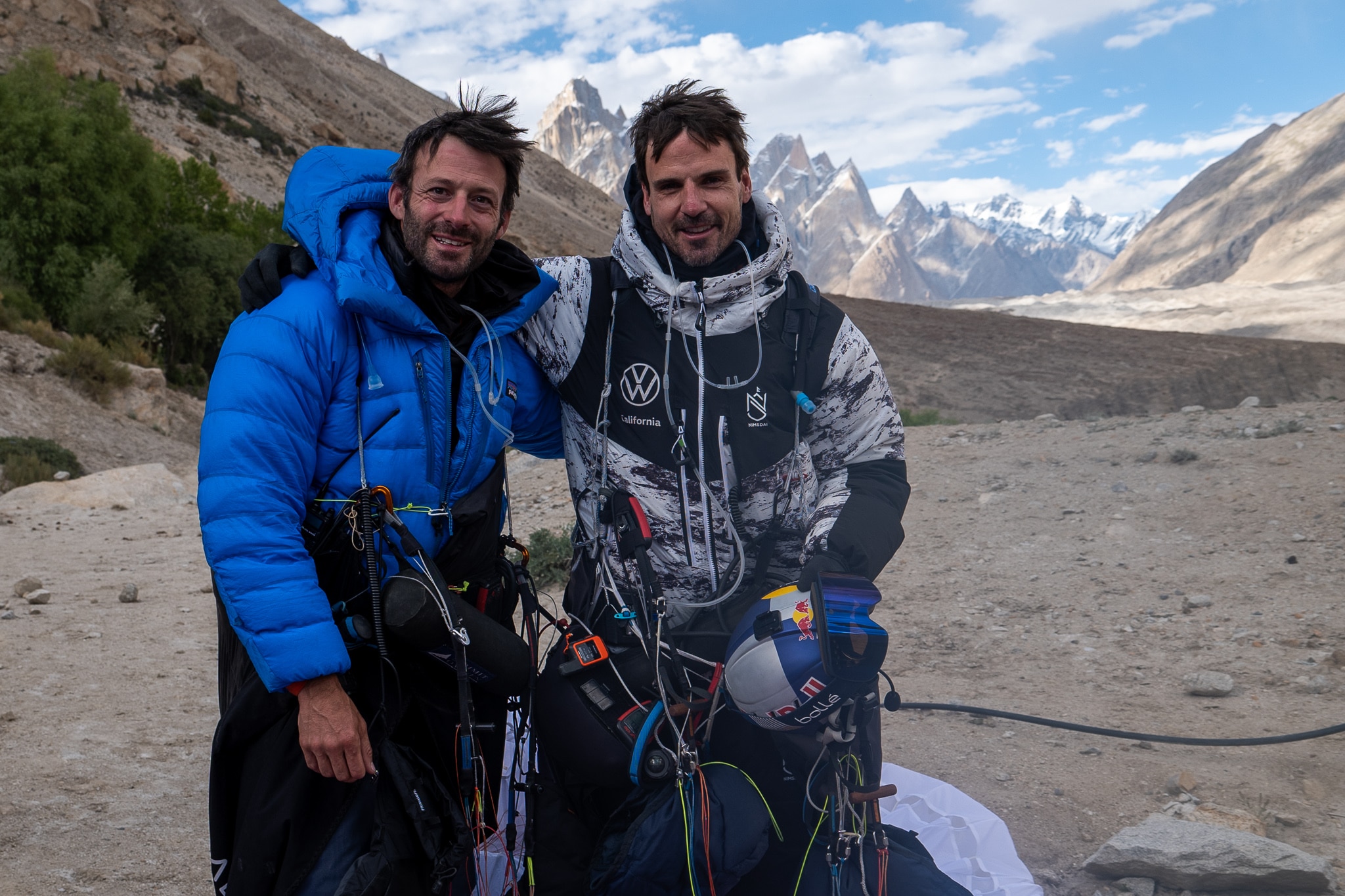 The nature of flying in the Karakoram region is hugely committing – with no safe landing options on the mountain the only option is to fly 100km out and back every time. Tom and Horacio spent months meticulously planning the trip, down to the last detail. To achieve the altitude record they needed strong 35-45km winds to soar up K2's slopes, what they got were perfect blue-sky flying conditions but no wind, making the record impossible. However, both are philosophical about what they achieved.
On the final day of the trip though they took off for one of the most spectacular high-altitude flights ever recorded in the Karakoram region, a seven-hour journey they dubbed 'Grand Slam'. "This big flight was incredible. We flew Trango, Muztagh Tower, K2, Broad Peak, Gasherbrum. But we were not even trying to do that! We were trying to fly as high as possible. We spent an hour and a half on Broad Peak. We spent a lot of time on K2," recalls Tom "It was amazing to fly there and share the adventure with Horacio."
Watch the documentary about this incredible adventure on Red Bull TV here!
Top image © Rámon Morillas / Red Bull Content Pool