Flying as a gaggle – and then leading
Maurer makes a move after team flying all day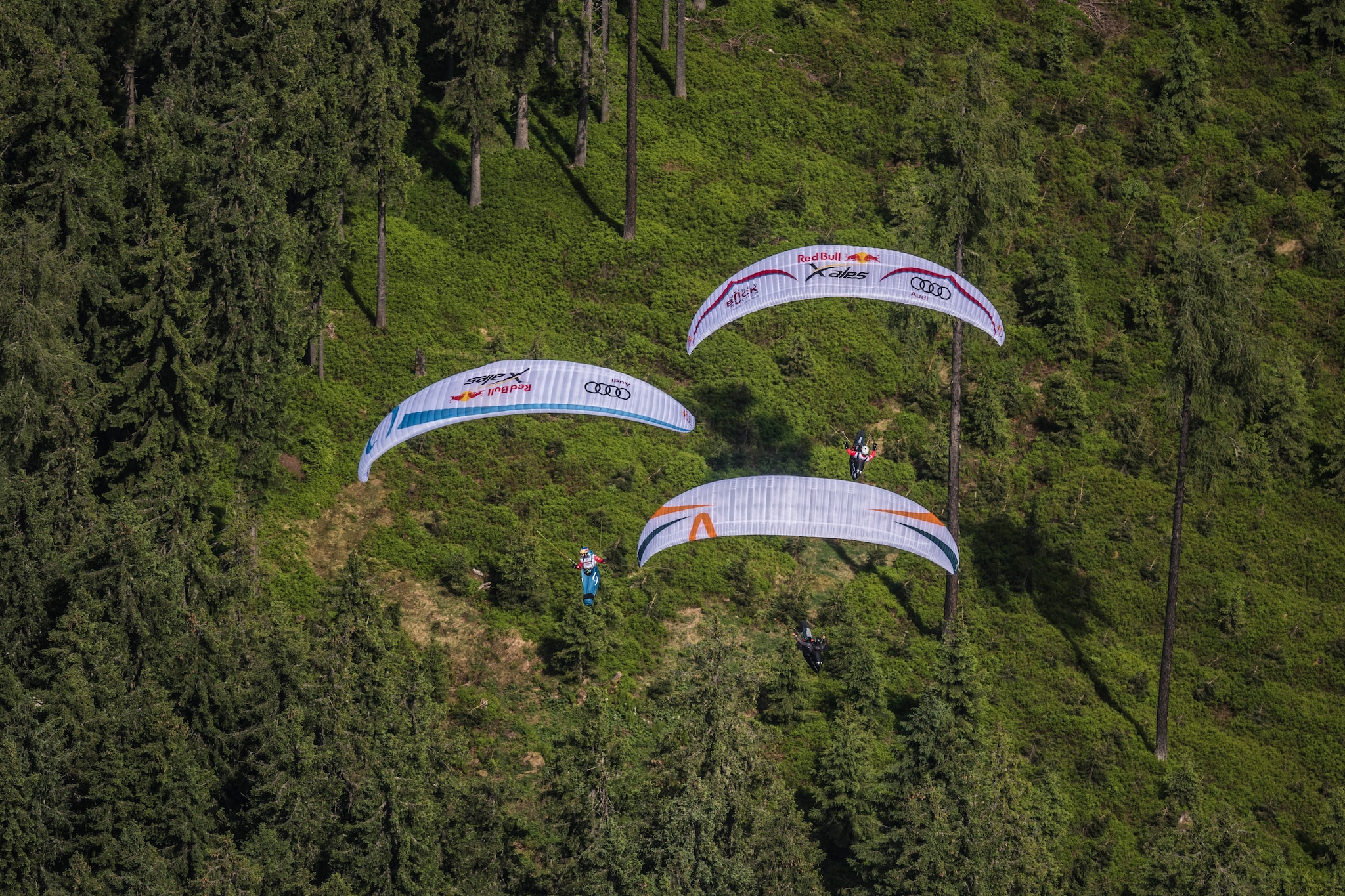 Gaggle flying is the art of flying together with other pilots. Because the lift that the pilots use to stay in the air is invisible – thermals and wind – pilots often cooperate while at the same time still competing.
Today was an excellent example of that – we saw Chrigel Maurer (SUI1), Paul Guschlbauer (AUT1) and Benoit Outters (FRA1) all flying together at some point. In fact, Maurer and Guschlbauer even had breakfast together before the flying started!
But don't let that 'team flying' give you the wrong idea. These athletes are all experts in collaborating – until they no longer need to.
So you will see athletes flying together early in the day, when conditions are weak and difficult, but then as soon as conditions allow, someone will make a breakaway move.
And so it has proved with Maurer, who was first to launch again after reaching Turnpoint 4 Chiemsee - Aschau. After hiking up the Kampenwand he launched and flew south.
A good tailwind has helped him along and he now has a small but important lead over the others. Extending his lead by a few kilometres in the air can mean a lead of several hours on the ground.
Maurer has made his first big move of the race – and so far it's working well. If things go smoothly, we could expect to see him arrive at Turnpoint 4 Kronplatz before lunchtime tomorrow.
See Chrigel's status - hiking, flying or even resting - right now on Live Tracking!