Five epic moves from 2021
Who pulled off the best moves in 2021? We select five incredible moves – both in the air and on the ground – that inspired us. Which moves impressed you?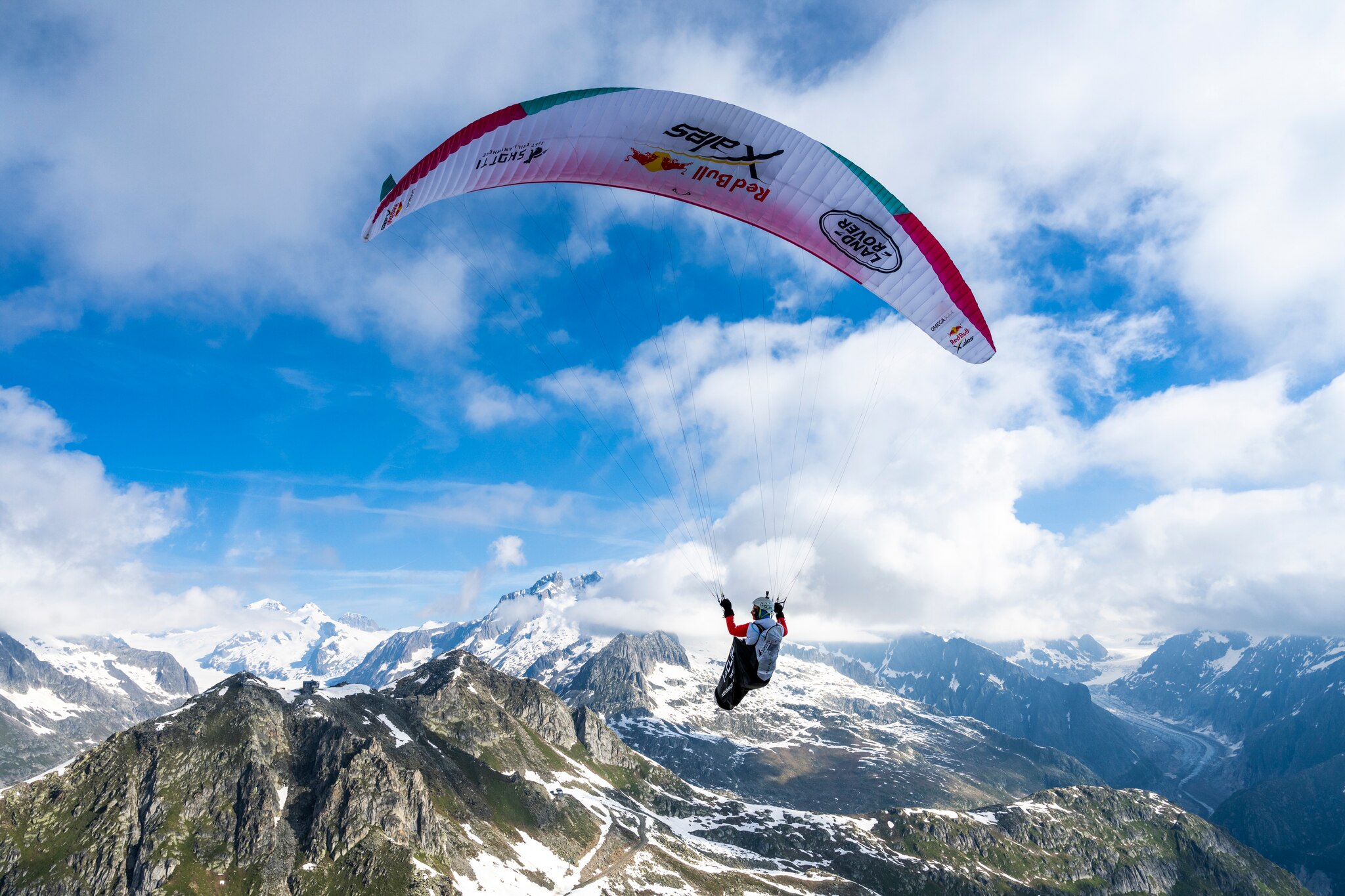 Less than a month on from the Red Bull X-Alps we look back on some of the most impressive sporting displays during the race. It could be a poetic flight, a heroic comeback, or even an epic struggle against the elements.
"Let's die like a hero." Manu Nübel's 200km flight to 6th place
June 29th and Manuel Nübel's hiking along the Aosta valley around 16th place and not having the best race. "The beginning was really hard. I had some issues and not much luck," he recalls. But all that changed over the following two days when Nübel made some bold moves, and flew 200km in the second-to-last day, then hiked 50km through the night to hold off Paul Guschlbauer and finish in 6th place. That day began to the east of lake Como. At Piz Palü he made the tactical decision to go north while others stayed south. "I saw the north route looked flyable, there were less low clouds and I decided I could gain a lot."
At one point he got hit by a graupel shower but it was always unstable, there were always possibilities to climb and he made no mistakes. By the time he landed he was near Kronplatz. A short hike and glide, a 900m hike up to the Turnpoint and another glide saw him 10k to the north of Kronplatz in the Antal. He'd overtaken Guschlbauer, Durogati, van Schelven, Grossrubatscher and Coconea. But the race wasn't over. Nübel knew that Guschlbauer would be in the air by 06AM.
"I put my whole energy into hiking," he says. Through the night Nübel hiked, hoping to reach the one spot in a vast no-take-off area where he could hope to launch. It was a huge gamble.
"I knew if this take-off did not work I would have hiked through the night and be grounded on a day of good flying. Paul would fly straight over and I would be like a bird without wings. I did think, maybe I could just fly with him, but no, I decided, let's die like a hero and if he flies over me then at least I can say I gave it everything."
The result? Nübel got into the air but 45 minutes before the clock stopped he flew into a wall – the north föhn. He landed with 20 minutes left on the clock with Guschlbauer just 5km behind.
"I just ran the last 3km until the deadline and made it before Paul. "It was really epic. I couldn't imagine a crazier finish," he says.
It might also be one of the most incredible comebacks in Red Bull X-Alps history.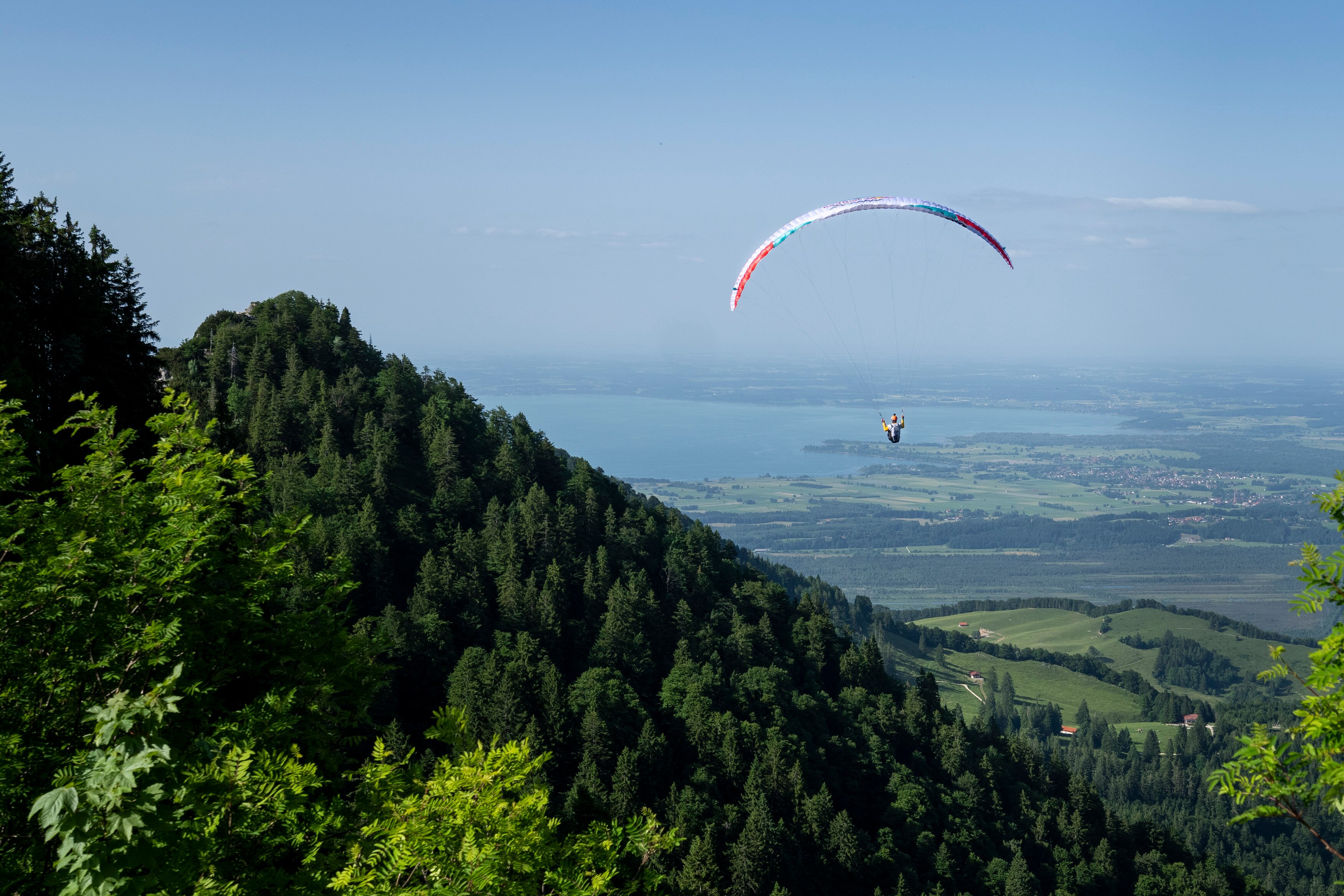 Chrigel Maurer's Day Two evening glide
Yes, everyone talks about THAT move across the Swiss Alps on Day Eight, but in many ways, that was 'just' a display of courage – and flying skill. Instead, we'd like to draw attention to what in many ways was a cleverer and more artistic line – the one he took in the last hours of Day Two, between Chiemgau-Achental and Lermoos.
Maurer had already looked at the possibility of using the Wendelstein (1,838m) as a launch and that's what he did. As Guschlbauer and Durogati hit a dead-end valley, took a more southerly line and hiked up the mountain. The high launch allowed him to take advantage of perfect late evening thermals and gain a 20km lead on the pair. "For sure, it was a magic move," Maurer said the following day.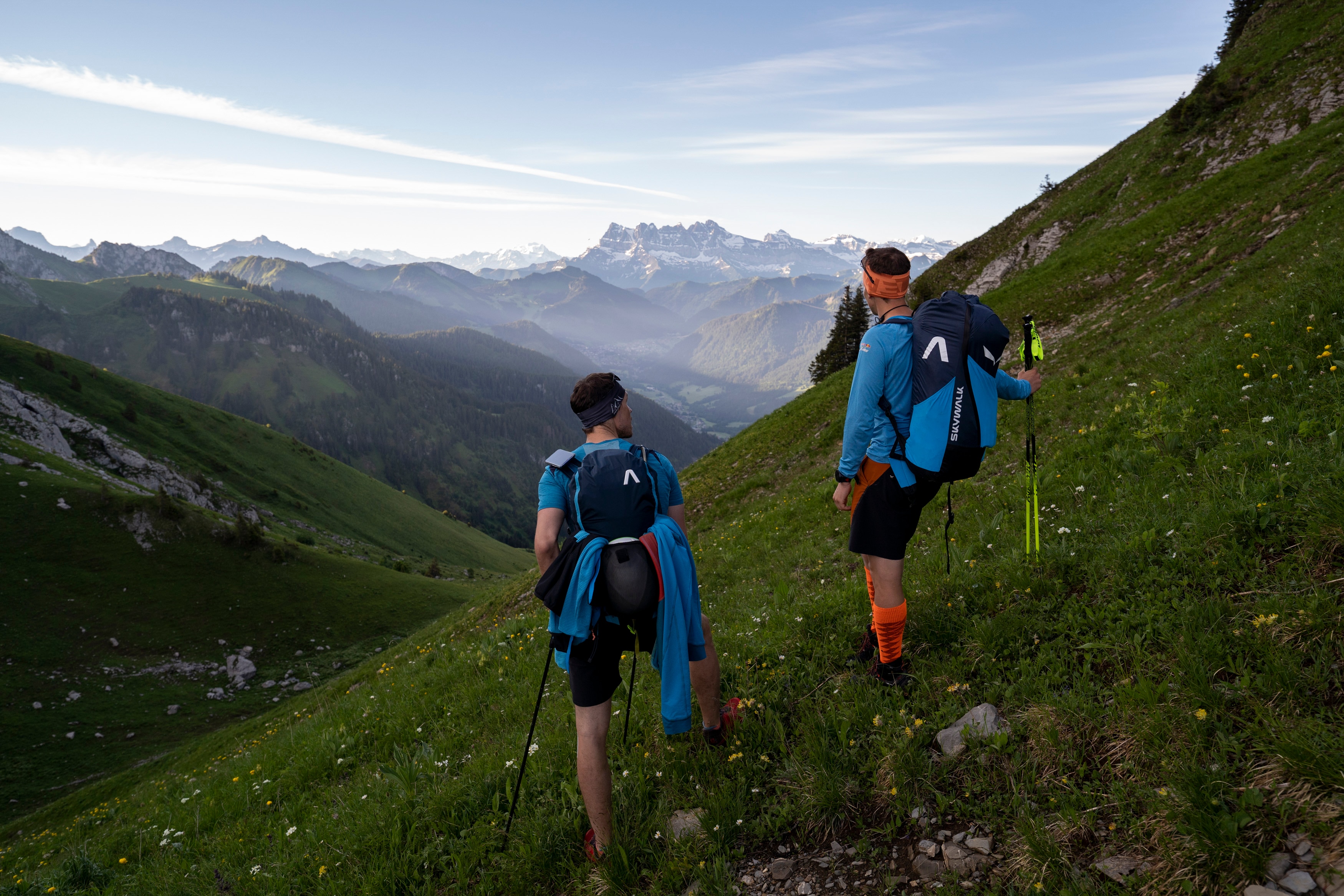 Simon Oberrauner busts through Mont Blanc's Col de Miage at 3,500m
"Many people think that flying over Mont Blanc was a high moment but in fact it was a scary moment," recalls Oberrauner. Maurer and Pinot and Outters had all taken a more westerly line over the mountain, crossing lower down over the Col de la Seigne. But Oberrauner saw an opportunity to take a short cut over the higher Col de Miage.
"I looked at it a lot times beforehand," he says. "I was finally there, very low. My supporter Michael was just underneath me sitting in the car and he says, 'I'm not putting on my shoes, as that would be a bad sign'. I realised the wind was pushing the clouds up and I thought, it could be possible to fly. I said, 'I'm going to try and he said: 'Do it'! There was a lot of wind and flying into the lee you're thinking, this had better work! And it did. It worked out so well."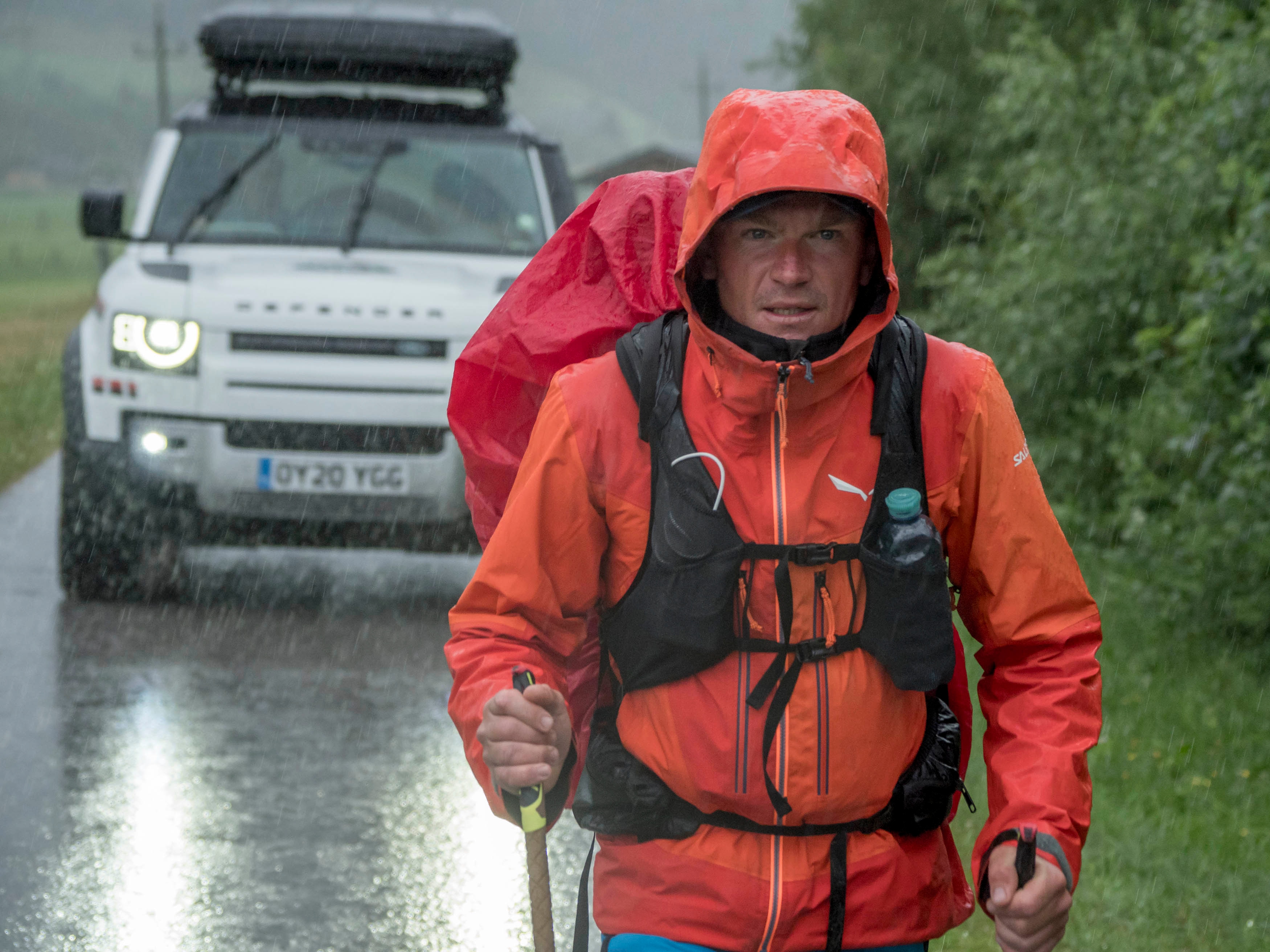 Benoît Outters's superhuman hike to the finish
Spare a thought for Benoît's feet He had already hiked 430km before he began his final push to the finish in Zell am See. By the time he got there, his Suunto 9 had recorded a distance of 234.8km during the previous 40 hours. During that time he had grabbed three short naps – two of an hour each and a little 20-minute nap before the final push in pouring rain to the Turnpoint on the Schmittenhöhe. (You can relive that final hike here). The hiking portion of that last day was 170km, most of it in the rain, and with 7,700m of height gain. "An ultra trail to finish the Red Bull X-Alps!" Benoît said. "It's great". Later, he admitted: "I don't know how I found the strength." Nor do we.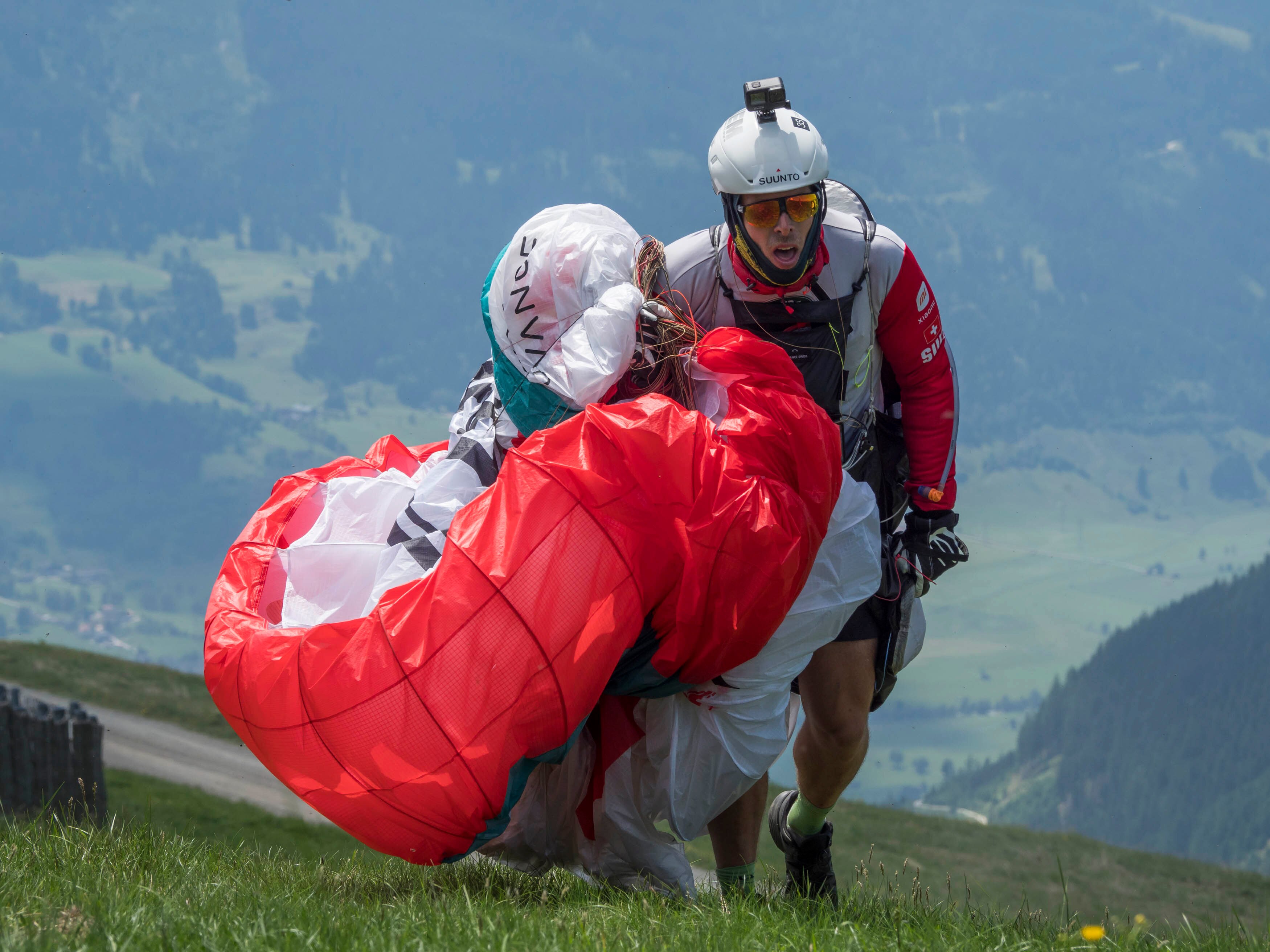 Patrick von Känel's epic fight at Martigny
This is a move that didn't work out, yet proved von Känel's skill in handling the roughest of conditions and ultimately, gave him the advantage he needed to triumph on the final day. To understand what happened, you need to think of the valley around Martigny as being like a mighty river gorge, only instead of raging torrents of water, it's a wind that is funnelled through at wild speeds. Maurer managed to make the crossing, but von Känel got pummelled and was forced to land. "I got stopped in 50km/h to 80km/h winds and I was flying full speed backwards towards Verbier," he recalls. Eventually he managed to land safely. He tried again to make the crossing. "I climbed a little bit but there was a strong downwash; same again, I went down to the valley." In the end he was forced to hike. But it wasn't for nothing. "Maybe it was a good learning for my final flight to Schmittenhöhe." That involved battling similar strong conditions, but this time von Känel was able to make the crossing, top-landing high, ultimately securing his second place.
Top image © zooom / Adi Geisegger