Athletes at the front and the back of the race are giving it their best.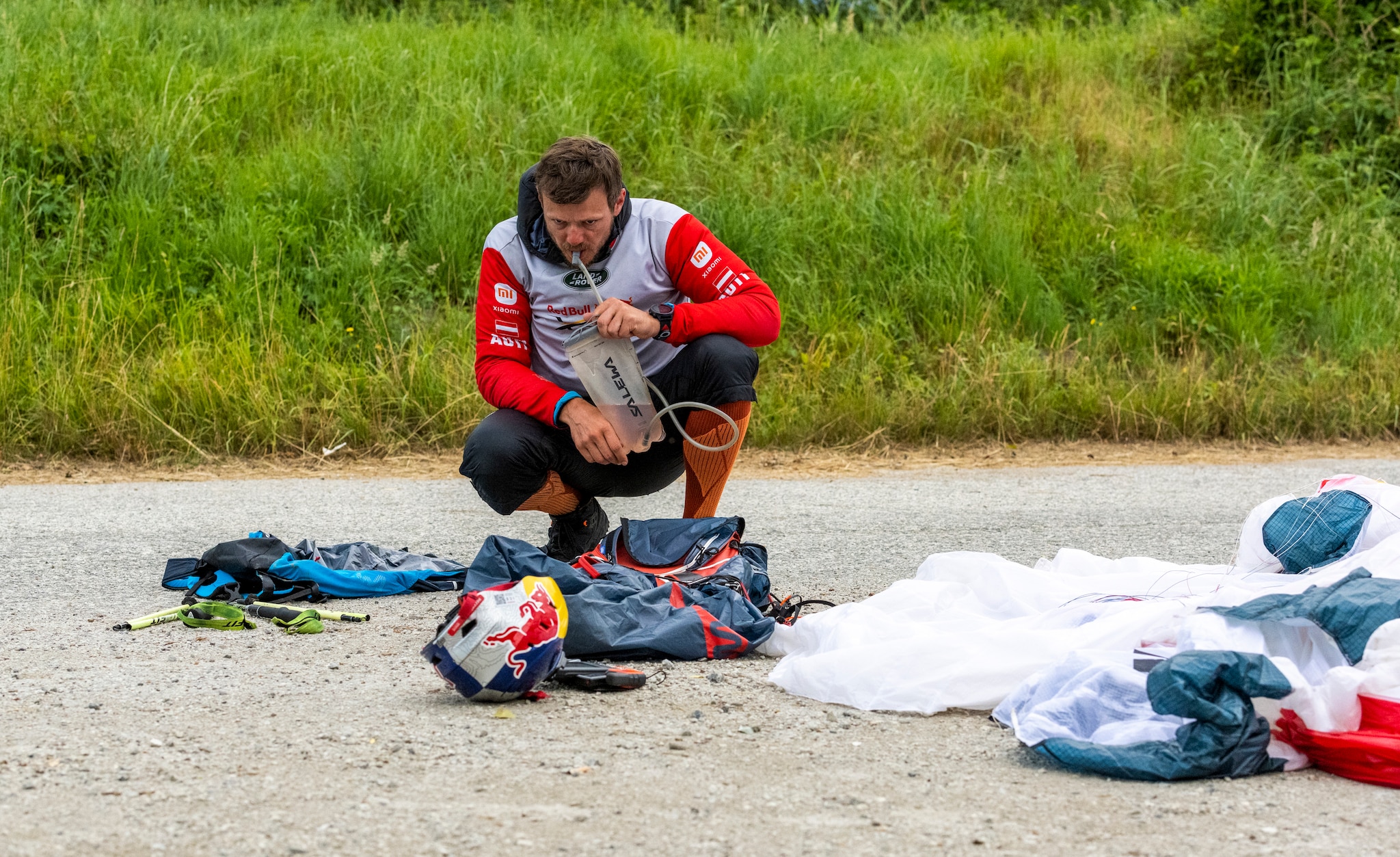 There are still 15 athletes in the race. They are all giving it their best, but only the leading pack still has a chance to reach Zell am See, although it's a slim chance. They will do all they can to make that dream come true.
The last full race day has started with another difficult weather forecast.
Paul Guschlbauer (AUT1) is in the lead and currently in sixth place. He has had some rough days of walking a lot in the rain. "My feet are quite tired from walking so much the last couple of days," he said from his resting place at the cable car station of Latsch.
He said there were still clouds that needed to clear before the good flying weather would develop. "We have some westerly winds, but I'm used to strong wind. I will try to fly as much as possible today and hopefully reach Turnpoint 11 Kronplatz or a bit further."
His first goal for today is to get as far as possible, Paul added. "To reach Zell am See will be difficult in these conditions."
Just behind Paul, there is a race going on to tag Turnpoint 10 Piz Palü. Ferdinand van Schelven (NLD) and Michal Gierlach (POL) are walking up together at 2500m to tag the Turnpoint on foot. Damien Lacaze (FRA5) also needs to tag the Turnpoint but at 1700m has a lot more vertical meters to go. All these athletes are in the top ten right now.
In 18th position, Yael Margelisch (SUI4) is moving on from her hometown of Verbier. She's following the northern route through Switzerland to Turnpoint 10 Piz Palü.
There is just over 24h left in the race. See how far these athletes will go on their last day on Live Tracking.