Paul Guschlbauer: My goal is to make the start line.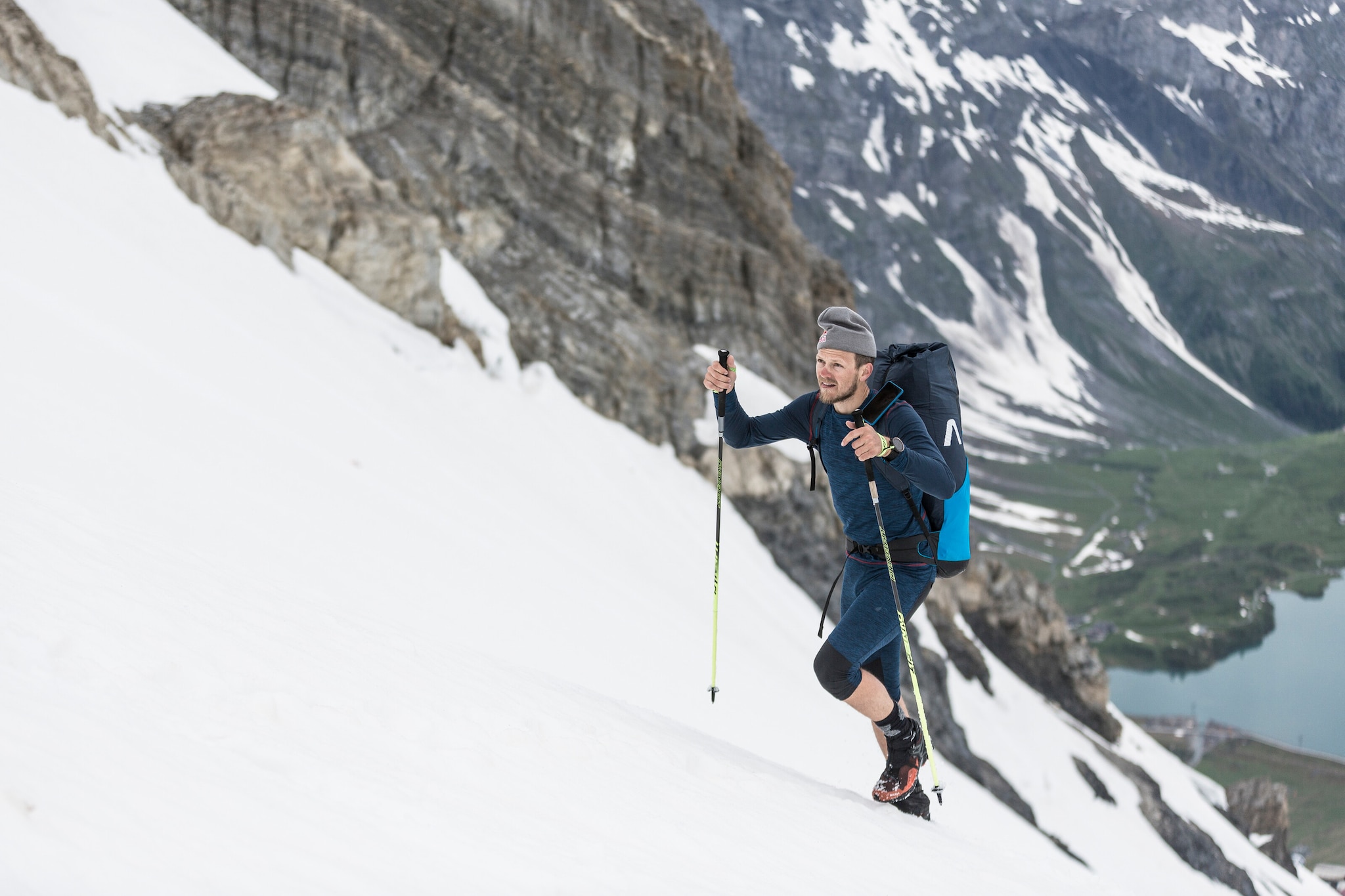 We chatted with Paul Guschlbauer about the new route for Red Bull X-Alps 2021, his recent injury and how this affects his training.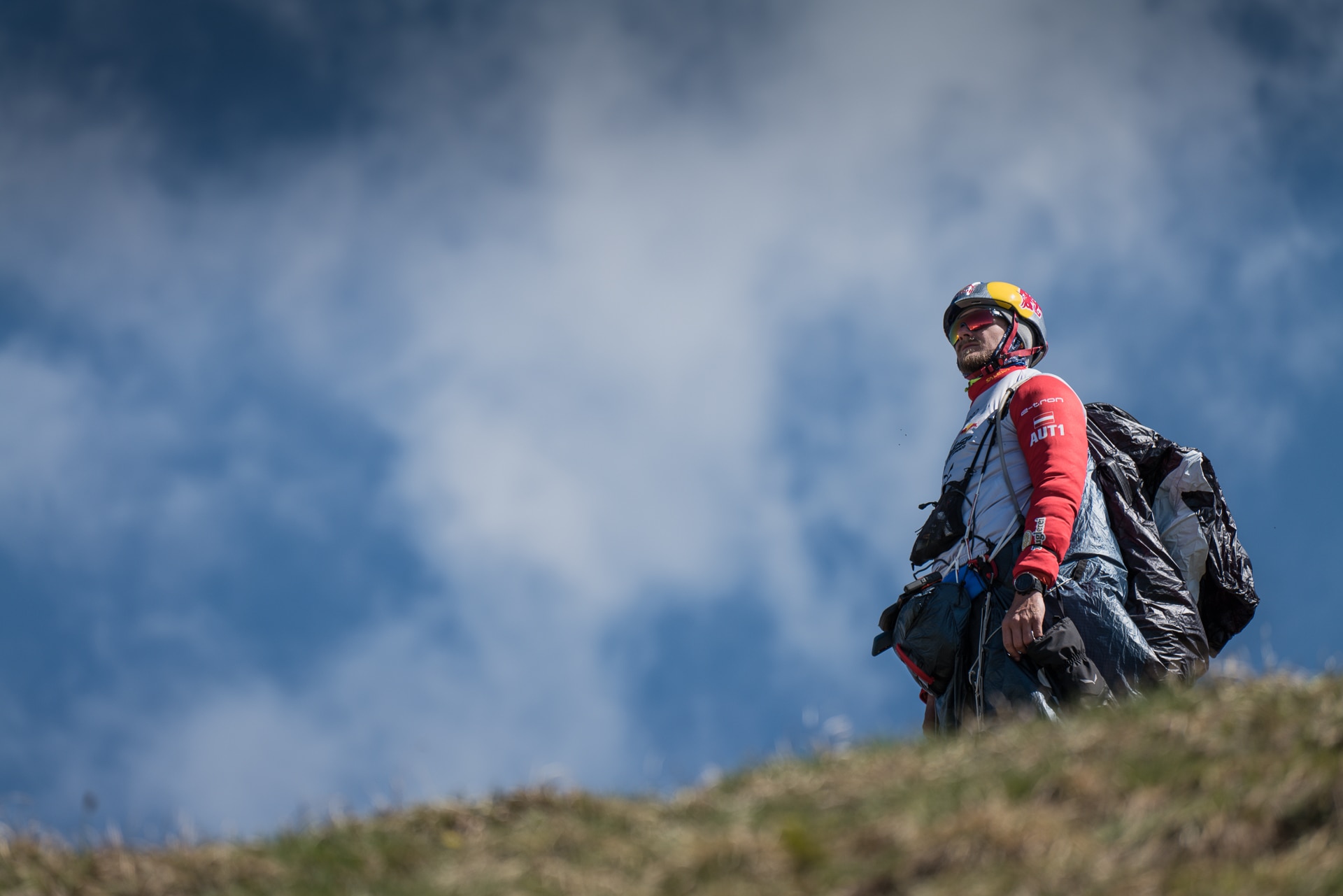 We saw you broke your leg, what happened?
I was just going for an afternoon training ski tour and it was nice fresh powder and I thought, okay, cool, I go to my home mountain here, it's easy, but it's quite steep on one side. I went up to the top and it was a total white-out. You couldn't even see if you were standing or going up or down. So I was like, okay, I'm going to go slow and just follow my tracks down. I was 100% sure I was on the right way but the next moment the ground underneath me was just gone and I was flying. I landed on one foot and my boot broke. But then I still had to ski down the whole mountain, basically on one leg.
What's the diagnosis?
It's the talus.The bone is broken straight, clear and clean. So it's not actually a big deal, but it takes time.
How much time?
The best chance is six weeks for the cast. That leaves six weeks for rehab and getting my strength back. My doctor told me I will make the start line but I won't be comparable to previous years where I would say my biggest strength was that I was probably in the top three of the strongest athletes physically.
Psychologically, could it help – now the pressure is off?
Yeah. I've thought about that too in that way. And yes. I mean, my goal definitely is to make the start line and to be as ready as possible and then see how it goes. It's like Aaron Durogati's situation last year. He knew that he couldn't run a lot, but he just focused on uphills and flying and it's just a different way to approach the race. If you know you have to focus on the flying, then you will switch to more flying as much as you can.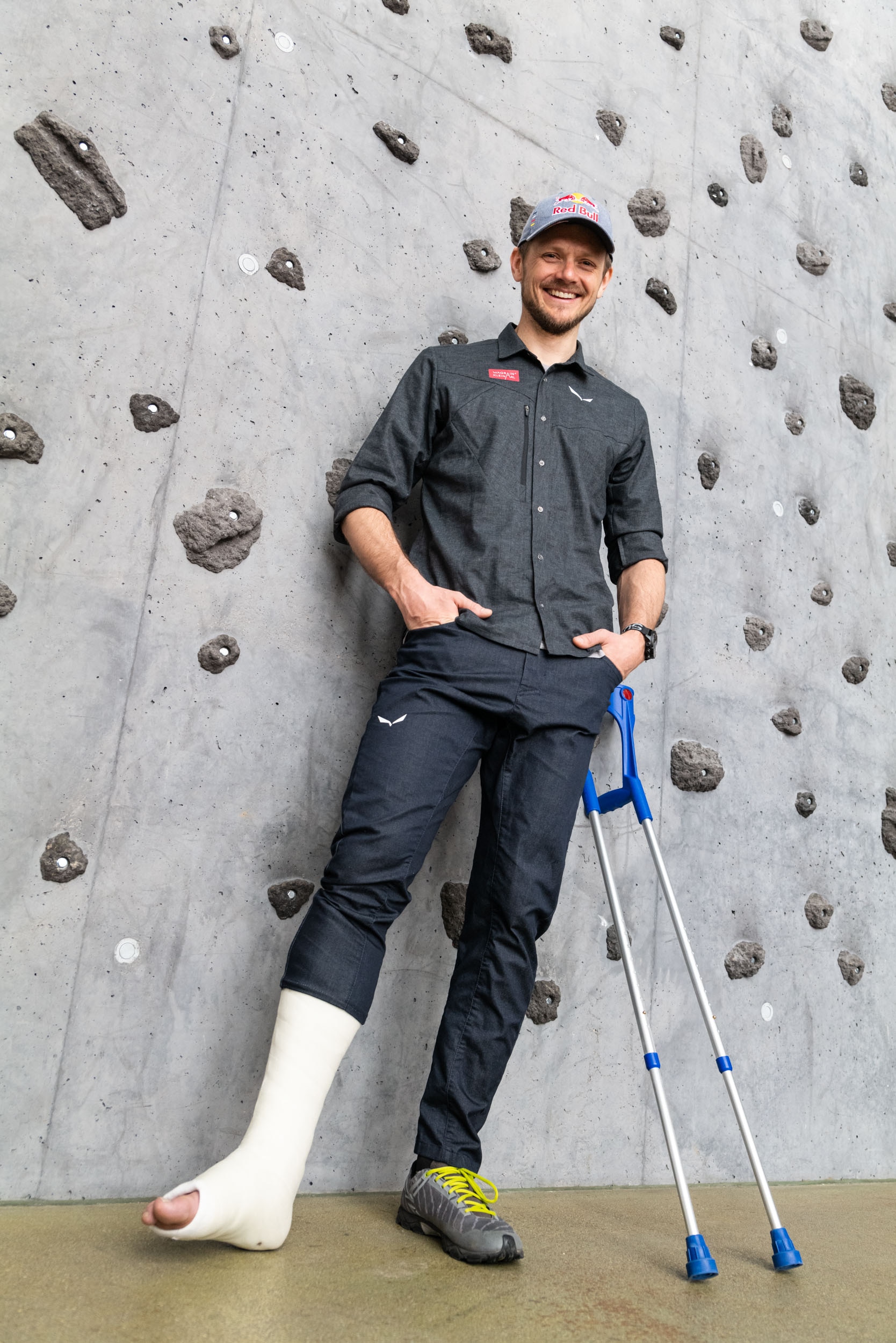 Looking at the route, where do you think are the big challenges?
I always prefer to be out of the high mountains, more to the north or south. So this route is actually cool because it's on the northern edge of the Alps and then it's to the south. From that perspective, it's not a super tough route – you don't have to cross the main ridge all the time like we had to before. But then if the weather's bad, there's no compromise. For example from Chiemgau Achental to Lermoos, if it's not flyable, there's just one way, so you just have to start running for 100km and that's it. From Säntis to Dent D'Oche you can easily fly that in one day – it's the fastest flying valley in Switzerland. But on the other hand, if conditions are not favourable you will have to walk straight on the flat. To hike and fly will never be quicker. That can be really tough for the body.
What about the Mt. Blanc TP?
If the timing is right and we get one of those super hot, high cloudbase days and we fly around Mt. Blanc, this would be amazing, of course. But if that's not happening because the pass is so high and you have to find a way to get over this, well, that makes the route suddenly 60km longer!
Will you miss the run to Monaco?
I loved flying in the Southern Alps down to Monaco, it was always flyable since I took part in the Red Bull X-Alps, there was always nice weather. But I like this new idea a lot. For me personally, it's great because I'm going back home, so it's very motivating for me!