Epic flights in the Karakoram
It's been a busy summer in Pakistan for two Red Bull X-Alps athletes who, on separate trips, have pulled off some incredible flying adventures.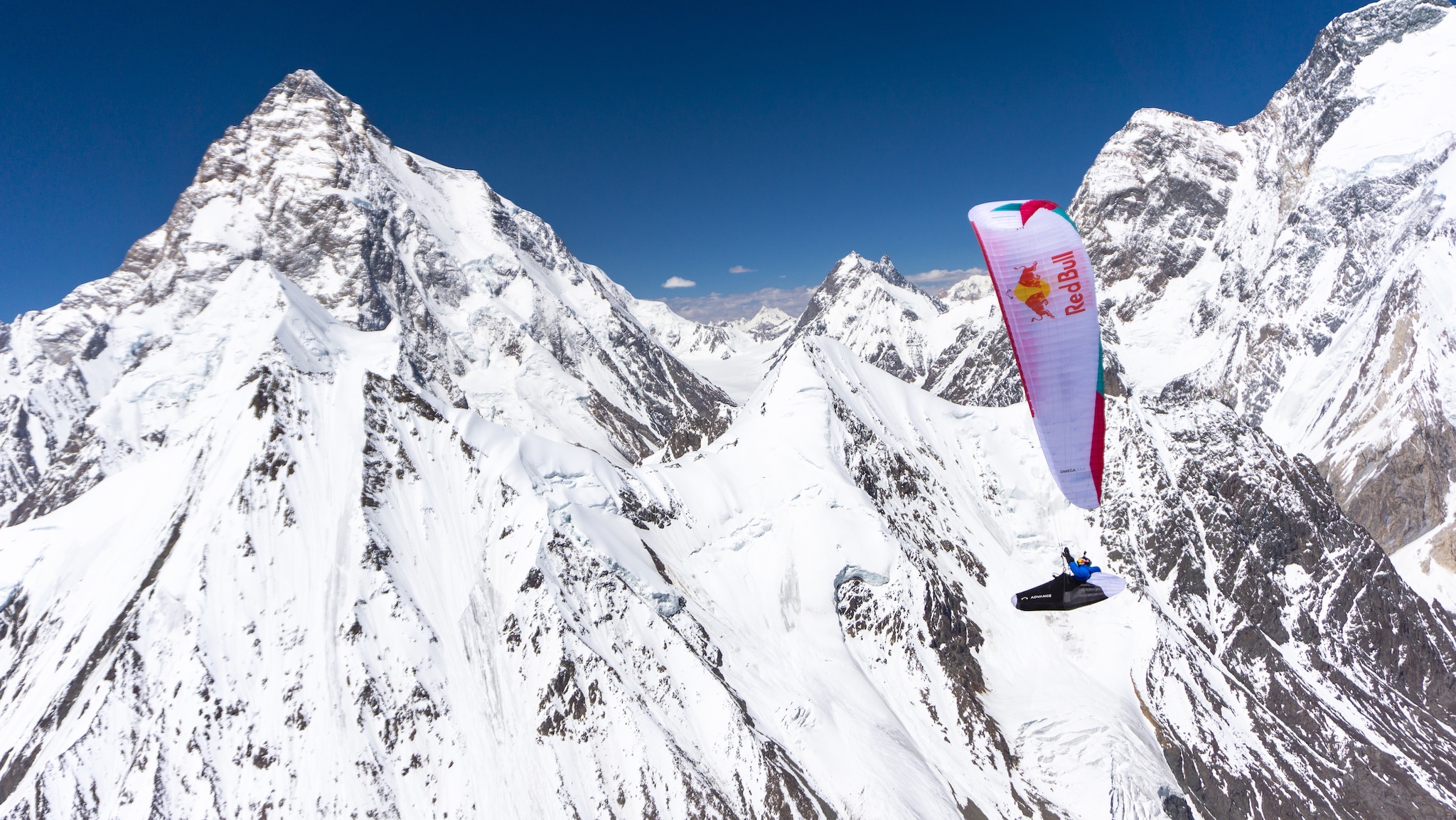 Aaron Durogati and Tom de Dorlodot are two of the most experienced adventure athletes in the history of the Red Bull X-Alps. With his climbing, skiing and speed flying, Aaron is the master of mountain adventures. Tom meanwhile is the true explorer, always seeking out the wildest and remotest places to fly.

So, when these two book trips to Pakistan's Karakoram, you know that great things are possible. Tom is a Himalayan veteran, having been to Pakistan six times before. Aaron on the other hand is a relative newcomer to the biggest mountains and there was always a question whether his climb-fly-ski combo style, which is perfectly suited to his backyard in the Alps, would transfer to the Himalayas.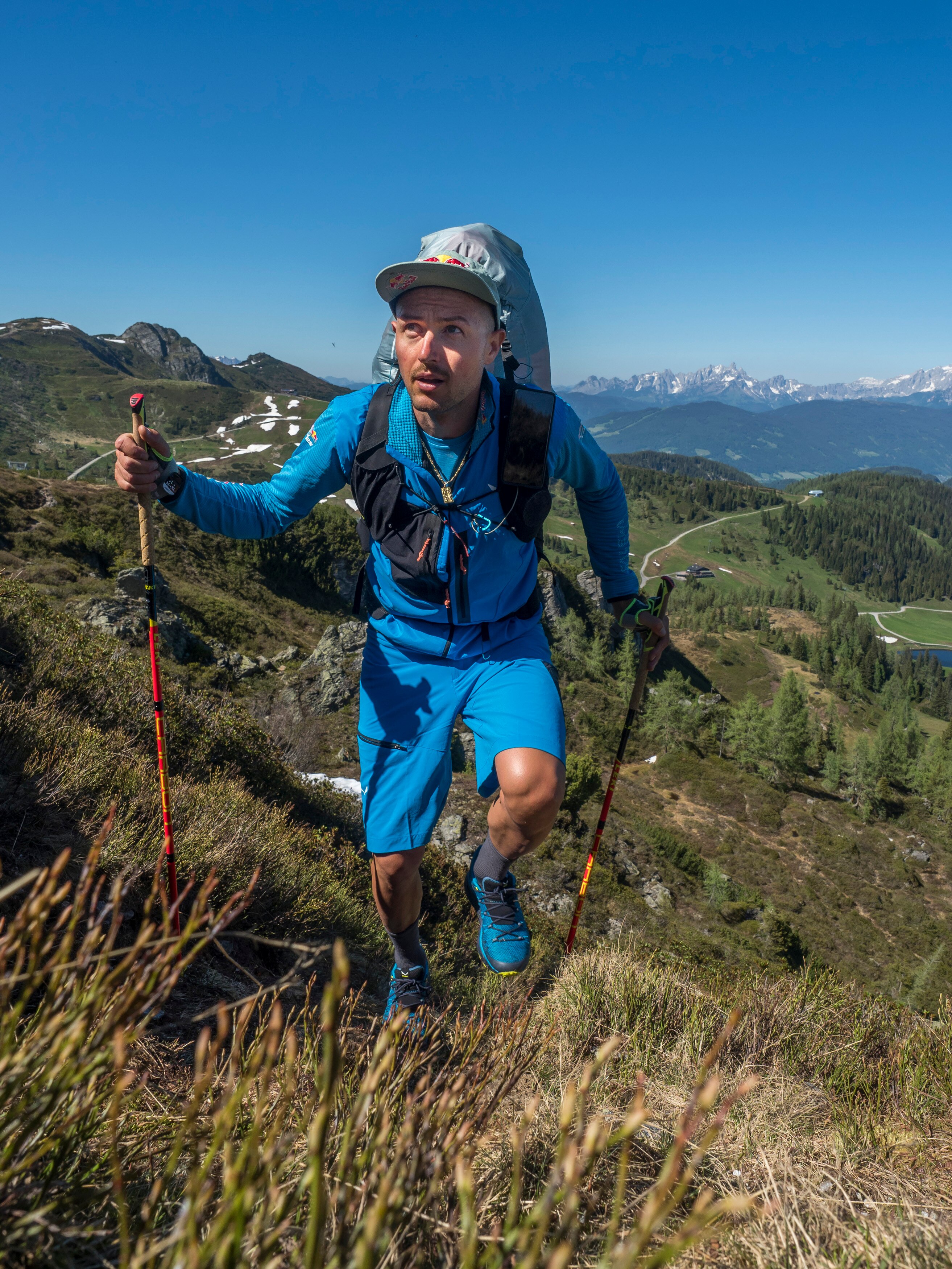 Setting a new record
But during a 40-day trip, Aaron succeeded in making some amazing combo flights where he launched, put skis on – in the air! – landed high and then skied and flew down. On one occasion he managed to do this twice after getting a thermal back to altitude.
He also pulled off two monster FAI triangles – alone. First, he flew a 285km triangle, then two days later, on June 26, he went further, setting a new Asian paragliding record, flying an incredible 312km triangle. What makes the feat all the more extraordinary is that the day before Aaron badly hurt his back when landing and he was in pain a lot of the time.
"Flying big distance in the Karakoram is definitely a lifetime experience," Aaron noted afterwards. "The landscape is impressive and sometimes the commitment to fly in these remote areas is quite big."
Talking to Gavin McClurg on his podcast Aaron said the biggest challenge was the commitment. "The dimensions there are really big. You feel really small. There are some parts where you take some steps in the dark [and] there are middle to high alpine places where you will not survive the next hours as the glaciers are huge."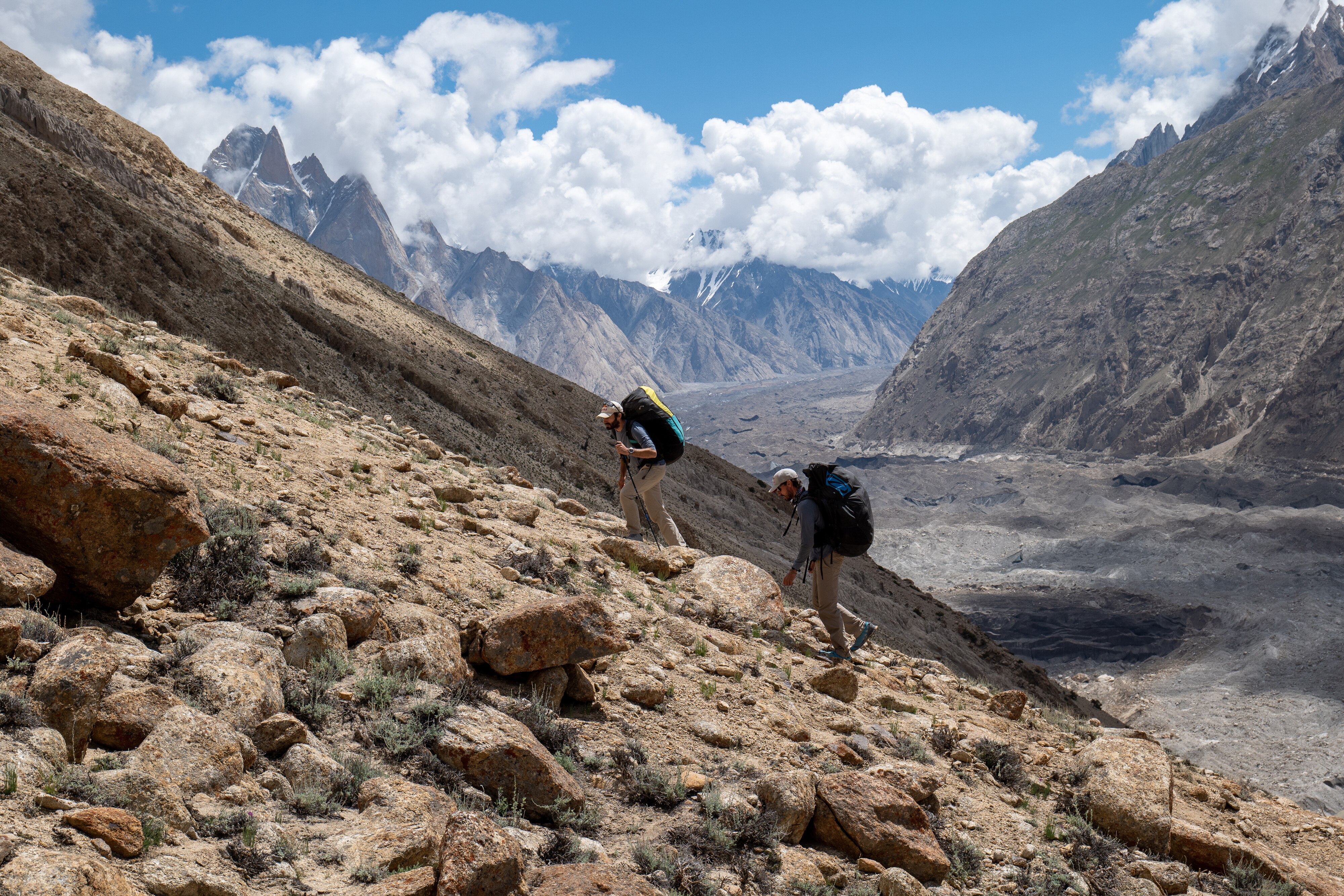 "It's been pretty intense"
Tom de Dorlodot meanwhile has been focused on K2, the world's second highest mountain and the altitude record. In early July, he and the team of Horacio Llorens and Rámon Morillas, successfully became the first team to fly the mountain and at the time of writing, Tom was still nurturing hopes that soaring above the 8,611m epic peak might be possible.
"It's been pretty intense," Tom told Red Bull three weeks into the trip. "On the first flight we flew the whole Baltoro glacier almost all the way to K2 which was incredible. We've been really blessed with the weather. It's been really amazing, big thermals, small fluffy clouds, never too big and no wind in the valley so it's pretty safe to fly."
The team enjoyed ten great flying days. On three occasions they got to K2, on four they made Broad Peak and some they tagged both on the same day. They've also explored close to Muztagh Tower, Gasherbrum and Masherbrum, flying up to 7,500m. Remarkably, almost every flight is a 100km flight. "It's always a big challenge," adds Tom. "That's 100km without any landing options."
Tom is in Pakistan until the end of the month. "It's just a question of luck now."
Top image © Tom de Dorlodot