Don't forget, this is a team event
With the Application Phase for 2021 lurking around the corner, let yourself be reminded: Choose your support team wisely!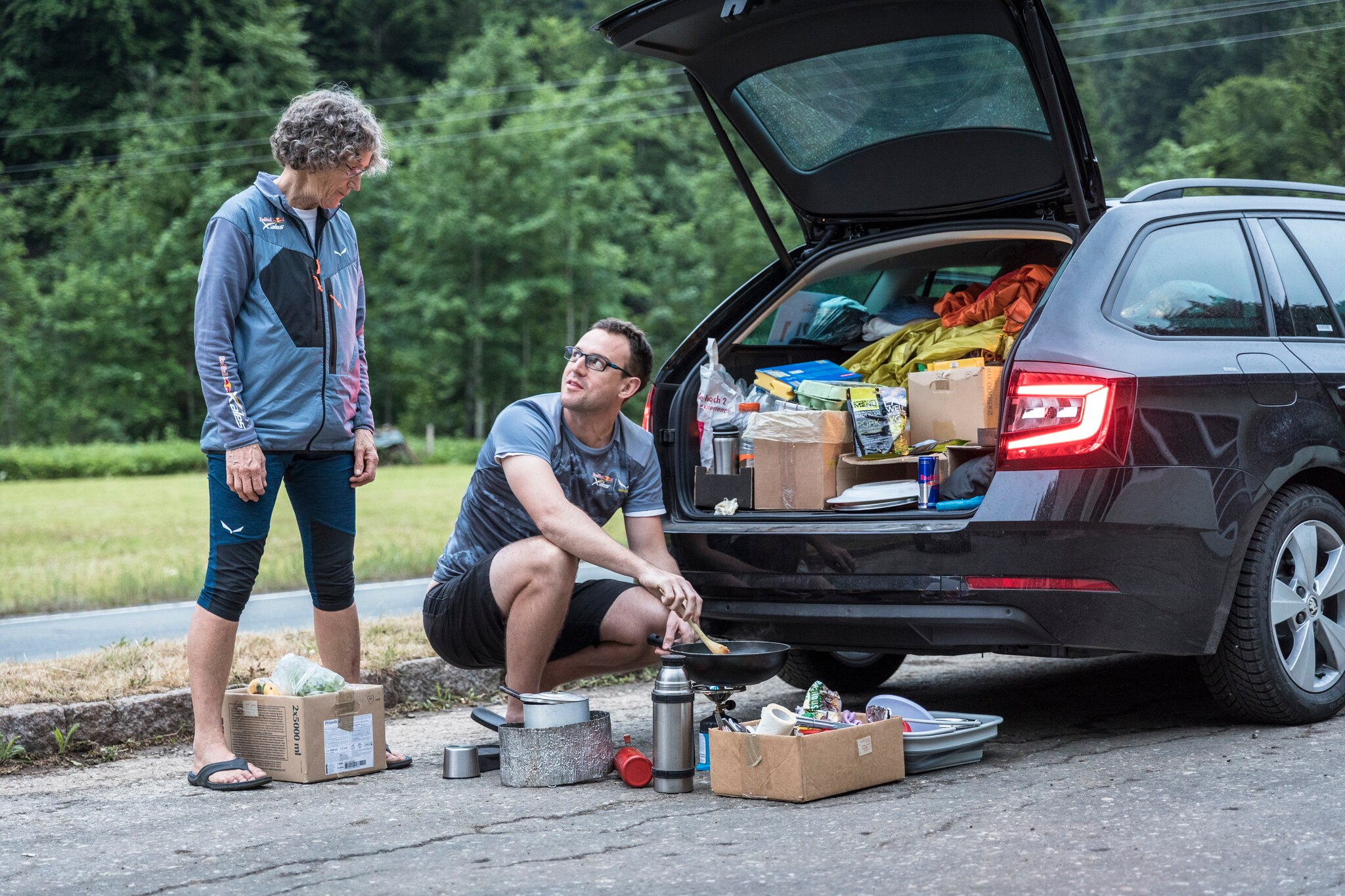 Thinking about entering the Red Bull X-Alps? It doesn't matter how good an athlete you are if you haven't dialled your support. Don't forget, this is a team event …
Anyone who has followed the Red Bull X-Alps knows that behind every successful athlete is a finely tuned support crew working tirelessly behind the scenes.
From cooking, carrying, driving to making the big decisions, supporters are not just a help to athletes. They are the team.
"They are 50 percent of the race," says five-time athlete Paul Guschlbauer (AUT1). "They're incredibly important. I spend an equal amount of work into getting my support team ready as I do myself. I think some people forget about the importance of the support team."
The list of jobs of a supporter is endless. They work to ensure their athlete performs on a physical level, as cook, physio, masseur. They ensure all their technical details are taken care of, charging batteries at night, checking equipment, updating information on the route, race and conditions. Very often they are the strategic brains of the partnership, making the calls on which mountain to hike up or which route to fly. And they work incredibly hard. "My supporters did the same mountain climbs as I did," adds Paul.